LEAVENWORTH — Most parking meters around downtown Leavenworth, which were installed last fall, will be turned on Monday.
The 430 meters were left off due to the COVID-19 pandemic, said city of Leavenworth spokeswoman Christie Voos. She said the city did not want to adversely impact businesses or visitors coming to town.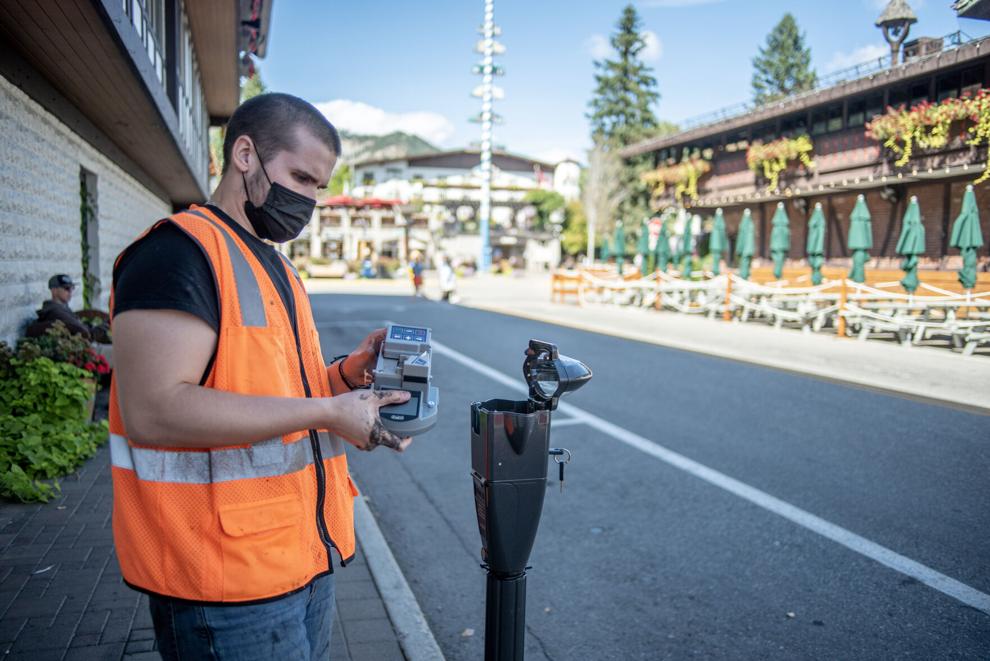 "This was a tumultuous time. Now that we've figured out that our visitors still want to come and our businesses are getting back on their feet, it's time for us to implement our long-range planning for a future parking solution like a parking garage. That included turning on the meters," Voos said.
The parking meters, which cost $495,000, were paid for from the city parking fund. In addition to the on-street meters, the city has another 500 paid stalls in parking lots, along with 130 free spots at the two park-and-rides in town.
Not all the parking meters will be activated Monday, Voos said. The parking meters will remain off on Front Street, from Highway 2 to 10th Street, which remains closed to traffic at least through Jan. 18.
Parking fees for the on-street meters range between $1 and $4.50 per hour, depending if it's a weekday, weekend or holiday. The parking lot prices range from $1 to $4 per hour.
Parking for on-street or parking lots can be paid using a credit card or through the Park Mobile app. Information about the Park Mobile app is available on the city website, cityofleavenworth.com/parking.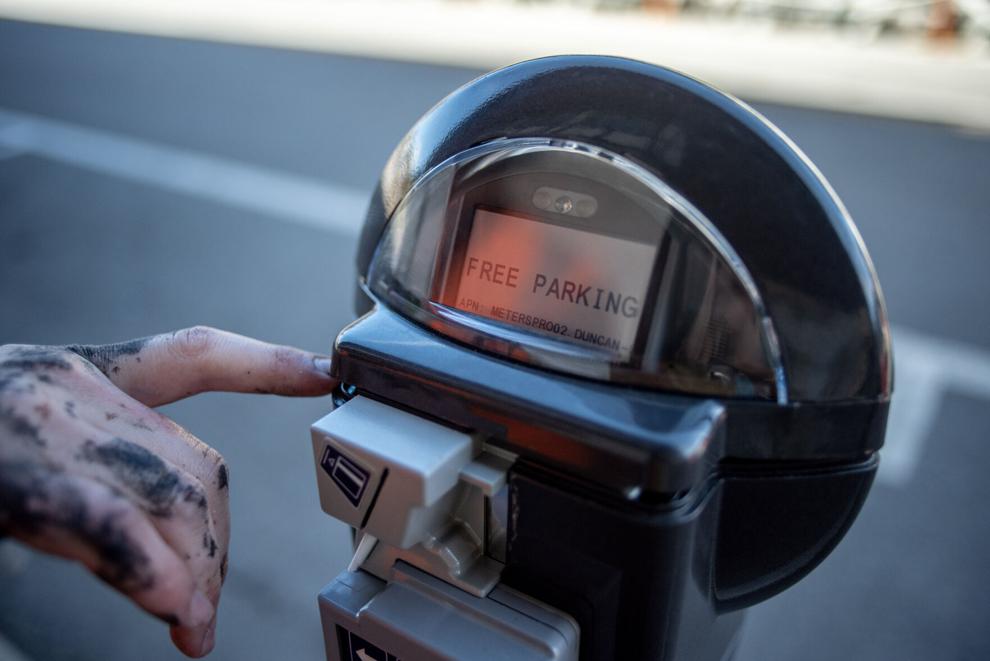 "The park mobile app is very cool. It will show the availability of certain parking stalls so that you can pull up the app before you head into town. Or if you are a guest, you don't have to circle looking for a parking spot," Voos said. "We're very excited about it."
Next week is considered a "soft launch" because it will be a learning period for both the city and people parking their cars. This means no tickets will be issued in the first week.
Pacific Security does parking enforcement for the city now and will continue with enforcement once the meters are turned on.
Another feature with the meters is the timer does not start for 15 minutes, to give locals a chance to grab some to-go food or maybe run into the book or pet store.
"Every stall has a sensor in it. The sensor will not send out a notification to us that there is someone who hasn't paid for the first 15 minutes you are in the stall," Voos said. "That was a midway compromise for the locals saying they wanted a locals pass and us saying, 'if we're giving everyone a parking pass, we're not really implementing paid parking.'"
The parking meters will activate at 9 a.m. every day and shut off daily between 5 p.m. and 8 p.m., depending on the day. The parking meters will stay on later on weekends and holidays to keep the parking turning over.
Many of the downtown spots currently are being used for long-term parking for employees and service vehicles. Permit parking for employees is now being offered in each of the city's three paid parking lots, which have new names.
The old fruit warehouse lot is now called Blewett and a parking permit there will cost $139 per month. The parking lot by city hall is now called Dragontail and permit parking there is $149. The old state Department of Transportation lot at the west end of town is now called Glacier and permit parking there is $40.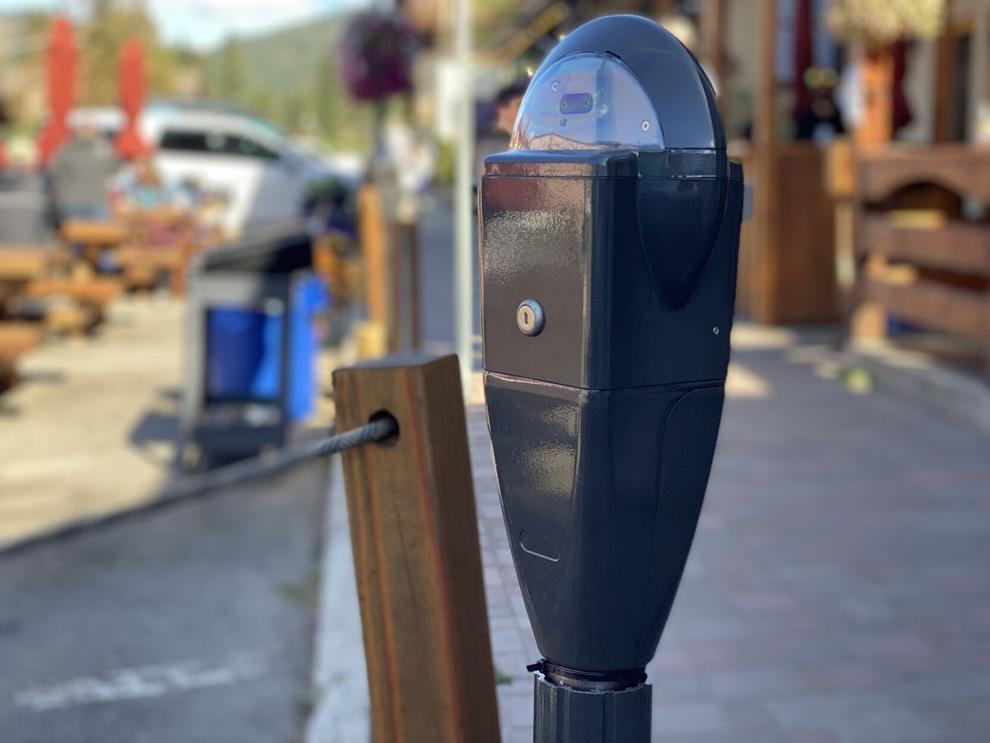 "We wanted to have a dynamic range of parking that is either convenient or inexpensive so everyone had a choice," Voos said. "The WSDOT lot will still have a lot of free parking which is first-come, first-serve."
The goal of permit parking is to get the right parker in the right place. Voos said one of the things that came out of the parking study is that much of the downtown parking was being used for long-term parking.
"We want to flip the switch and have the lots really be associated with long-term parking and the streets in front of the businesses be associated with short-term parking," she said. "The benefit to installing parking meters and gaining income is that we have funds for a future parking garage or a better transportation system for the parking lots at the edge of town."
One thing people should understand, she said, is the parking revenue can only be spent on parking, enforcement, building a parking garage or improving transportation to parking at the edge of town.
Voos said it's too soon to estimate how much money the parking meters will generate. All the city models were done with Front Street involved. She said the city should know more in a month or two.