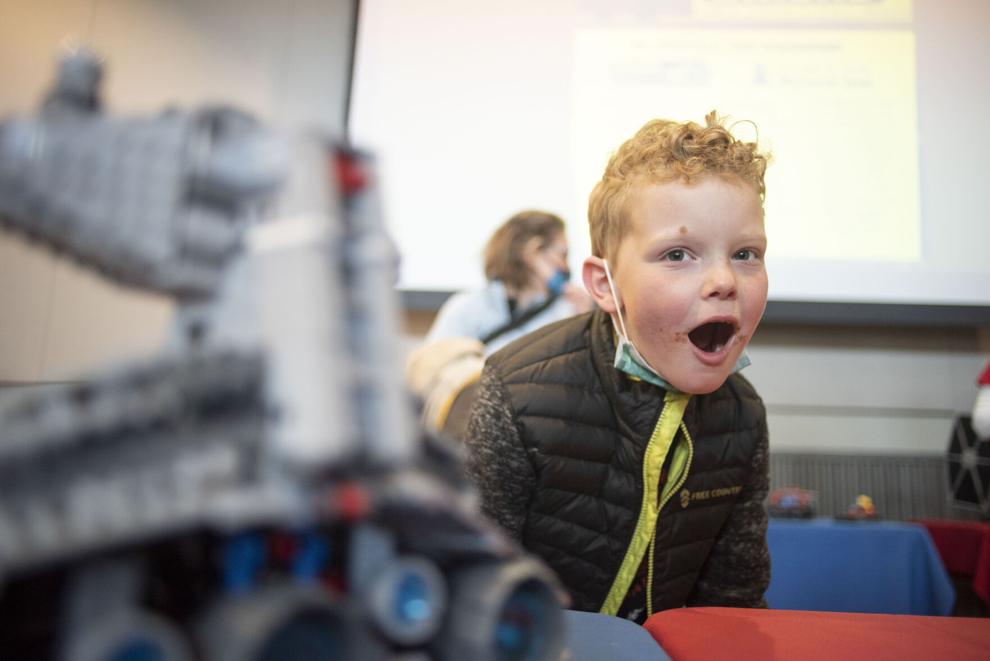 WENATCHEE — In a galaxy not so far away, children's jaws dropped as they gazed at Lego spaceships. "I love all the Star Wars things," said 7-year-old Beau Montoya while at Saturday's Nick's Bricks event inside Pybus Public Market.
Other favorites of Beau include "that guy fighting Darth Vader" and a multi-colored Lego transformer. "I love 'em,'" he said.
Beau was one of many excited children at the annual Lego gathering, which switched to a walkthrough to-go style giveaway this year due to COVID-19 safety precautions.
In previous years, children built their own Lego sets before heading out. This year, they lined up to grab a mixed Lego bag of their choice before meandering between sets of cities, statues and various otherworldly creatures.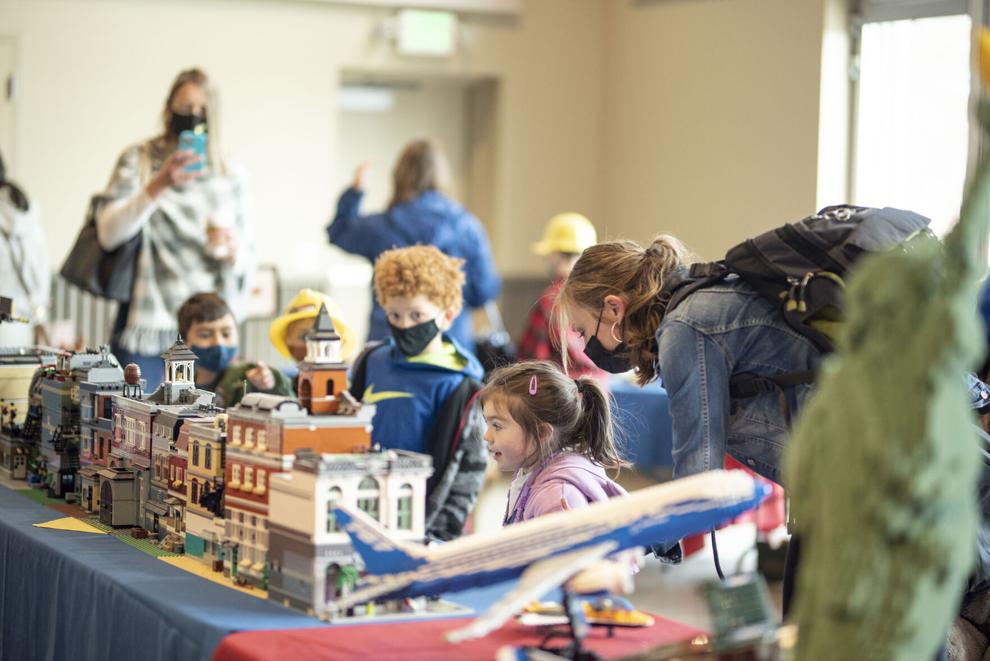 Young visitors also got brick-shaped cookies and a yellow hard hat.
Nick's Bricks was named in 2018 after Nicholas "Nick" Vitulli, a 24-year-old who had a love for creativity, curiosity and, of course, Legos. Nick lost his life while hiking in Africa, and the event is meant to keep his memory and passion for imagination alive.
Nick's Bricks usually goes through at least 1,500 pounds of Legos, said event organizer Karen Rutherford. It is really fun, she said.
A few of the new Lego creations on display Saturday included an Eiffel Tower, a Statue of Liberty, a Millennium Falcon and a Death Star, she said. To make these sets, Rutherford creates a parts list and buys individual pieces over the course of a couple years until she has all the parts needed.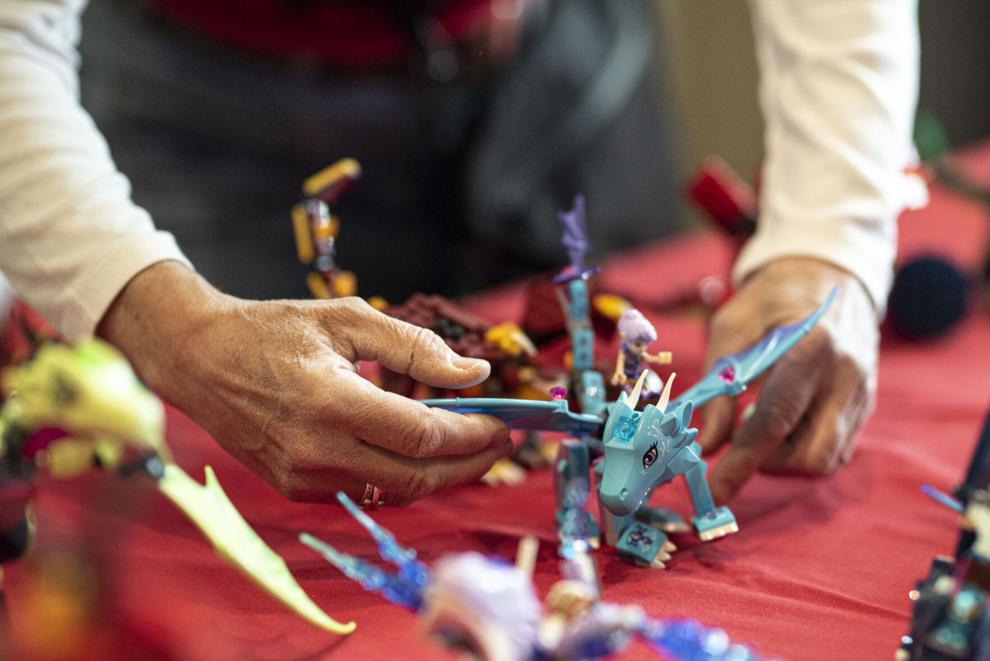 Wows and whoas could be heard throughout the morning as children spotted some of the biggest Star Wars-themed displays.
A happy event is a good description of Nick's Bricks, said Kevin Vitulli, Nick's father. The goal is to put smiles on peoples faces.
Everybody likes Legos, he said.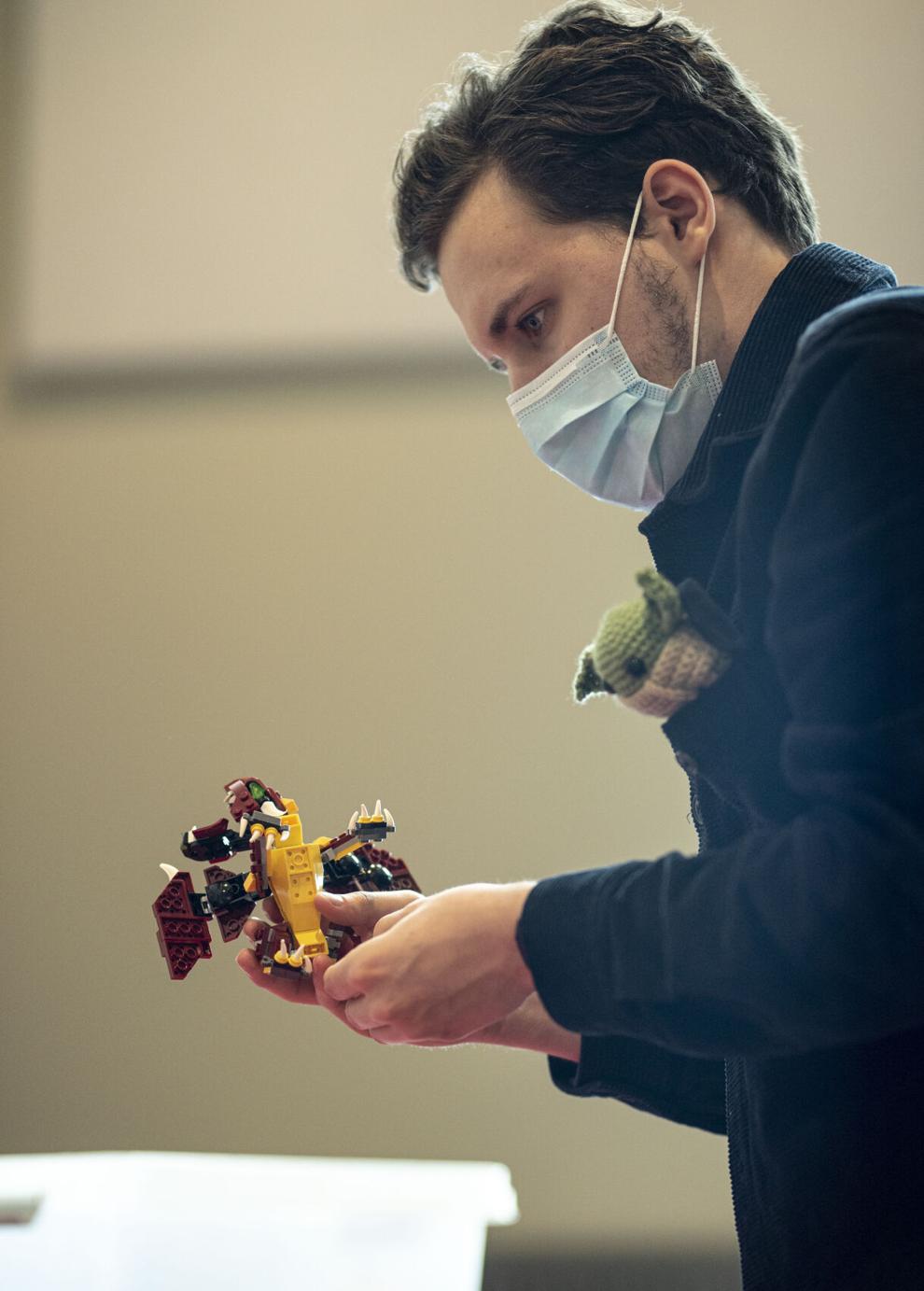 Nick was very creative, loved music and enjoyed playing on his own when he was young, he said. Even 24-year-old Nick had Legos in his apartment, "tons and tons of Lego builds all around," he said.
Organizers prepared 600 bags worth of Legos, plus extra minifigures to give away in case they ran out of bags. A couple dozen children who had been waiting early in line could be seen at 9:59 a.m., eager for the event to open in a minute.
2020's Nick's Bricks had to be cancelled the day before due to COVID, said Jayne Vitulli. With many children having a tough last year, "finally we can come out and do something," she said.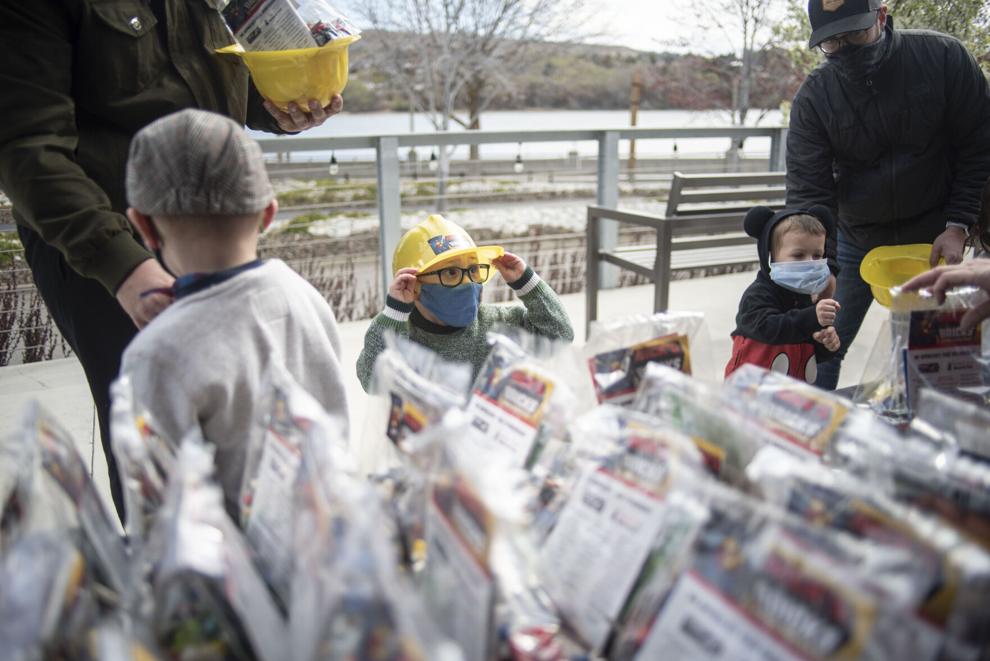 Jayne said she loves putting on the event and is thrilled to do it. Nick's Bricks "honors our son in such a happy and fun way," she said.