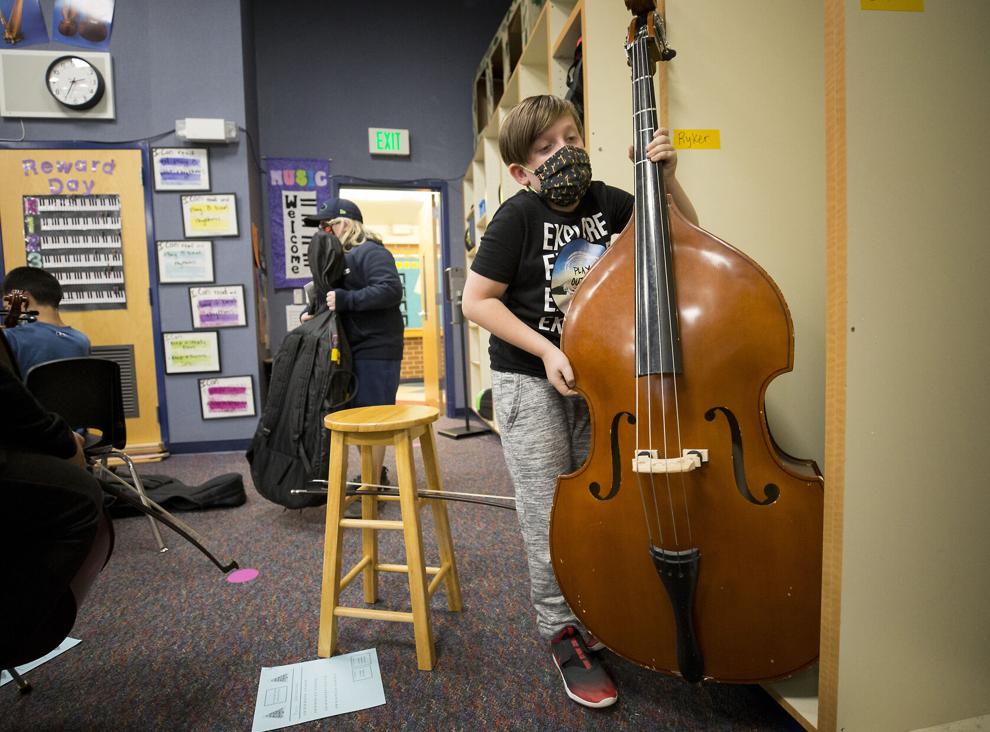 SUNNYSLOPE — Every stringed instrument sound imaginable, all at the same time is essentially what teacher Michelle Vaughn hears each week in class.
But Vaughn has an ear for spotting which students need help, turning what might at first sound like chaos into an orchestra of learning.
"It all blends into the same background noise of people just figuring stuff out ... lots of problem solving," she said.
Sunnyslope Elementary School's longtime Wolf Strings class is a two-year long after-school program which introduces students to stringed instruments ranging from cellos to violas.
Vaughn's Sunnyslope class consists of roughly 36 fourth- and fifth-grade students. The course lasts 70 minutes and is once a week.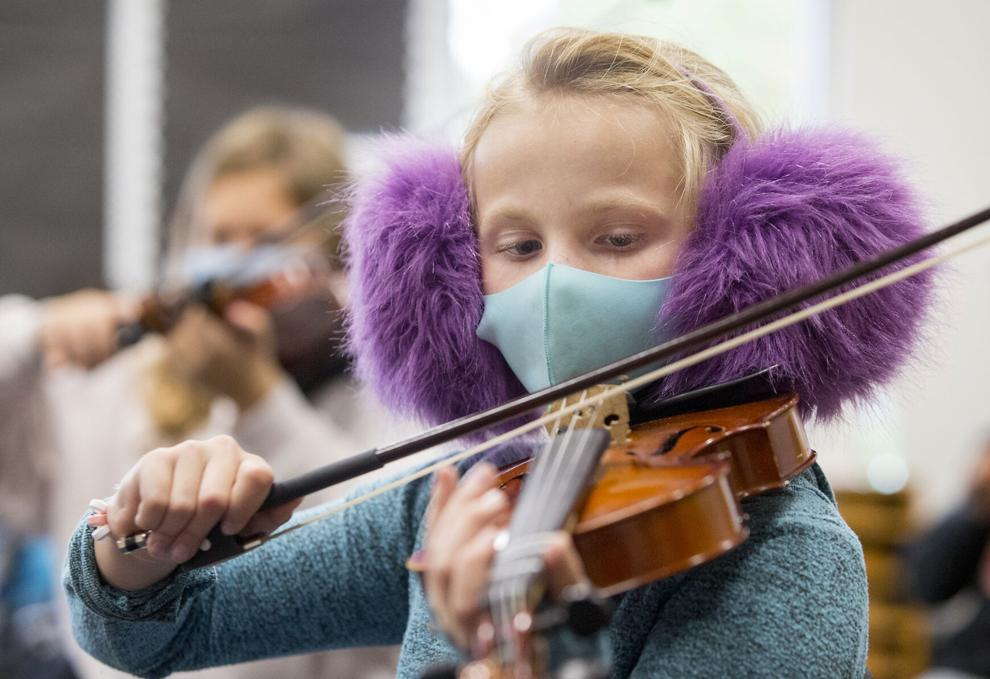 The class is very much "come one, come all. You don't have to have any prior experience," she said. Students start as beginners and come out playing an instrument.
Hanging on a back wall of Vaughn's classroom sits a clock with the words "time for music."
Wednesday's class started arriving at 2:30 p.m., and to some students' surprise, Christmas music was their next piece of homework.
"No Christmas!" shouted one student as they got situated in class. Another student who spotted the new sheet music took it a bit calmer, curiously asking "Christmas?"
Vaughn said this year's class is blending first-year students of the class with more experienced second-year ones, she said. The older students have really been enjoying helping their peers.
"It's really fun to see the different ways that everyone's brains work," she said.
The class is learning how to play "Hot Cross Buns," a task which takes a lot of coordination, she said.
It is great watching students progress over time, she said. "Everybody kind of has their own pacing."
Annabelle Lodge, a fifth-grade student in the class, said she really likes making music with her violin.
"When I play by myself, it does sound good, but when I play with everyone else, it sounds really amazing," she said.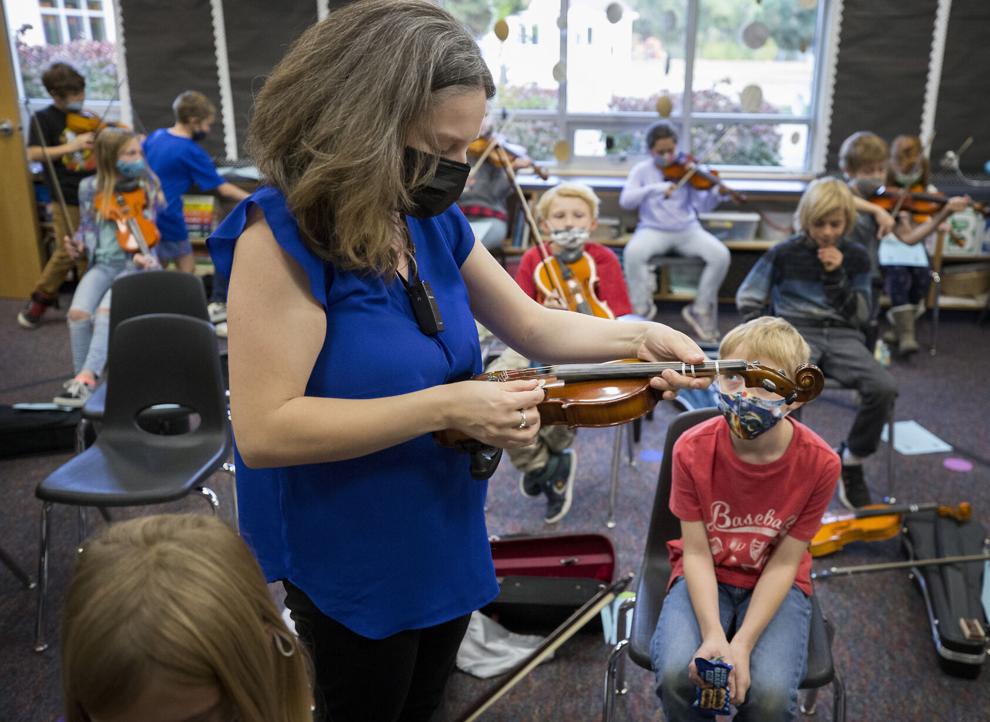 Lodge said the violin she plays was at first a little big for her but now, in her second year of the class, she has gotten the hang of it and teaches other students who are struggling.
"There were some people sitting behind me. One of their violins broke. And that day he was really struggling with his other violin he was using ... it was like rattling. I think it had something in it, it was really weird. But I felt like I was able to help him."