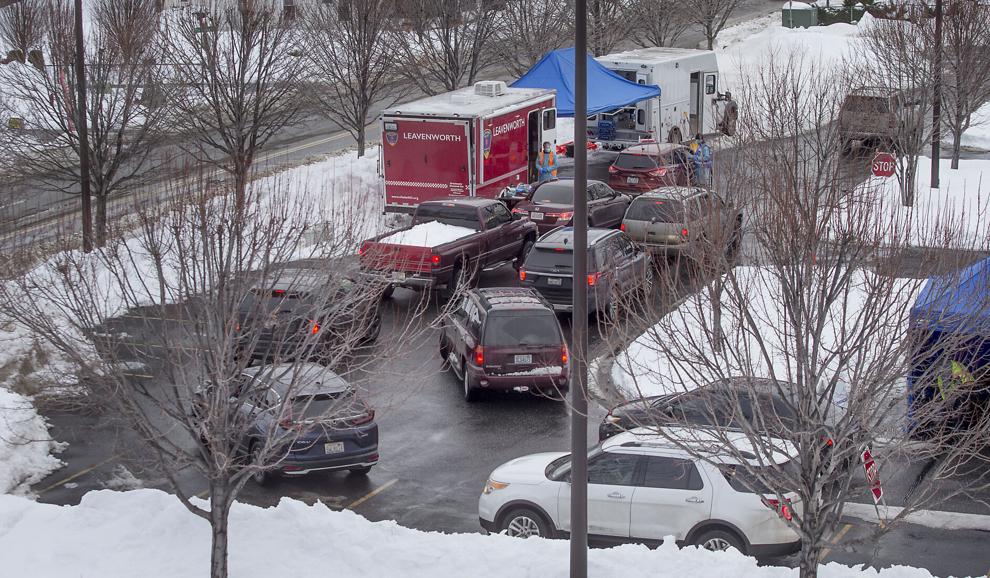 WENACTHEE — For much of Tuesday, cars were backed up along Walla Walla Avenue as drivers waited for COVID-19 tests at a newly opened Town Toyota Center testing site.
Staff administered 673 tests on site Tuesday and handed out 204 test home kits. The demand pushed the Chelan-Douglas District Health District to switch from first-come-first-served to appointments-only. Going forward, the site aims to offer about 720 tests a day, with 30 appointments each 15 minutes.
"It was pretty much overwhelming, the amount of people that were seeking tests," said Kent Sisson, the health district's regional emergency response coordinator. "We knew that we were gonna have a lot of folks, but we did not anticipate what we have seen."
He added that those being tested were a mix of individuals who had been exposed or were symptomatic or complying with a school or employer's testing requirements.
The site also had issues with the snow. The Town Toyota Center's parking lot wasn't completely plowed until late Tuesday morning, meaning cars couldn't be staged onsite and instead were forced out onto surrounding streets. Sisson said misinformation about the site's opening time also contributed to long lines.
Those issues combined meant the site was soon beyond its capacity, and Sisson estimated that at some points wait times stretched out to over an hour and that test results were pushed back hours.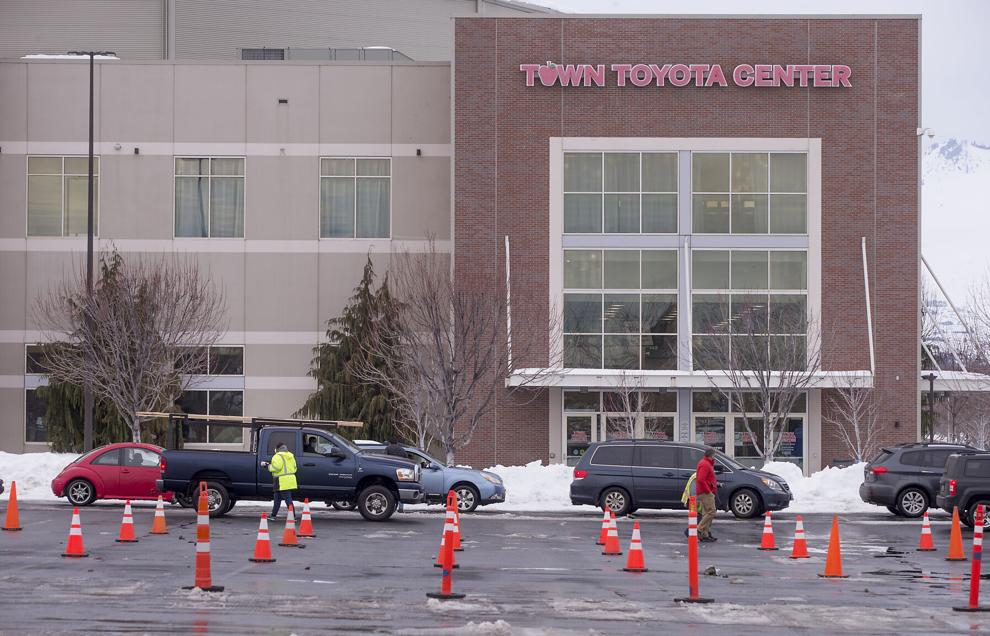 Between about 2-3 p.m., the site stopped onsite testing and started handing out at-home testing kits to clear out those waiting.
About half of those waiting accepted the at-home test, while the rest declined because they needed results to show to a school or employer, said Sisson. He added by spreading out appointments throughout the day, the site should be able to handle the demand for tests.
"We'll just keep trying to improve the process," he said. "Just be patient with us. It's a brand-new site. We're trying to offer testing to the public and get through this surge of omicron and take pressure off the hospitals and other testing sites."