WENATCHEE — A project previously known as SPORT Wenatchee has a new name: SoCo Crossing.
The project's consultant, Stu Freed, said the decision to change the name was based on feedback from community members that SPORT might be too limiting given the broader nature of the project, which would include two restaurants, virtual reality games and a foam pit in addition to sports like yoga, gymnastics and pickleball.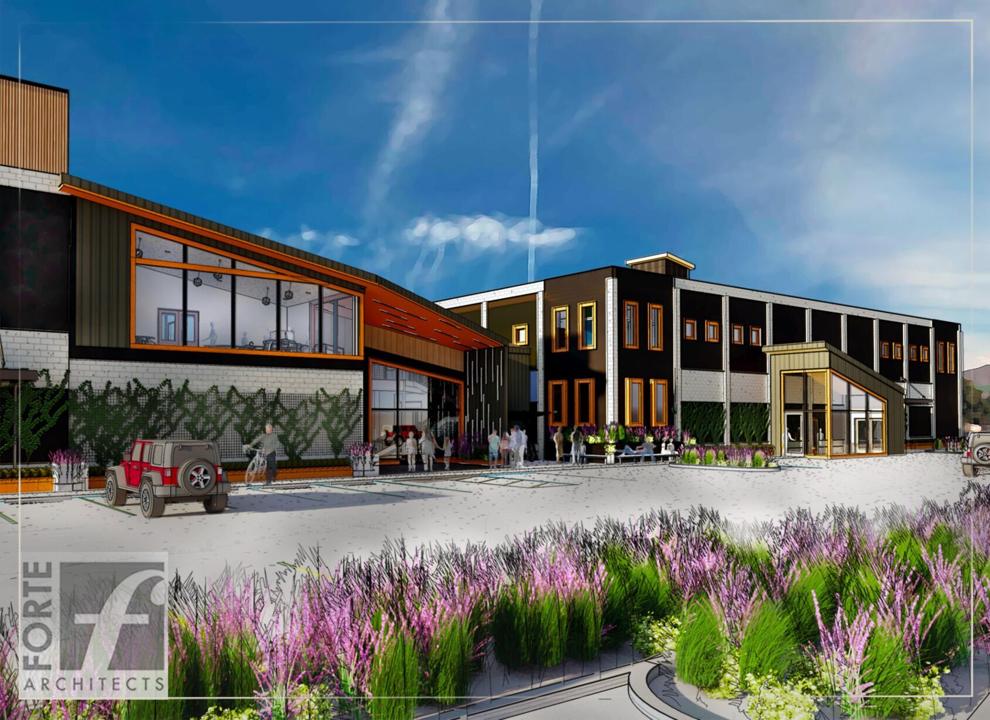 The new name is an abbreviation of the project's location on South Columbia Street. The "Crossing" portion of the name is reflective of the railroad crossing area between the Pybus Public Market and downtown, said Freed.
"This name of SoCo Crossing came up and we felt that it might stick and be just a little bit more welcoming to people who want to come in just for a meal or to do some of the other venues that are involved and not necessarily partake in the sports," Freed said.
The project consists of three phases:
Phase 1: Renovation of all three buildings as well as the opening of a bistro and bar and an "Adventure Zone" that includes slides and a foam pit
Phase 2: Construction and opening of a SPORT Gymnastics facility, yoga and fitness studios, martial arts facility, batting cages, virtual sports facility and kids' play zone
Phase 3: Rooftop restaurant, bar and pickleball courts
Freed said he anticipates phase one will be completed in the spring of 2023, with phases two and three taking an additional 18-24 months.
"I'm still pretty enthusiastic about this and I think it'll be a great addition to the area," he said. "I think the timing will be great for a new venue and a new place for them (locals and visitors) to bring their families to have a good time."
The development is required to have financing in place on or before the permitting deadline of March 1, 2022, under its agreement with the port.