WENATCHEE — Low-income families or individuals facing housing instability are eligible for up to 12 months of financial assistance through a new Chelan-Douglas Community Action Council program.
The organization sent out a news release Monday with incorrect information about the program. That was corrected in another release Tuesday and the accurate information is below.
To qualify for the program, households must meet all three of these criteria: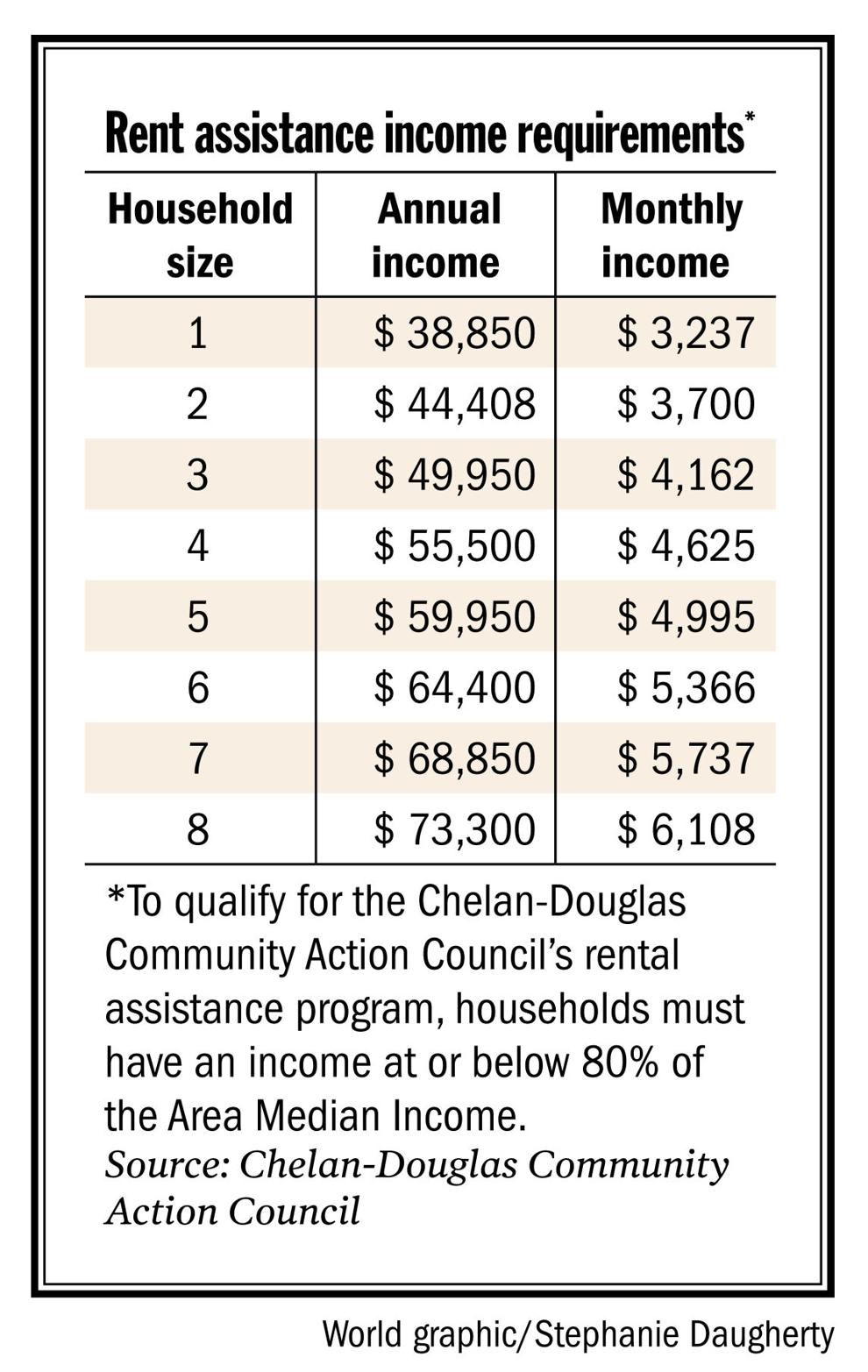 Experiencing a financial hardship directly or indirectly due to the COVID-19 outbreak that threatens the household's ability to pay the costs of the rental property when due.
At risk of experiencing homelessness or currently experiencing housing instability.
Income at or below 80% of Area Median Income.
Priority will be given to households who are at or below 50% of the Area Median Income and/or those with one or more individuals who are unemployed and have been unemployed for 90 days before the application date, according to the release.
Program participants can receive up to 12 months of assistance for rent and utility arrears, current rent and utility payments, future rent payments and other housing costs related directly or indirectly to COVID-19, according to the release.
To apply, call the Chelan-Douglas Community Action Council office at (509) 662-6156 to schedule an appointment and ask for "Rent Assistance."
This program is supported by a grant from the U.S. Department of the Treasury and several regional nonprofits, including Hand In Hand Immigration Services, Community for the Advancement of Family Education (CAFE), and Children's Home Society of Washington.
The effort is an extension of a program the Chelan-Douglas Community Action Council began last year to serve residents needing housing assistance. From August to December the nonprofit awarded $1.26 million in assistance to 617 families or individuals, according to the release. That's an average of about $2,000 each.
"The need in our region is great, and we're pleased to be able to offer this program again to support those who are struggling to pay rent," Chelan-Douglas Community Action Council Executive Director Alan Walker said in the news release.