WENATCHEE — School gets underway Wednesday in the Wenatchee and Eastmont School districts with many issues still outstanding including possible enrollment drops, teacher and staff fallout due to vaccine requirements and continued social distancing and masking requirements.
Eastmont Superintendent Garn Christensen said he's not aware of any teachers or staff who have resigned over the vaccination requirement announced last week by Gov. Jay Inslee, although there might be some. Christensen said there haven't been any large groups come together and say, "I'm not going to be vaccinated."
Christensen said he's grown up around family members on both sides of the issue.
"I have several brothers and myself that regularly travel to Africa and other places, so we tend to get every vaccination there is, on a regular basis," Christensen said. "But I also have family members and friends that believe differently for a lot of reasons and prefer not to get any vaccinations."
Getting vaccinated is a personal choice, Christensen said, and the Eastmont School District is going to honor that.
"If it continues to be a condition of employment, and it appears it will, we'll offer whatever exemptions are allowed just like we currently do. We'll work through those one by one. We want to comply but give people as much choice as we're allowed," he said.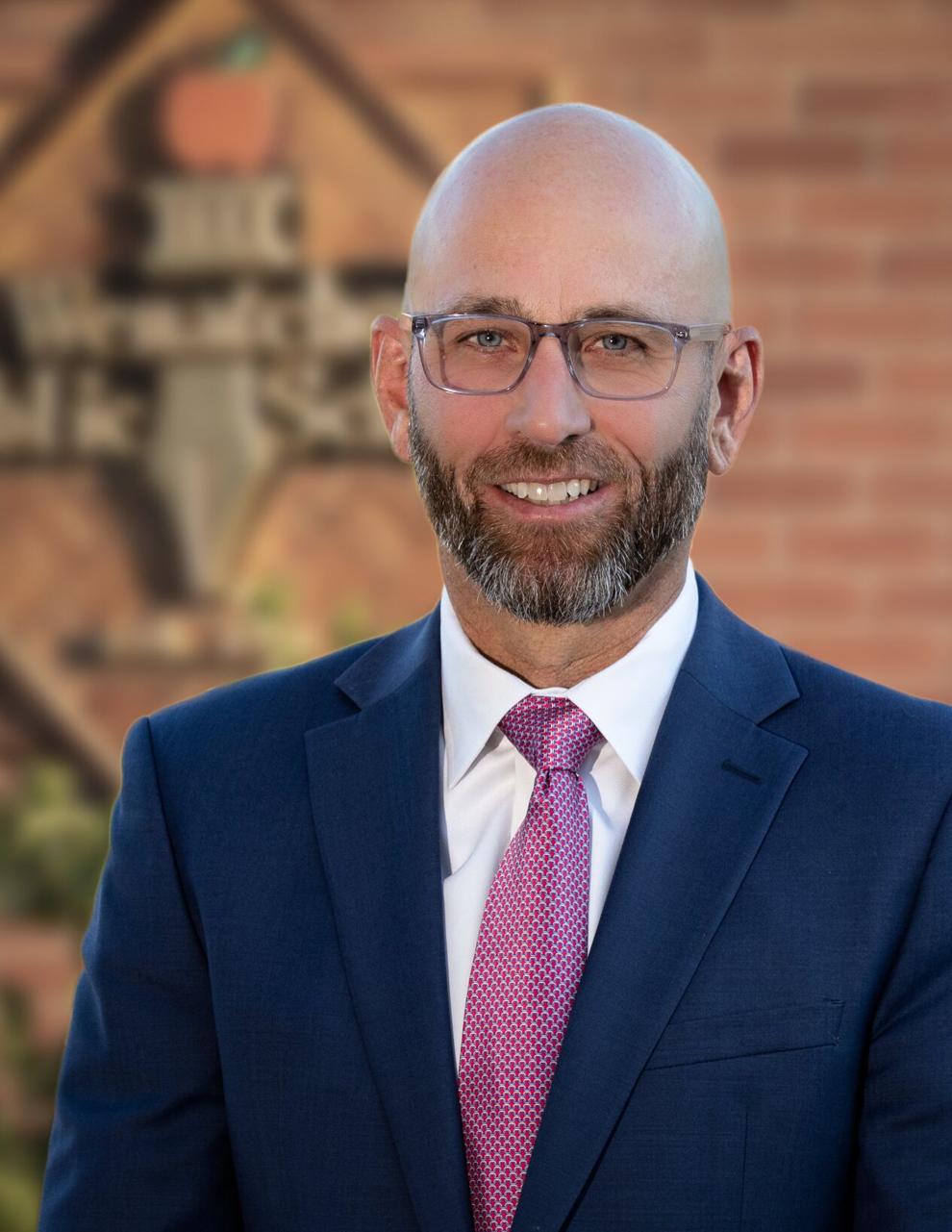 Wenatchee Superintendent Paul Gordon said it's still early to talk about staff leaving due to the vaccination requirement.
"We hope we can work with our staff and help them understand what they're able to do and support them all the way through the process," Gordon said. "That's our goal is to make sure we do not lose any staff members, but listen to them and help guide them through the process."
Wenatchee School District spokeswoman Diana Haglund said the school district is still waiting for the official forms to come from the state for both medical and religious exemptions.
"Once we do get that information, we'll be able to relate the steps for individuals seeking exemptions to go through the appropriate form," Haglund said. "We just want to get school started and bring everybody back as safely as possible and really help our staff navigate this challenge."
The clock is ticking for employees to meet the Oct. 18 deadline set by Inslee. Employees must get their first shot of Pfizer or Moderna in early September.
"We believe in personal choice and we want to make sure we're connecting them with the right avenues to get that vaccine or support them through the process," Haglund said.
It's still too early to gauge the enrollment numbers for the upcoming school year. Christensen said the district did some enrollment projections with reductions that were anticipated but he's seen a lot of students register, which always happens the week before school starts.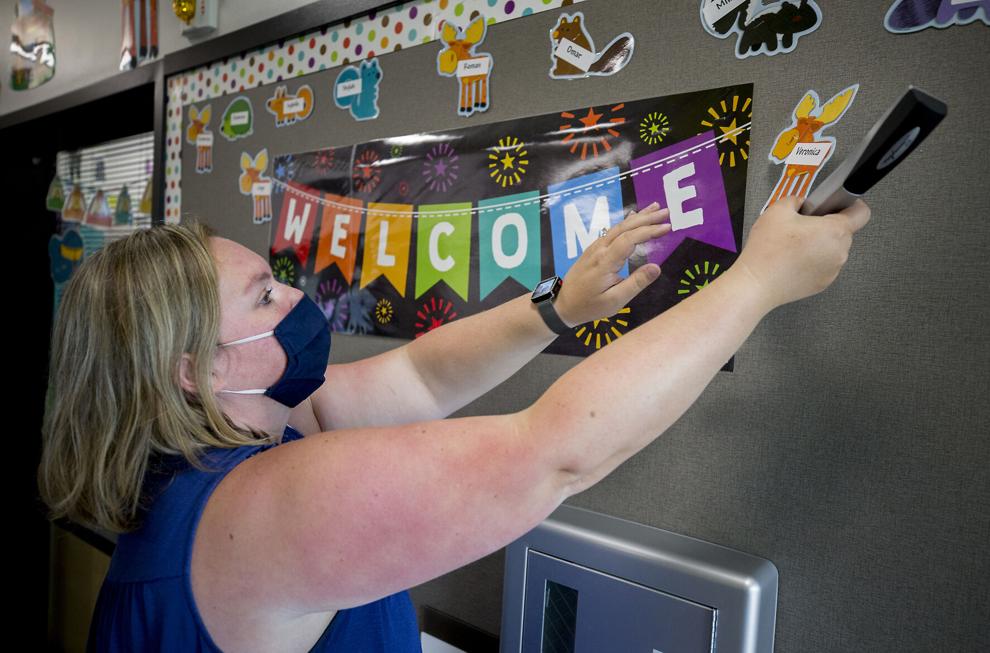 "Sometimes it takes a few days to get all those transfers processed. Typically, the very first day we'll do a count. Then, we'll do a confirmation count in about four days. That is the most accurate one," Christensen said. "It will likely be the first week of September before we'll have good numbers."
Gordon said the Wenatchee School District is projecting a slightly lower student enrollment. He said it's necessary to wait until the students are in class.
"Like we've told the board, I think we'll have a much better understanding at the end of September where our real numbers are at," Gordon said. "Within our budget and what we've presented to the board and our community is that we're projecting a lower enrollment at this time but nothing significant."
The big COVID-19 restriction for Eastmont is students and staff still have to wear masks, which is similar to how the school year ended, Christensen said.
However, attestations and temperature checking are no longer necessary. Christensen said regular cleaning is back instead of cleaning and disinfecting.
The social distancing requirement for classrooms is now 3 feet, but Christensen said they will keep students 6 feet apart as much as possible.
"That's more for if we have a COVID-positive person identified on our campus, we can contact-trace that person by who they were around. If everyone was distanced 6-foot, we typically don't have to do quarantine or isolation procedures," Christensen said. "But if we are within that distance, then we do."
The Wenatchee School District, Gordon said, is trying to make sure that 3-foot social distancing is in place where possible. He said principals, assistant principals and teachers are really working hard to make sure those classrooms and lunchrooms meet those guidelines.
Students will be encouraged to eat outside when the weather is nice.
Staff, students and visitors have to wear a mask, vaccinated or not. Gordon said anytime you welcome students back during a pandemic there will be concerns.
"I really feel like we have a strong plan with many different contingencies that we've talked about and our leaders are very comfortable with," Gordon said. "We recognize that we'll need some flexibility as we go through this. There will be challenges, but we're prepared and ready to take this on and most importantly we're excited to have our students back."
Christensen said Eastmont is starting the year better than at any time last year. He said all students are on campus full time, which is really encouraging.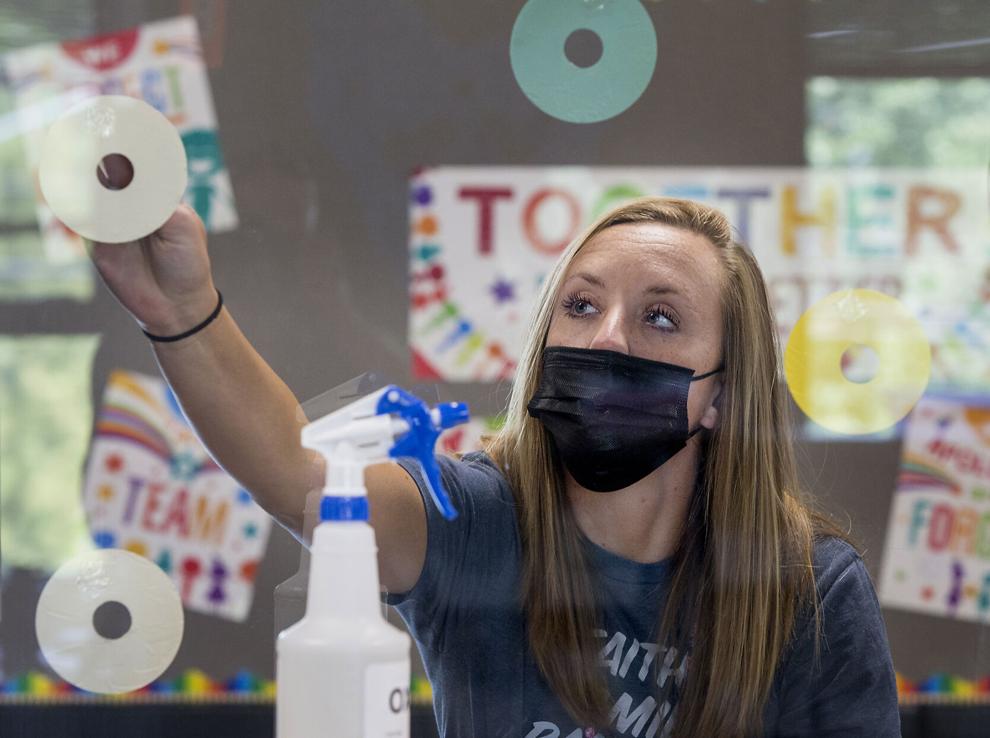 "All of us want to get angry and think that will help this pandemic go away. That doesn't help anyone at this point. This is a time we need to be understanding and patient. There are many individuals that are sick with this and many families who've lost loved ones," Christensen said. "We have health workers that are just overwhelmed. We need to take a big deep breath and look backwards. We're better than we were a year ago."