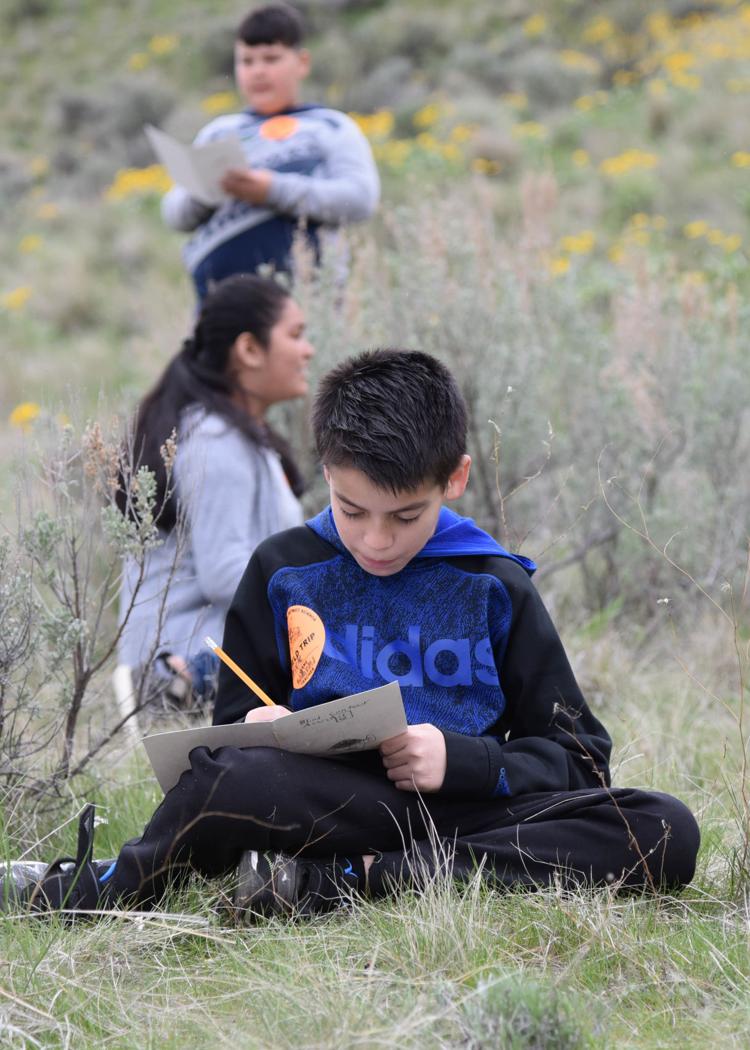 Light sprinkles fall on the heads of Wenatchee School District fifth-grade students as they catch insects, watercolor in their nature journals and hike Saddle Rock, but a little rain is not holding anyone back.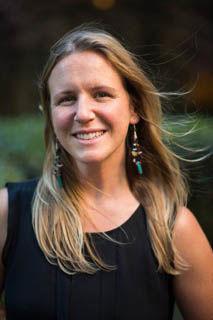 Smiles abound on this 20th anniversary of our beloved Shrub Steppe'n Up Saddle Rock science field experience, which took place April 16-19. The annual STEAM (Science, Technology, Engineering, Art, Math) learning experience was the brainchild of educators Susan Ballinger and Karen Rutherford. These two had a vision and a mission to get all students into our beautiful foothills with the purpose of connecting people to the incredible natural history of the shrub-steppe ecosystem. Since 1999, they would have no idea that making the 1,000-vertical-foot journey to the top of Saddle Rock would become a rite of passage for all Wenatchee students — an accomplishment everyone takes pride in.
The Shrub Steppe program has undergone some major changes since 2012, when I took over the coordination of the program. It has been updated to be aligned with current fifth-grade science standards, and there is a new nature journaling station where students learn naturalist skills of plant identification, species account writing and watercolor painting of specimens.
The Wenatchee School District is grateful for the City of Wenatchee and the Chelan-Douglas Land Trust's foresight to construct the new Saddle Rock trailhead, which accommodates our volunteers and school buses. We are also thankful to the U.S. Forest Service, district certificated substitutes and other volunteers that show up everyday smiling and ready to talk about our beloved shrub steppe, with our students.
Teresa Hagan makes all the logistics happen behind the scenes, providing the care and attention to detail necessary to make this experience run smoothly for hundreds of students over the course of the week at Wenatchee School District. Without the care and attention to detail she puts into it, this trip would not run as smoothly.
We look forward to the next 20 years of connecting kids to the natural wonders of the shrub steppe and hope that we are able to continue this program in perpetuity, serving all of Wenatchee School District and the many private schools that attend. It is our hope that this field experience will inspire future stewards of our foothills, continuing to make Wenatchee one of the greatest places to live, learn and visit.
Jill Fineis is the science coordinator for the Wenatchee School District.