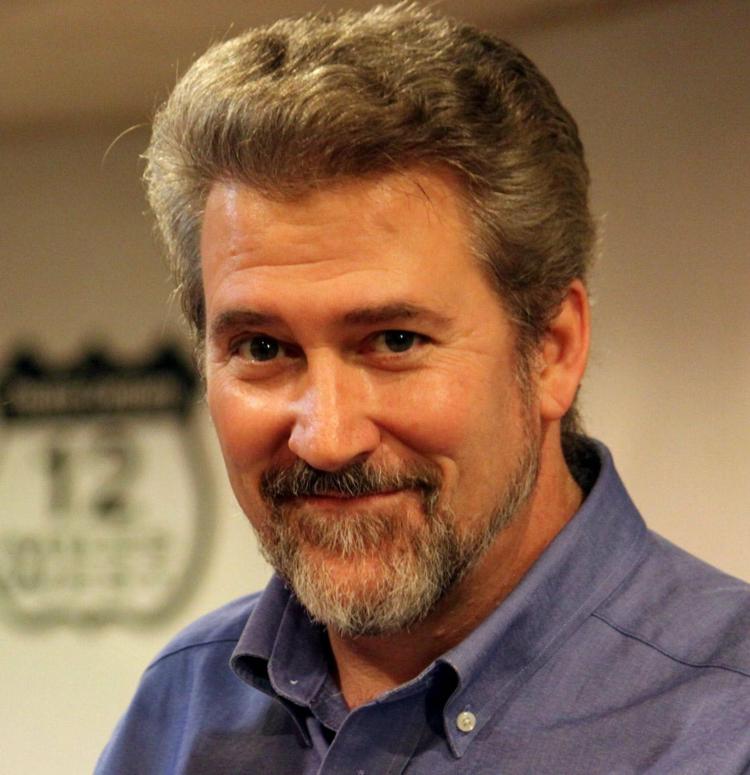 WENATCHEE — Robert Cox is out as Numerica Performing Arts Center's executive director — three months into the job.
He started July 1, hired following a nationwide search to replace Matt Cadman, who retired from the post in March after a six-year run.
"Effective immediately, Robert Cox is no longer the executive director of the PAC," Jake Purdom, Numerica PAC's acting board president, said Monday. "We feel this is the best decision to ensure our stability going forward."
The decision, Purdom said, was made at the Sept. 24 board meeting. The nonprofit organization owns and operates the 550-seat venue at 124 N. Wenatchee Ave.
"Over the last couple months, the board received many communications and feedback from varying stakeholders in and around the Numerica Performing Art Center's sphere," he said. "The board of directors discussed this feedback at length and thoroughly. We wanted to make sure we looked at the full picture and gave all parties an opportunity to make this organization the best it can be. After assessing the gravity of the situation, the board chose to take action."
He did not elaborate on the nature of the concerns, but said it has been stressful.
"We are discouraged by the trust we may have lost from the community these past few months, and we intend to rebuild our credibility as we move forward," he said. "The board is grateful for so many passionate supporters of the arts that have been patient while we navigated this situation."
Cox could not be reached for comment.
Cox worked as the artistic director for a theater company in New York City for a decade and also taught theater arts. His career also includes stints at Microsoft's Quincy data centers, which is how he ended up in Wenatchee in 2017, and for Amazon, Morgan Stanley, JPMorgan Chase, Smith Barney and Merrill Lynch before that.
He got involved in the local theater community after moving here.
His mix of business and theater experience was desirable, said then-PAC Board President Denise Books.
The executive director duties for now are being handled by Alex Haley, who previously served as Numerica PAC's program manager.
"With Alex's expertise and collaboration, we are moving forward to make sure the PAC thrives," Purdom said. "We are focusing on financial stability, membership growth and organizational efficiencies. There will be no changes to our current partnerships, programs, shows, goals and mission."
The board is still in the process of determining a timeline for a permanent leadership solution, he said.
"The board feels confident in Alex's ability to help us for the time being," he said.
The PAC has seen some staff changes in the weeks before Cox's departure was announced, including the resignations of Office Manager Kelly Wavra and Marketing Director Marissa Collins. Collins is now working at 501 Consultants in Cashmere.
"Zach Missal has been taking great care of our box office after Kelly's departure," Purdom said. "Maribeth Brisky (marketing assistant) and Althea Castro (graphic designer) are doing a great job fulfilling Marissa's role. These were changes made before Robert Cox's departure and no changes will be made for the time being."
Purdom said the board also has seen some changes recently, in part due to the stress of the situation, which took a toll, he said.
He moved from being the past president into the role of acting president when Books resigned.
"We will be finding and installing a permanent president of the board as soon as we possibly can," he said. The other board members are co-Vice Presidents Mike Salmon and Dave Gellatly, Treasurer Rick Linder, Secretary Kathy Campbell, and members Robin Wade Hansen, Ashley Armstrong-Pflueger, Natalie Hoback-Noyd, Dave Herald, Marlys Barrett, Andy Stirling, Scott Isaacson and Lisa Francois.
"The current board is cohesive and committed to carrying out their duty as stewards of such a treasured community and regional organization," he said.
The PAC's mission has not changed, he said, which is to develop an exceptional center that celebrates the arts and educates, inspires, and entertains our community.
"The PAC is well-equipped with exceptional staff and board members to carry it into a bright future. We all take our support of that mission very seriously. As we move into the future, the board will build on the huge excitement it has generated over the last six years with amazing shows, programs, and outreach," he said. "Not only will we continue to do so, but with a renewed focus on financial responsibility and sustainability. We are committed to making the Numerica Performing Arts Center a shining example of a successful community asset that not only thrives, but also supports related organizations and gives back to that very community."