WENATCHEE — Whether it's taking students out to study the snow or to the airport to study aerodynamics or creating a workshop where students and families can learn computer programming, Tina Nicpan Brown is full of ideas for educating her students.
Those ideas have led her to be selected as one of three state elementary school science teacher finalists for the state 2020 Presidential Award for Excellence in Mathematics and Science Teaching.
Nicpan Brown is a fifth-grade teacher at Wenatchee's Lincoln Elementary School, though the pandemic prompted a change this year, moving her to the Wenatchee Internet Academy, the all-online school option for Wenatchee students.
The other finalists are Julie Fry, a first-grade teacher at Roosevelt Elementary in Yakima and Allison Greenberg, a K–5 STEM coordinator at Woodside Elementary School in Everett.
The finalists were selected by a statewide selection committee comprised of content area experts and award-winning teachers from nominations submitted last summer.
"It's not something I ever expected knowing how many amazing educators are nominated every year; and when I found out and saw my initial scores, it was a humbling experience and a time for me to really reflect on how I could represent all of the community groups that have helped me with my big ideas," Nicpan Brown said.
Nicpan Brown was nominated for the award by Sue Kane of the North Central Educational Service District. The two have worked together on a number of projects over the past seven years.
Kane said Nicpan Brown sees her job as an educator to help students connect with the community.
"Civic engagement and career connection is something that she takes really seriously. Many students that come through her class haven't been outside of Wenatchee or maybe they haven't really explored all that is in Wenatchee," Kane said.
A Chicago native, Nicpan Brown graduated from Illinois State University in 1996. She picked up a master's degree in Technology Integration in 2000 and a second master's degree in Providing Professional Development for Adult Educators in 2006.
Her commitment to education has been recognized in the past. She was nominated for NEA Teaching Excellence in 2020 and in 2017 was named the STEM Educator of the Year by the Greater Wenatchee Area Technology Alliance. Over the years, she has been awarded more than $180,000 in grants for education.
This is her 21st year of teaching, the past 15 in Wenatchee. While most might not say the pandemic has been good for their career, that has not been the case for Nicpan Brown.
"I have to say it has been a fabulous experience for me in my professional career. I have taught at Lincoln for the entire time I have lived in Washington. I was asked at the beginning of this year to teach at the Wenatchee Internet Academy," Nicpan Brown said.
The WIA, which previously was just for high school students, opened enrollment to students in kindergarten through eighth grade this year due to the pandemic. With her background in integration and professional development, Nicpan Brown has enjoyed not only supporting educators with technology this year but being able to implement what she feels are her skills with her students, who attend class 100% virtually.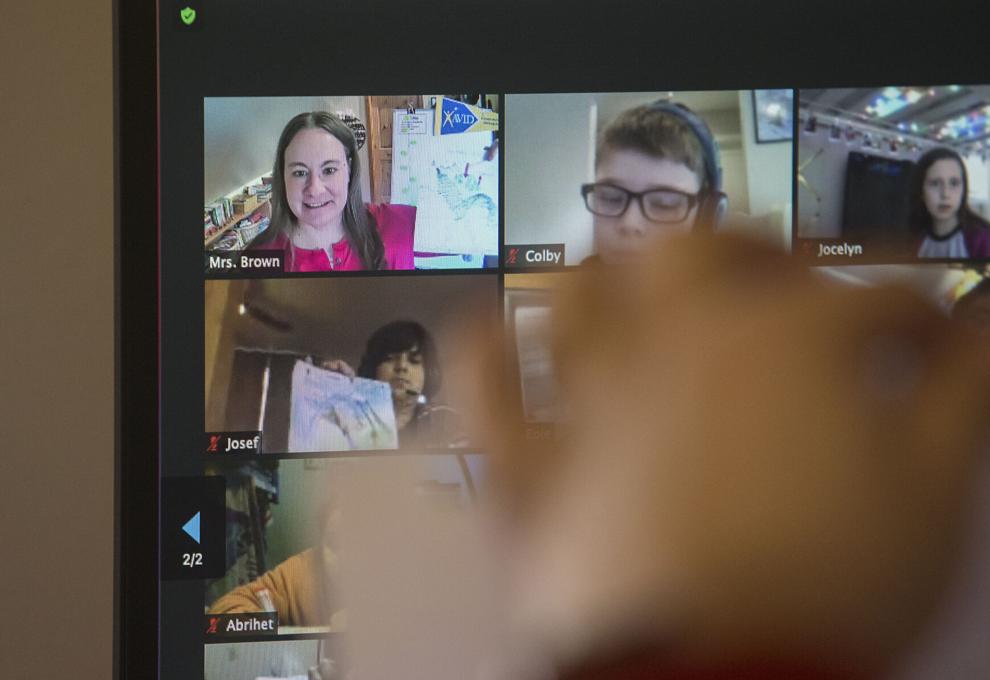 "My students who are with me, their families made the choice to be in a virtual setting. The opportunity I can provide is very different than the students in a traditional classroom right now," she said. "I feel not only lucky, but privileged, to try things I have been studying and researching for years in terms of virtual or remote instruction."
Working in the remote setting would seem to be a perfect fit, Nicpan Brown said, but this does not signal a career move.
"Many opportunities this year have been offered to me that I have taken advantage of in my free time. However, my heart is with students and their families," Nicpan Brown said. "I'm not sure if I'll ever be ready to not be directly involved with a classroom of students and their families."
Wenatchee Superintendent Paul Gordon has seen Nicpan Brown in action first hand. At the Feb. 23 Wenatchee School Board meeting, Gordon talked about how Nicpan Brown connects science through engagement and real-world experiences.
"I was able to see last year when she brought students to an outdoor YMCA camp where students were building igloos and exploring the wilderness. They were spending the night in pretty low-tech cabins," Gordon said. "She is just an incredible educator who continues to make a difference. We're just really proud of her for that award. Super excited."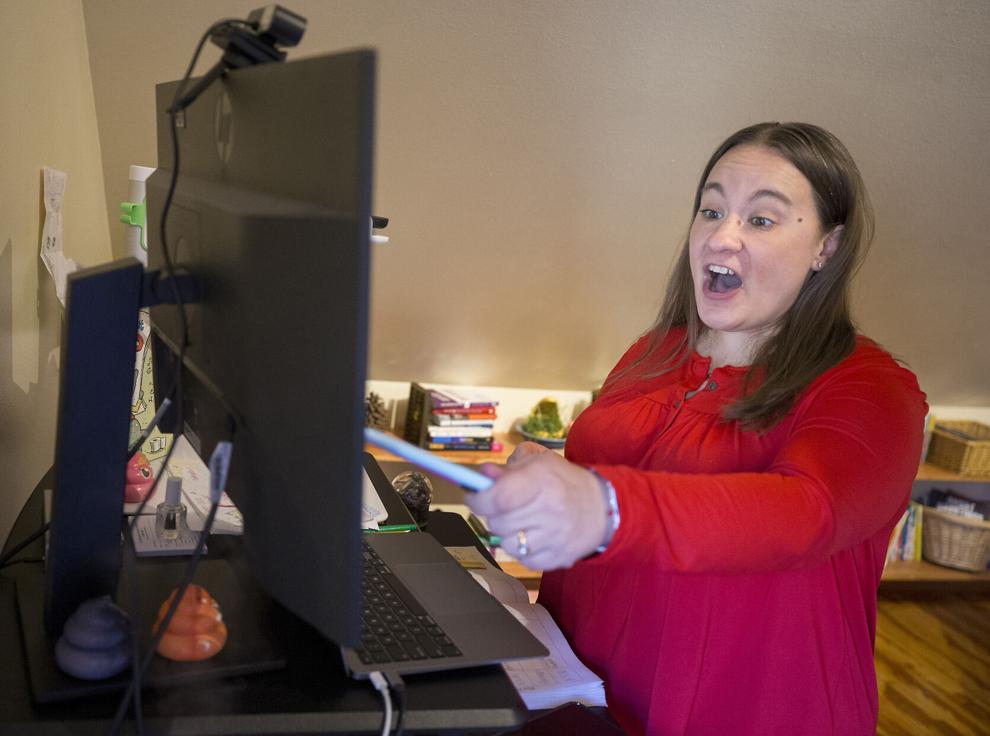 Kane said Nicpan Brown would get students to do an entire educational unit in the snow, building things. Another unit saw her take students to Pangborn Airport to study different aspects of aerodynamics.
In terms of being an educational pioneer, Kane said Nicpan Brown brought an Hour of Code to Wenatchee students a few years ago. Kane worked behind the scenes to develop the event to make it fun and engaging for students and their families.
Kane said Nicpan Brown has helped mentor her to expand the learning opportunities to other schools across the region, although last year was odd because of COVID.
"The year prior, we had 33 elementary schools across the region implementing that model of an Hour of Code that Tina started," Kane said. "I would say she is one of the people in the community that is one of my personal heroes just in the way she approaches her work and her roles. It's more than a job, it's a passion."
The winner of the national Presidential Award for Excellence will get a certificate signed by the President of the United States and a $10,000 award from the National Science Foundation.
Nicpan Brown said, if she won, $5,000 would go to the Community Foundation of NCW for an endowment so teachers could apply for grants to take their students into the field. The other $5,000 would go to pay her student loans.
The winner will be announced sometime in August.