WENATCHEE — Over 300 Wenatchee Valley residents, mostly Latinos, received their first doses of COVID-19 vaccine at Central Washington Hospital on Saturday. Confluence Health partnered with community groups to identify the most vulnerable groups, including the Latino community, and signed them up to participate in the clinic.
Latinos represent around 67% of the total COVID-19 cases in Chelan and Douglas counties despite making up only about 30% of the population, according to data from the Chelan-Douglas Health District.
"[The Latino community] have been disproportionately affected from the very beginning of the pandemic," said Dr. Mabel Bodell, nephrologist and member of the Health Equity, Diversity, and Inclusion Council at Confluence Health. "The Latinx people are the ones getting sick, they're still getting admitted to the hospital, they're still getting admitted into the ICU, and they're still dying from all this."
So, as soon as Gov. Jay Inslee opened up eligibility for people 65 and older and those 50 and older living in multi-generational households, Confluence Health began planning to provide equitable access to the vaccine for everyone in the community, according to Joellen Colson, Confluence senior vice president and a coordinator at Saturday's clinic.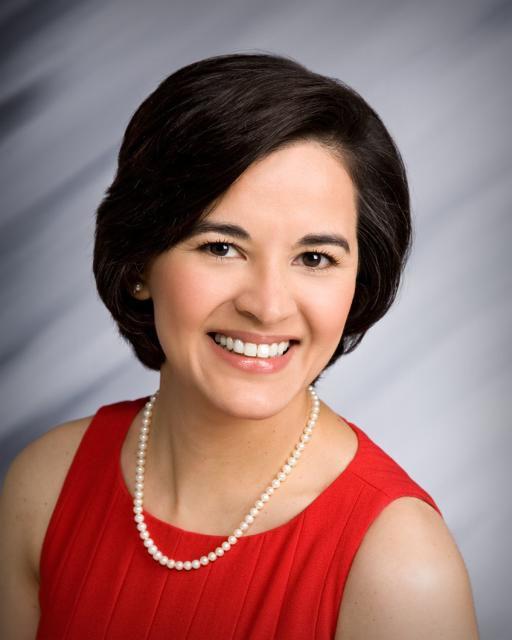 Confluence Health collaborated with the Wenatchee Valley College Nursing program and Parque Padrinos to schedule around 40 Latinos for Saturday's clinic at Central Washington Hospital, according to Teresa Bendito, Parque Padrinos cofounder.
Another 250 Latinos in the Wenatchee Valley who were already patients at Confluence Health as well as eligible for the vaccine were contacted and given an appointment at Saturday's clinic which took place at Central Washington Hospital, Bodell said. In total, Confluence Health administered 342 first doses of the vaccine, and 239 of those doses went to the Latinos, according to Andrew Canning, a Confluence Health spokesman.
"True equity is not only giving everybody the same opportunity," Bodell said. "It's also trying to figure out what are the barriers of our specific population despite the fact they should have the same opportunity, they may not."
Bodell said an online webpage or phone number gives everyone the opportunity, but considering how hard the pandemic has been for many in the Latino community, they might not spend time on the Internet or calling for an appointment, and instead are much busier trying to survive day by day putting food on their table.
Around 19% of Hispanic households in the Wenatchee and East Wenatchee area reported having to cut down on the size or skip meals entirely because of the cost because of the pandemic, and around 15% reported looking for food assistance, according to a survey by the U.S. Centers for Disease Prevention and Control.
And at The Town Toyota Center mass vaccination site, "we've heard from a lot of folks that it's been very difficult, and some have been so frustrated that they've stopped trying," to get an appointment, Bendito said.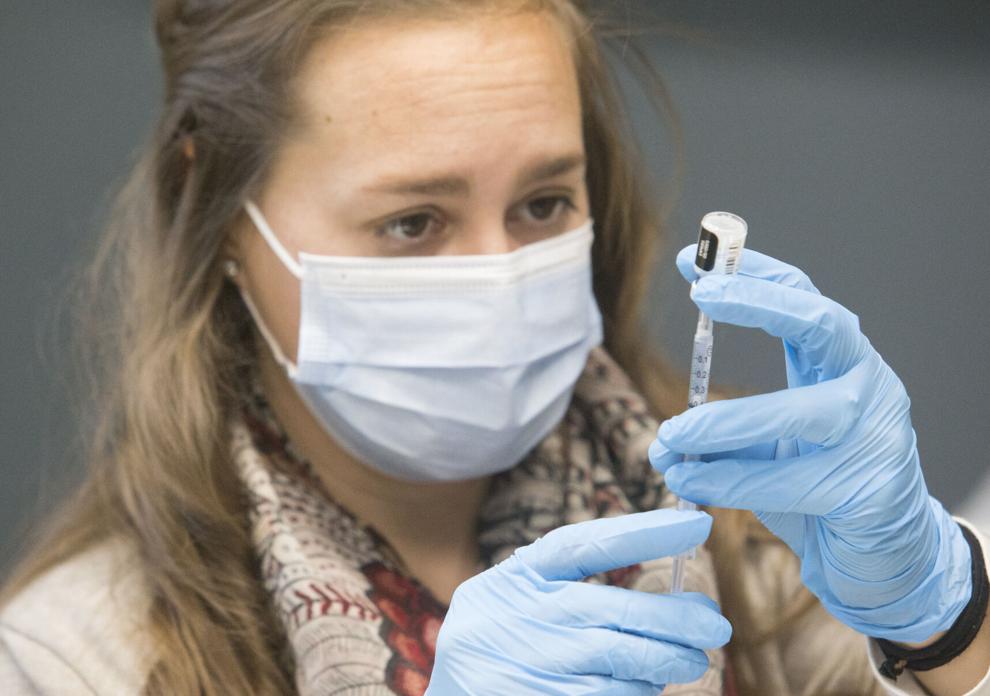 Juan Gomez, a Wenatchee resident who received his first dose of the vaccine on Saturday, said he didn't even know there were vaccinations going on at The Town Toyota Center.
And even if Gomez did, he said he would not have been able to navigate the web page since he is not comfortable with computers.
Gomez also said he was a bit fearful at first about getting the vaccine when he first saw news of the vaccine's approval on his television. But since he had received flu shots in the past, the COVID-19 vaccine was not that different, Gomez said.
Wenatchee resident Gregoria Cordero drove her grandmother, Esther Naranjo, to the clinic on Saturday despite the naysaying from an uncle who alleged the vaccine was possibly dangerous, Cordero said.
Naranjo almost canceled the appointment but eventually went through with it, afterward saying in Spanish: "I'm not afraid of the vaccine."