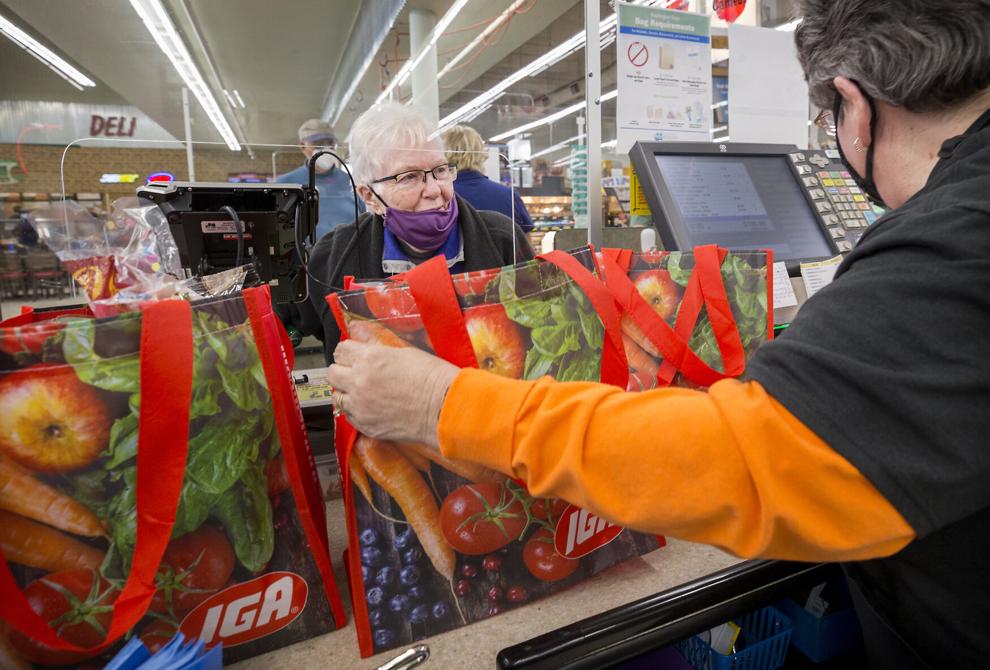 The ban, which prohibits single-use plastic bags in favor of thick, reusable plastic bags or paper bags, went into effect Oct. 1. Customers are now required to pay 8 cents per bag or bring their own totes.
David Weber, the general manager and owner of Martin's Market in Cashmere, said posting bilingual signages explaining the ban beforehand helped most of their customers be prepared for the ban.
Martin's Market itself is still adapting, though. Weber said wait times are slightly longer as cashiers get used to the ban.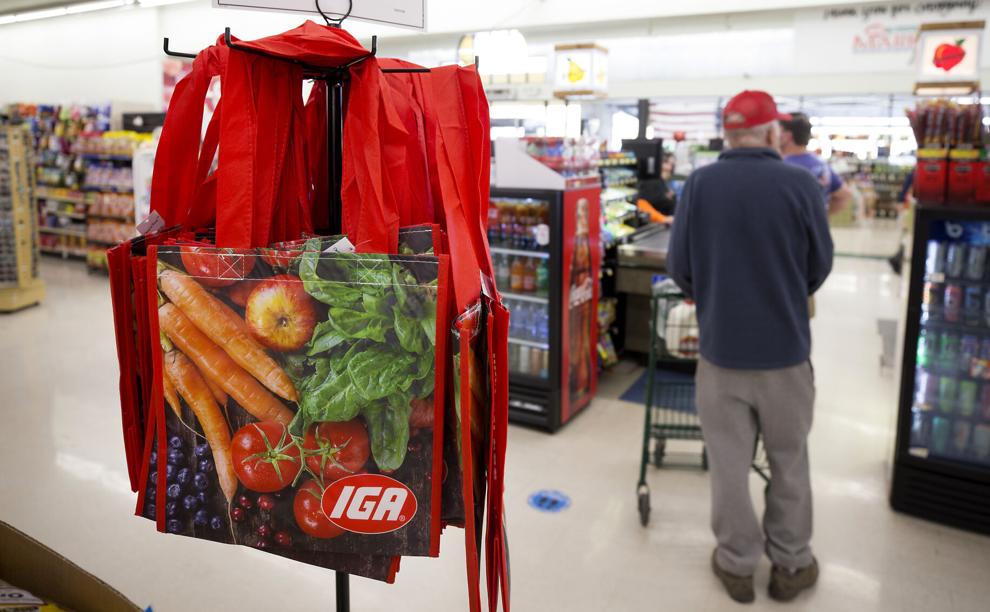 "It changes your conversation with a customer, — 'Good morning, how are you today?' versus 'Hey, you have to pay for your bags now,'" Weber said. "Then we have to stop and figure out how many bags they've got and punch it in. So there was a little bit of fumbling around at the beginning."
The grocery store has also installed produce bag dispensers (which are still allowed under the ban) at each register to ensure items like meat and produce are wrapped and won't soil customers' totes or the reusable plastic bags. Although he hasn't seen an increase in how many customers bring their own bags — about one in four — Weber has seen people bring back the reusable plastic bags.
Martin's Market, along with a number of other businesses, has struggled to source the bags. Although Weber ordered new bags a month ago, they won't arrive until Oct. 15. Until then, he's using thinner reusable bags that he purchased to meet the requirements of a previous iteration of the ban (since then, the state has increased how thick the bags need to be).
Inna Kazulina, the owner of Inna's Cuisine in downtown Wenatchee, is in the same situation. She's using up existing inventory of bags and hasn't yet been able to source bags compliant with the ban.
"It's very confusing," she said. "You're a small business, and you're short on people."
Kazulina said she doesn't have the time or resources a large business does to research new bags and the different implications of the ban, such has how to implement bag charges for UberEats
Linda Haglund, Wenatchee Downtown Association executive director, has ordered paper bags to help hold businesses over if they're struggling to get reusable plastic bags in time. Even though she ordered early from a local source, they still came in almost a week after the bag ban went into effect.
Firehouse Pet Shop on Wenatchee Avenue has had an easier time implementing the ban than most. Co-owner Allan Larsen said the store has been using bags compliant with the ban for the past few years. The 8-cent fee he now collects on them only covers about a third of the cost to source them though.
In light of the ban, the store has also taken to selling pet-themed reusable totes, which Larsen said have been a big hit: "You come in and you buy food for your dog and you see a picture of him on a bag, you're like 'Oh I'm buying that one.'"
He said the responses from customers has been positive since the ban went into effect.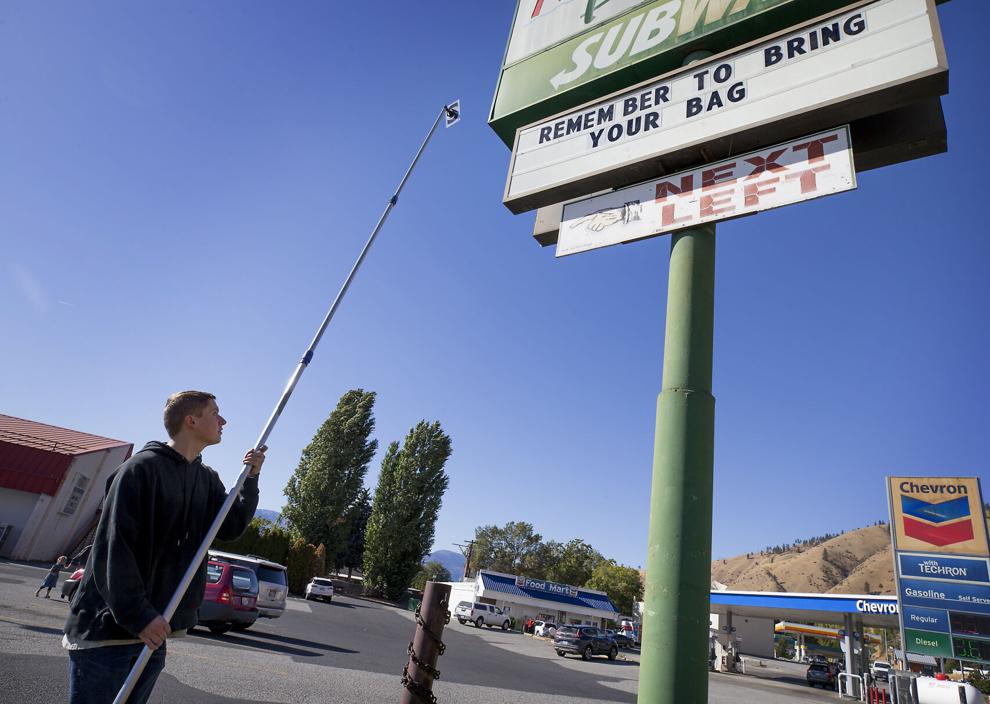 "I think most people are actually fine with it. Some of them might roll their eyes in a good-humored kind of way," he said, adding that he'd estimate about 40% more of customers are bringing their own bags. "It is funny watching folks walk out the door trying to juggle some stuff that I wish they'd spend the eight cents to buy the bag."