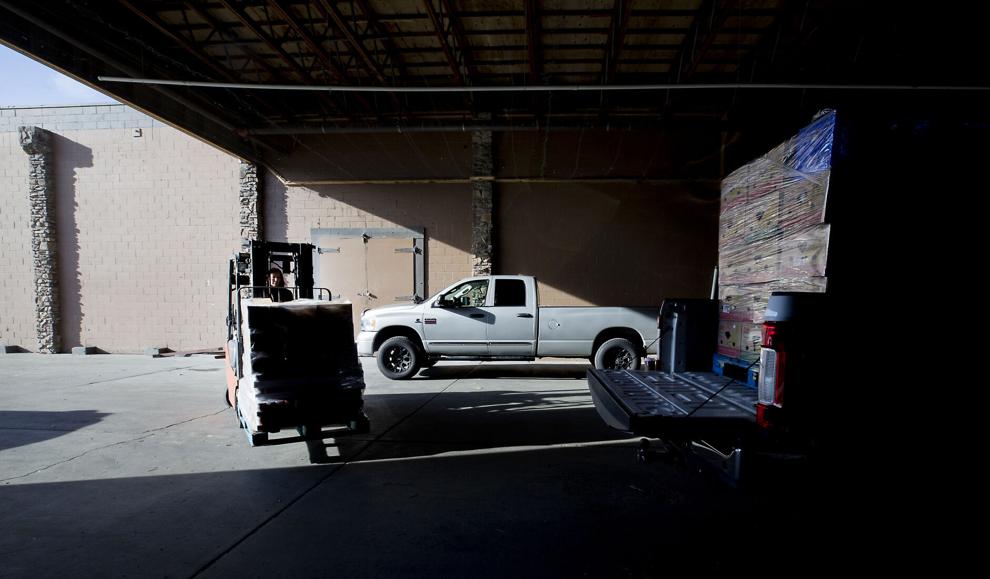 WENATCHEE — Most Wenatchee Valley food banks have not yet felt the strain of nationwide supply chain issues, but that could change as the holidays and 2022 get closer.
Food prices have risen nationwide as a result of supply chain disruptions and labor shortages, making obtaining certain items more difficult. For food banks, that's become most apparent as they ramp up for holiday boxes.
Serve Wenatchee Valley Executive Director Thom Nees said it's been difficult getting yams and chickens for the 500 Thanksgiving food baskets it will give out this year.
At first, it looked like Grocery Outlet, which partners with Serve Wenatchee for the baskets, wouldn't be able to get all 200 chickens that were needed.
"Chuck (Tsolak), who is the owner of Grocery Outlet, did say that he initially had the person he reached out to for chickens say, 'I just can't do that many,'" Nees said. "And Chuck said, 'Well you have to do that; this is an organization that's feeding hundreds of families and you've just got to do it.' So he stood up and really advocated for us and got the order."
Nees had less of a success with yams, which he wasn't able to get despite reaching out to multiple suppliers. However, day-to-day operations at Serve Wenatchee Valley's Fresh Hope Market, a grocery-store model food bank, have been better.
Despite a huge source of the market's stock, the U.S. Postal Service's Stamp Out Hunger Food Drive, being canceled two years in a row, Nees said the community has been able to fill specific shortages and needs as they've come up.
"We're dipping into the backstock to the point where now we're thinking, we may need to do some additional asks as we get to the first of the year, " Nees said. "But if supply-chain issues continue into 2022, then it certainly will be an increasing concern… And so that's something we've just got to manage, and I think up until now we've done a really good job of managing that, but that's simply because this community has been so generous to meet this need."
Cashmere Food Bank Director Pam Leighton said they've mostly seen a lack of specific items, such as canned soup.
"It's not really pervasive. It's strange, the things we're not seeing right now that we normally would," Leighton said. "It hasn't really impacted us providing food."
Instead, they may have to swap out certain items. For example, Leighton said the food bank had hoped to get 150 turkeys from Martin's Market for Thanksgiving. The market could only get 100 turkeys, but was able to augment that with hams and chickens.
Britany Meiklen, the Food Distribution Center program director for Chelan-Douglas Community Action Council, said her organization has had a similar experience.
She said they have not yet experienced too much of a break in the supply chain. The Action Council contracts with the state and federal departments of agriculture, which Meiklen said were both proactive about getting reserves when the pandemic started.
However, its 800 Christmas boxes, split between traditional American and Latin boxes, may have a smaller menu. Cranberry sauce and hominy (often used to make pozole) have been particularly difficult to get.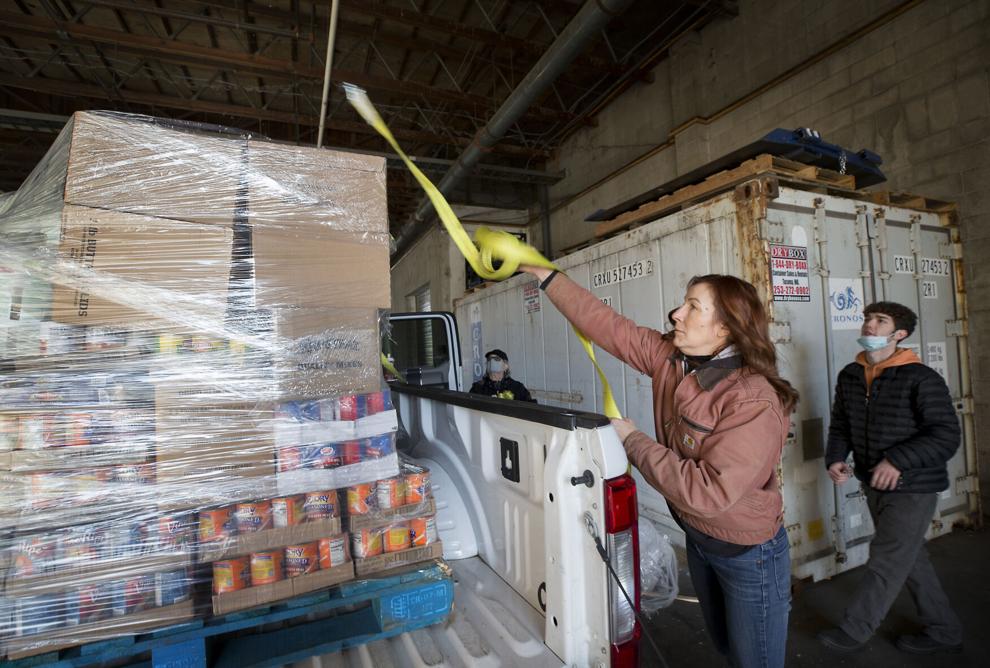 "We're hoping that we got our orders in early enough that they'll be able to fulfill most of them," Meiklen said. "The supply chain is a real deal. And honestly, when we will probably start to feel that will be around the first quarter of next year. So, I am thinking probably in February and March, we might start to feel a little bit more of a crunch with food coming in."
If that crunch does happen, it will impact the 20 different meal sites, pantries and senior apartments that the Action Council's Food Distribution Center serves in Chelan and Douglas counties, such as the Rock Island Community Food Bank.
Gene Filbeck, the food bank's president, said although an increased number of individuals using the food bank during the past two weeks could be a sign food shortages are hitting the area, the food bbank itself hasn't yet experienced them.
"So maybe everyone is getting hungry," Filbeck said. "'I am happy we do have enough food to distribute to the hungry here and my objective is to keep people from going hungry."
Other local food banks haven't been as lucky. New Song Community Church hosts an outdoor food pantry, where residents can take or drop off items 24/7. On Nov. 7, the pantry's shelves were empty for the first time ever.
Associate Pastor Kelsey Eberth says the church was able to get some donations after putting out a Facebook post and inviting church members to donate.
"We are getting filled up. We're not as full as we used to be," Eberth said. "Part of that is there are just not as many food drives or not as many organizations doing food drives."
Pastor Tim Wilbur said although there's usually a lull in the pantry's stock this time of year due to an increase in demand during harvest season, this year is worse than usual.
"We used to restock once a week and now we restock every other day," he said. "It's obvious donations are down quite a bit in the past two years."
Wilbur attributed the decline to the pandemic. During that time, church attendance has gone from a couple hundred to about 50, meaning there are fewer individuals bringing in donations each Sunday. "Maybe once we're back into whatever normal we'll be, they'll get back into it," he said.