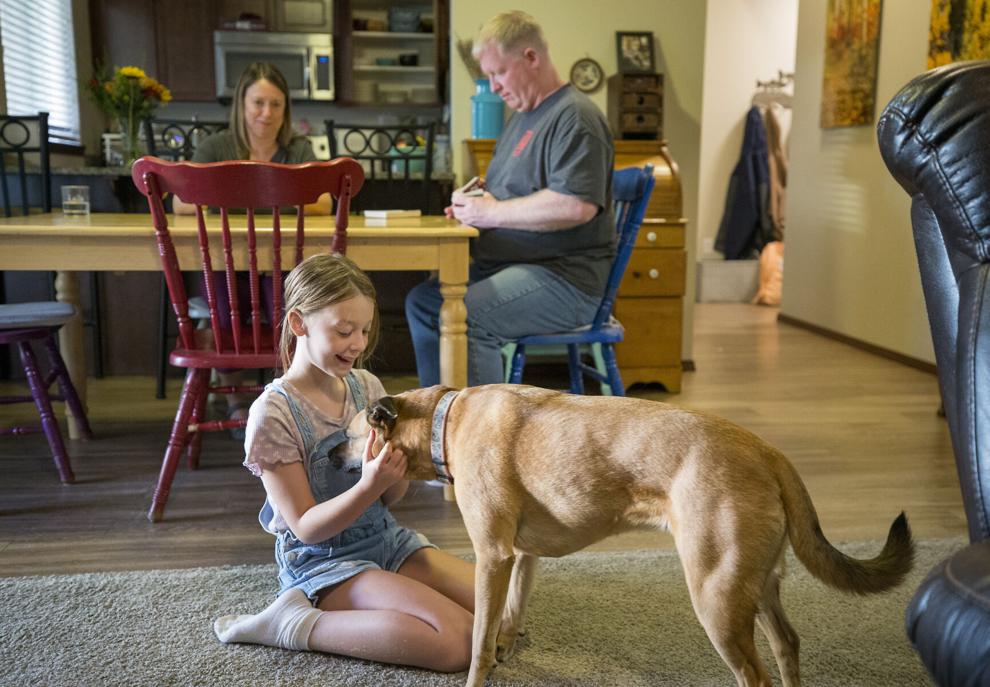 EAST WENATCHEE — David and Erica Forster have lived in Wenatchee for 19 years — they've raised a family here and the area has become home — but increasingly high rents are forcing them to consider moving out of state.
"It's scary," David said. "Because it's a big decision having to uproot your family and your kids from their schools."
The couple and their three children have lived in a three-bedroom, two-bath apartment at Rylee Ann Apartments in East Wenatchee since the summer of 2018. Their rent recently went from $1,675 a month to $1,875. In the past, they said their rent had only increased by $25 to $50.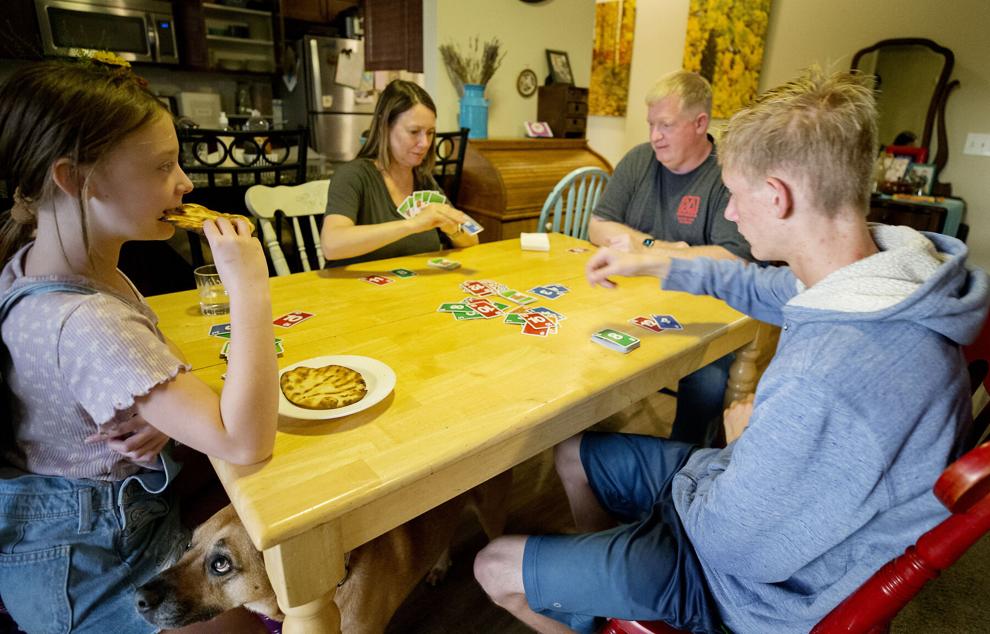 "My salary hasn't gone up by $200, so now it's more than half my salary," said Erica, who works for a hospice. Her husband is a school bus driver for Eastmont School District and is working on a graduate degree online.
Still, their $1,875 rent is better than what a prospective tenant could expect. The same unit was listed for $2,430 a month on the complex's website.
"When you look at that price and you think about what we're paying now and what next year's lease is going to be, you start to really fear," David said. "Where is the breaking point? How high can you go before people just say enough, I can't afford this anymore? I don't know when that's going to be, but I think that what we're seeing is unsustainable."
The Forsters are among a growing number of individuals experiencing rent increases across Washington and the country at a time when pandemic restrictions have strained both renters and apartment owners. Meanwhile, vacancy rates in the Wenatchee area hover around 1%, which at least one expert said should spur more apartment development. But until that happens, double-digit rent increases have become the norm, forcing tough decisions on renters.
Although David understands landlords and management companies need to make a profit, there's one phrase to describe the pricing situation that frustrates him: "what the market will bear."
"When I hear the term, I can't help but get a sense of the sheer amount of opportunistic greed," David said. "When you sit there and look at $200 a month increase in rent, you're thinking 'Gee, could they have gotten by with just $100?"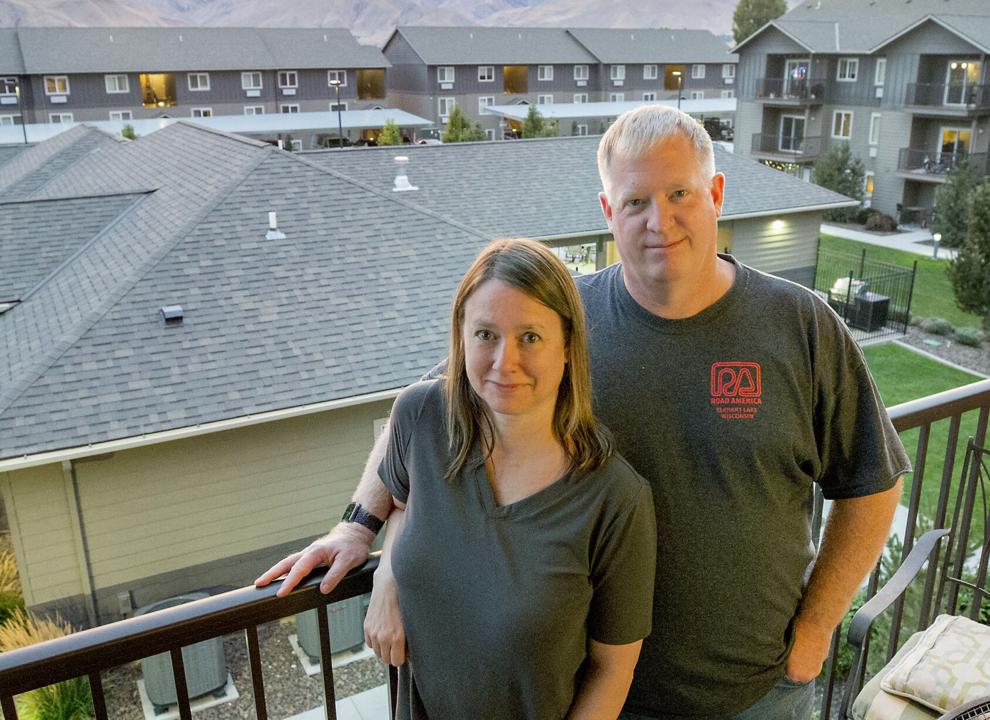 Rylee Ann Apartments leasing office referred The Wenatchee World to its corporate office, Summerfield Management, for questions. However, the numbers provided on its website did not work, nor did the company respond to a request for comment through an online email form.
The bigger picture
Rent-tracking firm Apartment List reported that the national median rent has increased by 13.8% since January (average growth during the same period for 2017-2019 was only 3.6%).
"The 2021 rent boom is affecting virtually every major market in the country," the Apartment List report reads. "As we approach the winter, a seasonal slowdown in the rental market should relieve some of this pressure, but with historically low apartment vacancy rates and growing household mobility, a winter cooldown is unlikely to reverse much of the dramatic price growth we've measured throughout the year."
In Wenatchee, Shawn DeLancy of Catholic Charities is seeing how these national trends play out locally. He said his organization has seen a few individuals reporting monthly rent increases of a couple hundred dollars and believes there will be more when the pandemic eviction moratorium ends.
"This will have a huge impact on the clients that we serve," DeLancy said. "I have spoken to partners who also provide housing services who tell us that at landlord groups, once one landlord increases rent, others tend to find out and follow suit."
He added that large rent increases will likely displace some low-income tenants, such as those on Social Security, who do not have a housing voucher to help with rent.
Alan Walker, Chelan-Douglas Community Action Council executive director, said he has not seen a significant increase in individuals reporting rent increases, although there has been a substantial increase in the number of people looking for rental assistance in the last eight to nine months.
The Action Council has helped over 800 individuals with rent assistance during the last few months and currently has about 1,000 individuals on its waitlist. Although there is a considerable demand for rental assistance, Walker said the organization has the resources to meet any additional need that could arise from widespread rental increases.
Navigating a brutal market
Samuel Spinosa, another Rylee Ann tenant, said he, his wife and their two children will be forced to move because their rent was raised. He expected a minimal increase to match inflation, perhaps 3%, but was surprised when his rent went from $1,550 to $1,780 — a 14.8% increase.
"It's very severe," he said in Spanish, adding that it's a miracle his family members recently bought a house they can move into. It won't be a stress-free move, though. Spinosa, his wife and their children will be sleeping in the living room until the place is completely ready.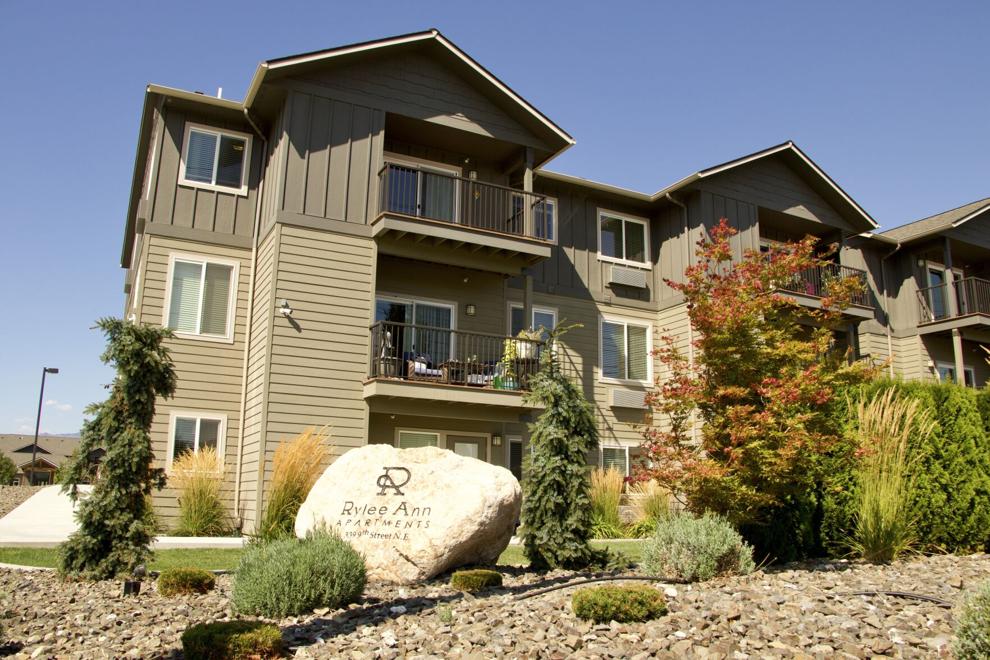 Shelley Gingrich, a certified medical assistant at Confluence Health, has lived in a two-bedroom, one-and-half bath townhouse in Wenatchee for 17 years. Her $100 monthly rent increase didn't come as a surprise, even if it is slightly more than the $50 to $75 increases she's seen in the past.
"I was really worried because a lot of my friends had their rent jump up by like $400 or more," she said. "In the grand scheme of things, it could be a whole lot worse because we will be paying $1,100 — and that is one of the cheapest I've ever seen in this town."
It wouldn't have mattered, though, if her rent had jumped higher than $1,100. "I'm 62 and my husband is 66," Gingrich said. "We will stay here until we move into retirement for assisted living."
There likely would not have been many options if Gingrich had decided to move. A recent report from Pacific Appraisal Associates found that there is only a 1.1% rental vacancy rate in Wenatchee, East Wenatchee, Malaga, Orondo and Rock Island.
Likewise, a spring 2021 report from the Washington Center for Real Estate Research found that the vacancy rate for one-bedroom apartments in Chelan and Douglas counties was 1.7%. For two bedrooms, the rate was 0%.
Patrick Jones, executive director of Eastern Washington University's Institute for Public Policy & Economic Analysis, said the rise in rents isn't surprising given the vacancy rates. He added that because rent increases have outpaced wage growth in the area, residents are putting a higher percentage of their income toward rent.
"Rising rental rates and rising house prices serve their role," he said. "They're going to promote more supply," he said, adding that if the supply doesn't increase, rents and home prices will only rise.
Jones said jumps in home prices are also impacting the rental market. The home resale value is over $473,000 in Chelan and Douglas counties, according to Chelan-Douglas Trends.
"I can't help but think there are many households and families that would like to move into a house, but the median house price stays considerably above $400,000," Jones said. "That's going to make it very difficult to afford."
Charles Gilley and April Post are one of those households who have been stuck in a rental due to high home prices. The couple, who now live in Rylee Ann Apartments, sold their home in 2019 in anticipation of buying a new one. Their lease is up in October, and Post said she isn't sure what their next move is, especially if their rent is hiked.
"It's to the point where we're ready to just buy a piece of land and put something small on there, even like a 25-foot trailer and just start building," said Post, who works with Regency Rehabilitation. "My mortgage wasn't even this much."
Gilley, who works for Chelan County's maintenance department, added that the same amount of money they now pay towards rent would be better spent on a mortgage: "It sucks throwing money away."
Difficult decisions
Walker, the Community Action Council's executive director, is in a unique position to understand all sides of the valley's rental market. In addition to administering rental assistance, the council also operates 50 affordable housing units, which range from $540 to $860 a month depending on the number of bedrooms.
Walker said the council has issued notices of rental increases $30 per month and has heard of other affordable housing units issuing increases as well. He said renters and property owners alike are facing challenging times.
"Both parties are in a difficult situation right now, and we represent both parties," he said. "The expenses don't go away when the rent stops coming in. Property owners have certainly been under a tremendous amount of strain over the last 12 or 15 months and we hope to help eliminate the strain on both the people that are renting and the property owners as well."
Roni Freund, administrative assistant for the Rental Association of Wenatchee Valley, has also seen the pressure landlords are currently under. She said a number of landlords have struggled to absorb increased water costs and property taxes, especially during the eviction moratorium.
"I do know that there are landlords who have not increased their rents in several years, absorbing the increased expenses over the years, and are now suffering greatly when their tenants refuse to pay rent and refuse to participate in the rental assistance programs," she said.
Freund added that each landlord has their own criteria for raising rents, which varies depending on factors like how much their own costs increase.
"Landlords must set rents to assure they can cover all their costs," she said. "If landlords can't make enough profit to be able to replace a hot water heater or AC unit when it goes out, or cover the increase in property taxes, they won't be able to continue providing housing to anyone."