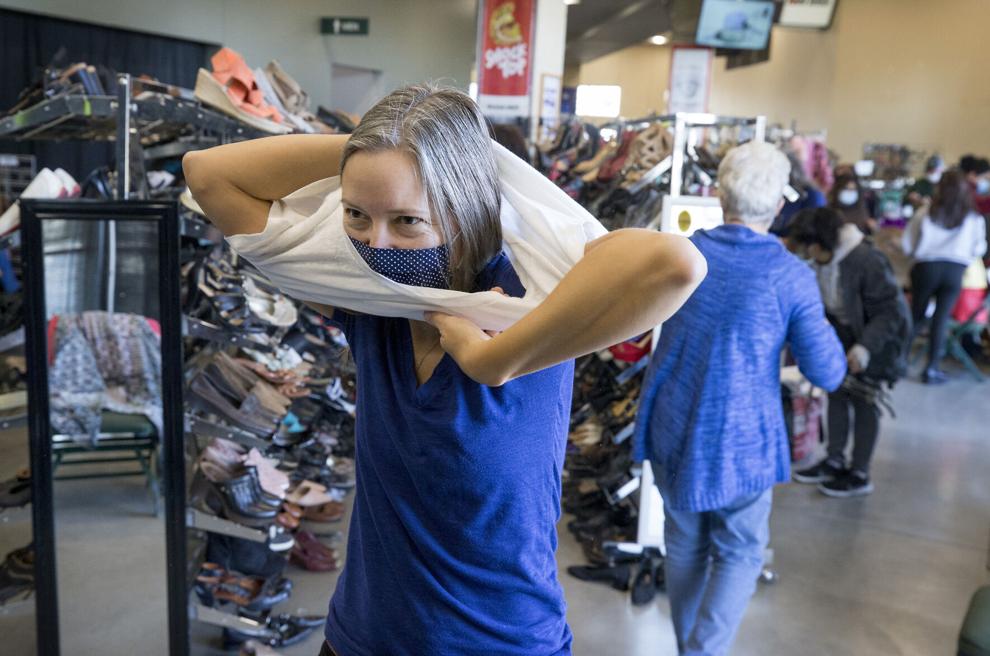 WENATCHEE — Shoppers were ready for the return of My Girlfriend's Closet, with organizers estimating well over 1,000 visitors during the three-day fundraiser.
The annual event, put on by the Women's Service League of North Central Washington nonprofit, raises money for Wenatchee Valley community organizations by selling donated clothes and accessories.
The Town Toyota Center (TTC) hosted this year's sale from Friday through Sunday.
"I think it's a good cause, that's why I like to support them," said East Wenatchee resident Sharon Liebert on Saturday, holding a large bag of clothes she just purchased.
And she enjoys finding a good bargain. "It's treasure hunting; you never know what you're going to find," she said.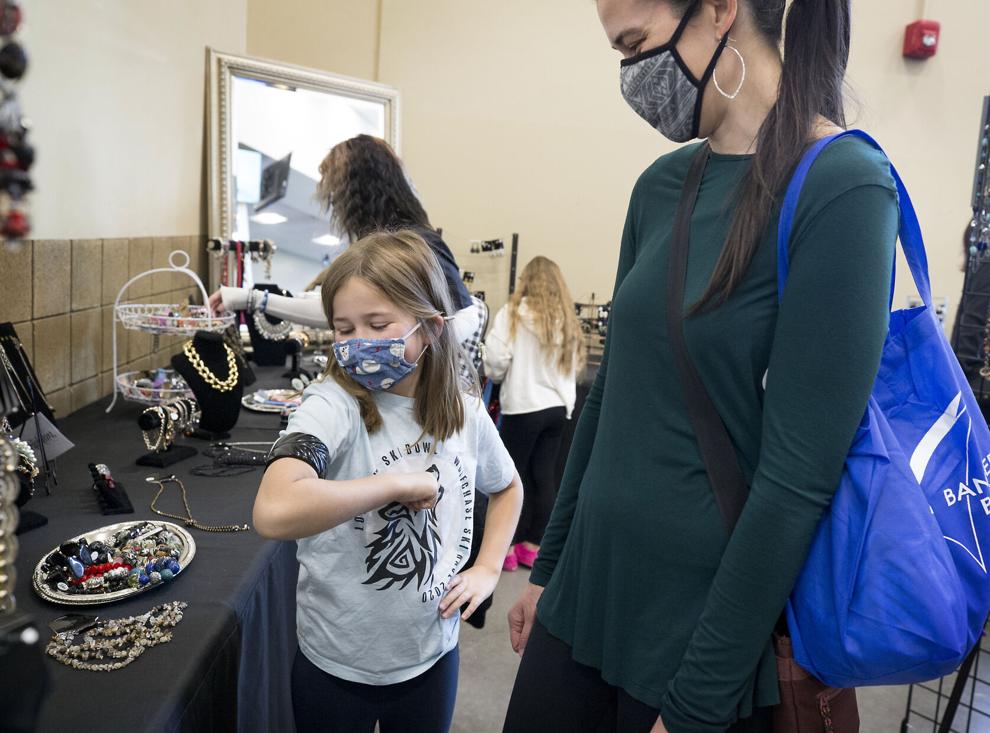 Organizers have been waiting to bring back the annual event since COVID-19 caused the cancelation of its last planned sale in March of 2020.
A few of the groups the Service League previously donated to include Serve Wenatchee, YWCA North Central Washington, SAGE and Upper Valley MEND.
About 100 shoppers, many of them holding clothes to buy, were spread out through the TTC's concourse by 11:30 a.m. Saturday.
There was "quite an onslaught" of shoppers this morning, said a pleased Sue Epoch, My Girlfriend's Closet chairman. A woman ran to the front door right at 9 a.m. when the sale opened.
Epoch said the clothes for sale have been ready to go since 2020 and that the Service League had to temporarily stop taking donations because they ran out of storage space.
The nonprofit raised $87,000 in 2019 at their last sale and gave away $55,000 in grants and scholarships, she said. Money raised this year will likely reach about $60,000.
Setting up the sale did not take very long this year — about three days — because clothing had already been tagged and ready to go since 2019, she said. Generally the preparations take about three months.
Those shopping at the weekend sale could find just about any type of clothing item. A pair of flamingo print jeans and bright orange capris had yet to find a home late Saturday morning, but boots were nearly cleared out.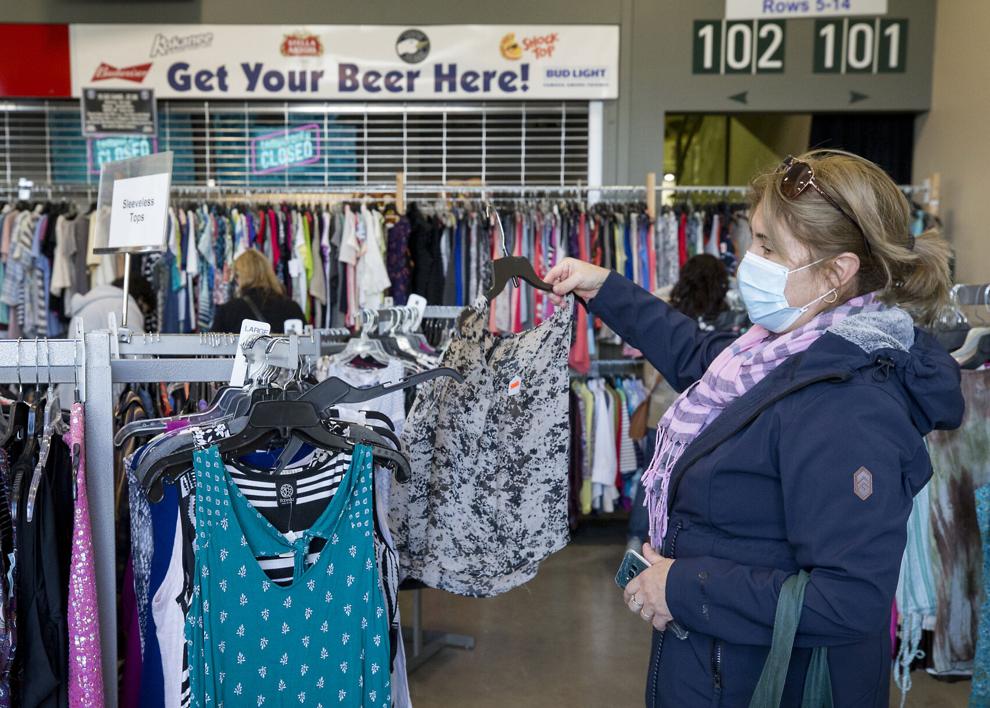 East Wenatchee resident Stephanie Wigington, while carrying two bags of clothes in her hands, said this is her third year of visiting the fundraiser.
There is an overwhelming amount of clothes to pick from, she said. "This is the first time I've made it before it's mostly cleaned out."
Wigington said she felt good about buying clothing from the Service League because she knows money is going to a local cause.
A line of shoppers waiting to check out started backing up onto the sale floor not long before noon.
The clothes here are well organized and there are a variety of styles to choose from, said East Wenatchee resident Sherri Burris while waiting in line.
"Normally I wouldn't run out to the store and buy this but it's kind of fun," said Burris while holding a fur vest.
Cori Bautista, Service League marketing chairperson, said the need to support the community is greater than ever now.
The atmosphere here has been happy and exciting, "people are glad we're back," she said.