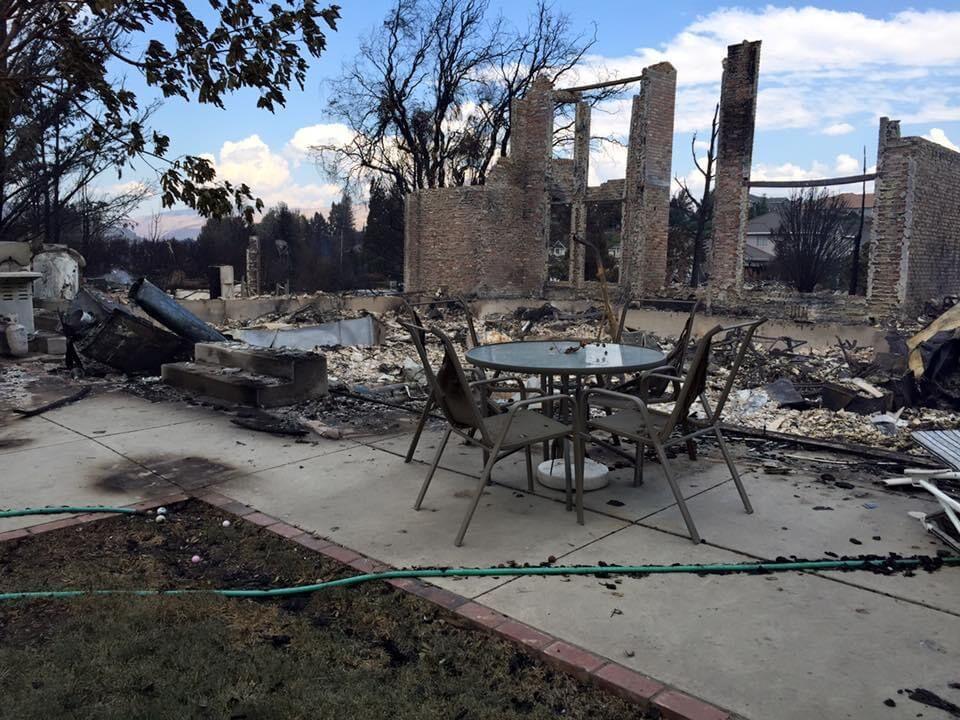 WENATCHEE — A wedding dress, hard drives, childhood stuffed animals, dad's clarinet, family photos and grandma's costume jewelry.
These are all things Kristin Ferrera wishes she had thought to take with her when she evacuated her home during the 2015 Sleepy Hollow Fire. The fire destroyed 28 homes, including one of two buildings on Ferrera's property.
"When you're in that state of mind, you're not necessarily thinking as clearly as you would like," she said.
Ferrera, who became a Chelan County Superior Court judge in 2018, decided to post about what she wished she had known during the Sleepy Hollow Fire when she saw the potential destruction posed by the Red Apple Fire.
Ferrera was visiting family in Cle Elum on the way back from SeaTac when she got a call from her house sitter about the fire. With about an hour between their location and home, there wasn't enough time for Ferrera and her husband to make it home to gather their belongings. Instead, she tried to tell the housesitter what to grab, including the family's three pets.
The house sitter wasn't able to get the animals out, but Ferrera's husband eventually got the family cat and one dog out. Ferrera's other dog, which she said was usually calm and sweet, turned into a snarling mess before being chased down to the river.
"Your pets will not necessarily behave like themselves if they are in the middle of a fire zone," Ferrera said in a Facebook post. "Get the animals out as early as possible if you are under evacuation and make sure you always have leashes and carriers because they may not go willingly if they are stressed."
Cashmere paralegal Debbie Fagerland also learned this lesson the hard way. Her family lost a family cat when their home burned down in the Sleepy Hollow Fire after repeated attempts to get the cat to leave with them.
Fagerland and her family had moved to Wenatchee from Western Washington just 10 months before the fire for her husband's job. As someone from the west side of the state, she said wildfires weren't on their radar. She remembers Googling what the different evacuation levels meant.
"Basically it was a slow-moving fire for us until it wasn't, and we had about 15 minutes to get out," she said. "When they finally said level three and it was coming down our hill, we had to rush and grab whatever we could."
She ended up packing seven pairs of underwear, a swimsuit and a pair of capris, thinking the house would just suffer smoke damage. Her son, in contrast, ditched his trumpet, filled up the case with video games and grabbed an airsoft gun he'd just received as a birthday present.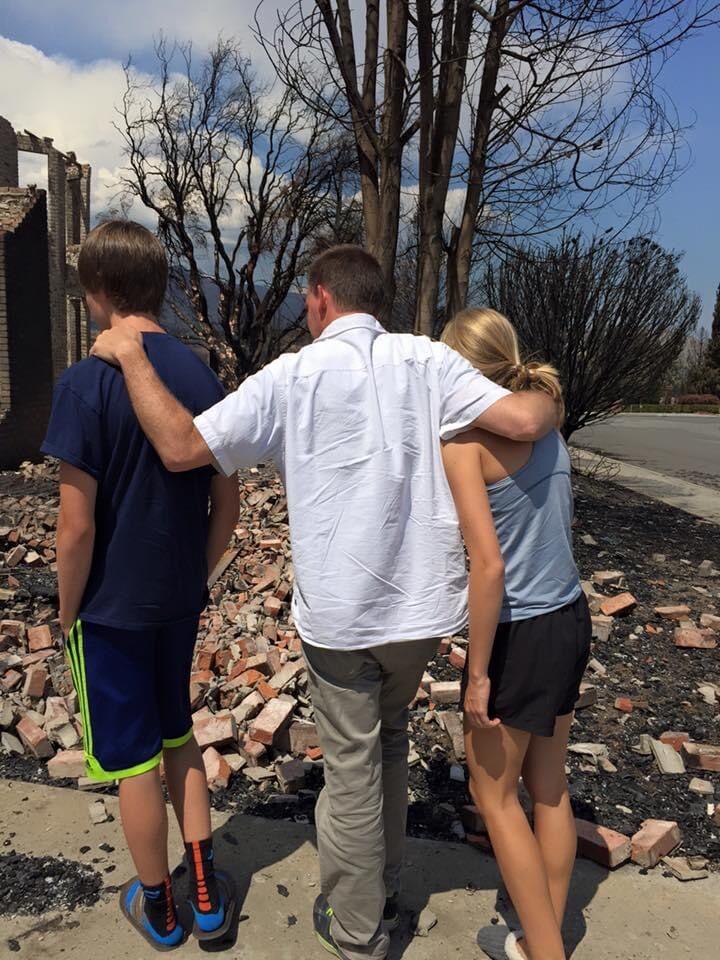 "Everybody has their priority," Fagerland said. She suggested making a list in advance of the items that are important and keeping it in a central location along with a box of extra keys, chargers, prescriptions and documents.
In the chaos of trying to pack and direct her three kids, Fagerland said she could barely complete a thought. She piled in one car with her kids while her husband stayed behind a little longer.
"I just needed to get us safe out of the smoke," she said. Practical things — like bringing phone chargers, having her daughter drive her own car rather than leaving it there or gathering estate planning documents and hard drives — didn't even cross her mind, nor did grabbing sentimental items like family photos and home videos.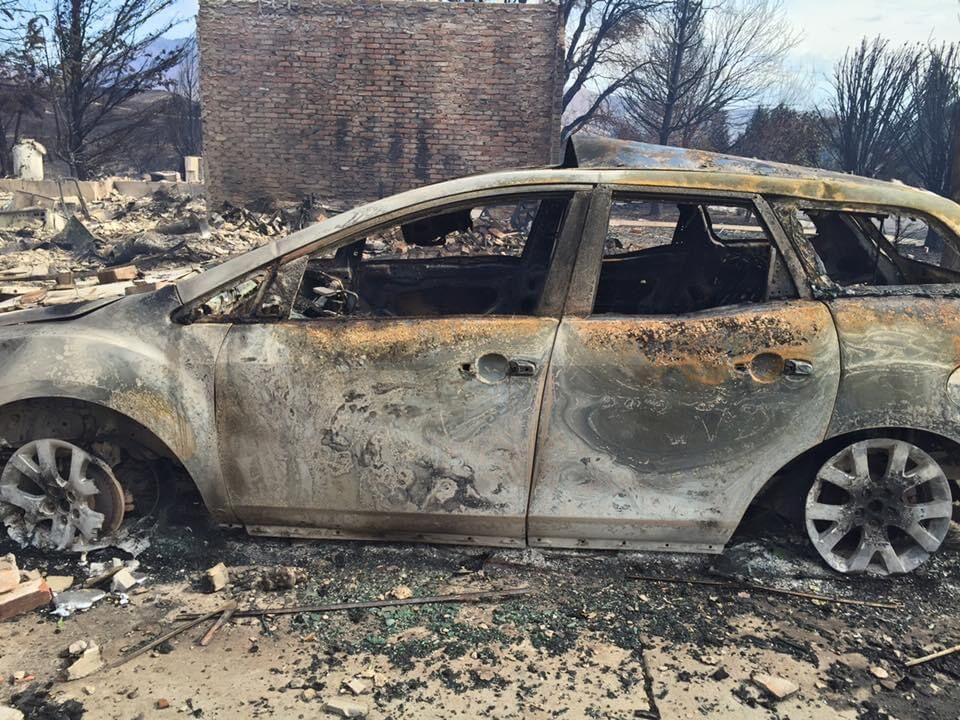 According to the state Department of Health, individuals who have been told to evacuate or who feel threatened by an encroaching fire should close all windows, vents and doors; remove lightweight curtains; and shut off gas utilities. They should also pre-load their cars with emergency supplies and notify friends and family of the evacuation and where they are going.
Fagerland also stressed the importance of getting insurance. Fagerland did not have renter's insurance when her home burned down.
"It was a true reset," she said, expressing gratitude for members and businesses in the community who donated items and money to help the family get back on their feet. "It's very humbling and we're just so grateful."
Fagerland and Ferrera suggested taking videos or photos of each room for insurance claims.
"When you do lose that much, you have to go through line by line for insurance purposes — and inevitably things get forgotten,'' Ferrera said.
Both women said their experiences during the 2015 fire taught them the importance of being prepared and staying prepared to evacuate.
"Fire moves fast and is very unpredictable," Ferrera said. "You may think you are in the clear and then the wind will shift and it will be out of control and could head your way."
Looking back, Fagerland said one of her main takeaways is that "It's all stuff."
"Take care of the humans and the pets in your life and the important things," she said. "The rest you just have to let it go. You will rebuild and you will rebuild beyond what you ever thought. It's not the end of the world."