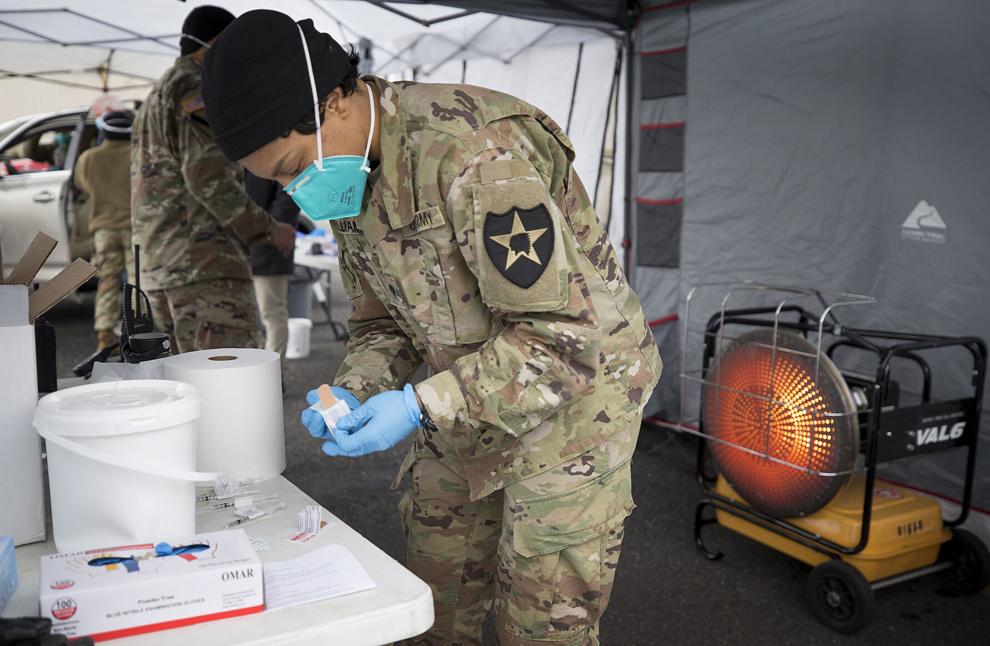 WENATCHEE — Another 400 COVID-19 vaccination appointments at the Wenatchee mass vaccination site have been reserved this week for Spanish speakers and people with technology or literacy issues.
Last week, about 300 appointments were set aside on Thursday and Friday for the same reason, continuing the health district's plan of making access to the vaccine more equitable, according to Alma Castillo, Hispanic community liaison and outreach coordinator at the Chelan-Douglas Health District.
Spanish speakers and individuals encountering barriers to registering who also qualify for the vaccine under Phase 1B are encouraged to schedule one of these reserved appointments, Castillo said. Around 100 appointments are available each day this week up through Friday and take place at The Town Toyota Center.
Individuals can call CAFÉ's COVID-19 vaccine hotline at (509) 715-3108 to get bilingual assistance scheduling a vaccine appointment.
The Chelan-Douglas Health District also has two numbers set up to schedule vaccination appointments if you need assistance in Spanish or are having technological issues:
(509) 886-6487
(509) 886-6458
The health district's phone numbers go directly to members of its agency and will only be handling first dose appointments, Castillo said. As long as supply lasts, the state Department of Health will reserve some appointments each week going forward, she said.