From the archives of The Wenatchee World
115 years ago — 1906
A new organization has been formed by local women for the purpose of beautifying the Wenatchee area with flowers, ornamental shrubbery and trees. The group has not officially been named yet.
Five samples of sand from around the Wenatchee area have been sent to the Everett Chamber of Commerce who will in turn submit them to a glass manufacturer who is considering locating here.
Wenatchee residents have donated over $1,000 to aid victims of the San Francisco earthquake.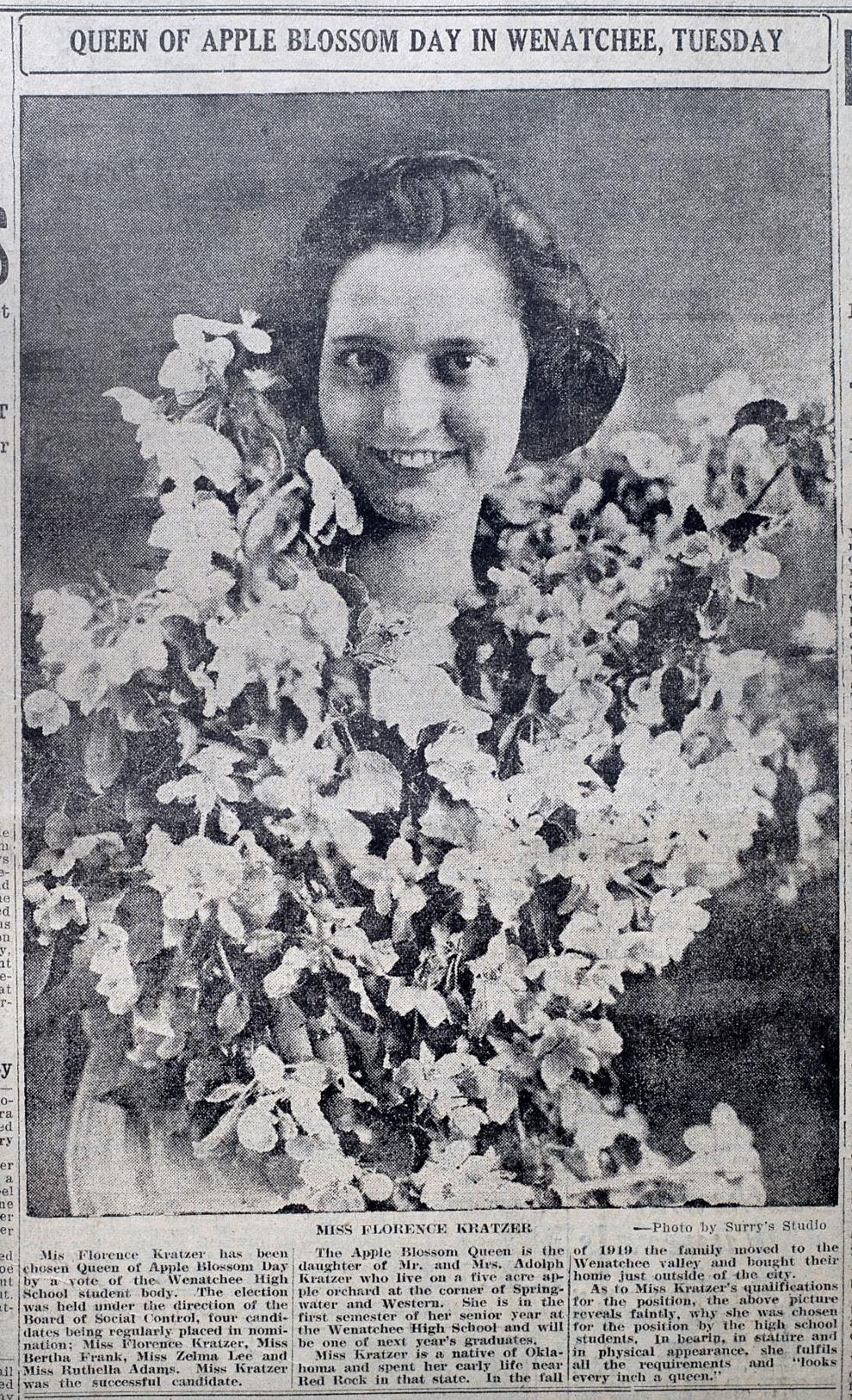 Trustees of the Wenatchee Valley Fruit Growers Association met last Saturday to finalize details and bylaws of the new organization.
J.M. Payne of Spokane traveled through Wenatchee today on his way to the Entiat Valley where he has purchased a ranch.
E. Riste was elected superintendent of Wenatchee schools for the coming year during a meeting of the school board last week.
S.S. Bailey, a Seattle businessman with real estate interests in Cashmere, spent Sunday in Wenatchee.
Baseball season opened in Wenatchee this week with a game between the local squad and Quincy. Wenatchee came out on top, 11-3.
Rev. T.A. Hilton left for Seattle to attend a convocation.
Frank Palmer is in charge of the new Ellis-Forde store in Cashmere.
Farmers Telephone Co. had 30 new phone installations during the last month. Supplies are arriving for the new switchboard which is scheduled to be in operation by June. Two day operators will be hired at that time.
The steamer Chelan is back on the river today after undergoing extensive repairs. The Pringle, however, broke her shaft Saturday and will be out of commission until a new one can be obtained.
C.H. Graves is the president of the newly formed Christian Endeavor Society.
65 years ago — 1956
Guiding Star Encampment No. 57 and Guiding Star Encampment Auxiliary, Independent Order of Odd Fellows, were hosts to Big Bend Encampment No. 85 and Centennial Encampment No. 87 at a potluck dinner which preceded installation of officers at the Entiat IOOF Hall. Byron De Hart is chief patriarch of Encampment No. 57 and Mrs. H.F. Wohlers is chief matriarch of the auxiliary.
Mrs. Bruce Mullen is the newly installed president of the ladies auxiliary to Lyle B. Cain Post No. 902, Veterans of Foreign Wars.
Mrs. H.C. Stone will head the Good Sports Club of Wenatchee for the coming year.
Wenatchee Valley youths will attend the model YMCA State Youth Legislature this weekend in Olympia. They are Karen Copple, Darlene Wentz, Anne Culpepper, Jewell Brumbaugh, Kent Shoemaker, Gordon Pobst, Judy Plughoff, Pat Quinn, Lola Hinde, Ron LaFreniere, Bill Doell, Bill Sherrard and Gordon Lewis.
Sale of the J.M. Smucker Co. fruit processing plant to the George F. Miller Fruit Co. of Wenatchee was completed Monday. The plant on North Wenatchee Avenue has three large commercial buildings and several smaller buildings on a tract of about four and a half acres. Its 120-foot smokestack is a north Wenatchee landmark. Miller said he plans to secure another fruit processing tenant for the facility.
The Washington State Apple Blossom Festival children's and grand parades will be telecast this year on channel 2, Wenatchee's own live television system, through Consolidated TV Cable Corp.
40 years ago — 1981
The Wenatchee Swim & Tennis Club has a new teaching tennis pro. He is Mike "Mitch" Michkiosky, who was formerly at the Tumwater Valley Racquet Club near Olympia.
Naomi Wood has been appointed to head the Wenatchee Housing Authority's board of directors.
Anne Etzkorn will open the Travel Tree travel agency May 1. The business will be located at 112 N. Mission. Nancy Ginther, formerly with Global Travel for six years, will manage the firm.
Mildred Naughten of Leavenworth has purchased the Ithaca Used Book Store there from Mr. and Mrs. Peter Vogel of Wenatchee. Naughten was executive director of Camp Fire for 30 years.
Robert W. Gomulkiewicz, a Pacific Lutheran University junior from Wenatchee, has been hired as a student intern by U.S. Sen. Slade Gordon.
Mike Snyder has been elected president of the Eastmont High School student body for the 1981-82 year. Other officers are Lisa Baum, vice president; Jill Boon, secretary; and Jane Gale, treasurer.
Brian Dorsey and Mark Wentzel, both students at Wenatchee High School, took top awards at recent Washington State Secondary Vocational Industrial Clubs of America competition in Yakima.
Mother Nature smiled as did thousands of spectators lining the route of the 62nd Washington State Apple Blossom Festival grand parade Saturday. Decorations of pink and red highlighted the Apple Blossom float, "A Delicious Affair," carrying Queen Trina Damish and her nine princesses.
Leavenworth Masons will celebrate the 75th anniversary of Zarthan Lodge Saturday. A program will be held at Osborne Elementary School auditorium.
Les Schwab Tire Center, 301 Grant Road in East Wenatchee, began construction on a 3,000-square foot addition to its facility. The building will hold a new tire warehouse and shop.