WENATCHEE — The Pacific Northwest's pear growers expect a bigger harvest than last year, though this year's crop is still expected to be smaller than the five-year average.
According to forecasts released Aug. 26 by Pear Bureau Northwest, this year's harvest is expected to yield about 16.1 million standard box equivalents of pears between Washington and Oregon. This represents a 5% increase from last year's 15.3 million boxes, though it is still 4% lower than the five-year average of 16.8 million boxes.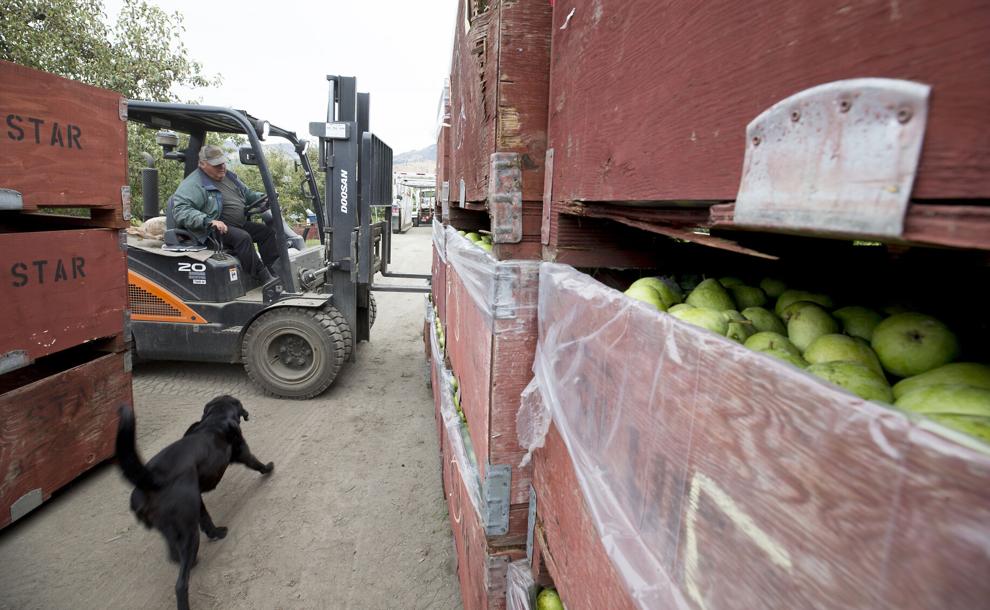 These numbers are the combined production of the Northwest's winter pears as well as the summer and fall pears. According to the PBNW, Washington and Oregon are expected to produce 11.4 million boxes of winter pears, which would be a 6% increase from last year and a 7% decrease from the previous five years.
While pear harvest began in late July in Oregon, Washington's pear harvest began in early August and will continue through September. This year's pear harvest is expected to be wrapped up within the next week in the Wenatchee region, with PBNW forecasting Forelle pears will be picked Sept. 27.
The decrease in production is just about across the board, with only Green Bartlett pears expected to be produced at higher levels than the five-year average. Growers anticipate a crop of 4.4 million boxes of Green Bartlett pears, which would be a 5% increase from the last five harvests and a 4% increase over last year's crop.
The bulk of the crop is expected to be Anjou pears, at 8 million boxes. This is a 6% increase in production from last year's 7.5 million boxes, though it is still 5% lower than the five-year average.
The Wenatchee district is expected to be the largest grower of Anjou pears, at 3.75 million boxes. In total, Wenatchee is forecasted to grow about 4.75 million boxes of winter pears. Additionally, the district will grow just over 2 million boxes of fall and winter pears.
The Wenatchee district includes surroundings areas from Chelan to Cashmere and Leavenworth.
Pear varieties that typically have smaller yields are forecasted to see more drastic reductions in production this year. There will be an estimated 23,000 boxes of Seckel pears, which would be a 34% decrease from the five-year average. About 121,000 boxes of Comice pears will be produced this year, which is a 32% decrease from the five-year average.
According to a Sept. 8 press release from Pear Bureau Northwest, some farmers have said this year's crop will be the highest quality they've seen in years.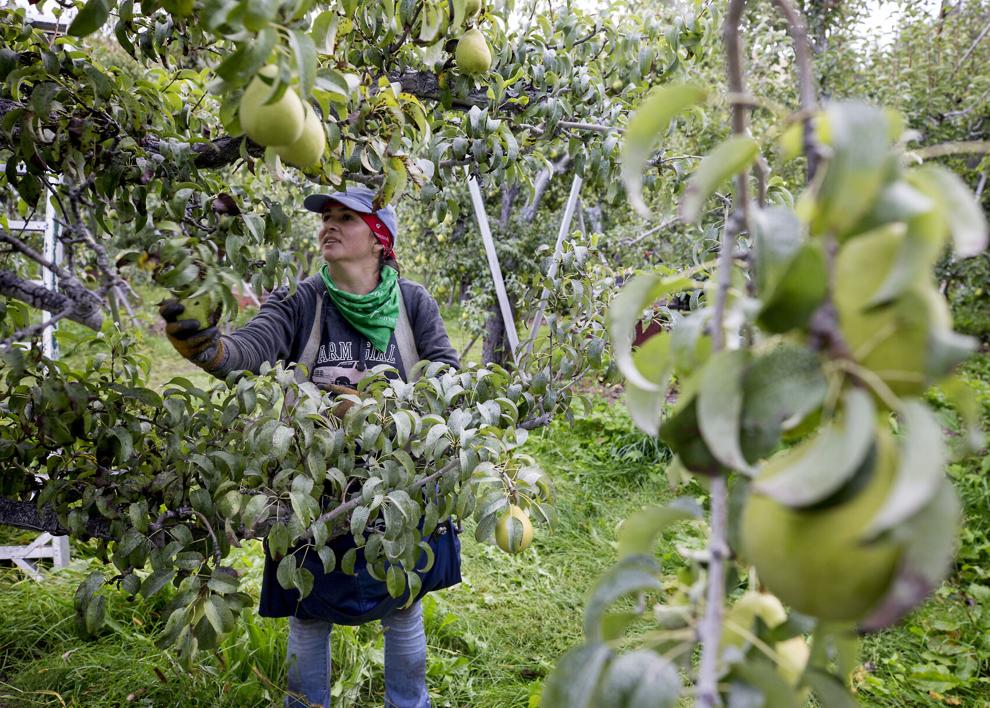 "Pear growers are reporting an excellent quality crop this season with some saying it is the best they have seen in a decade," Kevin Moffitt, the bureau's president and CEO, said in the press release. "The fruit finish for this year's pear crop is outstanding with beautiful shape and high sugars. These attributes make for remarkable eating quality leading to a high level of consumer satisfaction."
Both domestically and internationally, the PBNW has adapted how they market the Northwest's pear harvest.
Domestically, the PBNW has increased its online marketing and sales programs to increase interest. Pear bins across the country will also feature QR codes that consumers can scan which lead to videos to learn more about the crops and growers.
"Consumers continue to be very interested in knowing where their food comes from," Moffit said. "These videos bring them right into the beautiful orchards of the Pacific Northwest to meet the growers who take such great care to bring fresh USA Pears to the marketplace."
The pivot toward digital will also apply to international marketing. The PNBW shifted to digital marking last season, and the shift is expected to continue.
"PBNW will have a good promotional presence in 20 export markets, with more promotional focus and priority to the close-proximity export markets — Mexico, Canada and the Central America region — which have been the leading export markets for the industry," said Jeff Correa, director of export promotions for PBNW.