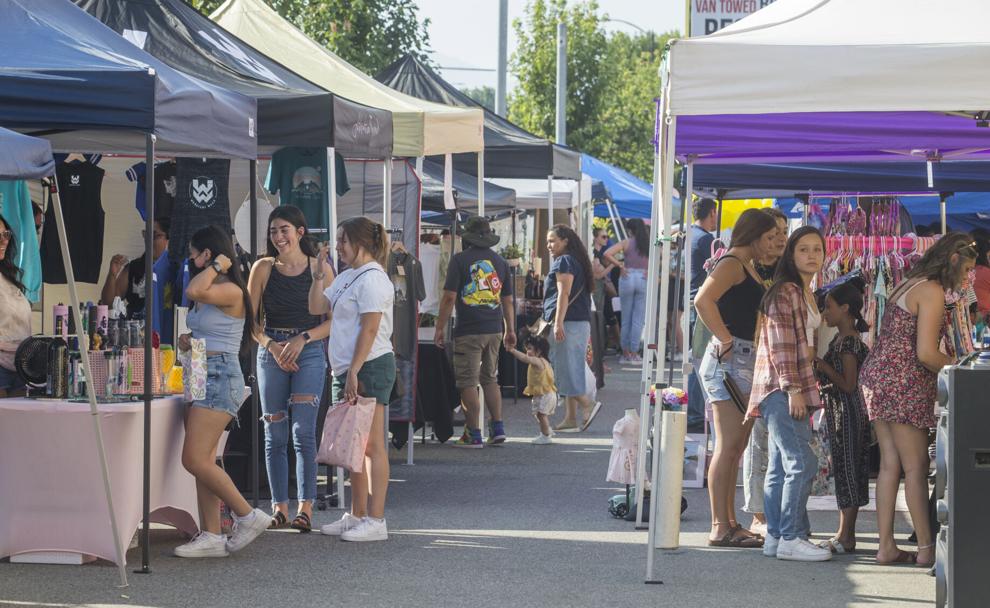 WENATCHEE — Thirty-two female-owned businesses piled into the parking lot of a South Wenatchee supermarket this weekend, celebrating female empowerment and entrepreneurship.
She Se Puede, a Central Washington movement that supports female owned businesses through pop-up events, held a two-day event in La Mexicana Super Market's parking lot on Saturday and Sunday.
The group's name is a play on a popular Spanish saying "Sí se puede," or "Yes, you can." But She Se Puede co-organizer Lydia Pearson said although the event's name is in Spanish, it's open to women from all walks of life.
"We're basically just telling all the women that they can do whatever they want, especially with these small businesses," she said. "That was our goal, to be able to create something where they can come out and put themselves out there outside of social media."
The group decided to include Frida Kahlo, a Mexican painter and icon, in their logo because of the female empowerment she represents.
"Frida Kahlo was a boss babe," She Se Puede co-organizer Baneza Uvalle said. "When Frida Kahlo started painting, it was mostly male dominated. But she did it. I feel like that's kind of what we're trying to say: 'you guys can do it too as females.'"
Although the event is only on its third pop-up, the organizers have big plans for it, including expanding across the state and incorporating entertainment options and a beer garden. She Se Puede will hold its next pop-up in Quincy next weekend and has been invited to participate in the Grant County Fair. Its past pop-ups have been in Quincy and Moses Lake.
For the organizers, She Se Puede is much more than just a pop-up; it's a movement.
"It's empowering," Uvalle said. "We're not just at home, we're out here doing stuff."
Judith Cisneros, owner of Quincy-based Jojo's Macaroons, has participated in all three of She Se Puede's pop-up events. She started her business in February 2020 and said it's been inspiring to be surrounded by other female business owners.
"It's kind of like a scary experience, you know, starting out and so it was really nice to be around women like myself that have families and that started slow," Cisneros said. "We all work together to be able to provide support for each other."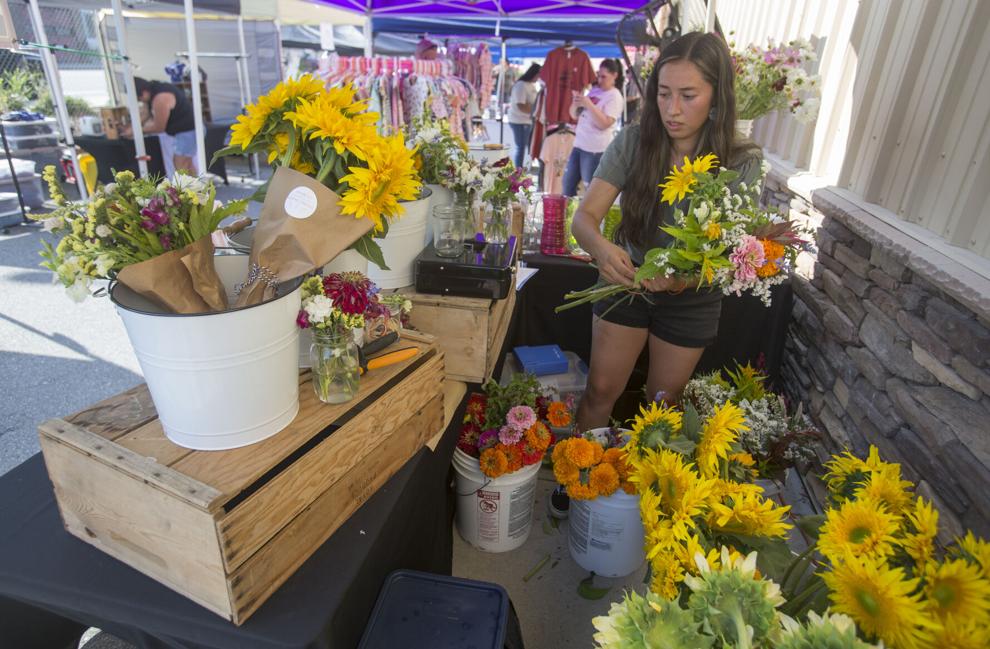 Jordanne Barros and three others recently started Wenatchee-based Sage and Sunlight Design Studios. This weekend's She Se Puede was their first pop-up. Barros said her hope for the event was that it would bring attention to local businesses as well as the She Se Puede movement.
"Women can do it," she said.
Mary Big Bull-Lewis is a Wenatchi tribal member and the owner of Wenatchi Wear, whose products emphasize sharing local Native American history. She said she was enthusiastic to be a part of an event that focuses on women-owned businesses.
"It's something that the valley lacks: a diverse community center and events," Big Bull-Lewis said. "I just thought it was really cool because we're looking to partner with like-minded organizations that highlight women in business and also Latino, Indigenous and BIPOC (Black, Indigenous, people of color)."
It's that representation that motivated Cashmere resident Diana Sanchez to attend the event with her daughter.
"I think it's huge to see the presentation in small businesses. Women in general, but especially when it comes to Latina women, you just don't see a lot of representation," she said. "It's important for me that my daughters see these women out here doing their thing and having business and being successful."
Sanchez's daughter, 14-year old Alinah Marron, hopes to have her own business one day.
"I find it really cool and empowering to see women start up their own businesses," she said.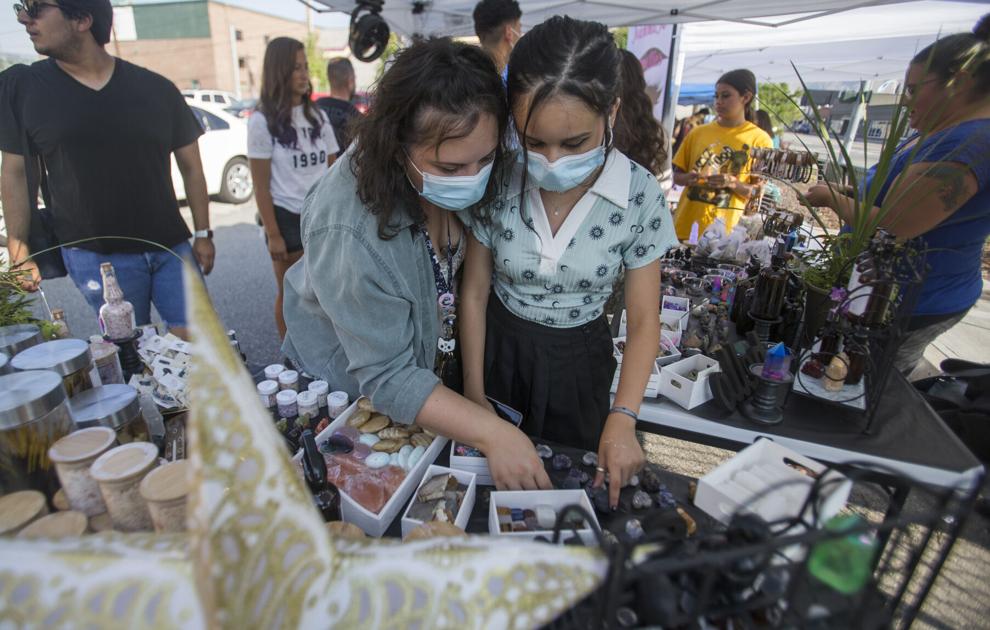 For Wenatchee resident Julianna Santacruz, the event was a great way to buy local.
"Everything looks pretty cool," she said. "I think this is a good idea to get the word out there about your business."