WENATCHEE — The Port of Chelan County is planning to buy Lineage Logistics' south campus in downtown Wenatchee for $4.5 million.
The Port would then divide up the properties and sell the pieces back to the private market, Executive Director Jim Kuntz said Friday.
"We actually believe the Port taking this on is going to allow the private development community to take on the south parcels in smaller increments," Kuntz said. "Our goal here is to help the private sector here to obtain these buildings."
Lineage, a food transportation and storage company, put 12 of its Wenatchee buildings up for sale earlier this year with an asking price of $13.6 million. The buildings are split into two campuses.
The southern campus is the only one the Port intends to buy. It's 125,000 square feet across several buildings at the corner of Orondo Avenue and Columbia Street.
The northern campus, which is at the corner of Worthen and Fifth streets, is not part of the deal.
Port of Chelan commissioners will vote at their meeting Tuesday whether to enter into a purchase-and-sale agreement with Lineage. If the purchase is approved, the Port will spend the next two months doing due diligence on any environmental issues at the property.
Lineage is looking to close the sale by the end of the year, Kuntz said.
The Port decided to get involved with the property out of concern the buildings could sit vacant for years instead of contributing to economic development, Executive Director Jim Kuntz said.
"In a market the size of Wenatchee, that's our concern," he said. "These properties could just be sitting for years and years. It's already sat for a year with, what we understand, is not a lot of active interest."
If the sale is completed, the Port will work with the city of Wenatchee to devise a "masterplan" for the campus, Kuntz said.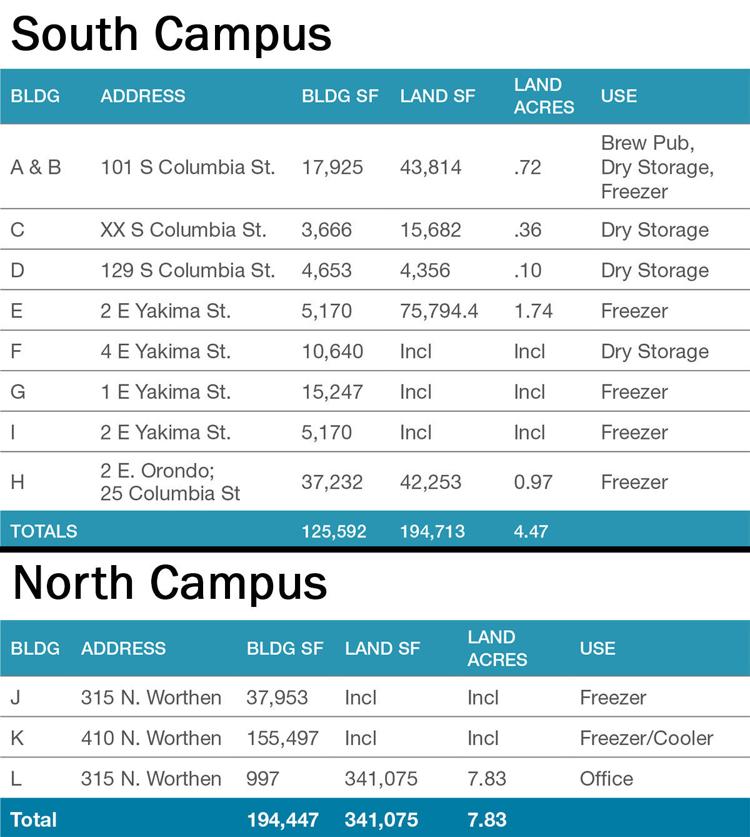 Most of the buildings would then be sold to private developers, but the Port may decide to keep a portion of the space to build an incubator program, Kuntz said.
"The Port may consider retaining a building or two to put together a business incubator program in the downtown Wenatchee core to help small businesses find reasonably priced production space," Kuntz said.