WENATCHEE — More than 22,000 NCW residents have been vaccinated in the first two weeks since The Town Toyota Center was transformed into a massive vaccination site.
But for many, scheduling an appointment has been a confusing and frustrating process. Confluence Health received thousands of phone calls last week, and The Wenatchee World got a couple hundred questions.
The World sat down with Luke Davies, the new health administrator for the Chelan-Douglas Health District, and Alma Chacón, cofounder of nonprofit CAFÉ to talk about the first week of vaccine rollout and its future.
Wenatchee World: What are your top priorities as health administrator right now?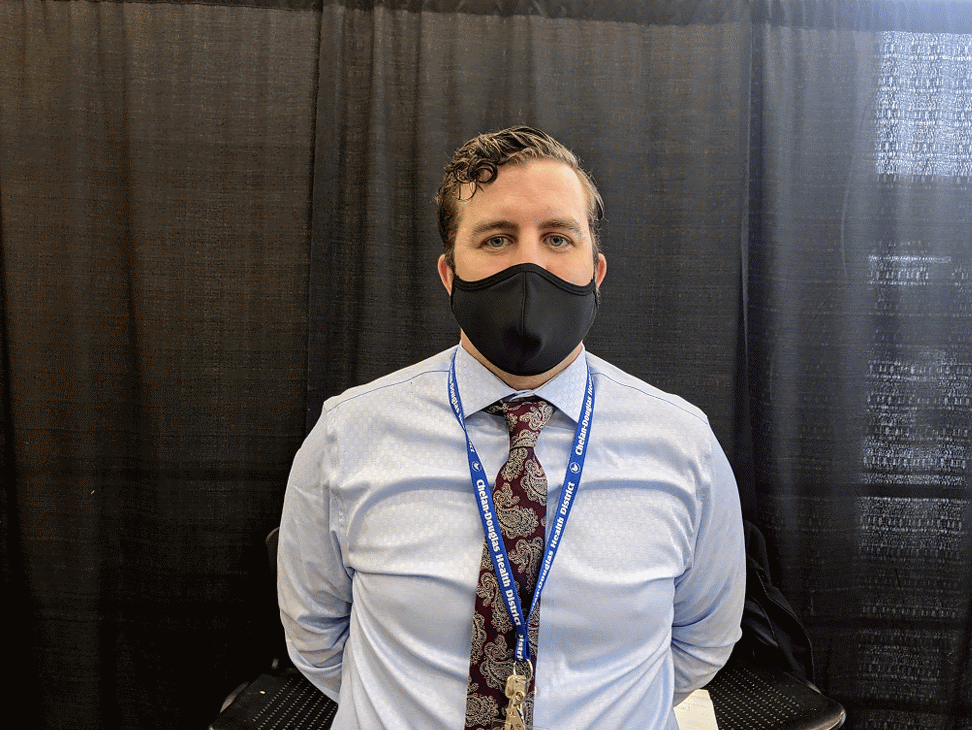 Luke Davies: The top priority right now for every health administrator across the country is getting control of COVID-19, and making sure that we are able to bring our communities into a healthy environment where we can get back to normal. This virus has changed the entire landscape of how things work and so we're trying to get back to a sense of normality.
WW: And beyond COVID, what is the broad job description for a health administrator?
Alma Davies: Well, the health administrator is in charge of making sure that they're carrying out the wishes of the board of health and that they're in charge of working with the laws and the requirements that a health district has. Everything from doing environmental health to personal care services and to also build the foundation of health for the entire area.
WW: How do you feel the first week of vaccine rollout at The Town Toyota Center went?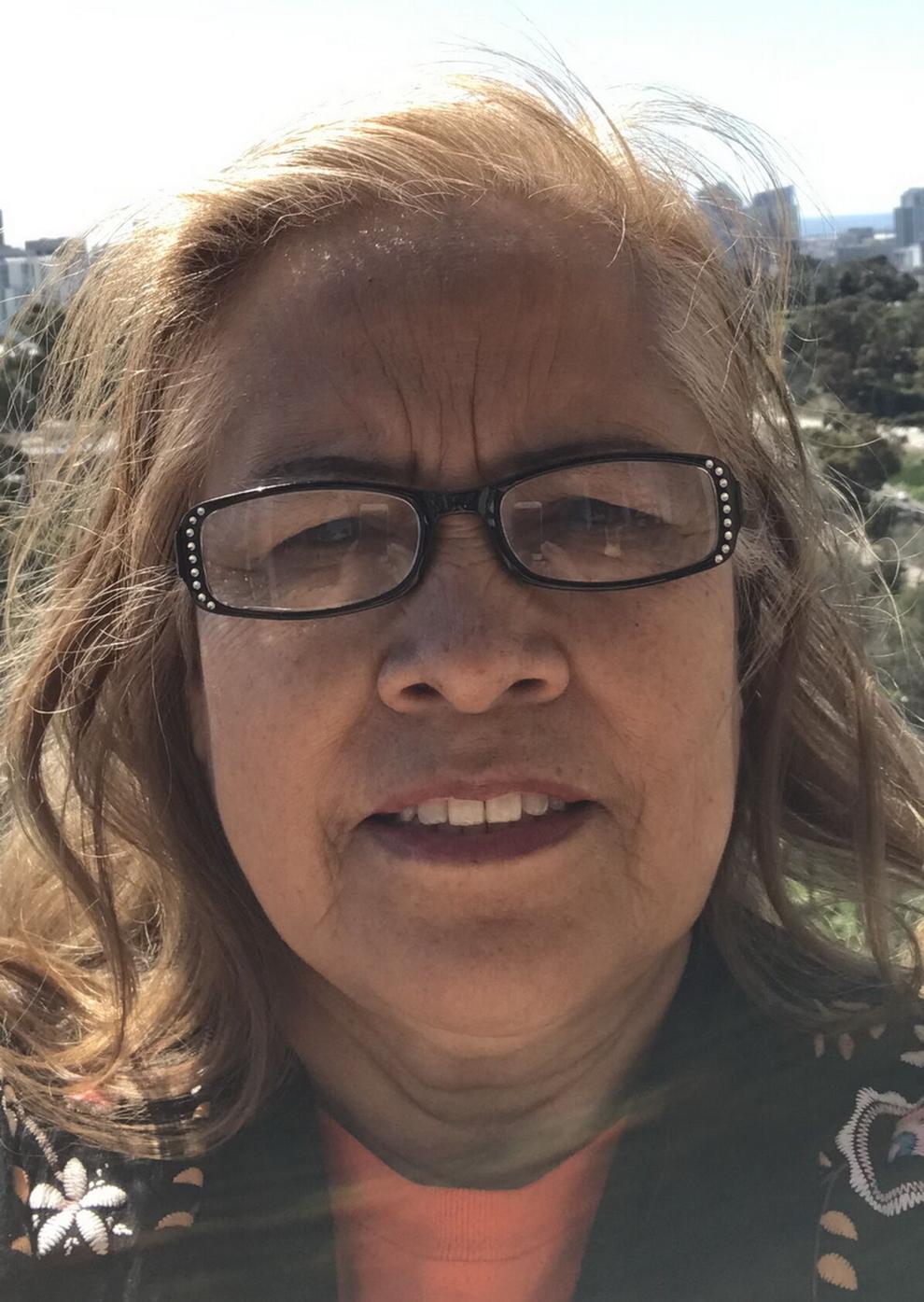 Chacón: From my perspective, I know that it's been difficult for everyone to get access. I think just on my part, fortunately, both my husband and I have an appointment for tomorrow morning which I'm pretty excited about. So, I could say that's a good rollout. But I know there are challenges, and it will just be nice to know when we can actually have a good, steady supply so that we can start letting our community know when it's available for them. But I do know that people are making appointments at this point.
Davies: And to just follow up on that, the biggest constraint we have here is we just don't have sufficient doses at this time. We're going to make sure that we get everybody vaccinated, and we're going to make sure that it's available. But it's just a really slow rollout. When you have a situation where vaccines is such a limited and desirable thing, it makes the logistics around it very difficult to do smoothly. And [the first week], we really focused on making sure we built a sustainable mass vaccination system and that we also supported our partners in making sure that not only is it accessible through that large area, but our partners have access to different community health centers. If they're comfortable getting it from their primary care provider, we're ready to do that. We're just waiting on more doses.
WW: Is the health district interested in partnering with local community organizations like CAFÉ in order to vaccinate more people?
Davies: Yes, a big part of our strategy really hinges on making sure that all our community partners have access to those vaccines. I have been working tirelessly on the phone with the Department of Health communicating our needs to them. And they've been responding. This last week we had probably a thousand or 1,200 come into our community partners. Many of those being second doses but a few got first doses. They've been able to utilize that to prioritize different groups. We're also trying to figure out different strategies. This is going to take many months to do. So we're taking kind of a long approach, but we're also trying to make sure that we've prioritized people as quickly as possible. And as we scale up, we're not leaving people behind.
WW: Certain communities, like the Latino community, may encounter cultural or technological issues scheduling an appointment. Do you have any suggestions of ways the process can be more approachable?
Chacón: One of the ways that we can address that is to get in touch with the local Spanish radio stations to make sure that they have the up-to-date information, so they can publicize it to the community. Also, we have groups in our valley that are working to get the word out to people. Either via phone calling or people know where to go if they have questions, so they'll come to our office and ask what we know. Then, a lot of it gets out by word of mouth once people know. The challenge is that we're getting new information every week, so it'll be hard to give a constant piece of 'where to go and when to get it.' But for now, one of our jobs is to let people know that they need to be preparing to say, 'yes, I'm ready to get the vaccine.' Because in our communities, there is some distrust, or there are myths, and they don't have the facts. It's letting our community that yes, it's important to get the vaccine. So, we are promoting, "Si a la vacuna," or "Yes to the vaccine."
Davies: For the most part, we expect something called 'vaccine hesitancy.' It is something that is very real when [working] with different populations. It's a very understandable thing. [The vaccine] is a new thing. It's hard to understand, but the science behind it is very sound. So far, everything that's happened has shown that it's pretty safe. The more that we can promote in English and Spanish to our community to help protect people, the more important. The work that our partners do in the community is really important, and we support that.
Chacón: One of the other things that we've talked about in some of our groups is the possibility of mobile clinics. Like the parking lot at CAFÉ, or the parking lot at the college, just taking the mobile clinic to where the people are. That would be another strategy to consider.
Davies: Yeah, we're working on a mobile taskforce. We're working with a group of people from Columbia Valley Community Health and from Lake Chelan Hospital because they do have that capability. And we're trying to figure out what makes the most sense in terms of a long-term strategy.
WW: Some in the Latino community distrust or don't feel safe around people in uniform. Is the mass vaccination site at The Town Toyota Center safe?
Chacón: Throughout history, there has been a distrust in people in uniforms, especially for people of color, not just Latinx. Many communities of color are fearful of the police so that transfers to the National Guard because they're people in uniforms. So, there has been a distrust, and there's been an overrepresentation of people of color in prisons, and unjustly so. There's reason for that fear. So it becomes extremely important for us to find ways to mitigate that so that people will come and know that they're to help. Not there to arrest them, not there to question them, not there to ask me for these documents and be fearful about what they'll do with my documents. So there is that fear, there is that mistrust, and there is that 'I'm not going to go there.' It really becomes important that we find strategies to make it inviting for them, to make it safe so that they can actually come and get vaccinated because it's not only good for them, but it's good for their families and the whole community. And if we don't reach that section, then we are going to continue to stay on a plateau and not improve the situation of COVID for our community. We do need to address that. It's going to take a lot of communication, reassurance to our community that they are here to help.
Davies: The National Guard was a choice by Governor Inslee to mobilize very quickly these four different, mass vaccination sites. That is also one of the reasons why our overall strategy is to give people options. We want them to be able to go to a place where they can get help. And so we're working really closely with the Department of Health to make sure that if someone does have fear of going to the National Guard that they can go to a place like Confluence Health, they can go to a place like Cascade Medical, or see their doctor. Columbia Valley Community Health sees a lot of the Latino community. So, I'm working really hard to make sure that we have enough doses going to those places so that they can alleviate some of that fear. Now, The Town Toyota Center is safe. The National Guard has a very specific mission. All they're supposed to be doing is putting shots in arms. They're not doing any type of regulation, any type of enforcement. All they're doing is acting like medics. And so, there may come a time in the next couple of weeks where we try to really focus and open it just primarily to the Latinx population. We want to allay some of those fears but that's still in the works. We still have a lot of logistics to work out, and a lot engagement with the community to see what will make them feel comfortable.