NCW — By the end of the week, many candidates found themselves facing competition for the coming election.
Filing ran from Monday through Friday. Candidates have until the end of the business day Monday to withdraw.
A recent switch to voting districts is changing the makeup of the Wenatchee City Council.
For example, Councilman Mike Poirier agreed last year to represent District 4, but he lives in District 2, which is not up for election this year. His only option this year was to run for the at-large District A, which he chose not to do.
Travis Hornby and Melanie Wachholder both filed for District 4 on the council.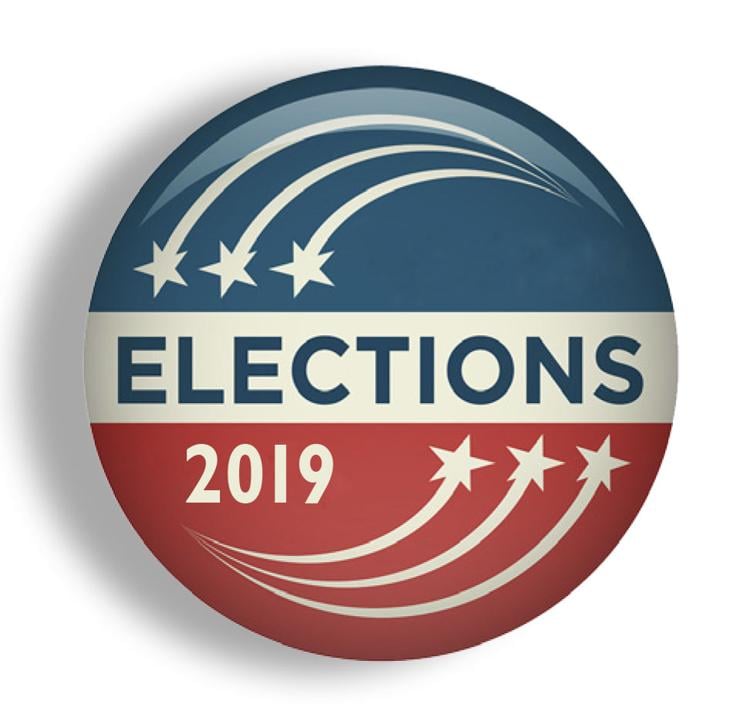 Bob Goedde entered the race against Chelan Mayor Mike Cooney, and Michael Buckingham filed to campaign against Entiat Mayor John Alt II.
State Rep. Alex Ybarra, R-Quincy, was appointed in January to replace former Rep. Matt Manweller. Ybarra must now run to keep Position 2 in the 13th Legislative District, but Ellensburg Democrat Steve Verhey will try to unseat him.
The primary is Aug. 6, and the general election is Nov. 5.
Here is a partial list of races with more than one candidate in the Wenatchee Valley and surrounding area.
Representative, District 13, Position 2: Steve Verhey, Alex Ybarra
Chelan County Fire District No. 1: Jeremy Fenno and Gordon Zimmerman (both for Commissioner 1)
City Council: Jose Cuevas and Roberto Vargas-Mata (both for District 1), Travis Hornby and Melanie Wachholder (both for District 4), Jorge Chacón, Linda Herald and Lyle Markhart (all for District A)
School Board: Laura Jaecks and Meliesa Tigard (both for Position 1), Tim Larson and Karina Vega-Villa (both for Position 2), Martin Barron and Sunny Hemphill (both for Position 3)
Mayor: Larry Bruehl, Jim Fletcher
Chelan County Fire District No. 7: William Bassett and Karyl Oules (both for Commissioner 2)
City Council: Jon Higgins and John Olson (both for Position 1), Shane Collins and Peter Jamtgaard (both for Position 4)
Mayor: Mike Cooney, Bob Goedde, Stan Morse
School Board: Andrew Baker and Kimberly Thorpe (both for District 4)
City Council: Richard Crump and Kelly Krueger (both for Position 2), Yuliya Manad, May Segle and Jackie Shelton (all for Position 5) Note: Bob Anderson withdrew his candidacy for Position 5.
Mayor: John Alt II, Michael Buckingham, Sarah Tulla-Marie Stenberg
Cascade School Board: Marco Aurilio and Judy Derpack (both for District 2)
City Council: Jason Lundgren and Lynn Watson (both for Position 1), Mia Bretz and Zeke Reister (both for Position 7) Note: Zeke Reister was previously running for Position 2.
Mayor: Scott Bradshaw, Carl Florea
Malaga Water District: Herb Gardner and Thomas McDonald (Commissioner 1), Mina Gomez and Dan McDonald (both for Commissioner 4)
Parks and Recreation District: Randall Reed and Kurt Sixel (both for Commissioner 4)
School Board: Stellan Guy Giffin and Patrick Wayne Machus (both for District 3)
Water District: Lauri Malmquist, Ronald Pflugrath and Shane Sandberg (all for Commissioner 3)
City Council: Christine Johnson and Marl Kane (Position 6)
Douglas County Fire District No. 2: Bob Black and Dave Fennell (both for Commissioner 3)
Douglas County Sewer District No. 1: Steve Lacy, Greg Peterson (both for Commissioner 2)
Eastmont School Board: Sasha Sleiman and Cindy Wright (both for District 1), Nathan Medeiros and Whitney Smith (both for District 2), Lyle McClune, Peter Smith and Meaghan Vibbert (all for District 5)
Mayor: Jerrilea Crawford, Tim Detering
Water District: Terry Barnes and Jeff Johnson (both for Commissioner 3)
Mayor: Janet Conklin, Zeke Martinez, Matthew Schuh
School Board: Justin Bowen, Luke Hall and Jesse Shafer (all for District 3), Julie Caille and Dusty Wittig (both for District 4)
Douglas County Fire District No. 4: David Marden and Greg Nellist (both for Commissioner 2)
Mayor: Charles Driver, JD Greening, Loyd Smith, Jill Thompson
Town Council: Joanne Fragner and Cody Preugschat (both for Position 3)
City Council: Dylan Kling and Mike McKee (both for Position 7)
School Board: Jack Foglesong and Enrique "Harry" Hernandez (both for Position 4)