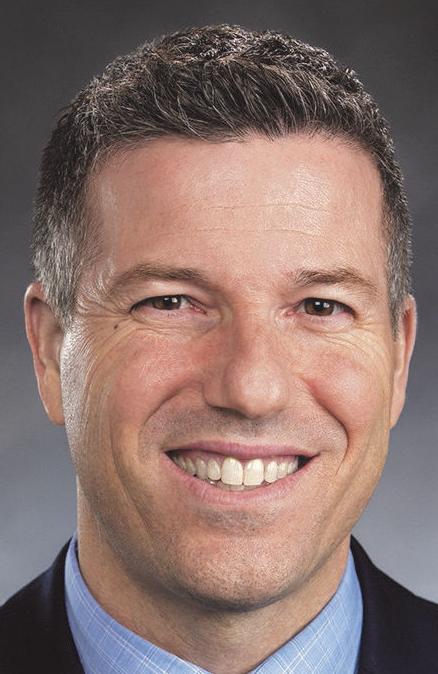 LAKE WENATCHEE — The recently approved state capital budget doesn't include funding for a Nason Ridge community forest pilot program, but the project could still become a reality.
Sen. Brad Hawkins, R-East Wenatchee, introduced a bill this past legislative session to establish a community forest pilot program under the state Department of Natural Resources. It passed the Senate but never made it to a vote on the House floor.
However, the two-year, $4.9 billion capital budget funds pilot programs for the Mount Adams and Gold Hill community forests. It requires the state Recreation and Conservation Office to help Chelan County and other stakeholders develop a management plan for Nason Ridge, which they must submit to the governor and appropriate legislative committees by Dec. 1.
"I'm disappointed with how it ended up, but it's still a success. To have the language that we have in the final approved capital budget is an incremental success and it's something we can build upon, but the funding wasn't there" for Nason Ridge, Hawkins said.
Nason Ridge is 3,714 acres of forest along Nason Creek, a Wenatchee River tributary that provides vital salmon habitat.
The property was owned by Weyerhaeuser, but instead of developing or logging, the timber company sold it to the Western Rivers Conservancy in June. Western Rivers' ownership of the property is temporary, so the goal is to find a long-term steward.
"A lot of progress was made this legislative session," said Chelan-Douglas Land Trust Executive Director Curt Soper. "Sen. Hawkins did a lot of heavy lifting, and we had great support from the Chelan County commissioners as well. I think what we have done has really teed this up for the Legislature addressing the funding for Nason Ridge next year."
The Nason Ridge project would cost an estimated $5.9 million. About $1.4 million has been raised so far: $1.1 million from a land trust campaign and $283,000 from Western Rivers. Soper said that money will remain with the land trust as the community forest management plan is developed.
"I think we need permanent community forest legislation. It wouldn't be used everywhere, but there are places where it really makes a lot of sense — and Nason Ridge is one of those," he said. "In addition to creating a community forest program in the state of Washington, like other states are, I think we also need to have funding behind it."
Hawkins said the project is important to his district, particularly Chelan County, and he hopes to get the House of Representatives on board next time.
"The district legislators and the Chelan-Douglas Land Trust were working very hard for it," he said. "We also had other stakeholders helping us (like) the Nature Conservancy, the Washington Environmental Council. We were all working together, but I think in order to secure funding next year, we need to make sure that we go into the session with a clear understanding of what we really need and ensure that we are highly coordinated when we're at the legislative table."
Chelan County Natural Resource Director Mike Kaputa said he's confident stakeholders will have a Nason Ridge management plan ready for the Dec. 1 deadline.
"We actually have a headstart on that between a forest management plan and a roads plan," he said. "We have an aquatic restoration plan as well, so we'll just be bringing all the partners together to pull all that into one document. There's supposed to be some field trips this summer, as well, to take a look at Nason Ridge and other potential community forests. ... I think what was really helpful about what Sen. Hawkins did this year was he clearly showed that there's a community priority to establish a community forest. The question is what is the best funding source for that."