Charles Hutchins made quite a difference in this valley by his tireless efforts to start and sustain Hospitality House Ministries in South Wenatchee, which continues to offer hope, counseling and housing to homeless men in what was once the Terminal Annex Hotel.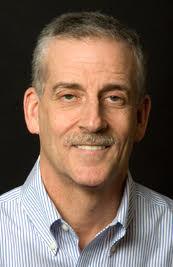 Hutchins was in hospice care in Othello and passed away from bone cancer on Aug. 8, said his sister Grace Lynch, a retired nurse and wife of the late Wenatchee Mayor Jim Lynch.
Grace was kind enough to lend me a scrapbook of stories from the pages of The Wenatchee World highlighting the challenging and sometimes chaotic history of Hospitality House. There were battles with the county, contentious neighbors, a chronic lack of funding and a decrepit old hotel that through the efforts of the community has been revamped to house men who are homeless in the valley.
The one steadying influence was the faith and resolute confidence of Hutchins, whose Christian faith led him to champion the effort to help those at the margins in our community.
Despite his health issues, Hutchins has become a beloved figure in the nursing home. Grace visited him as often as she was able.
Hutchins and his siblings grew up in the Seattle area and he was a wizard with numbers. He was the controller for a car dealership and then got into the real estate business in the Bellevue area, Grace remembered.
He was financially ruined when Boeing cut two-thirds of its employees and the Puget Sound economy went into a tailspin in 1971. Those of us who were alive at the time remember the famous billboard "Will the last person leaving Seattle turn out the lights."
Hutchins lived with the Lynches for a time before he was able to get back on his feet. He started his ministry in a tiny house in South Wenatchee and started taking in people who were down on their luck.
Police officers would drop people off at his doorstep knowing that they he would be able to help.
Hutchins was an engaging soul and he made friends with notable Wenatchee citizens like Dr. Dale Peterson, who served on the board of Hospitality House for many years. Jim Lynch, an attorney, helped Hutchins prepare for meetings with county officials over the future of Hospitality House
At one point in 1982, the county ordered Hospitality House to vacate the center because of fire hazards, a legitimate concern, but Hutchins and the board, with the help of residents who turned out to protest the move, were able to keep open the doors of the ministry.
World reporter Jeanette Marantos wrote stories that touched the hearts of many in the community, Grace noted. The public rallied and came to the aid of the Hospitality House when the power was shut off or things needed to get fixed to meet code. People brought food, clothing, washers and dryers. Volunteer electricians helped improve the wiring. It was a whole community effort in 1982.
Volunteers and residents worked side by side in those early years to keep Hospitality House operating.
In 1984, neighbors started complaining about Hospitality House based on concerns about attracting more homeless individuals. By 1985, the mission was on the financial skids again and Chelan County PUD turned off the power.
In a 1986 article, Hutchins was quoted as saying that miraculous divine assistance kept Hospitality House going despite the ongoing challenges in South Wenatchee.
Grace said she believed his personal financial tragedies deepened her brother's faith and led him to put the needs of others ahead of his own personal needs.
Community builders show up in so many different ways in the course of a community's history. I can't think of many people who would have persevered through all of the conflict and turmoil that Charles Hutchins faced year after year. It's a tribute to his perseverance and great faith.
Today, Hospitality House is holding its own financially. Thanks to the donations of roofing companies, the old roof will be torn off and a new composite roof will be installed free of charge, according to interim Executive Director Mike Shull.
When we spoke, 59 men were checked into the alcohol-free and drug-free space out of a total of 80 beds. Many of the residents have jobs and are helping Hospitality House financially, Shull said.
The community continues to support the work, as well. The search is on for a new full-time director to continue the work started by Charles Hutchins. If you want to learn more, check out hospitalityministries.org.
The Art of Community Project is devoted to fostering and celebrating creative community building in North Central Washington. See all of the stories at artofcommunityncw.com.