Reporter Reilly Kneedler and I headed to Waterville Wednesday afternoon to cover people bringing in entries the day before the NCW fair began, for Thursday's newspaper. With a tight turnaround to meet deadlines, we would need to send the images and copy to the newspaper from the fairgrounds.
We arrived just as people could start checking their smaller animals and other entries in, so I wandered down the main drag, looking into the barns as I went and came across a family checking flowers into the floral barn.
I picked an angle where the light was coming in from behind as three young sisters waited with their flowers. The expressions of Hadley Kennedy were pretty good as she protected her marigolds and I blew through over 200 frames wanting to get a good moment.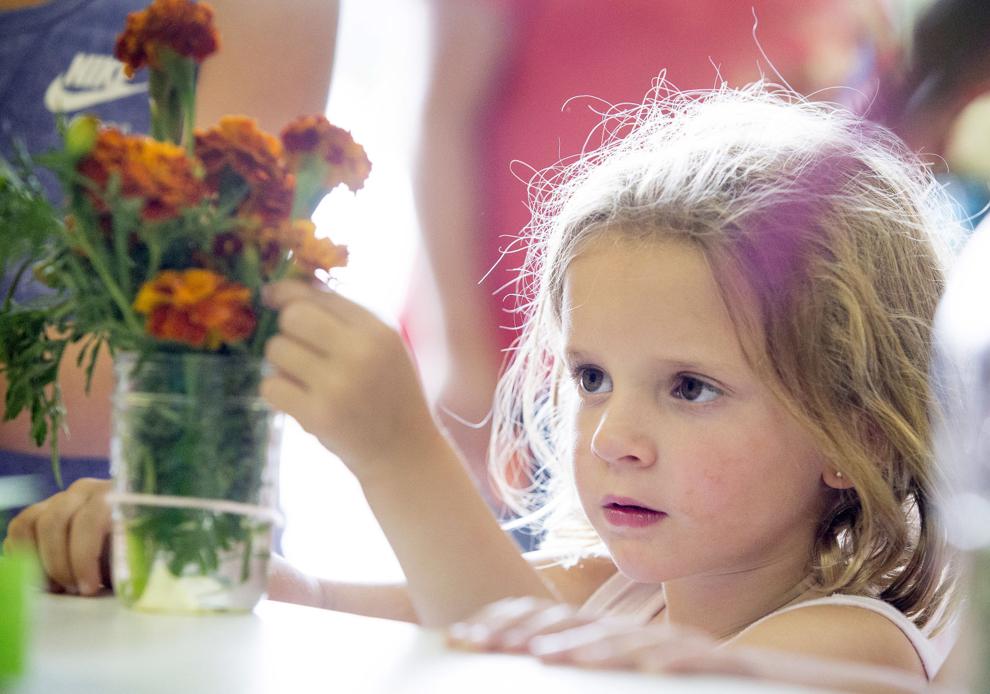 Something I wanted to focus on this year was the new poultry and rabbit barn. I walked down to see if anything was happening there. A family had just arrived and I followed Nevaeh, who was very comfortable handling her chickens as she moved them from their portable crates to the cages in the barn.
When she turned and looked at her shirt, I knew something had happened and started laying down on the shutter button as I discovered the chicken had just messed on her.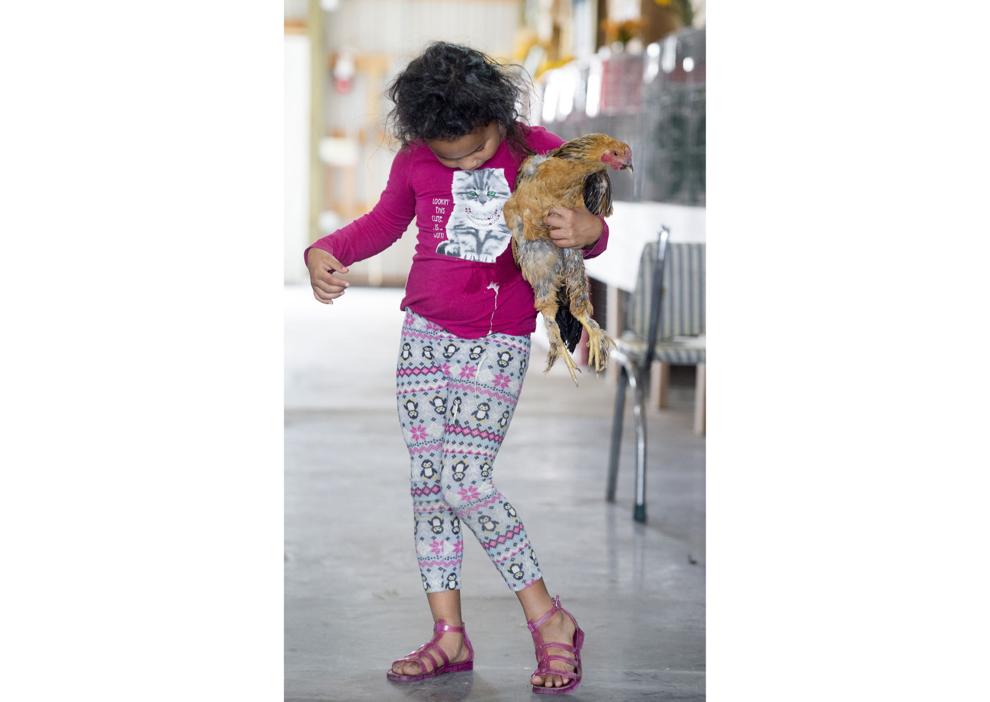 She wasn't too upset; she just kept going on with what she was doing but I thought I might have a funny image from it.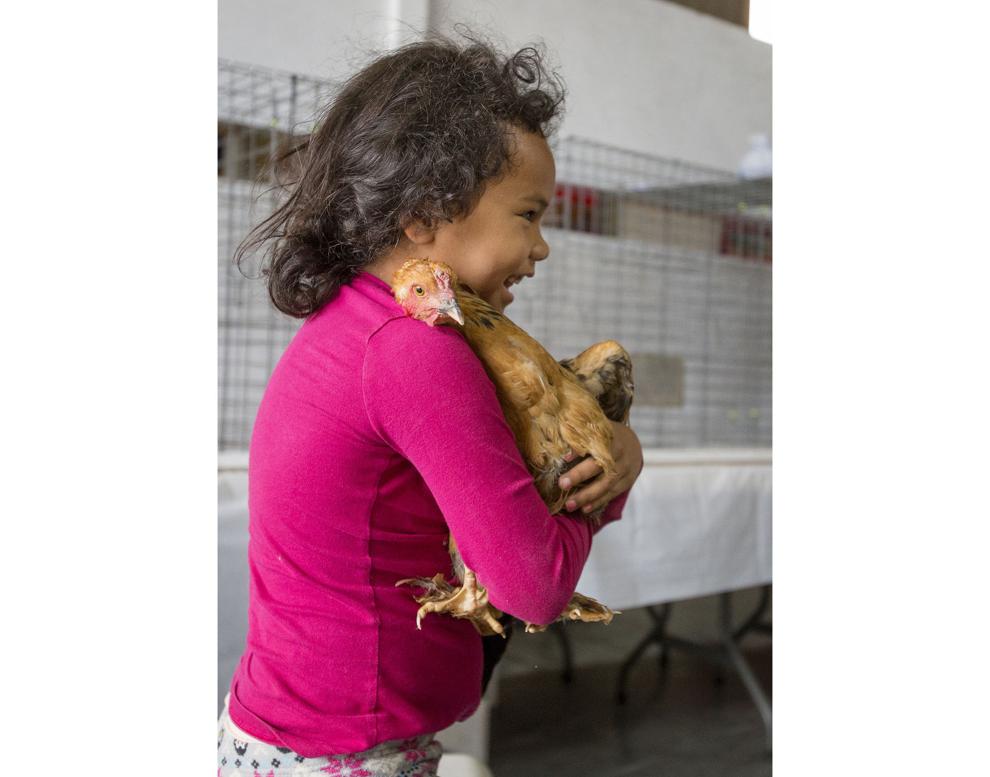 A few minutes later, a small chick got loose. I like the two chickens in their cages at the top of the frame interested in what was going on.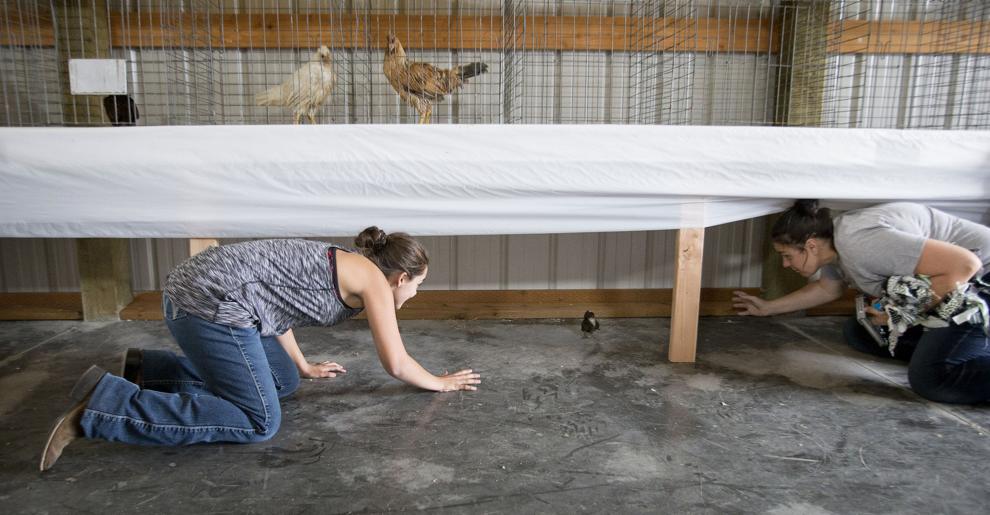 After I transmitted my photographs while having lunch, I went out looking for something with the big animals that just started being checked in when Reilly showed up and said a cow had just broken loose and pointed in the direction he saw it running.
I headed out, joining the chase and was able to see the steer running away from people near the airport. It was a bonus image that I was able to get into the paper in time to make the jump page.