Reporter Tony Buhr and I had the opportunity to follow field specialists with Trout Unlimited as they relocated a pair of beavers into an area on Steven's Pass July 26.
The effort was led by Cody Gillin whose mother, Susan, was a person whom I worked with first as a reporter and then as an editor at The Wenatchee World. His grandfather Dean was a circulation manager and his uncle Kelly was a wonderful photographer here. Pretty much all of the Gillins had a role in producing the newspaper at one time or another.
The beavers they named Willow and Rainier were being held at the Leavenworth National Fish Hatchery, coming from Rock Island, so the first stage was in gathering the animals. Before they began taking cages into the old fish raceway where they were housed, I managed to photograph Willow as he slapped his tail as a warning to me.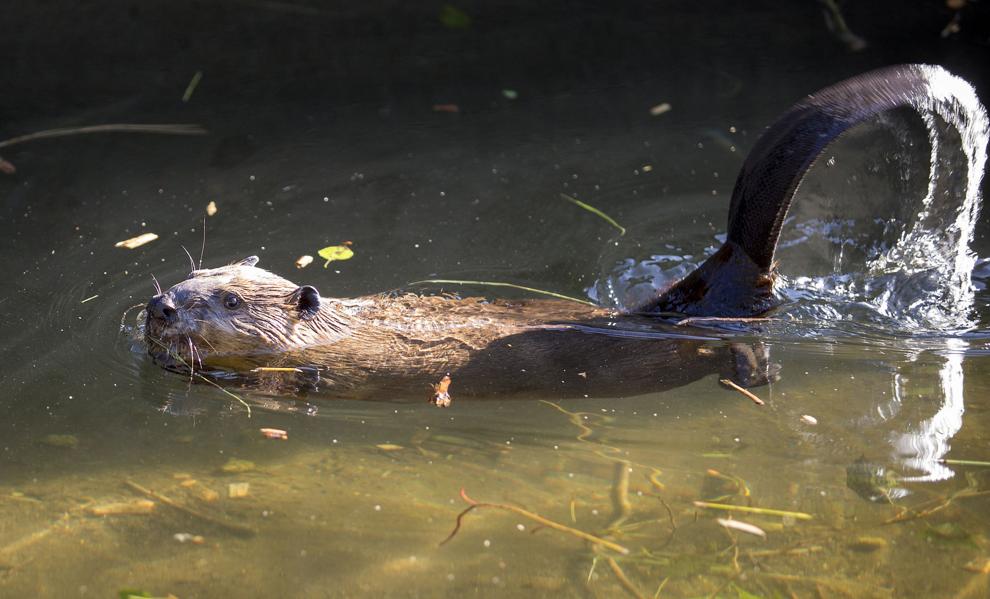 It happened pretty quickly and I surprised myself that I captured it. Missing many moments early in my career has conditioned me to hit my camera's shutter button when I notice anything different happening.
I soon found out that photographing beaver in chrome metal cages is nearly impossible. Their wet, dark fur is such a contrast to the bright cage that I couldn't bring out any details.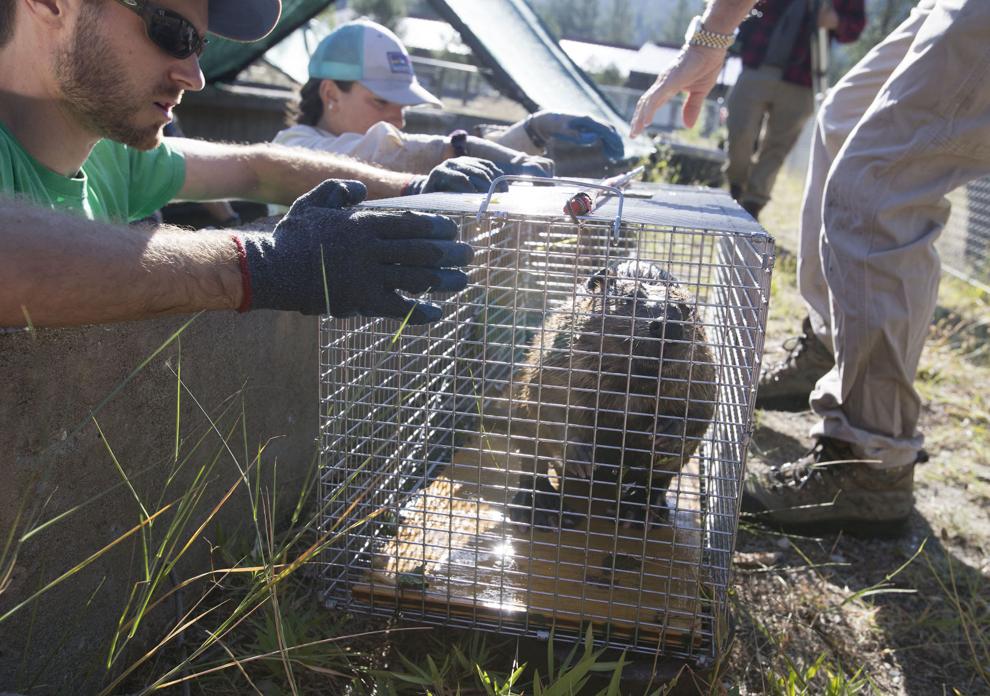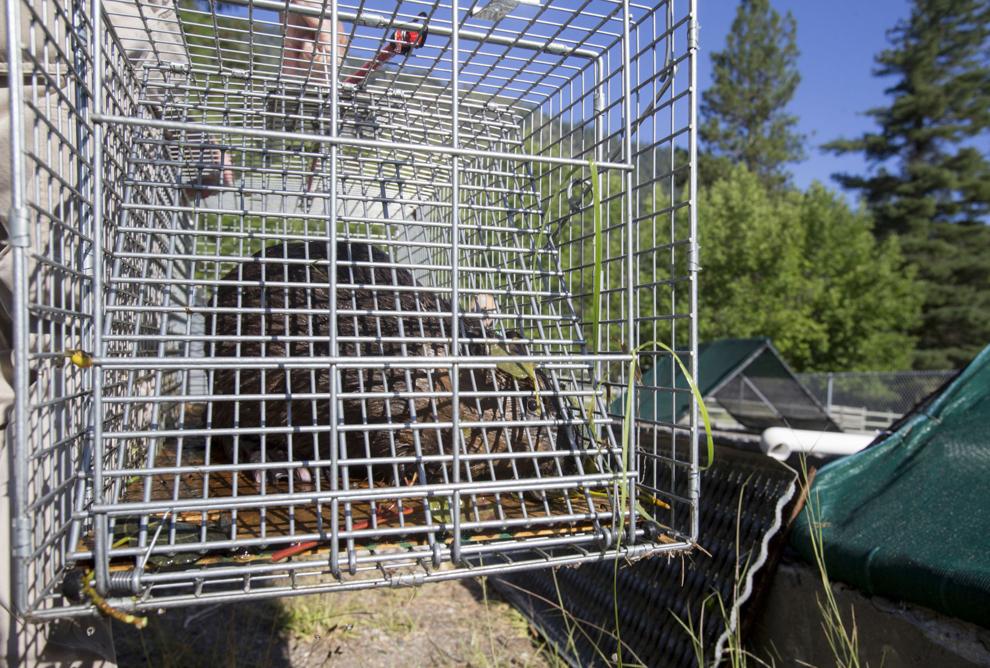 My only hope was to get a photograph at a moment when they were out of direct sunlight.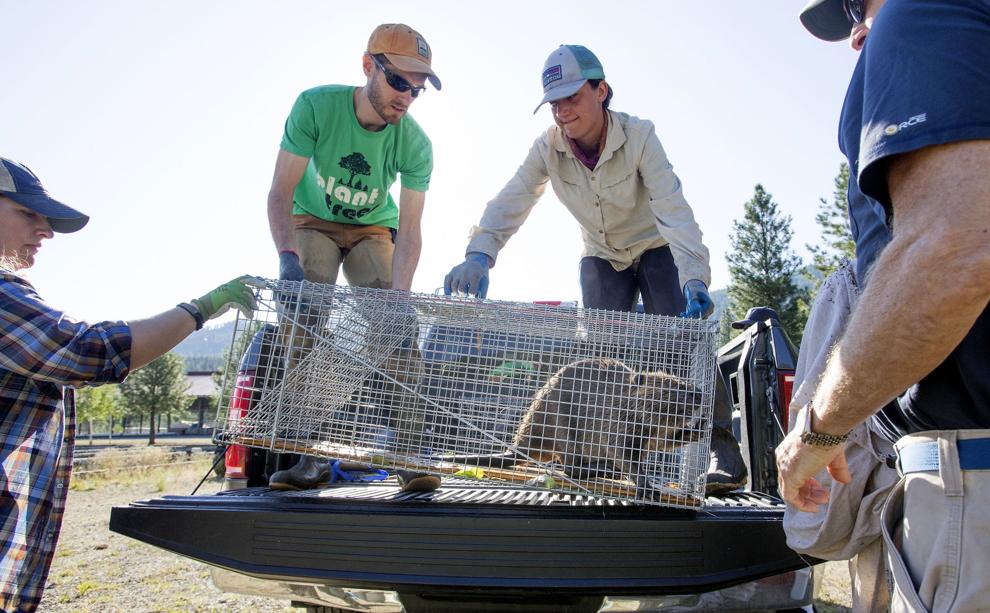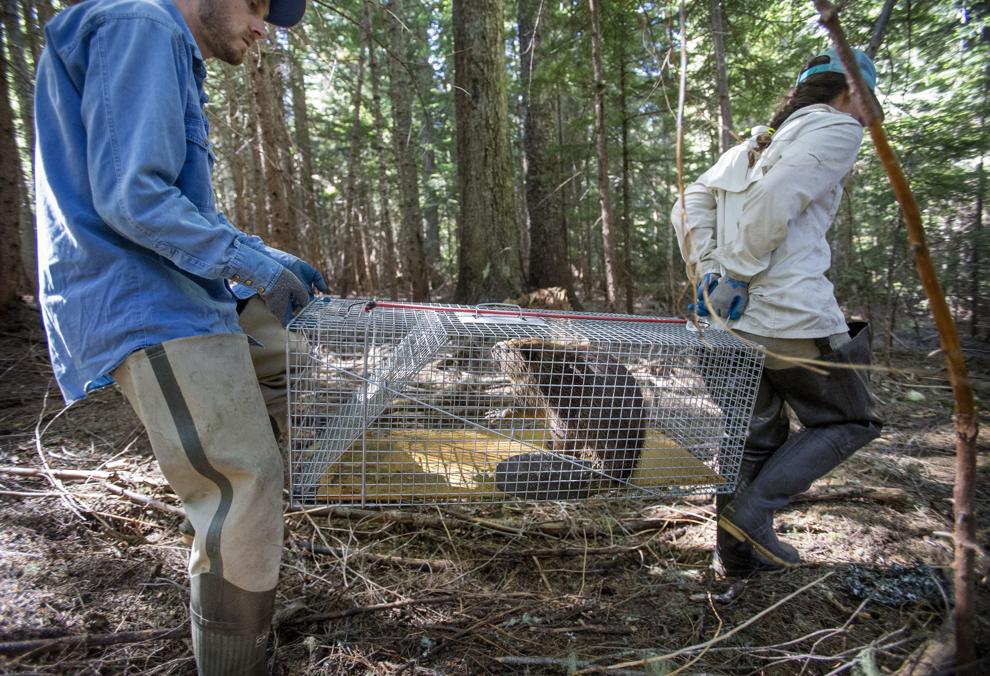 After driving to the area near the release, I scouted out locations for a clear view of where the beavers would leave their cages. When the moment came, Willow was more eager to escape and I was worried I wouldn't get both in the same shot but Rainier followed right behind as they left the cages and began exploring.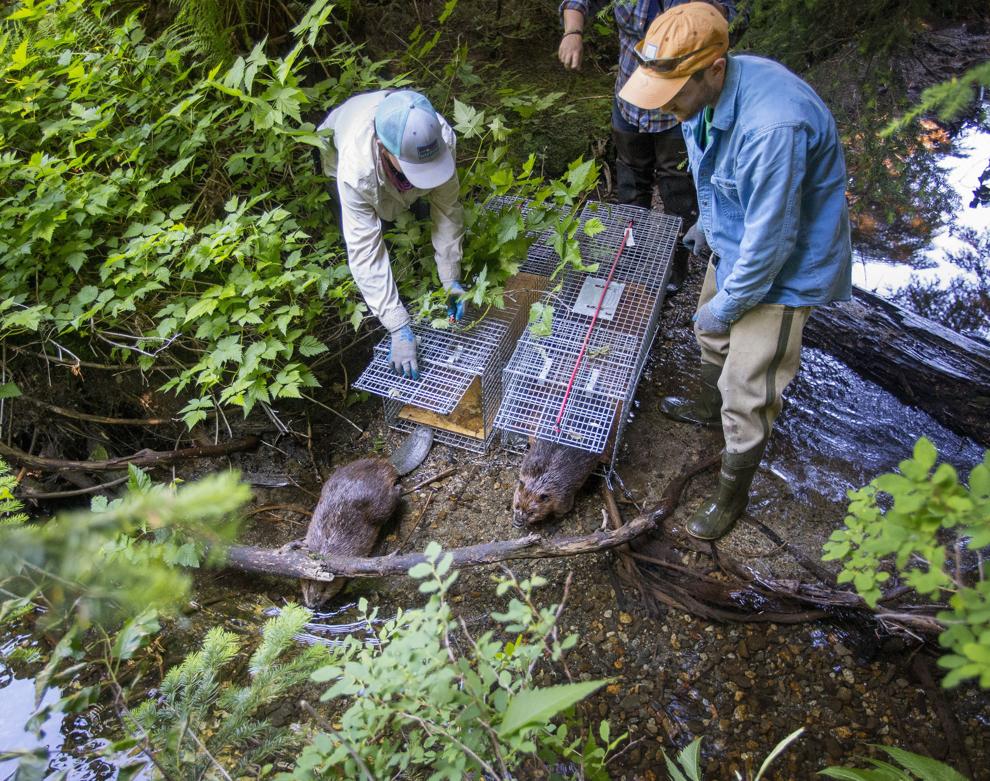 We quietly left the area. Cody had put a trail camera up and would return in a few weeks to check their progress at becoming acclimated to their new home.