I went to a Christmas ornament making class at the Wenatchee museum Wednesday night looking for a photograph, not sure what to expect. I thought I might end up with a pretty typical photo of a person concentrating, colorful pieces of glass in their hands. I try to be open to whatever happens at these events and ended up coming away with something very different.
When I arrived, several people in the class were having trouble cutting glass pieces into the shapes they needed. Near the back of the room, two had just cut themselves and there were signs of blood on the paper they were working over. In conversation, I found out they were a group of four nurses who plan an evening activity every month.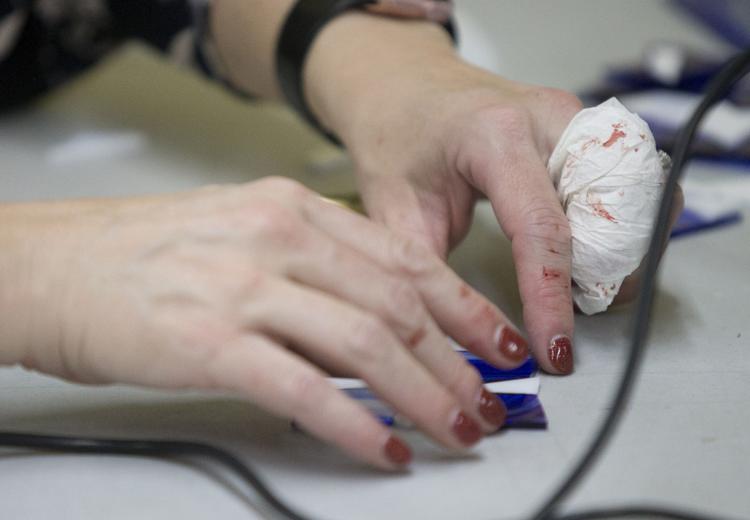 I hung around their area for some time when one of them cut themselves again and asked the teacher for a bandage. He came out with a first-aid kit, and I hustled to get into a position to show the kit and two of the women who had hurt themselves.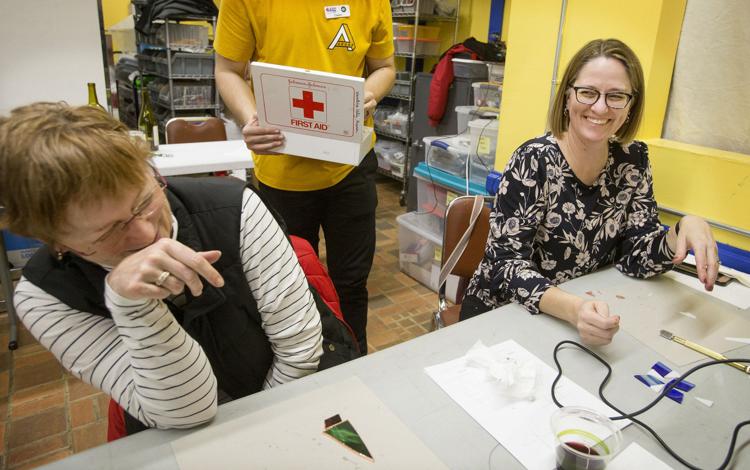 The injuries weren't serious, so their laughter through the process made the photograph that much more storytelling.