It's one of my favorite parts of my job — covering high school sports — and that started Thursday night covering a soccer match between Eastmont and Cashmere.
Sporting events offer many challenges but they also provide a lot of chances to come away with interesting photographs.
My first concern was the lighting. As the game went on, dusk turned into night and the field lights were the only source of illumination. At most sporting events I put my camera on manual exposure so light and dark jerseys don't throw off the automatic adjustments. On Thursday that meant continually changing my shutter speed and ISO settings to match the intensity of the available light.
I had to decide where to shoot from. Would the ball spend most of the time at the Eastmont or the Cashmere goal? Because I wanted to shoot some video of Eastmont's player introductions, I decided to start on their sideline and the goal Cashmere would defend. That was to avoid the sideline referee who moves up and down one half of the field.
It was a good choice early on, as Eastmont scored first.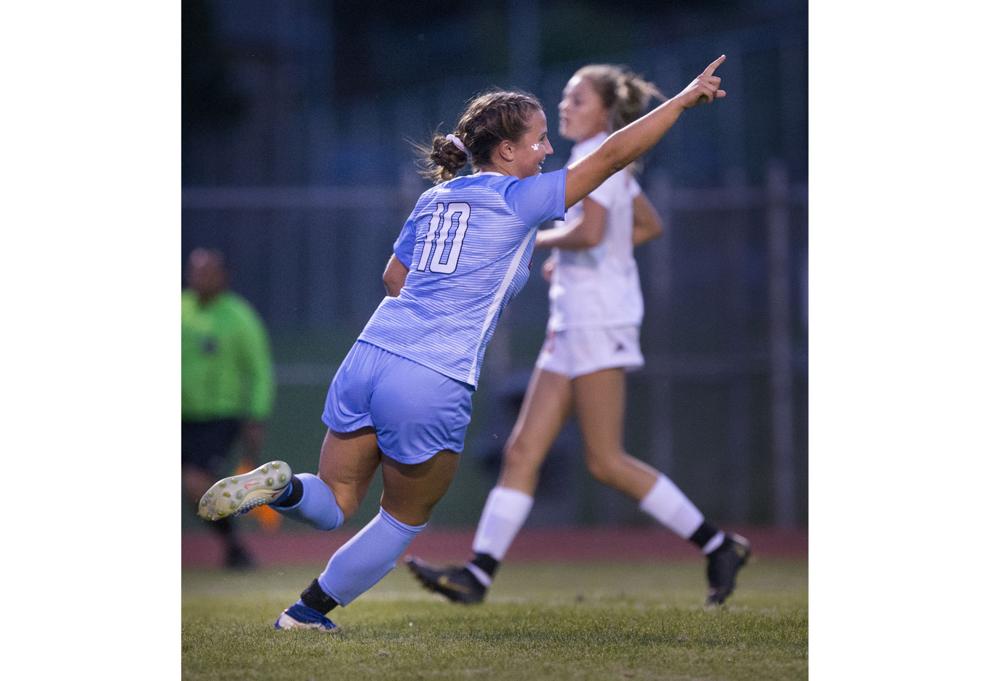 But near the end of the first half, Cashmere made two goals that I was out of position to photograph. Being away from the action is one of the frustrations of sports photography.
In the second half, with the goals reversed, I found myself on the wrong end of the field again as Eastmont scored twice on the opposite end of the field to take back the lead.
I moved to the other end of the field in time to catch the next Eastmont goal, but it was just a flick of the foot for Eastmont's Jayden Brown.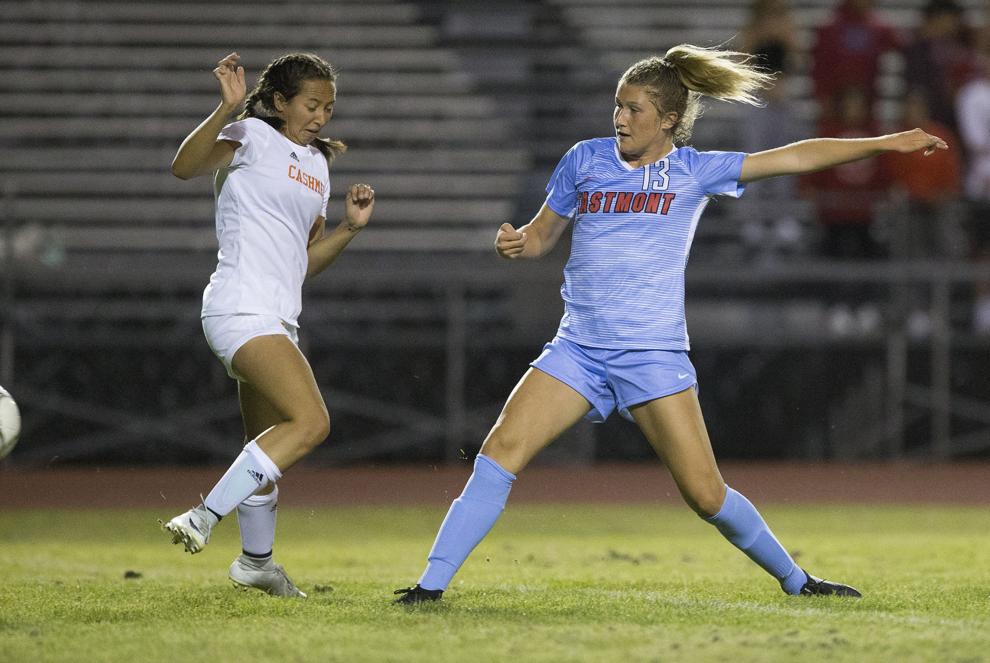 The game ended and, back at the office, I began editing photographs. In addition to a gallery of my best photographs and a video I produce from clips shot during the game, my main goal is to come away with one or two images that tell the story of the event for the newspaper.
Two images of Megan Chandler — one making an aggressive play and the other celebrating the first goal of the game — spoke to the action during the contest and the outcome.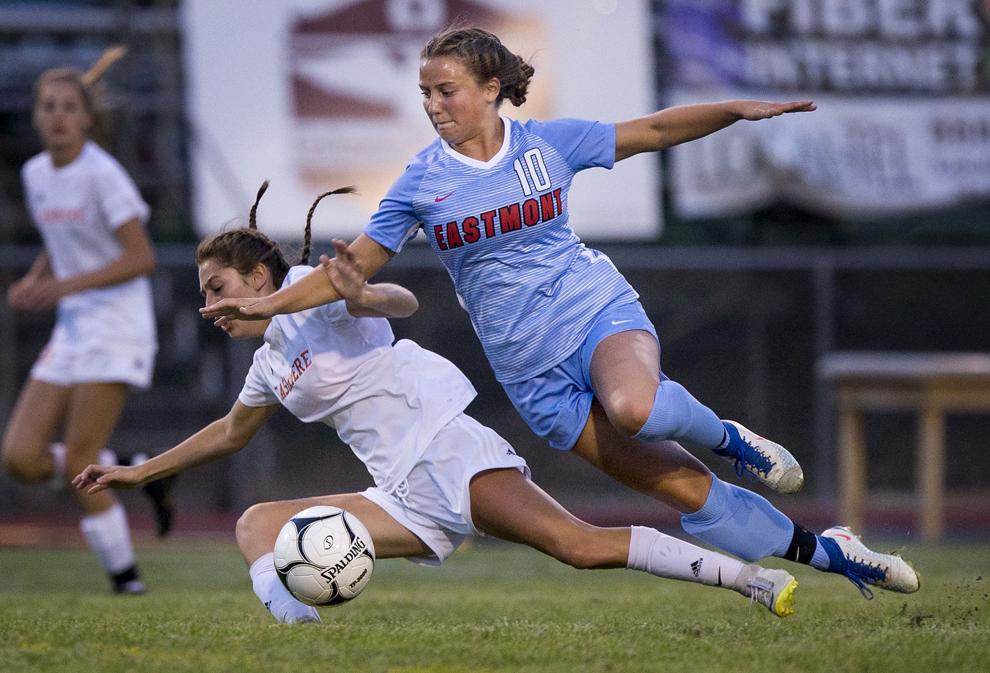 That's one event down and many more to come throughout the school year.
Photo Gallery | Eastmont girls beat Cashmere in Soccer
Eastmont's soccer team beats Cashmere 5-3 Thursday night, Sept. 12, 2019, at Eastmont.