I spent part of Friday morning tagging along as Eastmont School District officials went to three schools to watch a safety drill that involved evacuating the schools and transporting three classrooms of children to a nearby church.
The school administrators know it is going to happen, just not what day or time or what type of disaster they will have to react to.
As an observer and photographer, there's an odd sense of calm mixed with seriousness. I know it's a drill, but if they did indeed need to move all of these people out of the building because of a dangerous situation a lot of lives would be affected.
We started the day at Eastmont High School. A note was given to the office explaining the safety drill – in Friday's case a wildfire was approaching the school.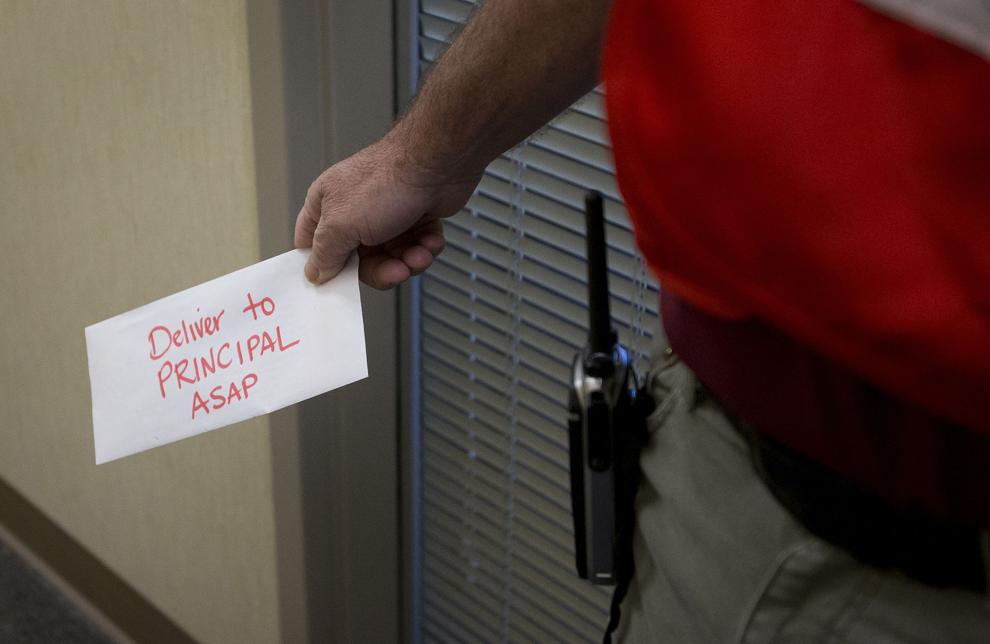 The office staff gathered, decided on a plan, made an announcement to the school on the public address system that it was a drill, to be calm, and walk out the north doors of the school to meet as a group past the tennis courts.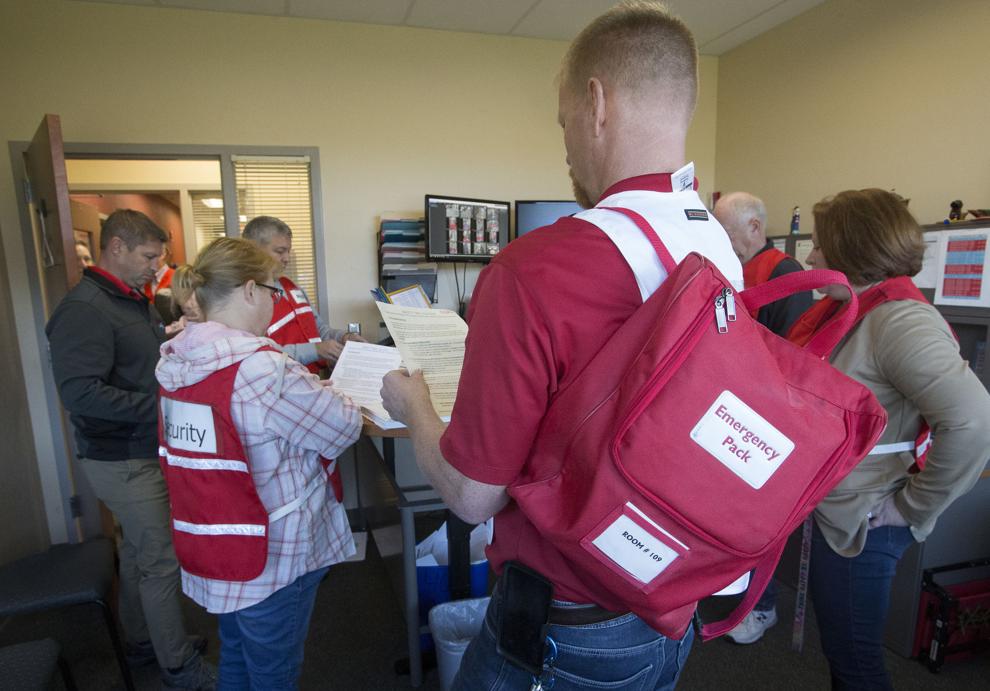 Teachers held up signs with their names on them while office staff pored over attendance sheets to make sure everyone was accounted for.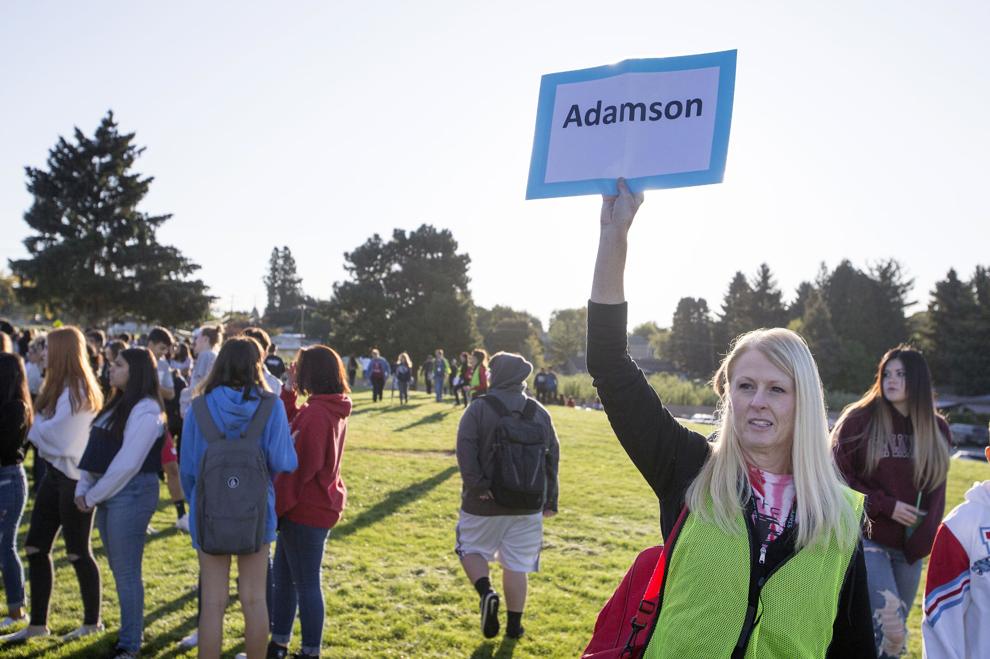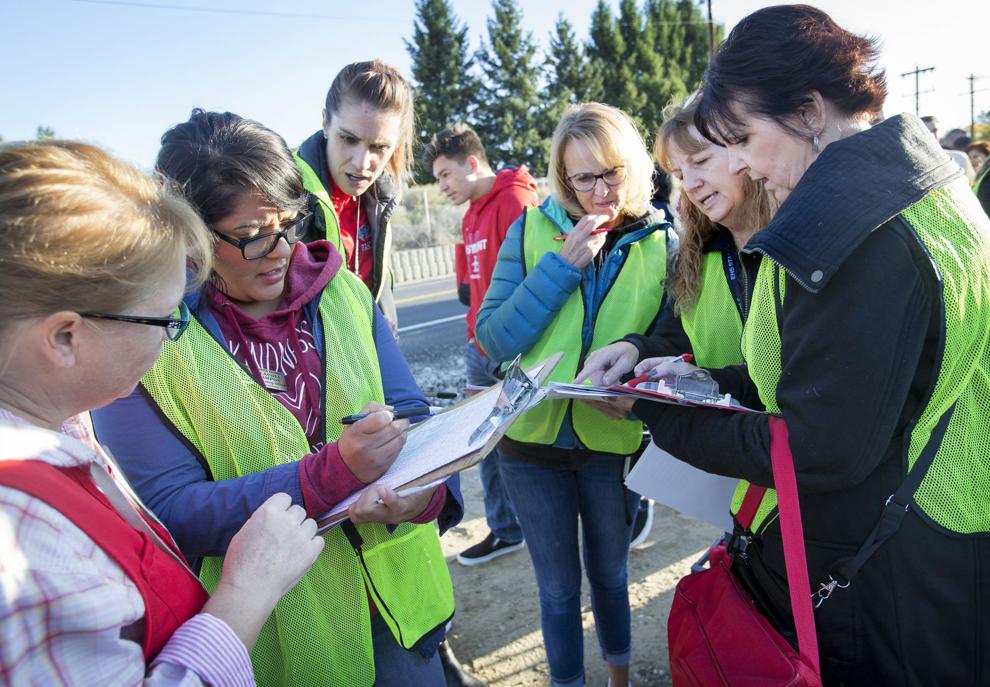 Two buses showed up to take some of the kids to a church to practice what they called a reunification system with their parents or guardians.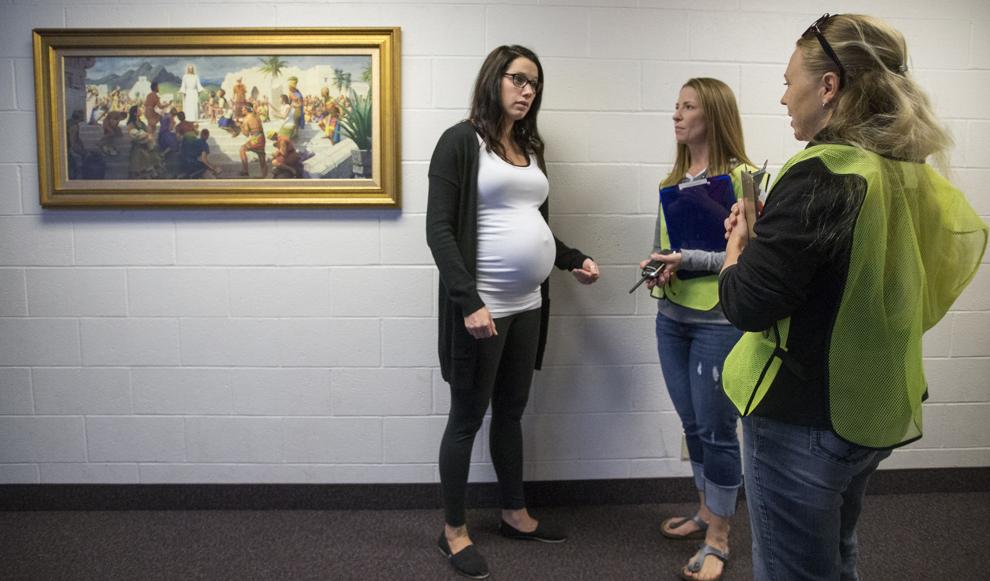 Next, we went to Sterling Middle School, working the same drill. This time kids were streaming out of the building to the softball fields north of the building.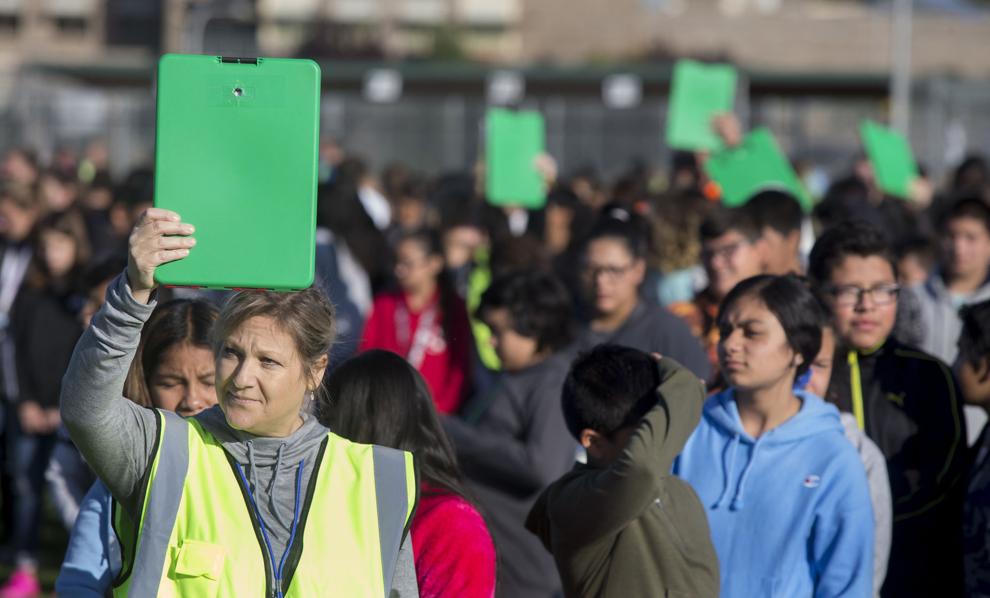 When we went to Kenroy Elementary School, I followed a secretary to a physical education class. We found that they hadn't heard the school's principal announce the evacuation. The secretary got the attention of the two teachers who blew their whistles to move the kids from a game of dodgeball to sitting on the gym floor in lines before hustling them out of the room.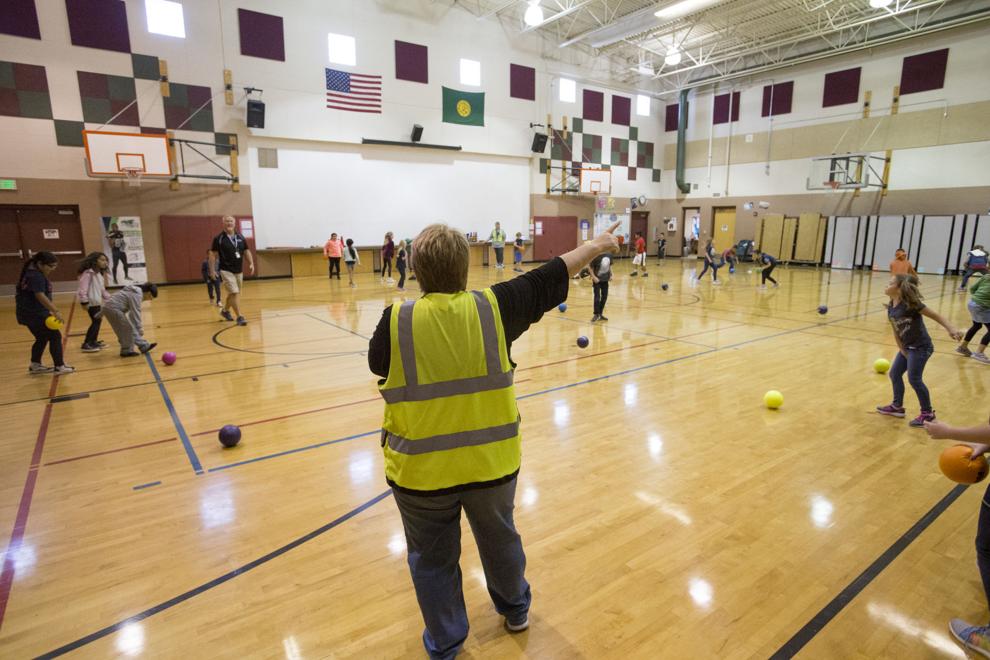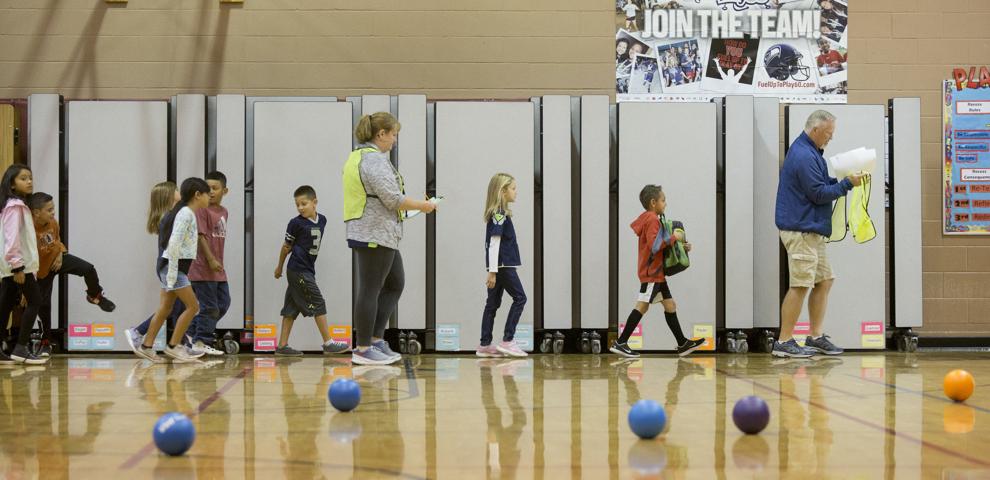 This was the most real instance of the day and I was struck at how emotional I had become at hearing the teachers' instructions and watching the children as they followed along. The sense of urgency made my body shake a little. I get that same feeling when responding to spot-news events where I have to consciously calm myself down. I also get an increased amount of awareness of what's happening around me which I suppose is a mechanism to keep myself safe but it also helps me concentrate on my photojournalism and focus on my job.