A defining part of my job as a photojournalist is to capture moments that tell a story.
It's challenging but can be extremely rewarding. I find it similar to playing sports where planning and anticipating what's going to happen puts a person in the right place at the right time to accomplish their goals.
This past Thursday there were three instances where I think I was able to capture some of those usually elusive moments.
I started my day at the Leavenworth National Fish Hatchery for the 29th annual Wenatchee River Salmon Festival. It was the first day of the festival that was geared toward elementary school students.
One activity was a demonstration of smoking salmon. I noticed a girl looking uneasy at the thought of eating the fish, so I followed her with a long lens as she watched it being prepared. I like this image because the girl next to her glanced over for a second to make sure she was all right.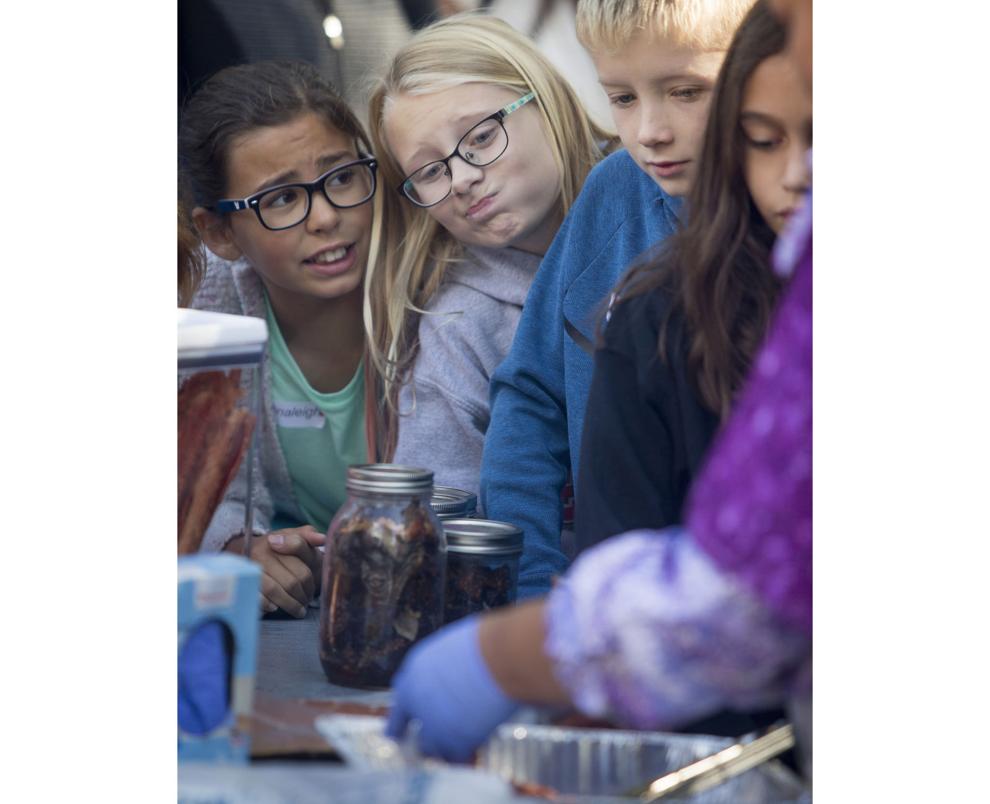 I was getting ready to head to another exhibit when I spotted a group of children wearing masks. I was able to get a camera up and shoot a few frames before they walked past me. I like this image because of the different layers of children with the masks on. There was enough separation in this one moment to make it work.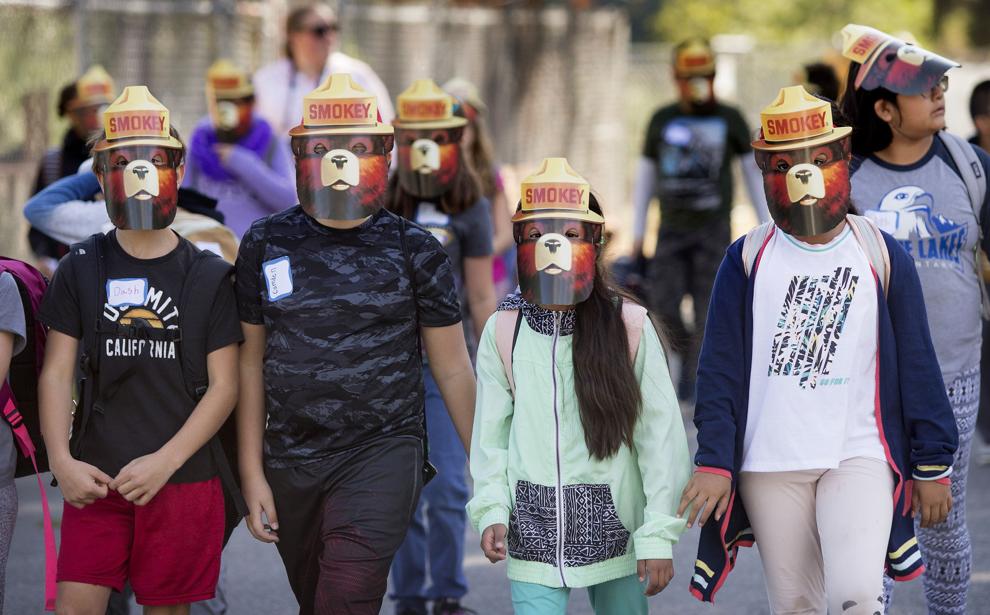 Stopping at the Peshastin-Dryden Elementary School on my way back to Wenatchee, I hung around inside the renovated building, focusing on what changes had been made on the remodel.
One area of focus was a new kindergarten classroom. I like this image because the page the teacher turned said "sitting still," which is something all kindergarteners struggle with. It was in my camera's view for just a second before it was gone.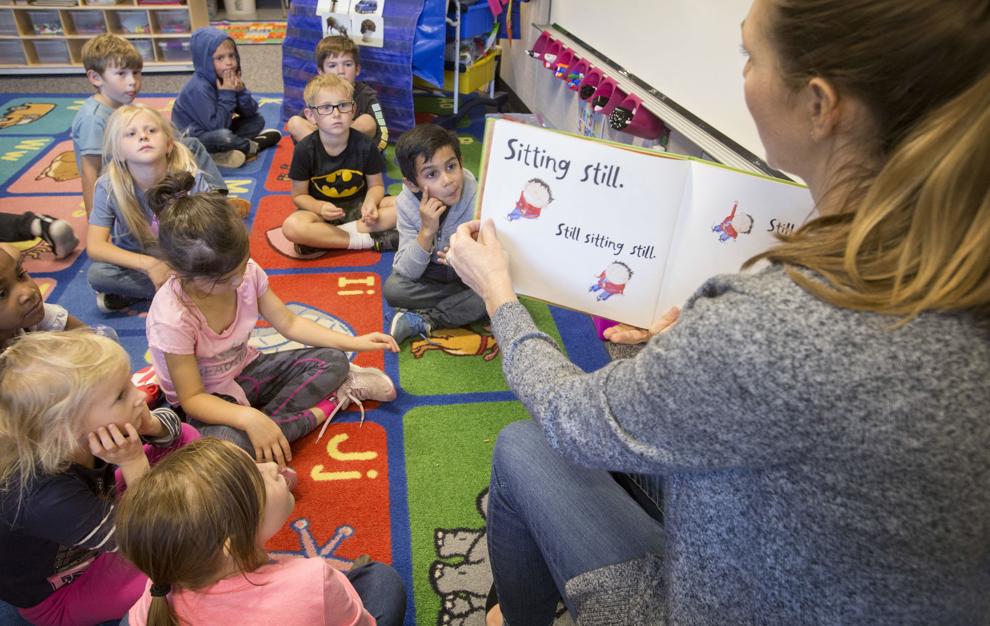 That evening I photographed Eastmont's volleyball game with Eisenhower. Eastmont was playing much better than Ike, so I concentrated on showing a happy reaction.
I spotted the coach with her hands in the air, a player in front and students behind celebrating a point. Again, happened in just a flash. When I shoot sporting events, capturing emotion that shows winning or losing (depending on the outcome) helps quickly tell the story of the game.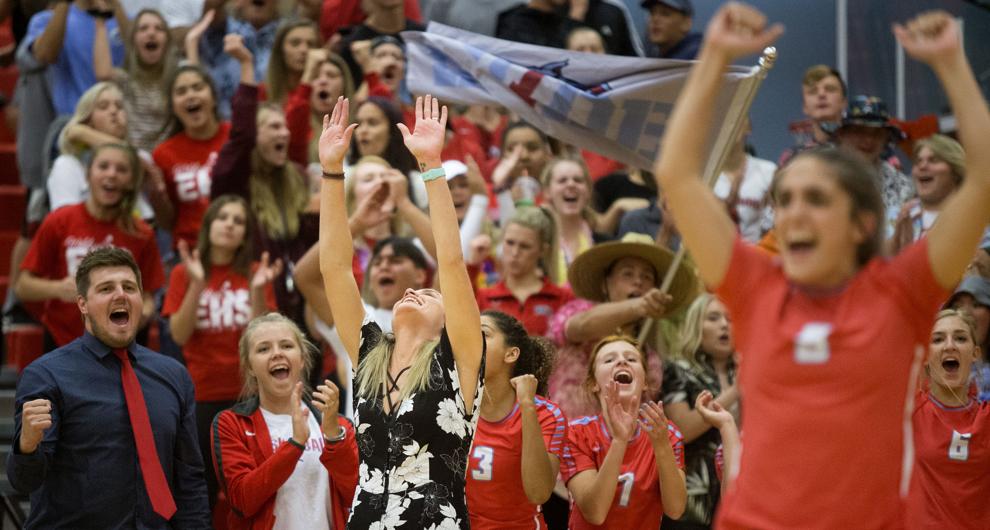 It feels good to come away with some decisive, storytelling moments from assignments. But that's not always the case.
On Tuesday night I spotted some people playing volleyball in the rain at Walla Walla Point Park. Trying to get the clouds behind them, I just wasn't able to get enough separation from the players' feet and the sand court. It's an OK shot but one that I hoped would be a better moment.