I'm always a bit nervous before covering the downtown Halloween trick or treat event because I'm never sure what I'll find. What I've discovered over the years though is that if I'm focused and patient there can be some wonderful photographs to be found.
My process in finding those images is to scout out locations that are interesting, look for costumes people are wearing that fit the locations, then be patient and wait for something to happen when they come together.
Last year I was fortunate to see this child in a fire truck costume approaching a real truck on display and waited for him to get in the cab.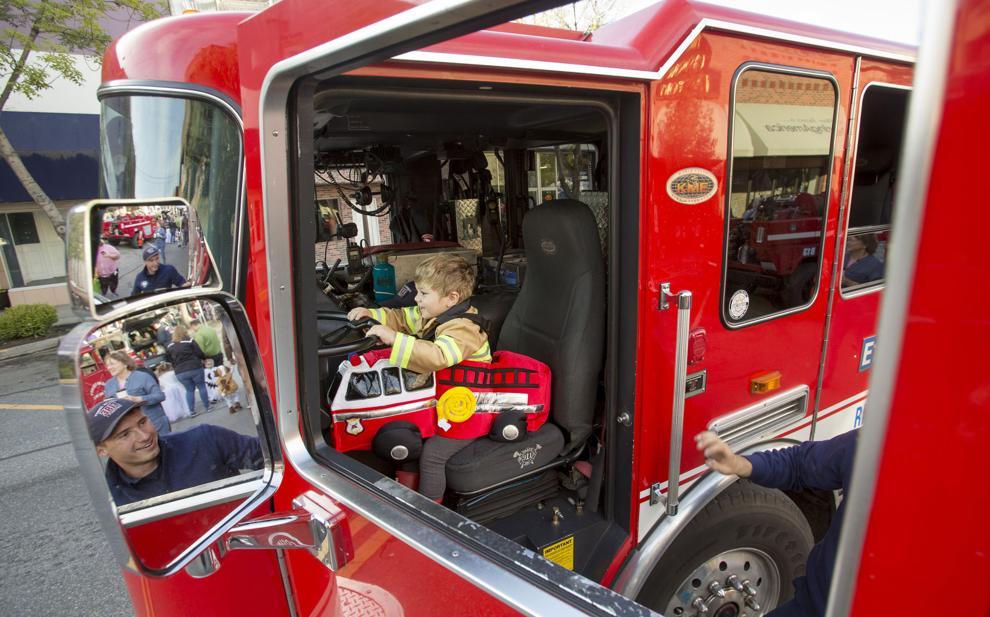 This year, I got to the route when kids were already walking along Wenatchee Avenue and took advantage of some late afternoon sun that provided backlight at the intersection with First Street. I waited awhile for interesting costumes to come by and liked this contrast between some fairly dark characters and Princess Ariel.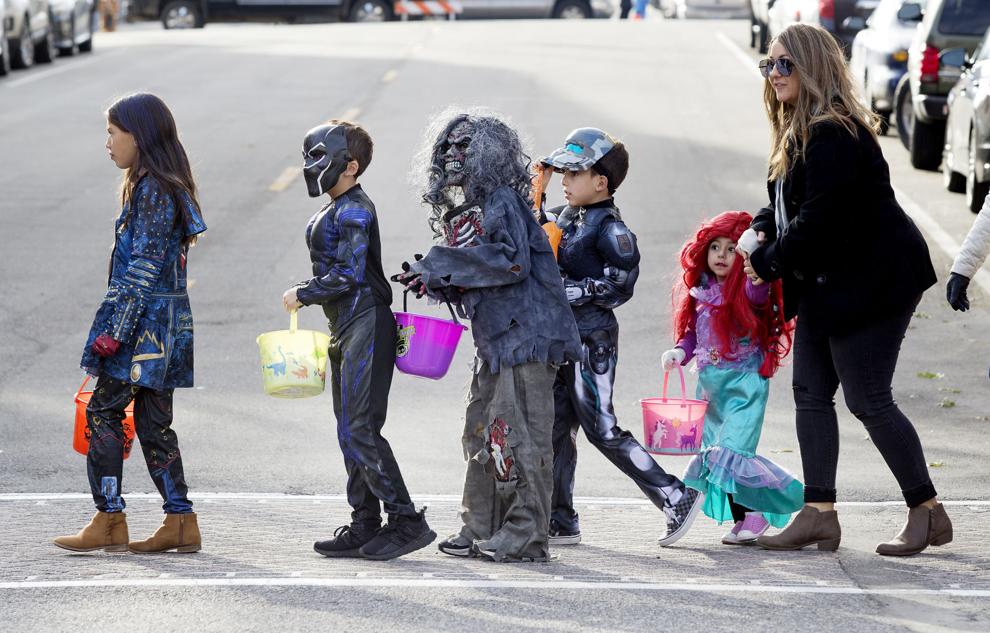 Walking south, I noticed a Link bus with the route "Special" on the front of it. I had seen quite a few dinosaur costumes around so waited for one to show up and enter the bus. It worked out that at this moment, no one walked in front of me and there were mostly costumed characters in line behind the dino.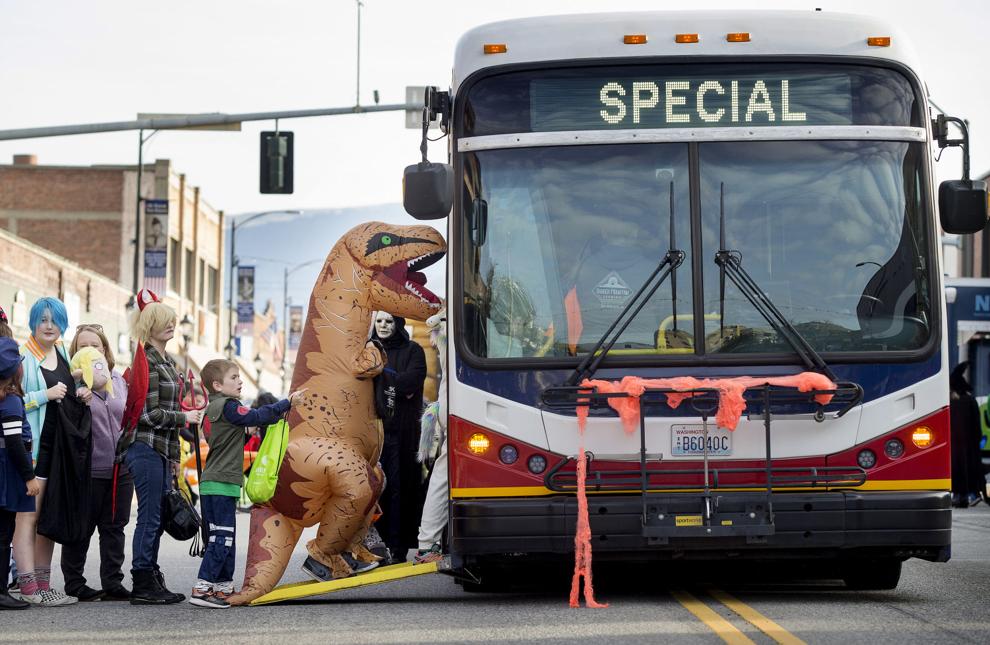 While I was waiting for a dinosaur, Johnathan Thomas from the Pybus Public Market mentioned seeing a little girl in striking red hair. We spotted her in the crowd and I caught up to her after shooting my bus photo. I was struck by her blue eyes in contrast to the orange hair. It was a bonus that she was using the bow turned backward. I followed her down the street a ways trying to get her face framed in the bow. Normally I stay away from images where the subject is looking at or close to me but those eyes made me pick this frame.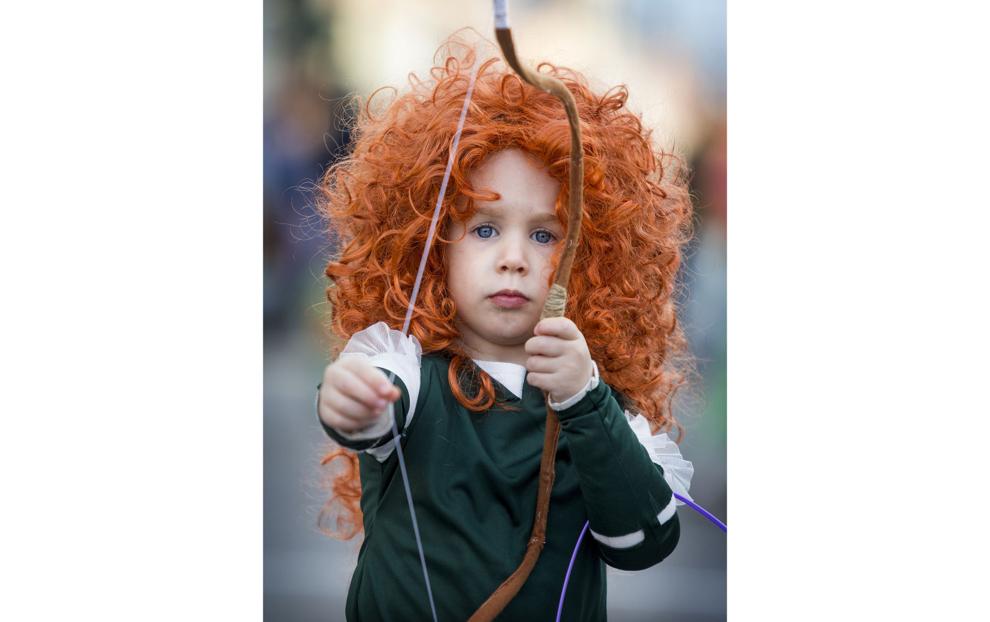 I had noticed some mannequins at Lilianas Fashion Boutique earlier in the day but none of the characters passing by it while I waited matched their height. I went back there and was able to capture this image.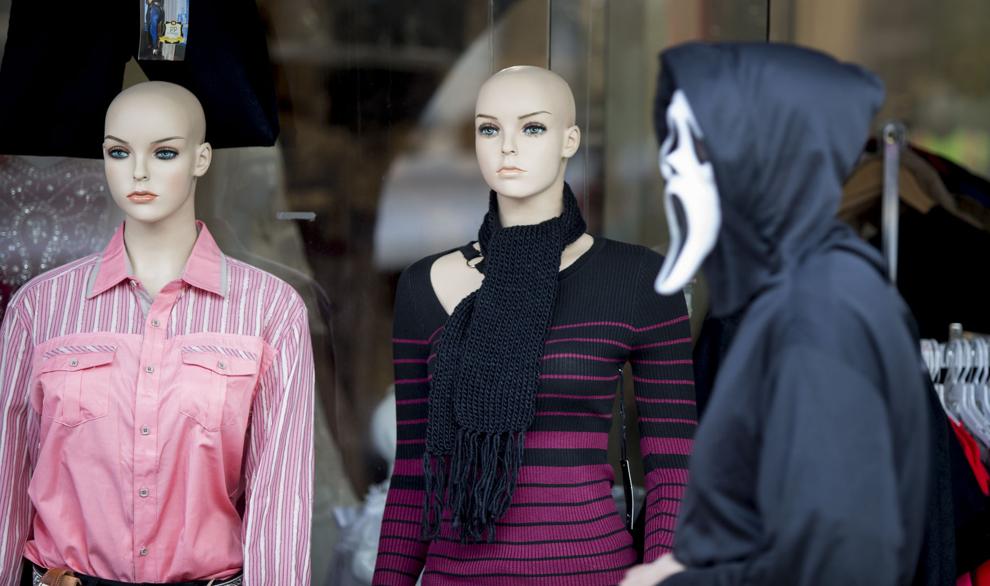 Finally, I had heard some people talking about an adult in a Pile of Poo Emoji and waited until he was in front of a dump truck to photograph him.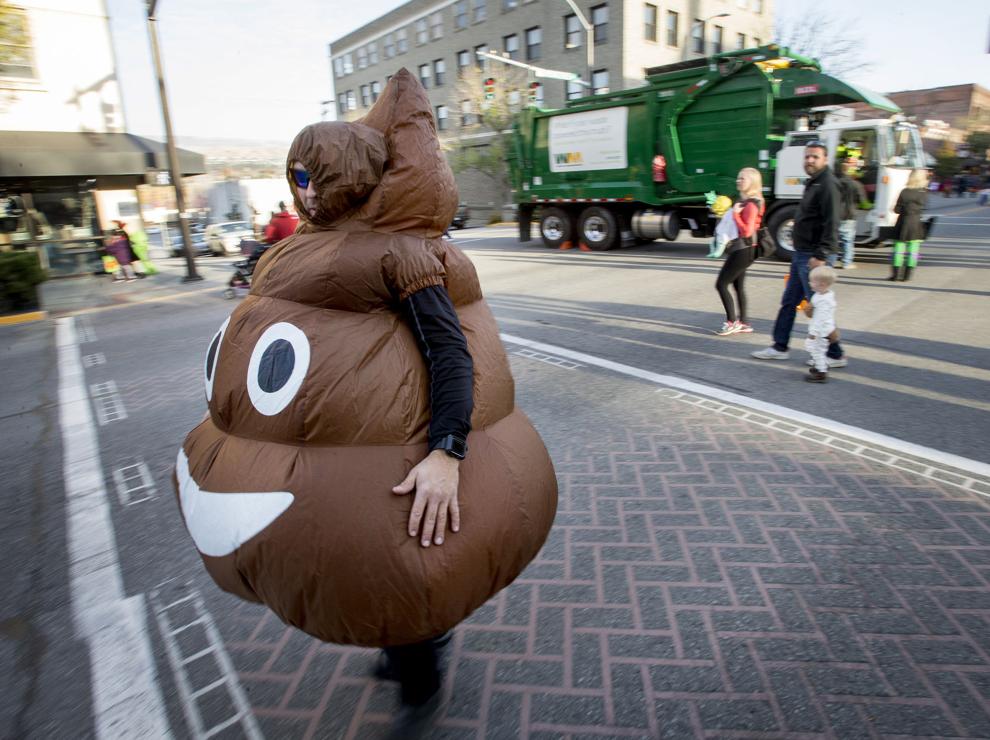 I spent 90 minutes photographing the event but most of that time was getting ideas, planning a photo then waiting for it to happen.