Last week I covered a diving camp at Wenatchee High School put on by the school's new coach. I've covered plenty of high school diving competitions and I started photographing divers as they entered the water looking for that moment where part of their body was in the water, part out. It's an unusual shot I've had success getting before.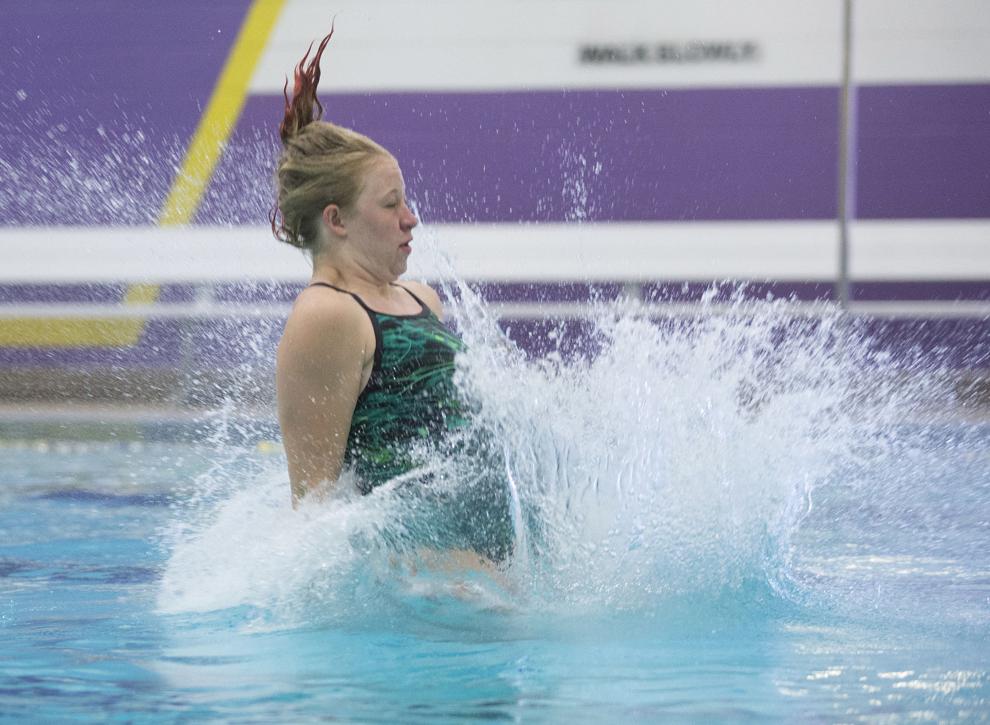 I wasn't happy with what I was coming away with so I thought about what the differences were between competitions and this camp. The first thing I noticed was that the mood was very relaxed with the new coach giving directions but then having honest reactions when a dive went wrong – usually in the form of a laugh for both the diver and coach. I came away with this image to show that aspect of the camp.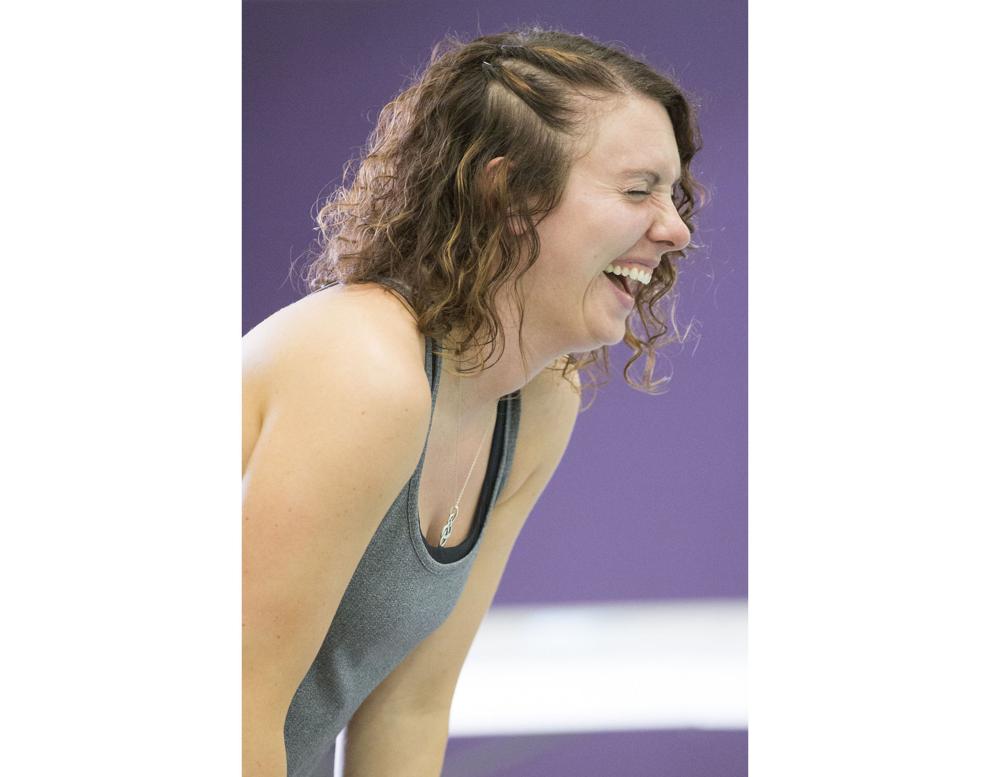 I was able to move around the pool more than normal and focused on just the divers' feet on the board before they started their dive. I noticed water running off the bottom of the board because they were putting in one dive right after the other without toweling off. I tried a shot from one angle.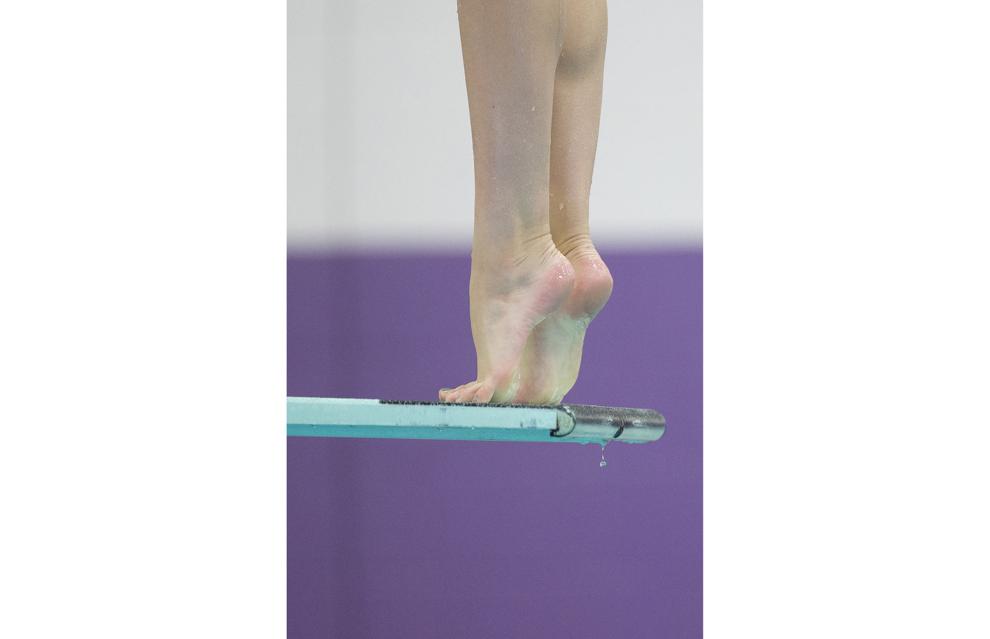 But moved across the pool so that the feet and water were backlit against an open door.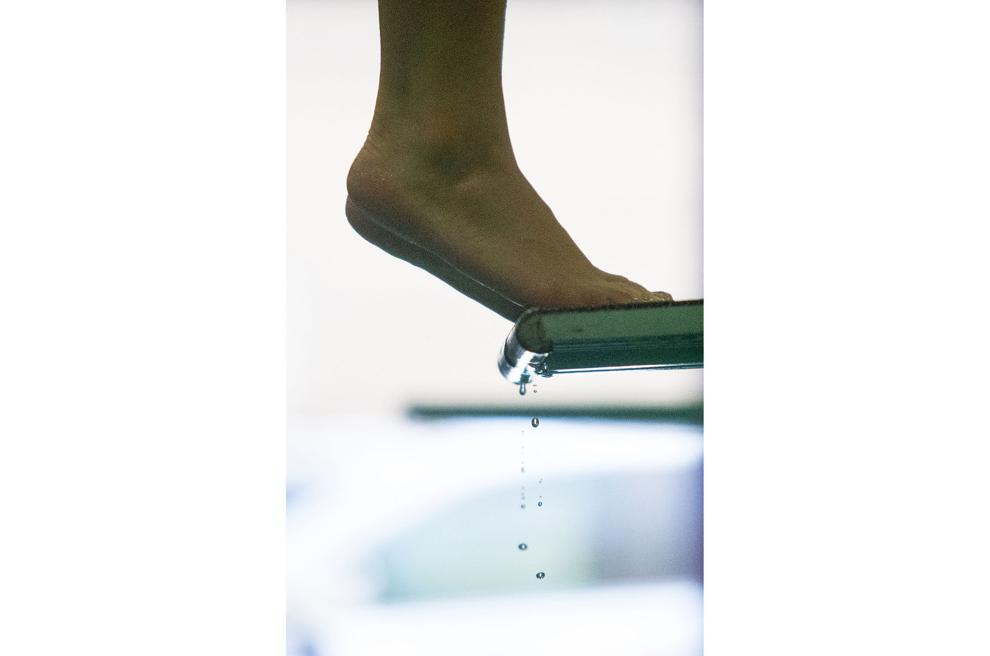 Then I noticed the biggest difference – there were two divers jumping off boards at the same time. It's never done in competition but in order to keep the divers at the camp going through their dives, both boards were used. It took a little bit of patience to get two in one photograph but I'm happy with this result.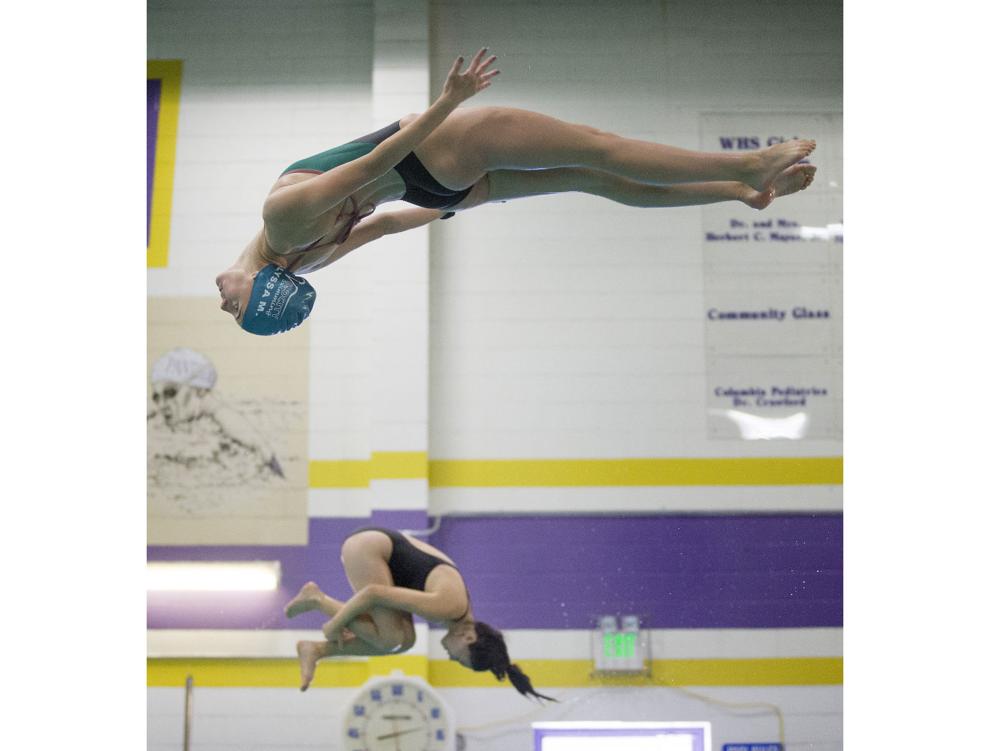 Because I've photographed sports for many years, it's hard to get away from what I've had success shooting before and think about covering it in a different way. But it seems my best photographs happen when I do just that.