Transitions of seasons and changes in weather bring an opportunity to photograph what photojournalists call "weather features." Finding weather features can be one of the most frustrating parts of our job, but I enjoy the challenge of it and the joy of finding a unique image.
To be honest, what's the news value of a photograph of the weather? Anyone can look outside to see if it is fall or winter, spring or summer. I think part of the interest is in the approach of the photographer and what they can find. There has to be some thought and timing put into the image to make it memorable.
Let's take a look at three weather features I've published this month. The first, a fall leaf picture, came about late afternoon Nov. 6 at Highlander Golf Course. I drove by and was struck by the number of trees still having leaves as I looked across the course's front nine holes from an adjoining street.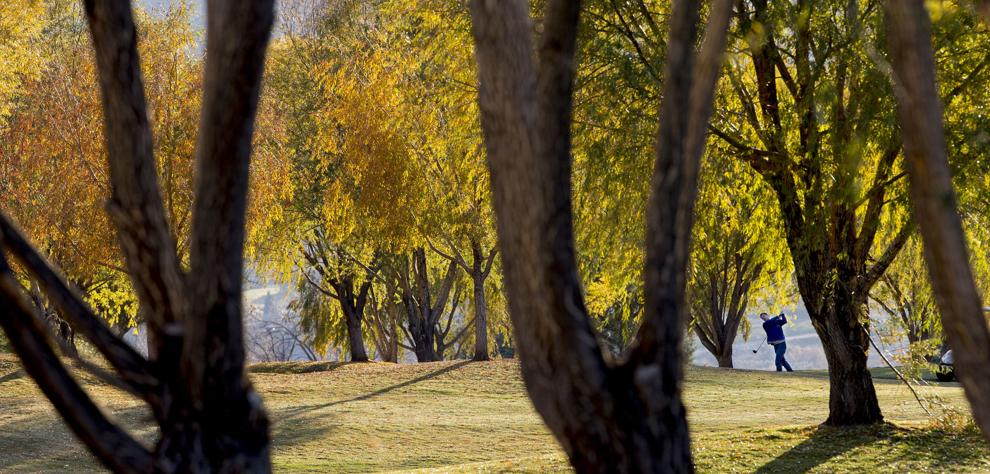 With a long lens, I thought I could frame a golfer through the dark trunks of nearby trees and they would be underneath some of the leaves that had turned color. Intermittent sunshine would pop from behind the scene as cloud cover came and went. I waited and waited for a golfer to show up in a good location with the sun providing backlight.
With few golfers on the course, it took about an hour for everything to line up with the sun out and a person visible under the trees.
For some weather features, there is a lot less planning.
On Nov. 21, a reporter and I were on our way to Malott for a story when we noticed steam coming off the Columbia River. I kept watch for someone or something in the river as we headed north past Entiat.
A flock of geese were near the shore, and as I stopped and switched lenses, they slowly swam out into the steam and I framed a photograph when there was separation between the birds.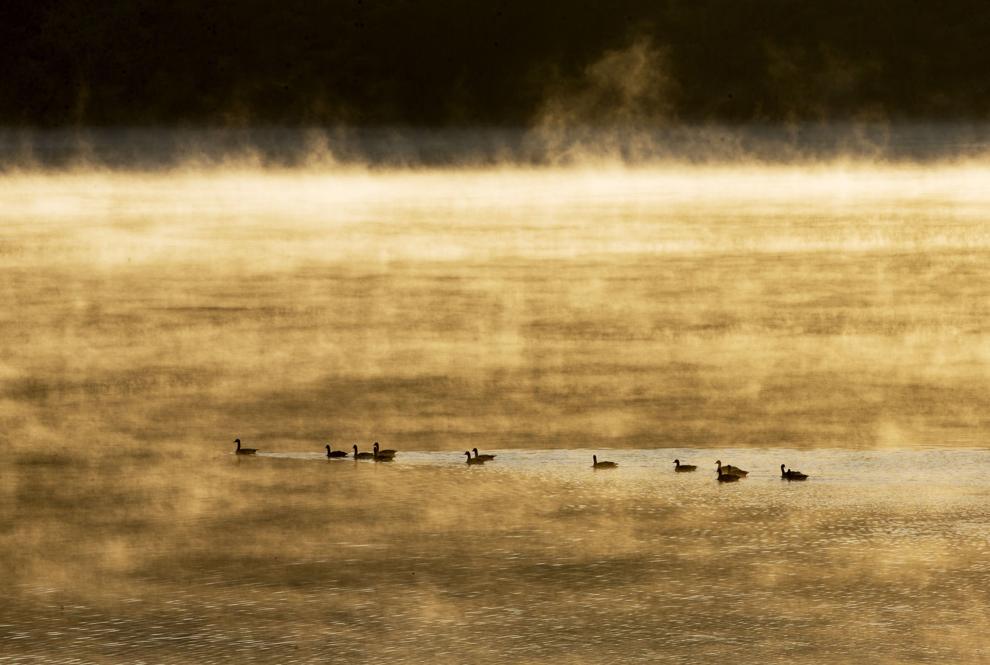 During the snowfall early this Wednesday morning, I left my house a little early for a feature. I noticed an interesting window display at Lowe's, with a snowman family and Santa. Outside the window were Christmas trees and snow blowers.
I sat in my truck for a while, waiting for someone to walk by in the foreground. I ran out of time, deciding to come back after shooting my feature.
When I returned, snow had already been removed in front of the window, so I thought my chances were sunk. But within a few minutes, I noticed a worker spreading deicer on the sidewalk and waited for him to get into a good position. It was fortunate that I was able to capture the ice-melting crystals being flung out of his hand.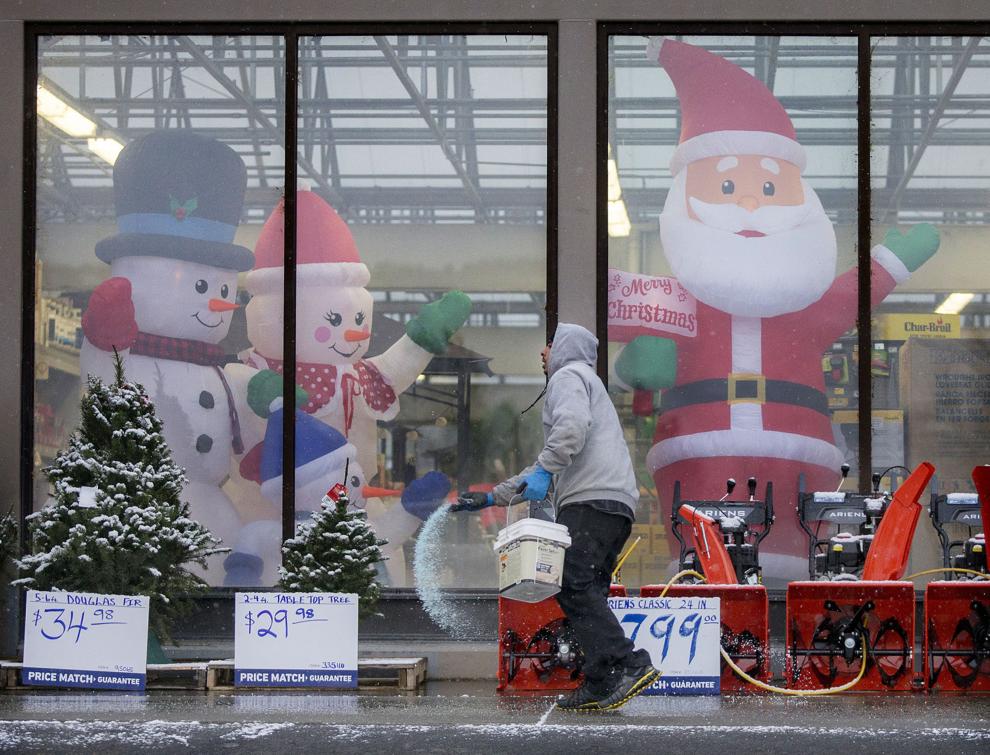 The weather feature can be a frustrating assignment, but when something works out, it makes it all the more satisfying.