It's interesting how many of our days' activities include the rivers and lakes of our region.
On Thursday, I came across Roxana Karina Cadena who was in the shade at Riverfront Park in Wenatchee, working on a book she was writing. She told me she had flown from Las Vegas to Wenatchee, where she had grown up, to be around the Columbia River. Her purpose in the trip was to become rejuvenated. "The river for me cleanses, renews myself," she said.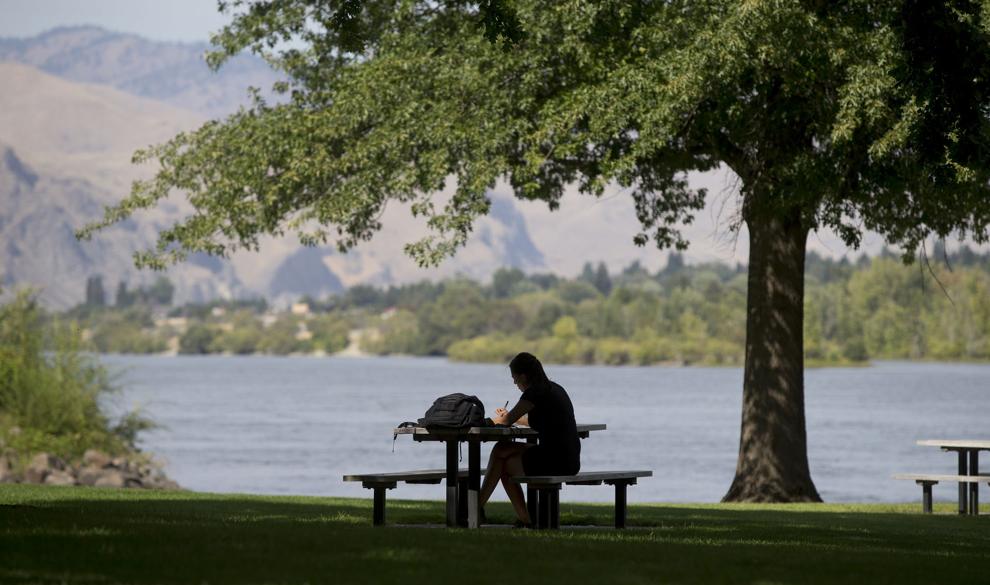 On Friday, my wife Vicki and our good friend from Colorado, Helen Lynch, took my boat up to Stehekin. It was refreshing for all of us to have the day together in the peacefulness of the lake. It was our conduit to reconnecting after being apart from Helen for over a year. On the way back to the boat launch, we stopped at Domke Falls and I photographed a section that had vegetation that was almost luminescent in its color.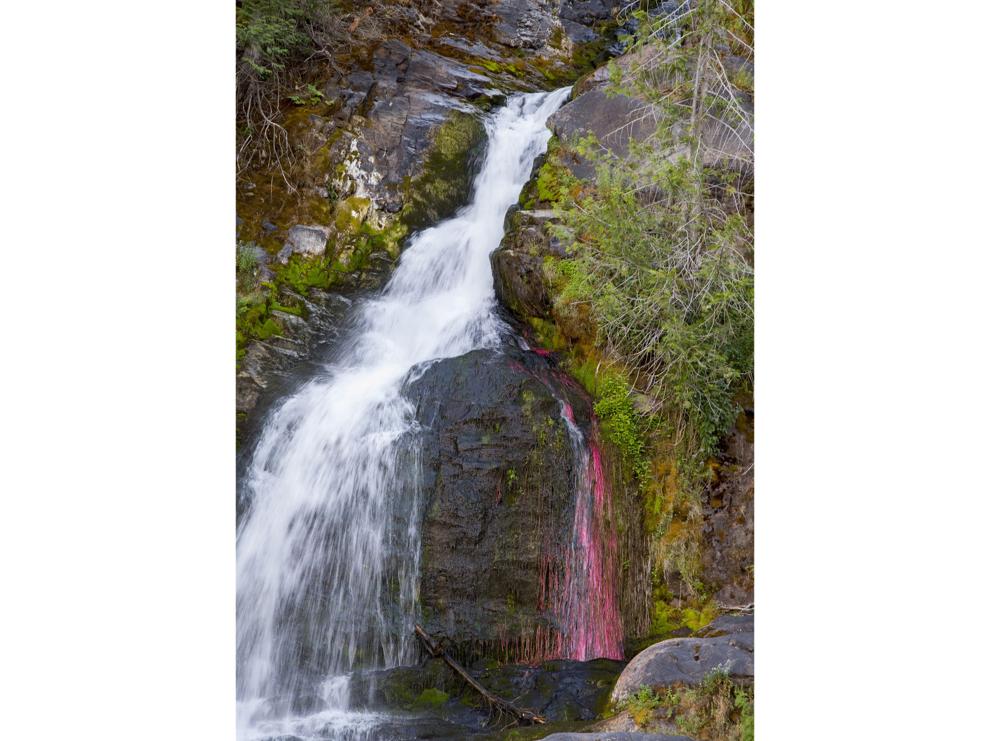 On Saturday, we traveled up the Entiat Valley and enjoyed some time at the Entiat River in the Stormy Creek Preserve. It was near the end of the hot day and the coolness of the water and surroundings brought a calm end to our day that had been busy while hosting a reunion for Helen of our church ministry friends. While there I photographed a friendly group from Entiat having fun in the river.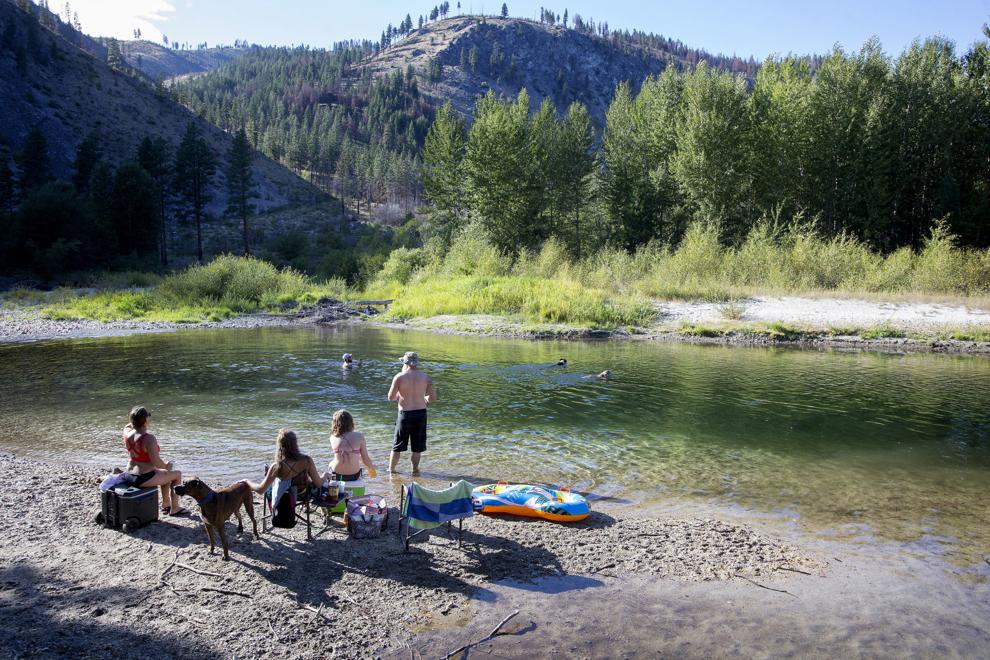 Then on Monday, reporter Reilly Kneedler and I met up with photography artist Claire Dibble who has spent the last three months kayaking down the Columbia River. She built her own kayak with a thin skin and can feel all of the currents in the river as she passes through. She is becoming connected to the river in a close way.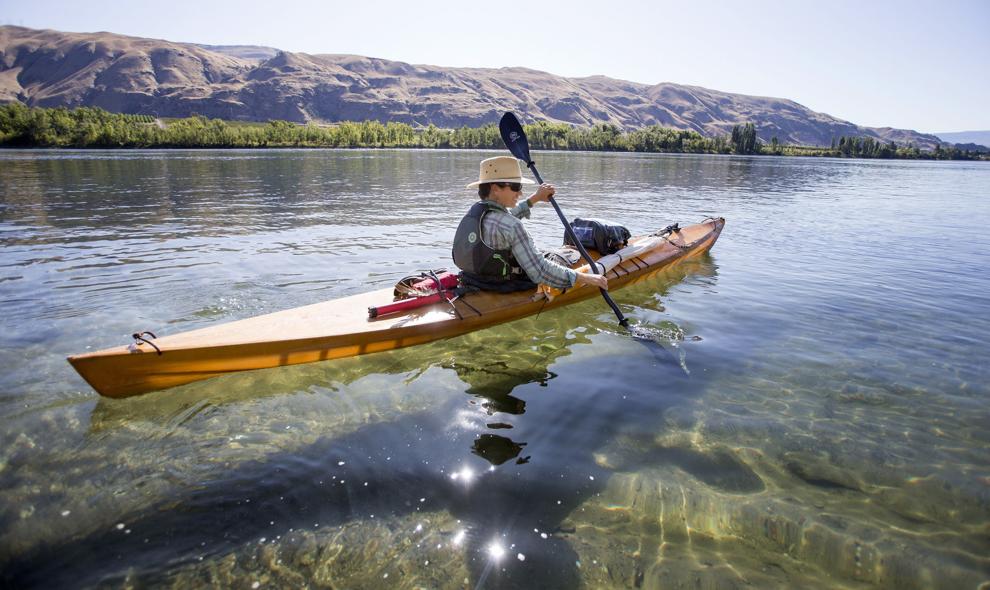 We live in a unique area with an abundance of opportunities to enjoy our streams, rivers, and lakes — what you might say is the lifeblood of our region.