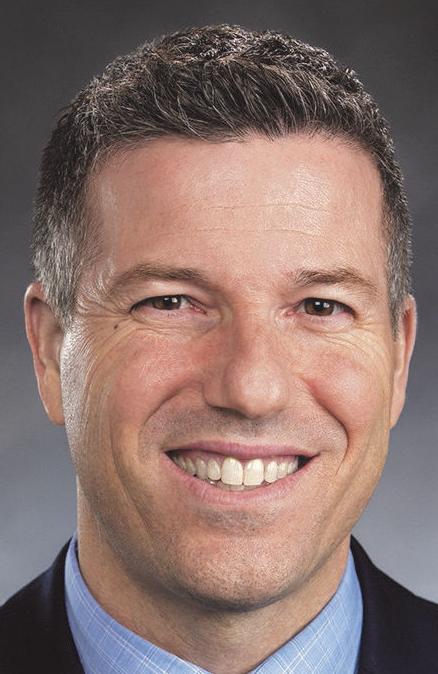 As you probably know, the 2019 legislative session recently adjourned on schedule after 105 days, with all three state budgets approved for the 2019-21 biennium. The operating, transportation, and capital budgets were each approved on the final day after many months of public input, discussion and debate.
One of the highlights for me this session was our legislative team securing $4 million in funding for the Wenatchi Landing sewer extension project, which was one of my top legislative priorities this session.
The name and spelling of this project, involving an area located in Douglas County near the Olds Station Bridge, is based on the Native Americans who lived years ago near the confluence of the Wenatchee and Columbia rivers. The project vision, discussed locally and in the planning stages for a number of years, involves a fully installed road, water line, and sewer extension that could lead to a multitude of regional benefits for responsible housing, commercial development, and recreational space. Suitable land for development in the valley is becoming increasingly scarce, which is why responsible and coordinated development is so important in this particular area.
Phase 1 of the Wenatchi Landing project, estimated to cost $4 million, includes an extension of sewer infrastructure past 35th Street N.W. outside of East Wenatchee. This project could greatly enhance economic development opportunities and our overall Wenatchee Valley quality of life. A recent economic analysis indicates that for every dollar of public investment made here, an amount between $9 and $112 will flow back to our area, a significant return on investment.
Securing funding at the state level is always a challenge, but good work and planning by all involved helped us secure the appropriation. I'd like to thank my hardworking seatmates, Representatives Steele and Goehner, for their commitment to this project and to the following local entities who supported the effort: Chelan County Commissioners, Douglas County Commissioners, Douglas County Fire District, Douglas PUD, Douglas County Sewer District, East Wenatchee Water District, Eastmont Metropolitan Parks District, Eastmont School District, Port of Chelan County, Port of Douglas County, City of Rock Island, City of Wenatchee, City of East Wenatchee, Our Valley Our Future, Wenatchee Valley Chamber of Commerce, NCW Association of Realtors, and Building North Central Washington.
I'd also like to personally thank Douglas County Commissioner Dan Sutton, Port of Douglas County Executive Director Lisa Parks, Douglas County Sewer District General Manager Bernita Landers and her Commissioner Greg Peterson for their personal advocacy throughout the session at the Capitol. These collective efforts helped make this possible and resulted in a very positive outcome for this project.
This is only the beginning because Douglas County is considering road improvements for the area. When we look back 10 years from now, we'll realize the full impact of our efforts. Our community has many thoughtful and talented leaders who are especially powerful when we combine our efforts. We can accomplish great things together!
Sen. Brad Hawkins of East Wenatchee is State Senator for the 12th Legislative District, which includes Chelan County, Douglas County, and portions of Grant and Okanogan counties.