Without a Veterans Day Parade to cover last Wednesday, I photographed three separate events.
My first stop was Evergreen Memorial Park, where people were gathering to put flags beside veterans' gravestones.
I followed the first group out into the cemetery, two youth with an armload of flags and an adult punching holes in the ground where the flags would be planted.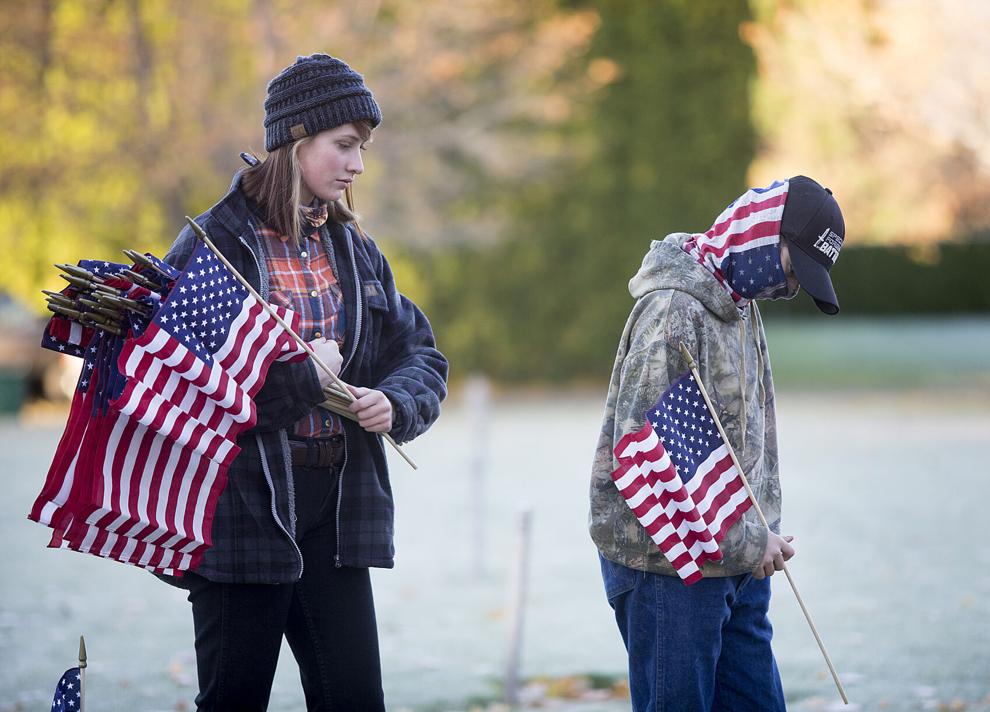 I was still holding out hope for some sunlight to break over the hills in the east but as the group entered a row of markers underneath trees and covered with leaves, I got low as they began clearing the headstones.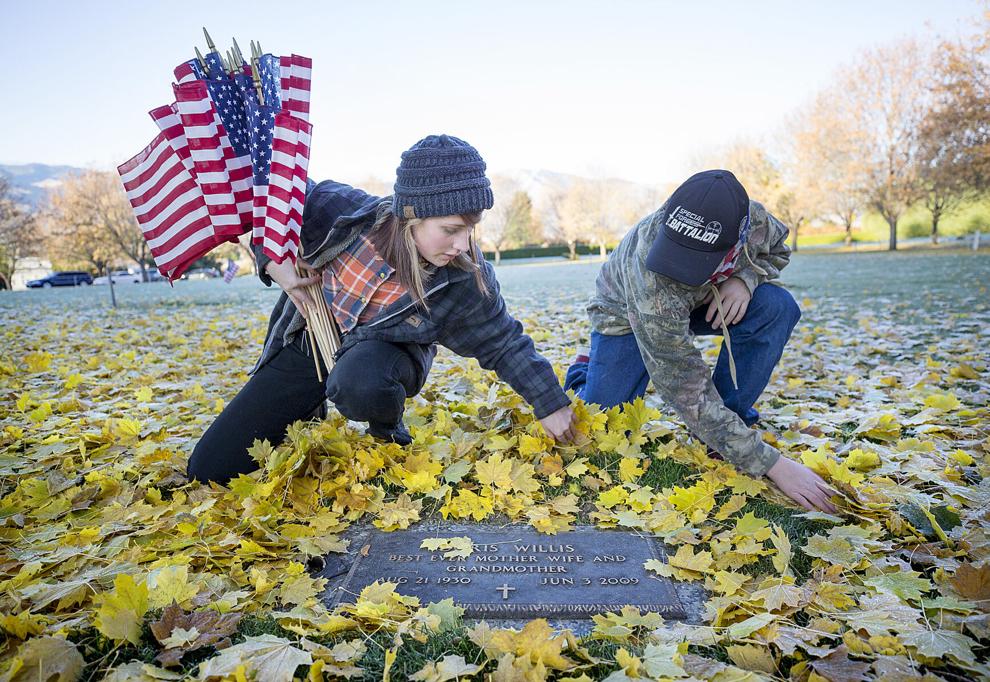 The event was basically over in 15 minutes so I headed to the Wenatchee fire station, where I photographed the bell removal. 
Afterward, I went to the American Legion, where they were scheduled to give a 21-gun-salute at 11 a.m.
I talked to the veterans and found out where the tribute would take place, then I found a spot to try to get the shadows and reflections from the windows in my photographs. The lighting was wonderful as they aimed their rifles in the direction of the sun. Shell casings flew into the air as I made my images. I photographed them with a wide-angle lens, trying to show the people who had gathered to watch in the background.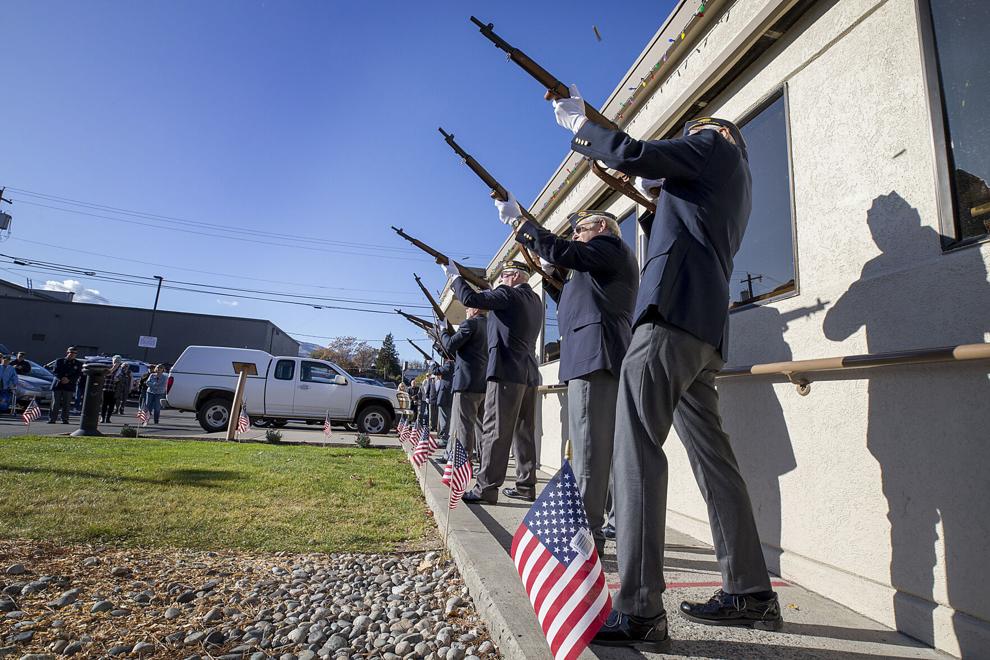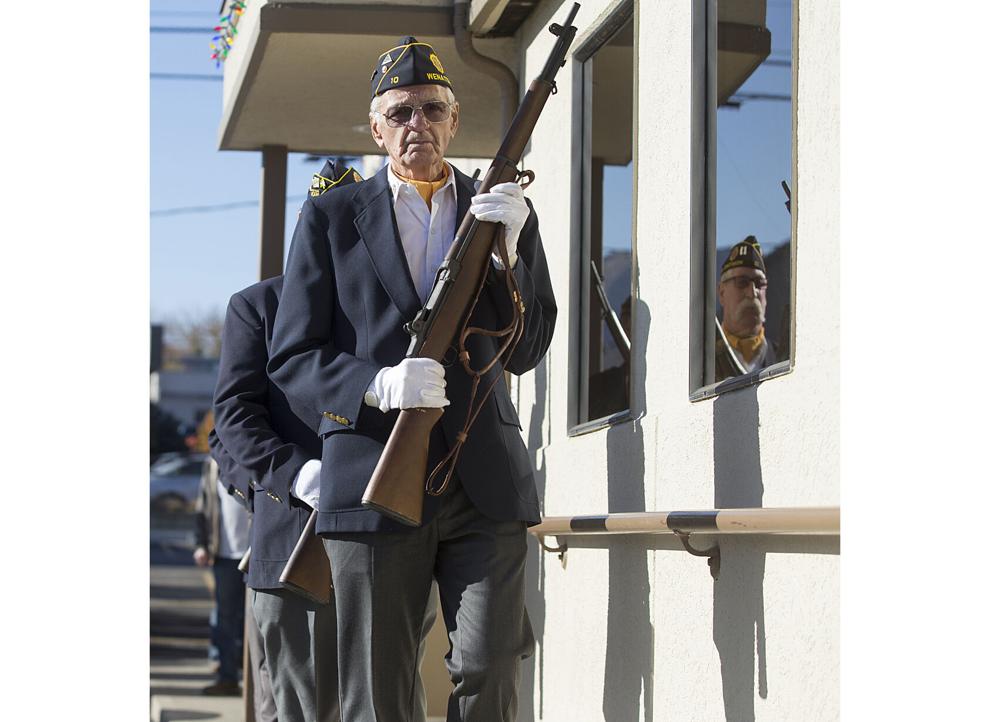 It was a moving event as a bugler played taps afterward.
Later in the afternoon, I drove to the care center in Cashmere and met Samarah Givens, who was scheduled to sing "The Star-Spangled Banner" to residents. Because of the virus, she wouldn't be allowed in the building but was given a portable speaker next to the dining hall windows that were opened a crack so the veteran residents inside could hear.
Again, it was a quick event and, again, I tried to work with reflections of the windows for a photograph. I liked this one where you could see the veteran holding a flag and Samarah waiting to sing.
I was hoping to get the same picture when she was singing but the staff moved the veteran into a different spot in the room so I worked on photographing the whole scene.
I noticed the reflection of the care center's flag in one of the windows while she was singing and moved slightly so it was centered in the window frame.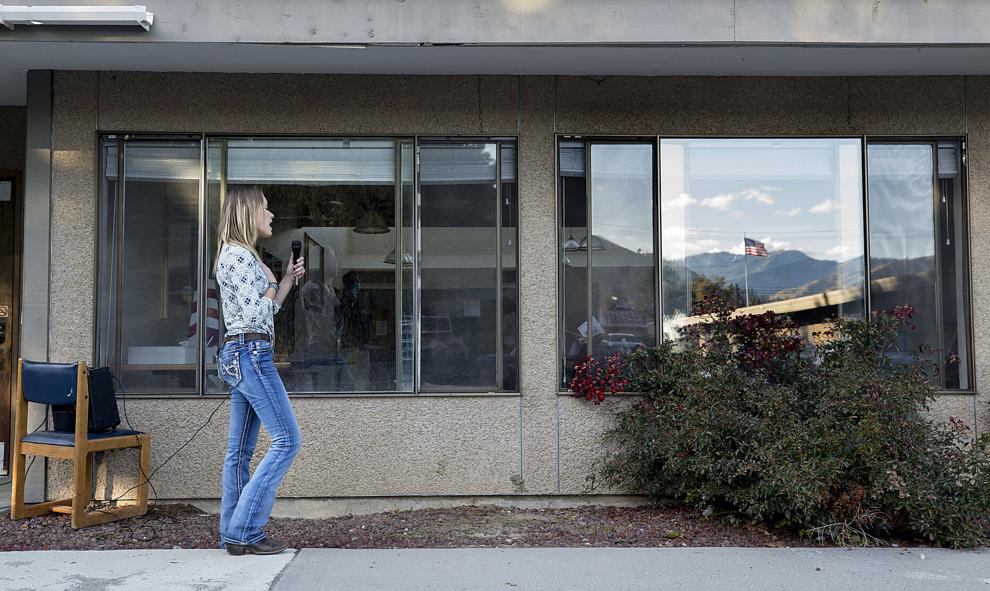 It was strange not to have a parade to photograph but still good to experience three different and honoring events.