It was good to get back to shooting high school sports this week even though it was a practice with a strange twist to start, and for a sport that won't be played in competition until next spring.
I had noticed Eastmont High School's tennis team out on their courts on Wednesday so after calling the school's athletic department to see when they would be out again, I headed back on Thursday afternoon to document what practice is like during the coronavirus restrictions.
I walked up to the courts and found coach Jamie Carter with a thermometer in hand asking players about their health conditions. They were standing far apart as they approached the coach one by one.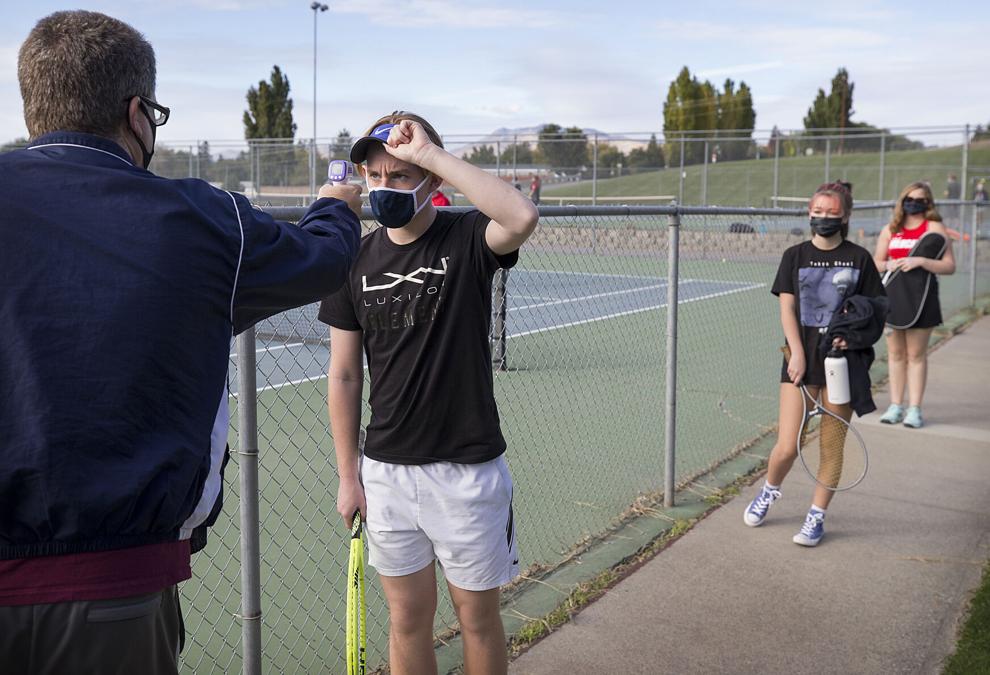 After checking in, they were able to get into small groups where they either played tennis or ran drills.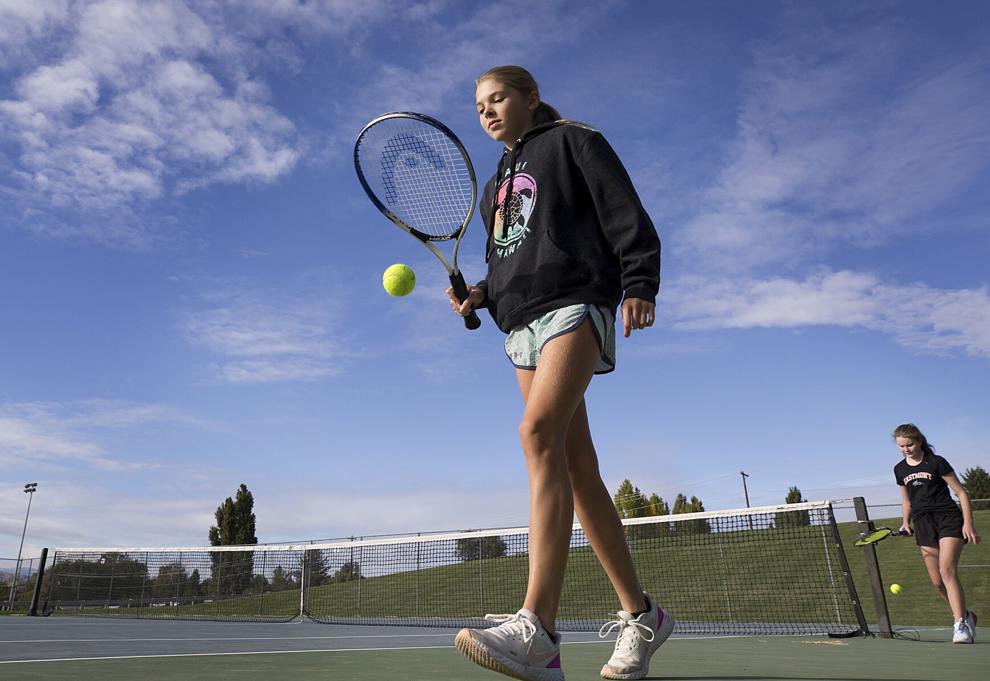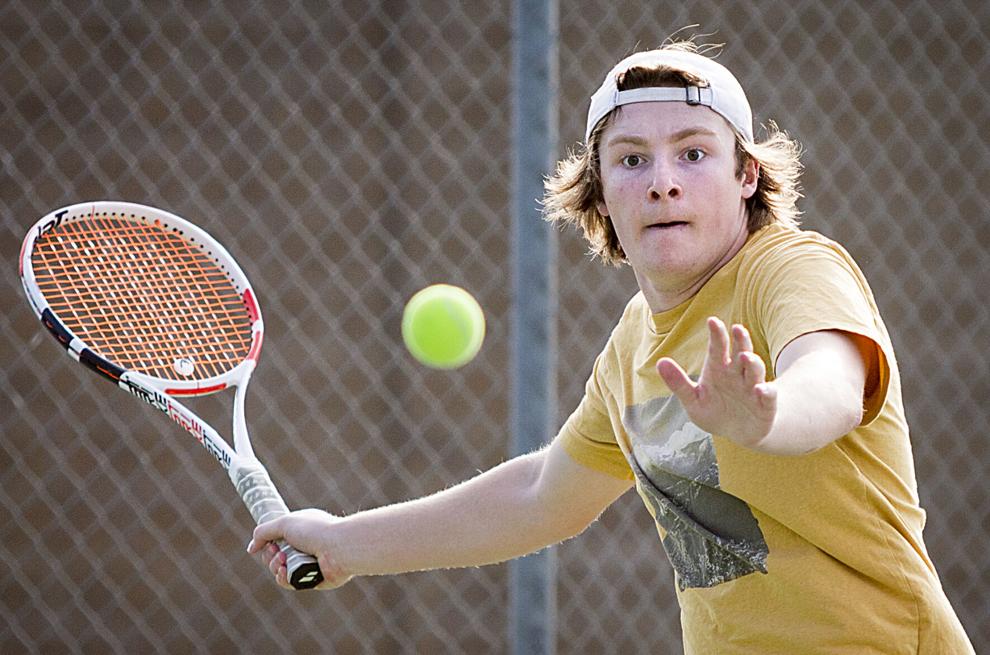 I was struck by how refreshing it was to once again see high schoolers in groups smiling, laughing and exercising together.