A week ago I ended up shooting a lot of what we call Stand Alone Photos or Caption Line Only Photos (CLOs). Basically, they are photographs that can run on their own without a long story but with caption information instead. They tell a story or present a slice of life of our community on their own.
I thought it would be interesting to describe the circumstances of my favorite of these CLOs.
Chronologically, I had been watching for work to start at Wenatchee Valley College, specifically the tearing down of the murals on the exterior walls. On Monday, Dec. 16, I saw a crew gowned-up, taking off asbestos and I looked around for murals that would fit their dress. Around one of the corners I saw this shot and waited a while for a worker to be positioned around the door — like he is coming out of the painted man's gut.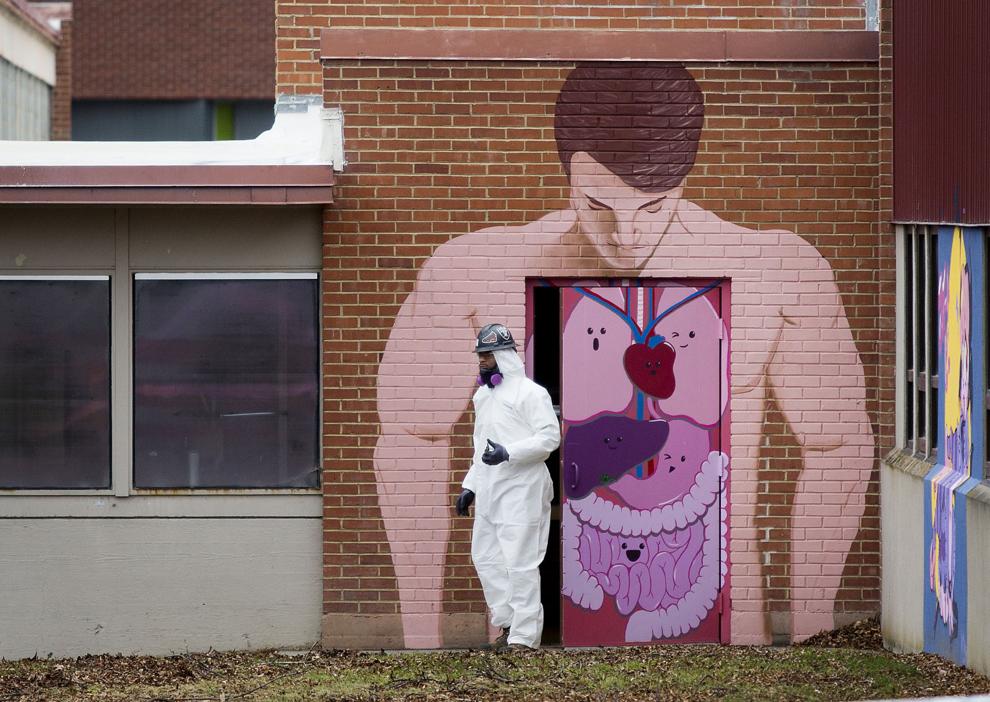 The next day I spotted this man changing the light bulbs from a rental sign and framed him with other lifts behind and to the side.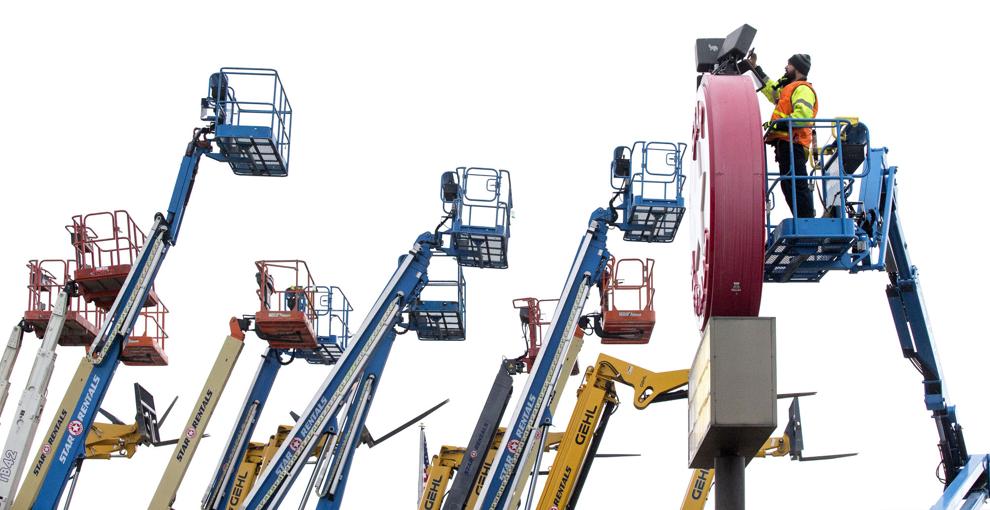 On Wednesday, I saw a post online showing ice forming on the trees up Wenatchee Heights and headed in that direction to see what I could find. This vertical scene struck me with the centerline leading to an iced tree.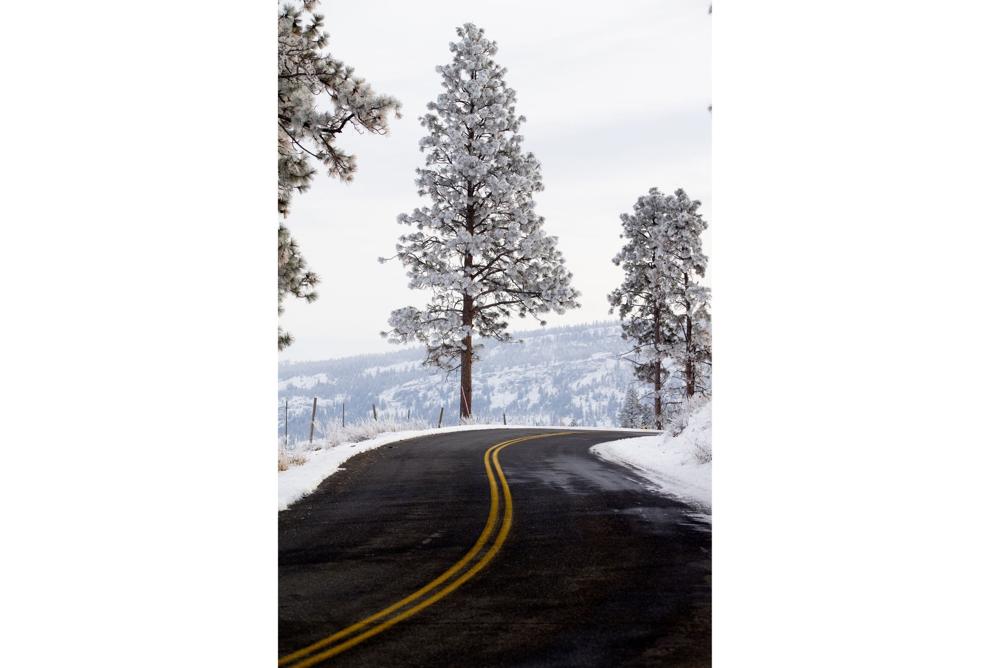 On the way down, I spotted this bird perched on top of ponderosa pine trees. I was able to drive my truck close to it, shooting it with a long telephoto lens.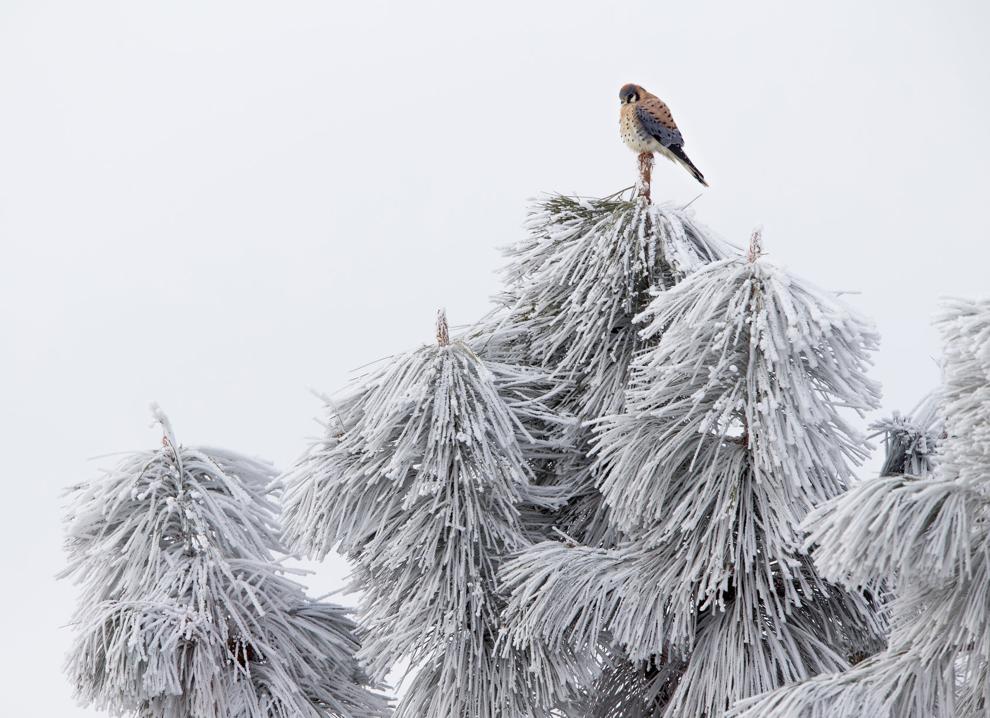 On Thursday, we had a sudden snowstorm in the afternoon. I went to one of the local elementary schools and talked to the office about photographing kids as they left the school for the day, coming out into the snow for the first time. I waited outside one of the exterior doors for reactions and caught a cute photograph of two children.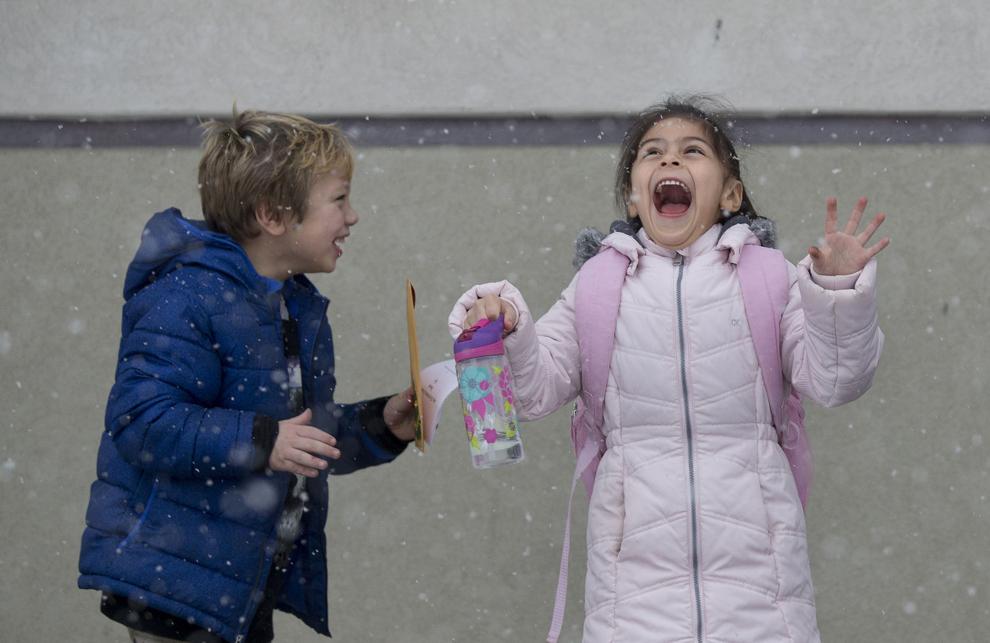 And then on Friday, with that snow on the ground, I found out that the Leavenworth tubing hill was opening up. I drove there and in a steady rainfall photographed a Russian family as they came zooming down the slick hill. I used a slow shutter speed to capture the speed they were coming down.