Every year we publish a page of the Apple Blossom top ten candidate biographies with their official photograph to preview this coming Saturday's selection night.
Seeing that on our internal story budget, I called festival administrator Darci Christoferson to get some ideas about when I could photograph the top ten out in the community. The idea would be to use that image on page A1 or A2 to reference the biographies in the other section of the paper last Friday, Jan. 31.
By the time I called her, there weren't many times left on the royalty candidates' calendars but one thing Darci mentioned that pricked my ear was a mock panel interview. It's something I hadn't covered before and Darci said I might get a good photograph of the candidates coming out of the room where they had been interviewed.
When I arrived at the Rivertop Bar and Grill and talked to one of the chaperones about what was happening I concentrated on getting the candidates reactions after the interview and was able to photograph Darci hugging Chelsea Wickel after she was finished. I like this image because of the light on her face and the open door of the interview room at left.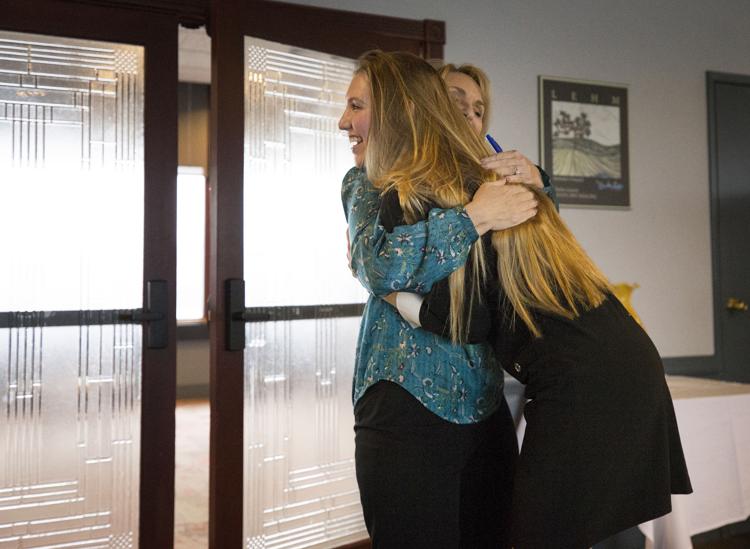 Then I shot Kelly Norland going over her interview with chaperone Allison Womack. I really liked the light coming in from the window and the concentrated look on Norland's face.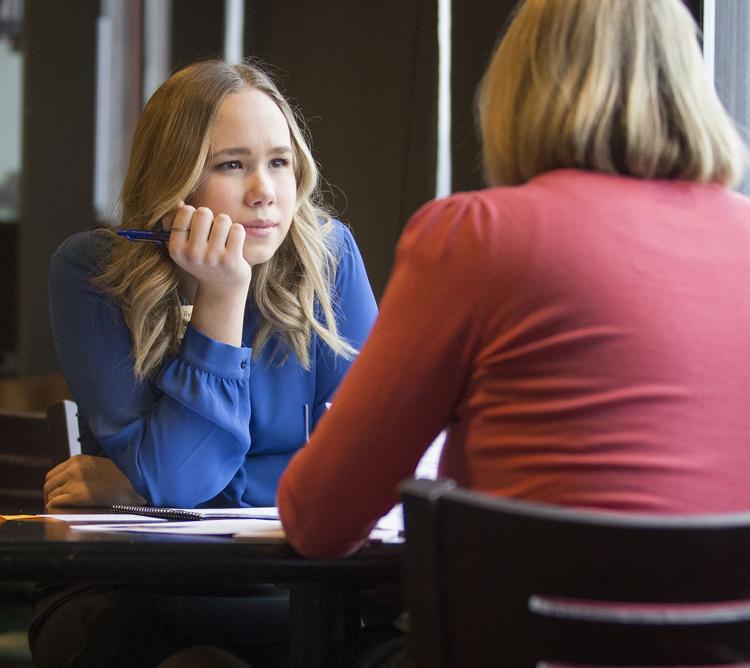 I was pretty happy with these images but asked Darci if I could step inside the interview room and be there just before a candidate began answering questions from the panel. When I entered the room and saw the single, empty chair in front of the panel I knew I had the picture that told the story.
Even though the panel of apple blossom volunteers were smiling and greeted each candidate with a smile, I couldn't get over the feeling of intimidation that chair exuded.
It took a few attempts to get the lens settings, perspective and angle correct but I was happy with the resulting photograph.