When it comes to photographing onstage performances, I find myself spending most of my time backstage instead of in the audience. In the last week, I've had four of these occasions.
When I cover these events, I'm looking for better angles, backstage moments and scenes that people watching the production don't get to see. Lighting is also more interesting from the sides of the stage.
Saturday night's Apple Blossom Festival royalty selection pageant was the first of the four events.
The Apple Blossom staff and volunteers are wonderful to work with and try to get me where I want to be. I started off the night photographing from a storage landing above the Wenatchee High School auditorium stage to get photographs of dancers from a high angle.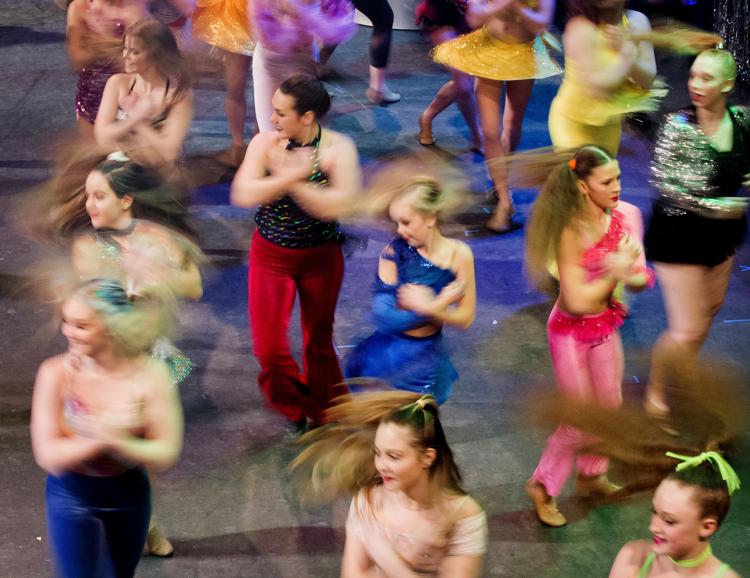 Later, while judges were tabulating their votes, I was allowed in the candidates' dressing room where they tried to calm their nerves before the announcement was made.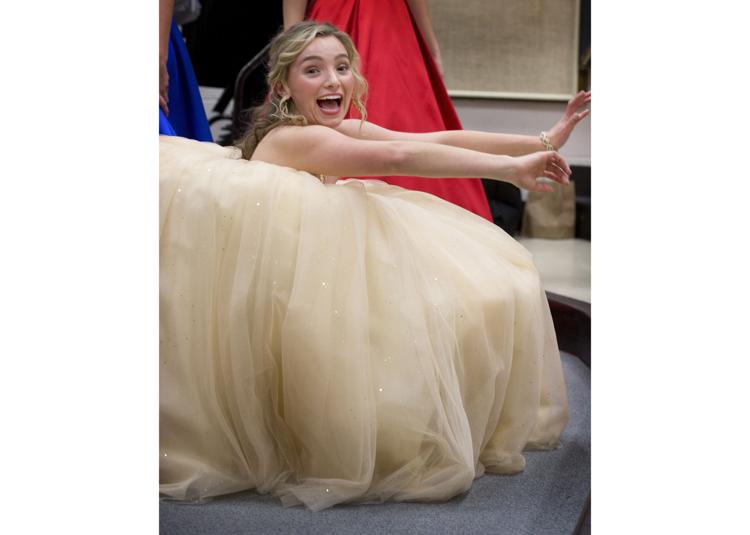 This year, I decided to also photograph the selection moment from backstage and found some great angles.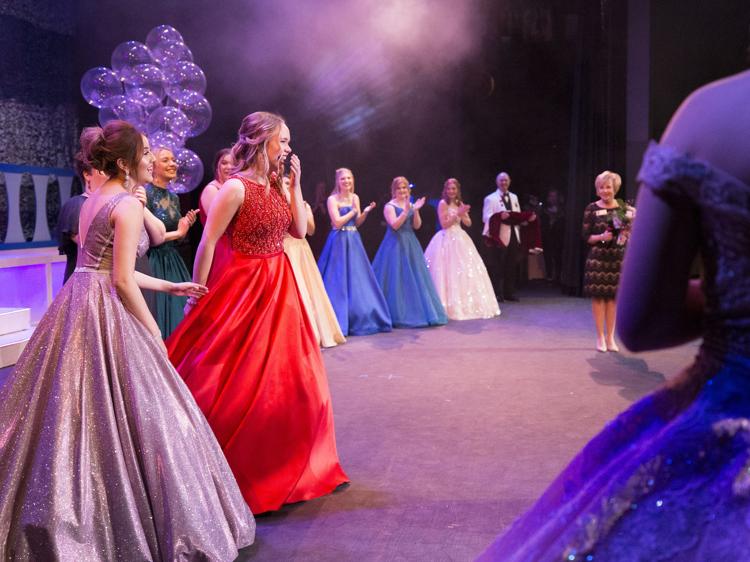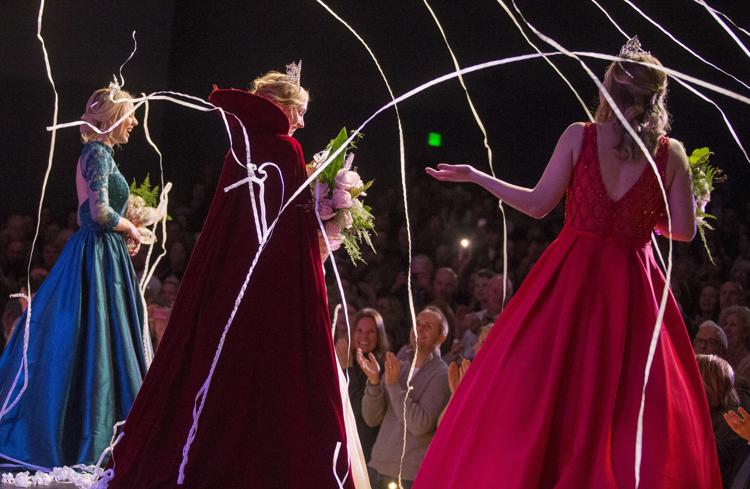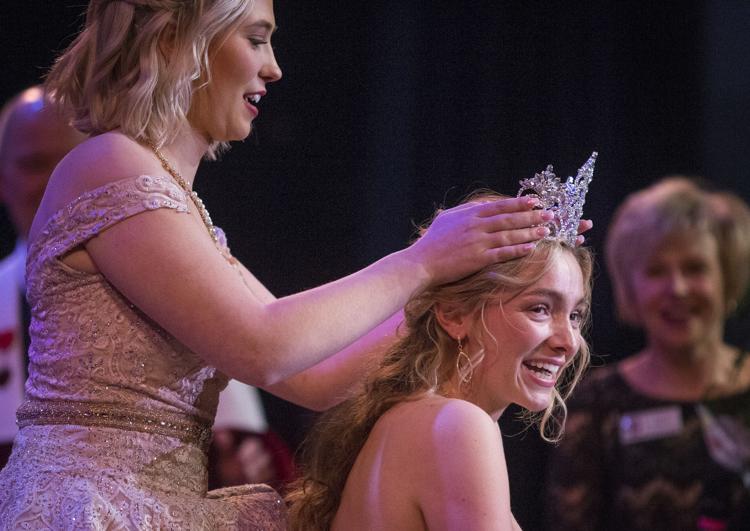 On Monday, I went to the Performing Arts Center where I had been told about a Senior Citizen Day the PAC puts on every month. This time I thought the best angle would be from the audience, showing people in the foreground watching a classic musical. I needed to time the moment of the photograph to a telling scene on the screen.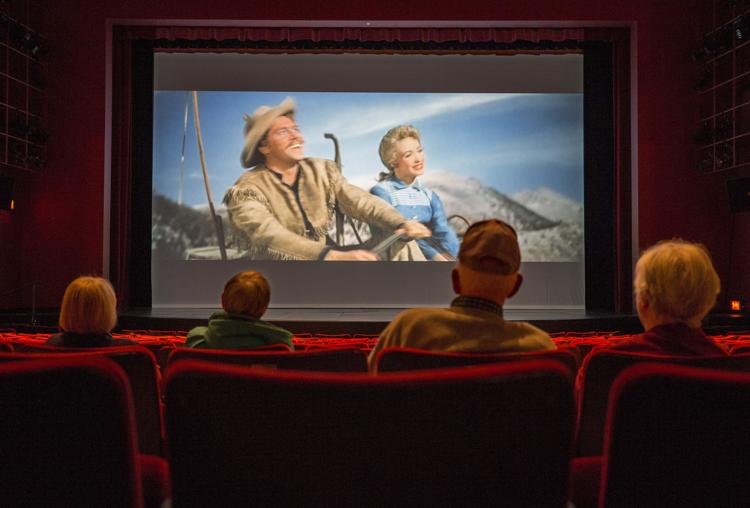 A few weeks ago, I received an email about Lincoln School's annual play that would be starting Monday after school with auditions. I'd photographed the play during rehearsals before so I decided to show up and watch as the students took part in the auditions.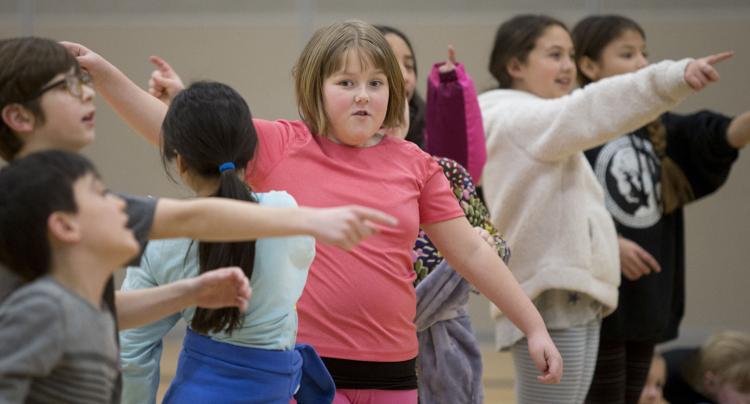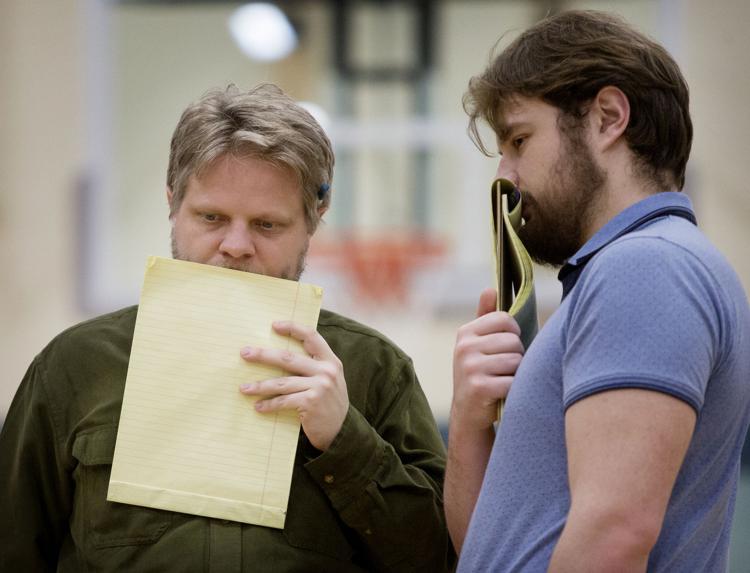 I was pretty happy at the reactions the children had as they found out the parts in the play they received.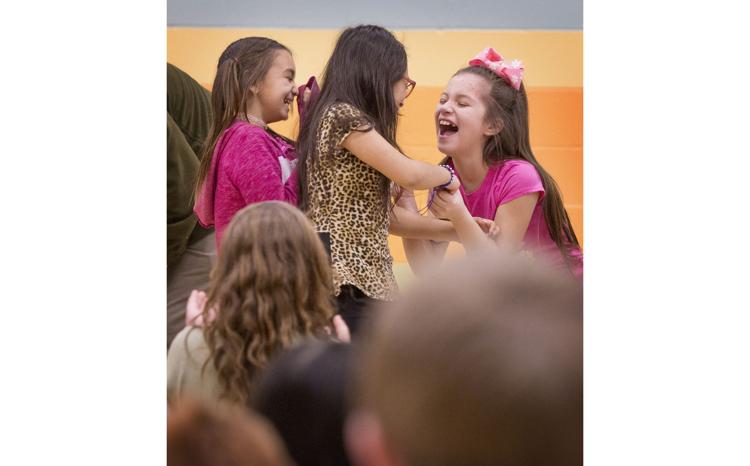 And Wednesday night, Wenatchee High School students took to the stage in the first day of their Janice Franz Talent Show. Again, I wandered around backstage for some interesting moments and angles, noticing that when the main curtains were opened, a beam of light streamed through as the artists left after finishing their performances.
I waited behind the curtain as two stage crew members pulled it back and a performer came off. It was fortunate that she had long, curly hair that the stage lights backlit.