A few weeks ago The Wenatchee World received an email from Pastor Steve Haney with Christ Center Church in Cashmere telling us that his church was opening its new building on Sunday, Oct. 24, inviting us to do a story.
I have been watching the building slowly being built with the idea of a photograph but could never pull out anything interesting. When Pastor Haney let us know it was getting close to being finished, I sent him a reply asking when people would be inside finishing up.
I was looking for something happening in the sanctuary that could show the size of the building. They had been meeting in the back of Cashmere antique store for many years and when I had visited some five years ago, I saw how cramped the space was.
As the day we arranged to show up drew near, I started to remember the times when I would try to time my visit when people were doing something only to show up when everything was already done. For ethical reasons, that kills my chances at documenting people. My photographs have to be honest and real — I can't recreate anything that has already happened or stage a photo.
To add pressure, we had left a spot open in our Thursday newspaper for the photographs and story.
Thankfully, the timing was perfect and I arrived the same time as parishioners as they got ready to move chairs into place in the sanctuary. I spent about an hour with them as they worked.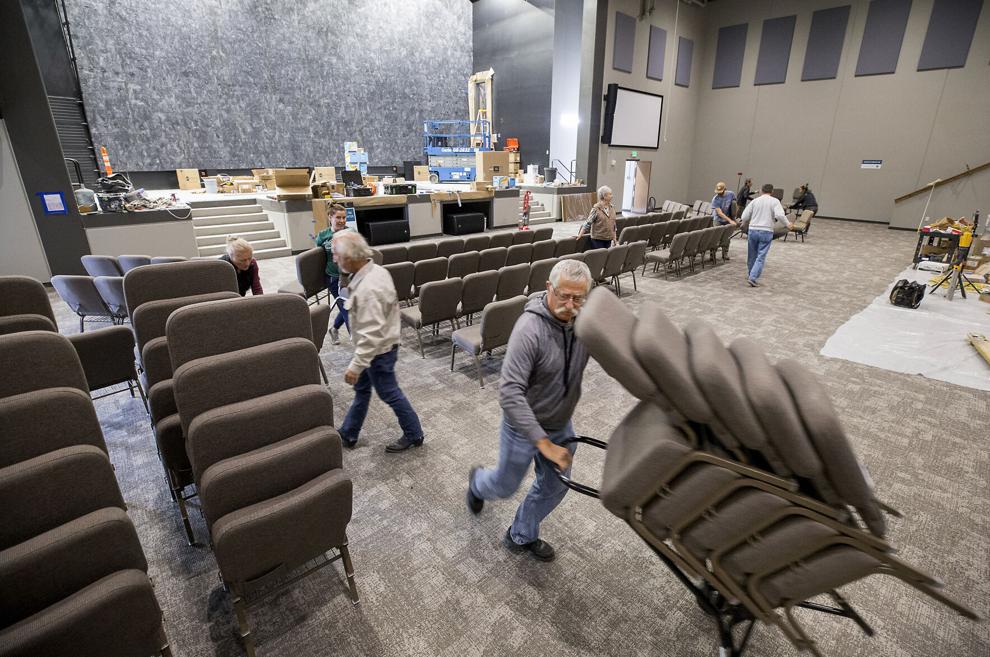 The bonus to my visit was photographing Pastor Haney as he hopped onto the stage and looked out over the chairs for the first time — a scene he will see for probably many years.