Earlier this week I headed to a storage area of The Wenatchee World building where bound volumes of every issue of The World is kept in a dark room on wooden shelves. I was looking for issues from October 1918, through February of 1919, finding stories from The Wenatchee Daily World that documented the Spanish flu at that time.
Columnist Rufus Woods had sent me some dates to look up and photograph headlines that appeared in that time.
I came to this issue from Nov. 7, 1918:
I also remembered working on a photograph in 2004 about the flu. A neighbor of mine at the time, Ernest Story, (who has since passed on) had told me he was a surviving victim of the Spanish Flu and his uncle and family, who had died of the flu (Don Story was noted in the article) were buried in the remote Hamilton Cemetery in the hills above East Wenatchee.
I got permission from the owner of the surrounding wheat ranch to drive Mr. Story to the cemetery and we looked unsuccessfully for his uncle's gravestone. I did notice however that quite a few stones at the site had death dates of 1918.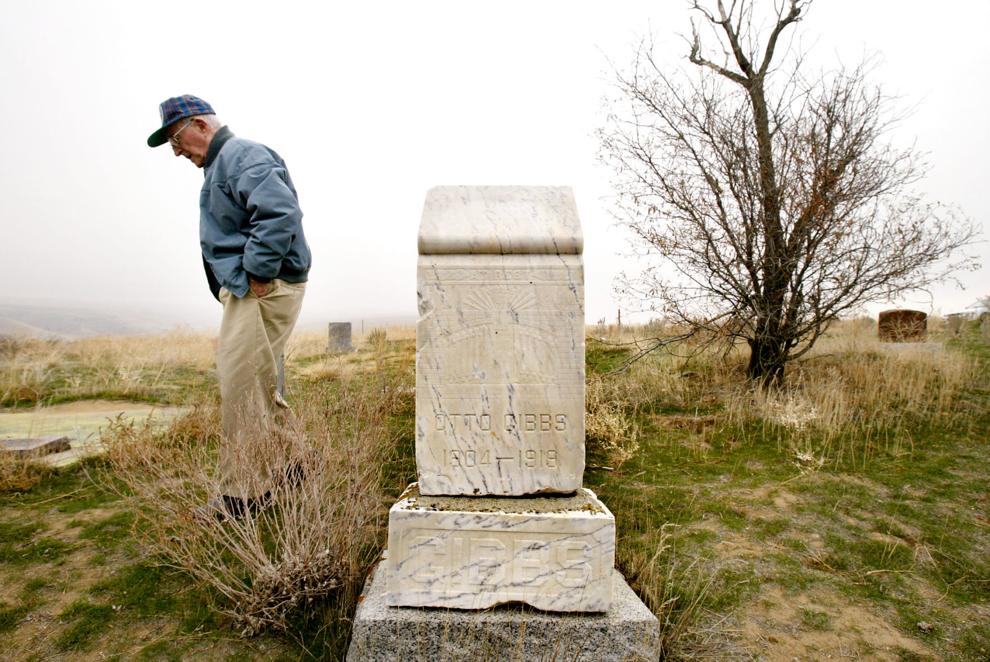 A couple of things I also noticed about The Daily World's coverage of the flu was how, over the five months of coverage, the community would think they had the epidemic beaten but it would come back equally strong or with more severity.
I also never saw a story about the flu on the front page. At the time, World War I was ending but with the Spanish flu killing many people a day, I would have thought there would be some mention of it on page one. Looking at other newspapers at the time, it was common that all of the front page would contain international and national news instead of stories from North Central Washington.
That has changed in the past 100 years as our front page is almost all local all the time, knowing that many people get most of their national and international news using digital sources. Our greatest value to our readers is providing news about our community.
I love looking back at the old stories, that's probably why I enjoy producing the Looking back column that appears every other Wednesday.
And to finish, here's an unrelated Safety Valve article that caught my eye (yes they called it Safety Valve even in 1918) titled "Meanest autoist in Chelan County on Little Wenatchee River."