I can't say it's ever been a goal of mine to ride a float down a street. I suppose if I thought it was even possible, it might be on my barrel list – interesting but less important than my bucket list.
Wednesday afternoon I met up with Apple Blossom Festival's Darci Christoferson, Deanna Bollinger, Lori Reed and Jac Cates in the parking lot of Gateway Cinema to photograph them as they rode this year's float to a retirement party for Jeff Neher, a longtime supporter of the festival.
After sitting idle for months in its trailer (it hadn't ever been used because of the COVID-19 restrictions) the Apple Blossom float's battery had died. It took a push from Cates and I to get the float out of the trailer far enough to reach the battery and jump start the engine from Bollinger's car.
Once started, backed out of the trailer, then assembled, they found a place to sit on the float and a phone was hooked up to the speaker system for some music.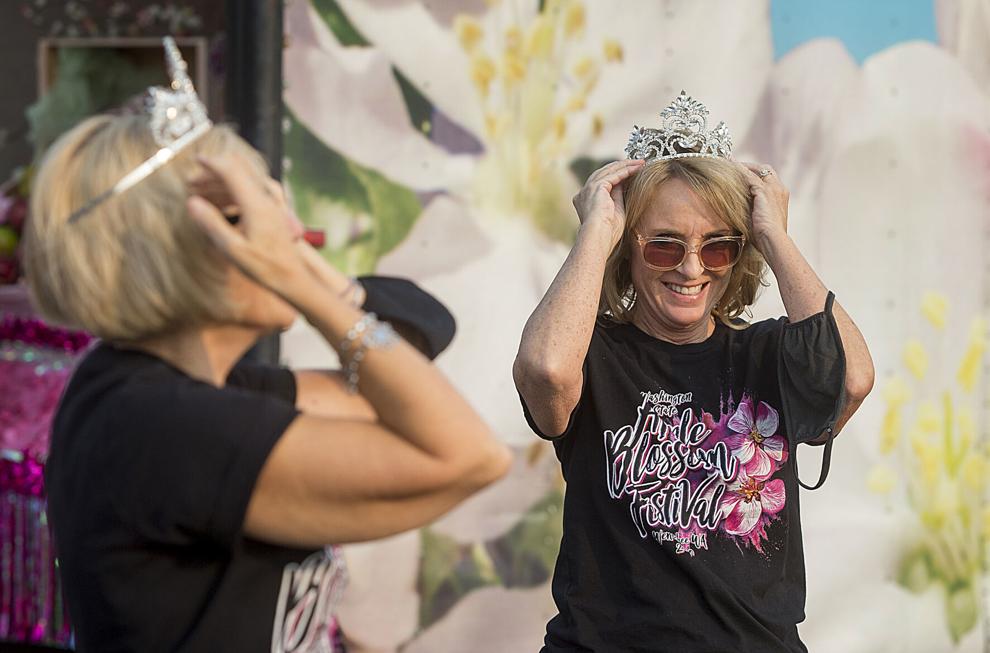 They began driving through the parking lot and I could tell I would have to run — no sprint — to catch up. I think they saw me struggling to keep up and encouraged me to hop on.
In my mind, the float was still just a way to get to the retirement party, but when driver Jac Cates cranked the music to "I'd Really Love to See You Tonight" and a few people smiled and waved as we drove through the parking lot, it became an exciting adventure.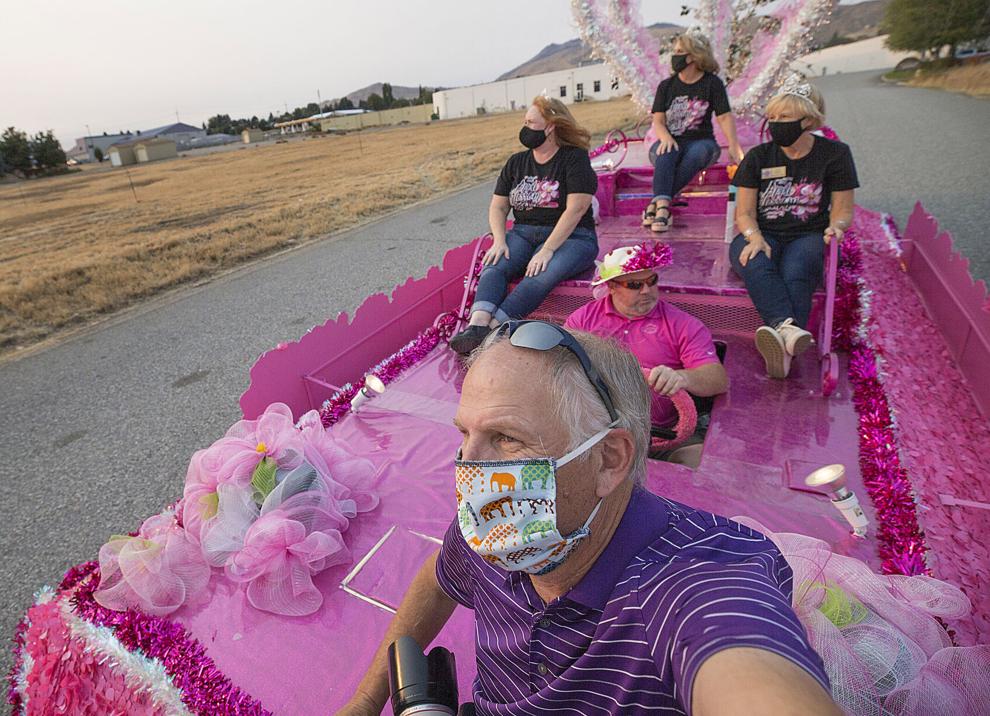 The way to the party was through a back road and I hopped off the float before it turned into Neher's business to do my photography thing.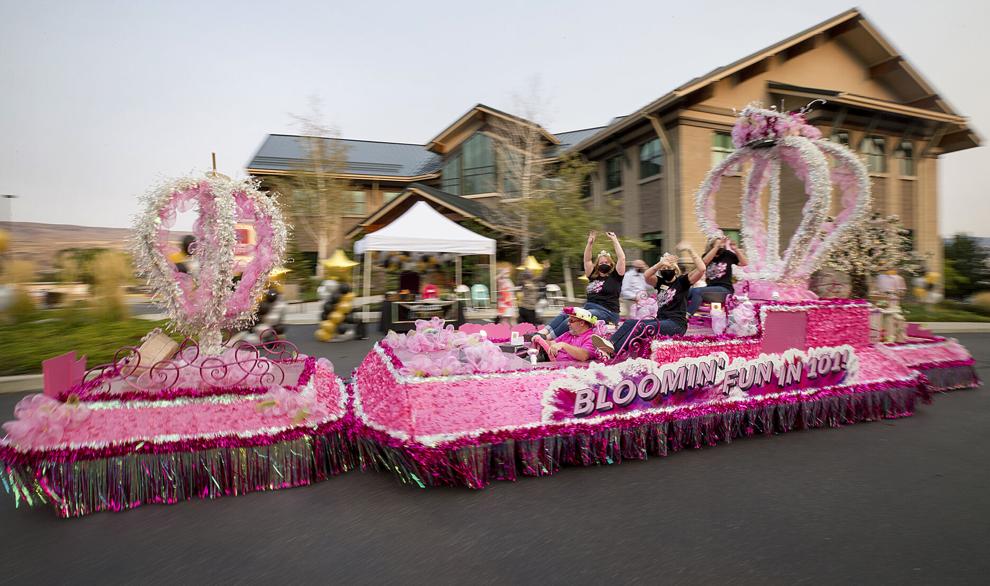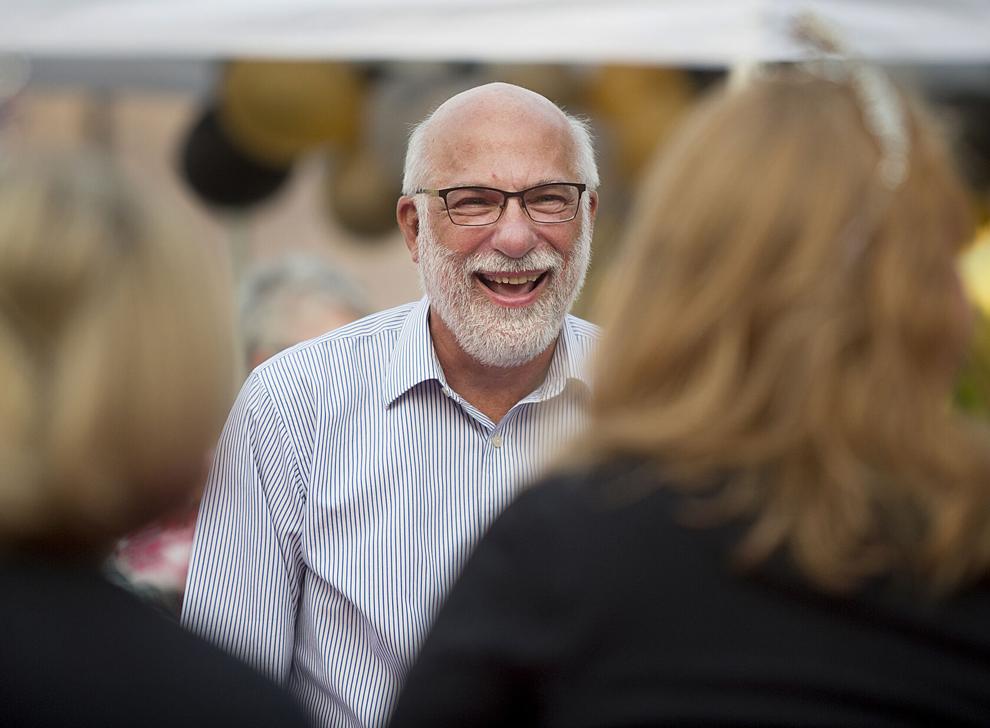 When that was over, I hopped back on and we went along Penny Road to Easy Street slowly driving along to the songs "Sailing," "Cool Change" and "Brandy."
Surprised drivers passed us as Cates slowly drove the bright pink float along the side of the streets. Plastic petals adorned it with signs "Bloomin' Fun in 101!" on its sides and a blooming apple tree on back. An apple-shaped crown was in front of me and a bigger one behind Christoferson. Looking closely, I could see smiles on the drivers' faces. Two construction workers on top of a Taco Del Mar stopped what they were doing to wave. I waved back.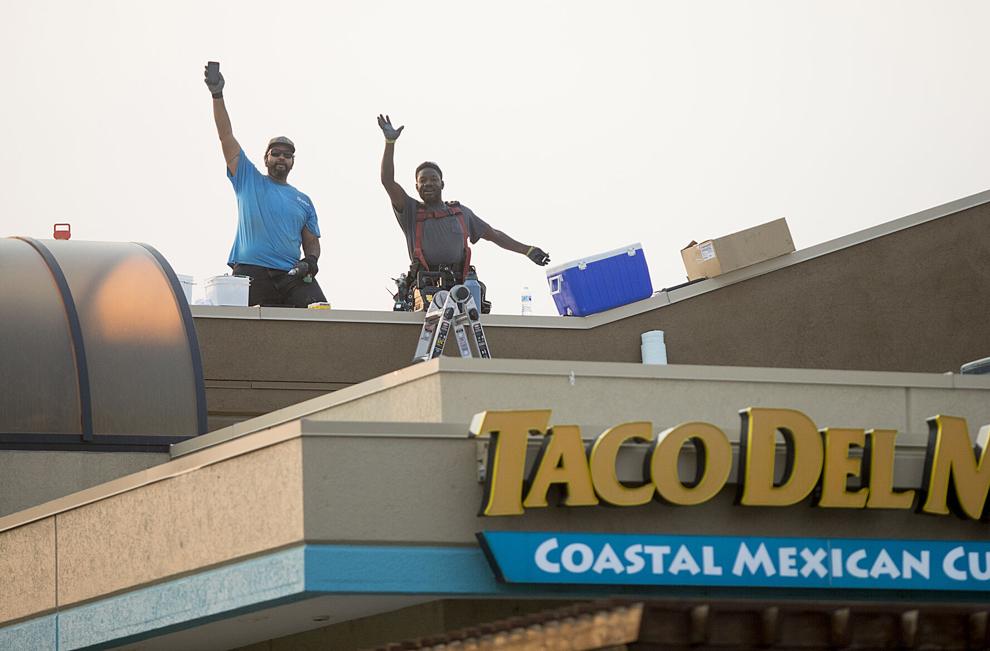 When I get to cover parades, I like to go to the staging area and am always impressed at how happy the royalty is when they step onto their highly decorated floats. Now I understand where their joy comes from.