We learned that the nuns from St. Joseph's Church were leaving Wenatchee and heading out of state in the beginning of July. I had done a photo story on them some years ago, so I wasn't sure how to approach photographs for this story.
My dilemma was solved when we received a call Monday that in a few hours, the nuns would be at a luncheon and afterward would fly kites — most for the first time. Images of "The Flying Nun" television show with Sally Field and the song "Let's Go Fly a Kite" from "Mary Poppins" popped up in my memory as I drove to the church.
I waited at the church for the luncheon to conclude then followed them out to the playground as they began running around, trying to get their kites in the air. It was the first day of still air in weeks.
I wanted to shoot it with a wide angle lens that would provide a more intimate look at the nuns as they ran and laughed.
The way I generally approach using wide angle or telephoto lens is this: If I'm trying to get the perspective of being right in the action, I use a wide angle lens, and if the approach is like watching from a distance, I use a telephoto lens.
I liked this photograph as they all ran at the same time but without the nearest sister looking my way, it didn't capture the fun they were having.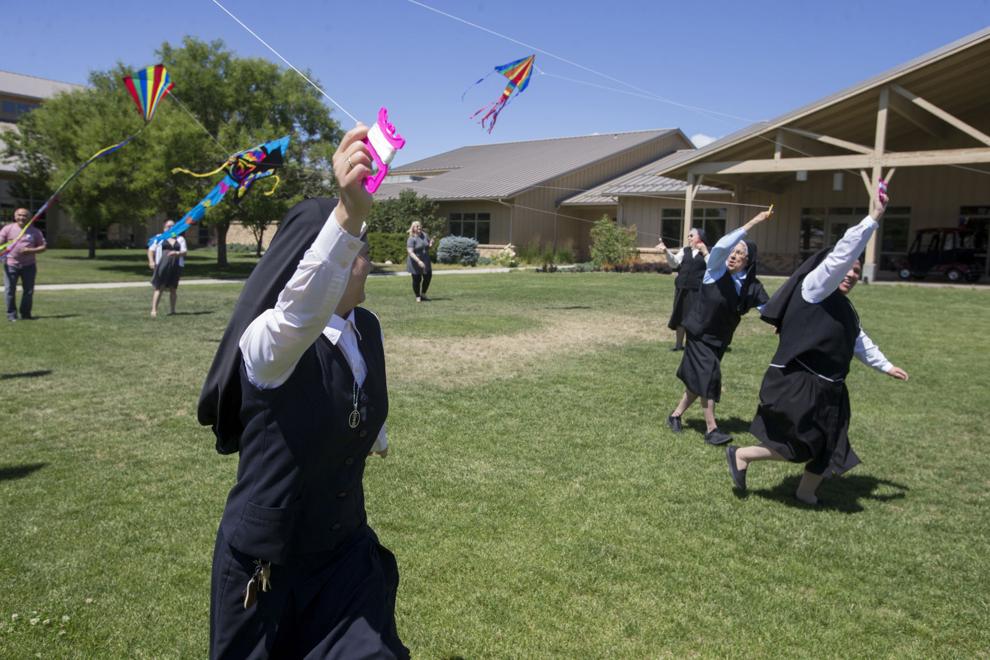 Occasionally they would turn with their faces toward the sun and toward me. This is the best shot I could get.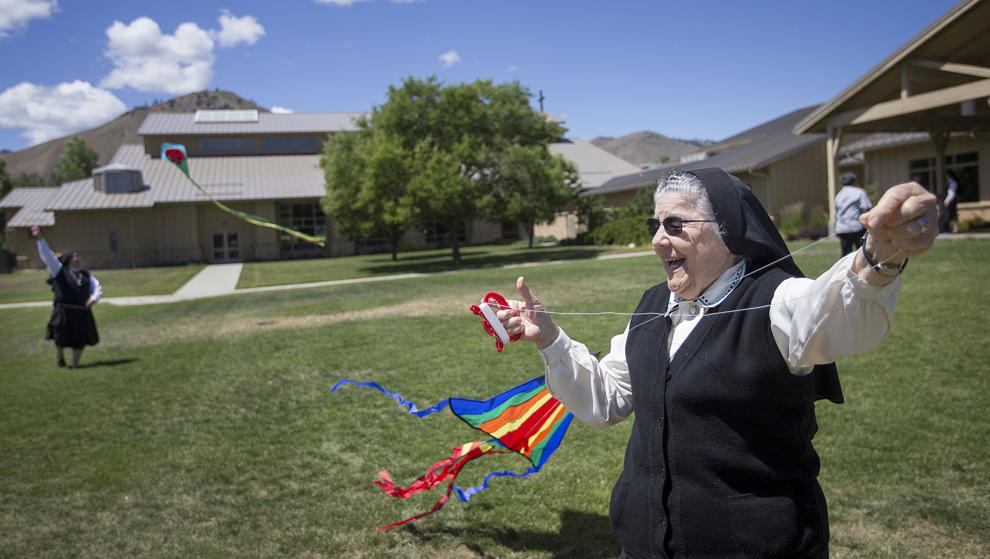 In a funny moment, one of the sisters lost the handle to the string on her kite. But with the wind pretty light, the kite just fluttered to the ground.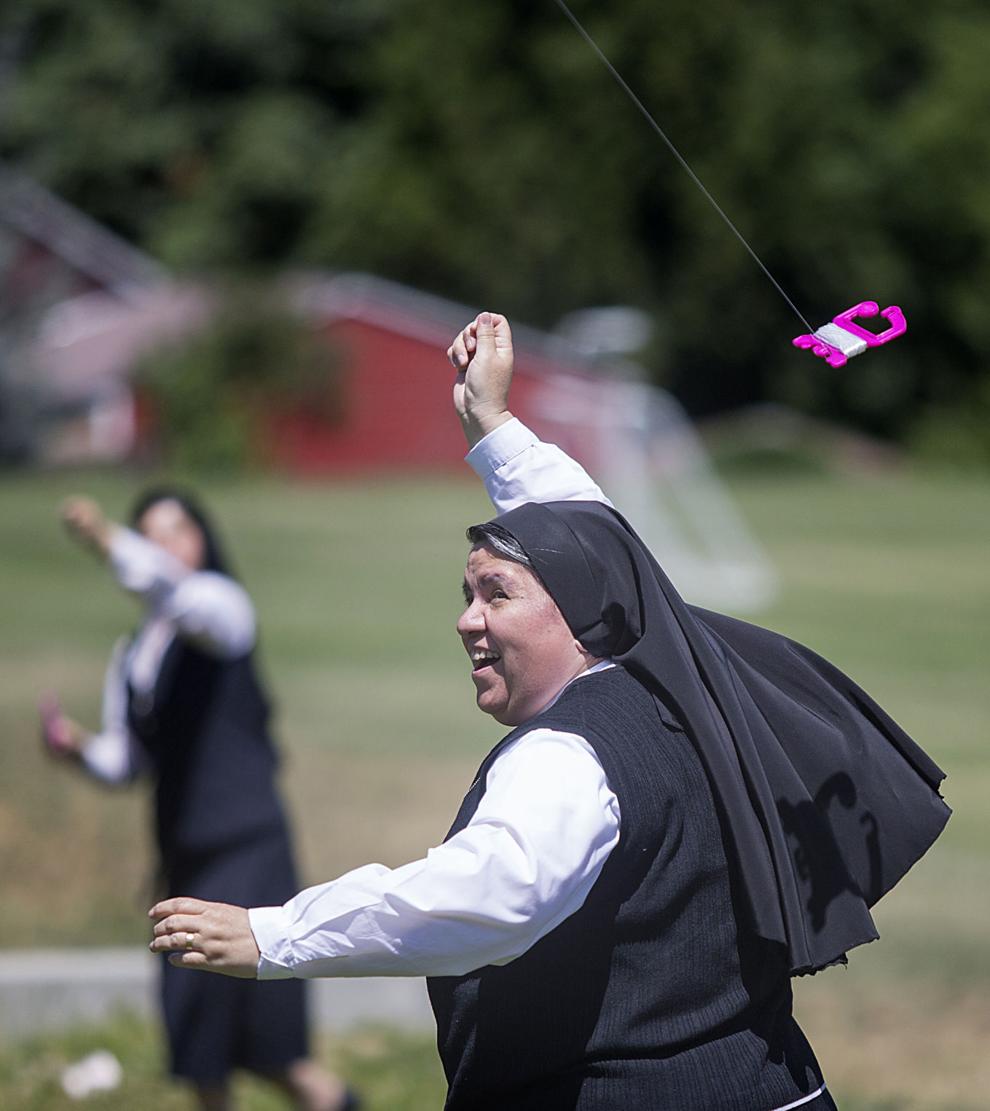 I'll miss having them in the community – they always seemed to bring joy to those around them.