Over the years as a photojournalist for The Wenatchee World, I've learned to look for details that can help explain a story in an unusual and interesting way.
Co-worker Mike Bonnicksen let me know last week about a pack test that was happening Monday for the state Department of Natural Resources. I thought it would be interesting to document the test that I've photographed before in lieu of the coronavirus and limitations caused by social distancing.
I found out that current employees wouldn't be tested so only two people were at the Wenatchee High School's track ready to walk three miles with a 45-pound pack.
That was interesting in itself but they were also keeping a safe, 6-foot distance from each other and I wanted to photograph the test while also showing that limitation.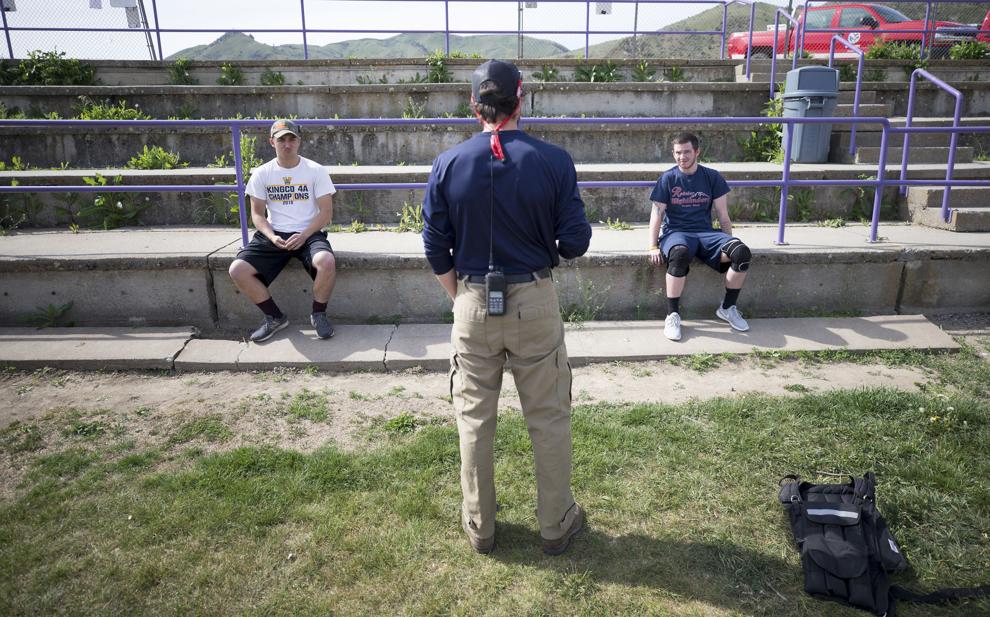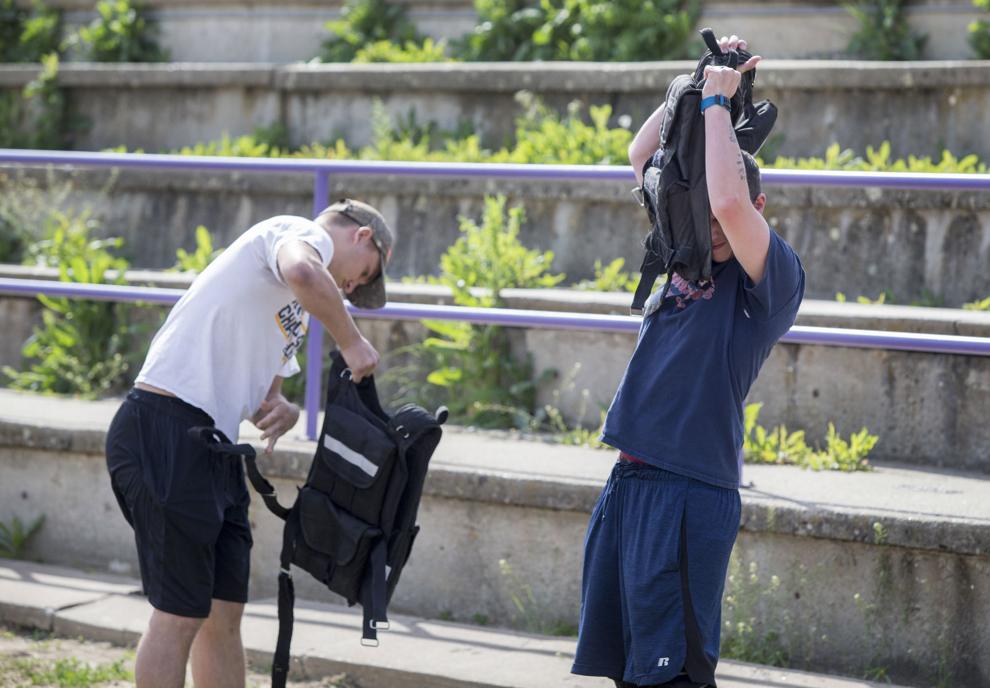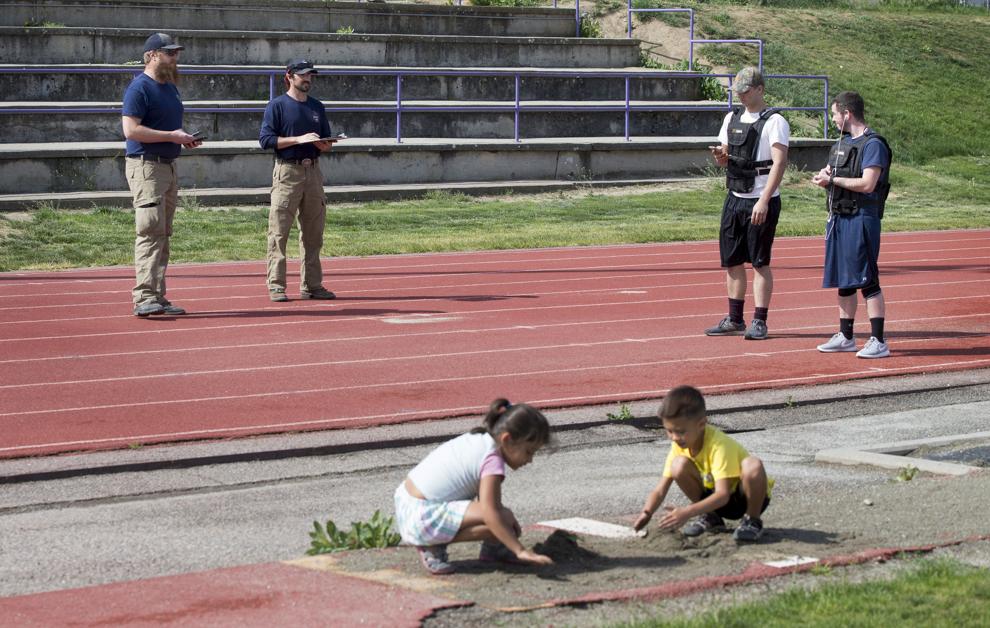 I was pretty happy with my results but noticed part of the track getting hit by a sprinkler. I walked over to it trying to get a good angle with the sun backlighting the water so it would show up in the image.
The water only came into one lane of the track so the walkers could go around it but across the track from me, two other sprinklers were also spraying water on the track. The location was much better for lighting and the water sprayed all the way across.
I knew the two people would have to keep walking through the water because they were being timed so I waited for the sprinkler's pattern to catch one of the walkers, forcing them to go through the spray of water.
It was Logan's fifth lap around the course when the water was directly in his way and he was forced to duck his head and walk through it. His timing was pretty bad, catching the sprinkler as they were both going in the same direction and he got thoroughly doused.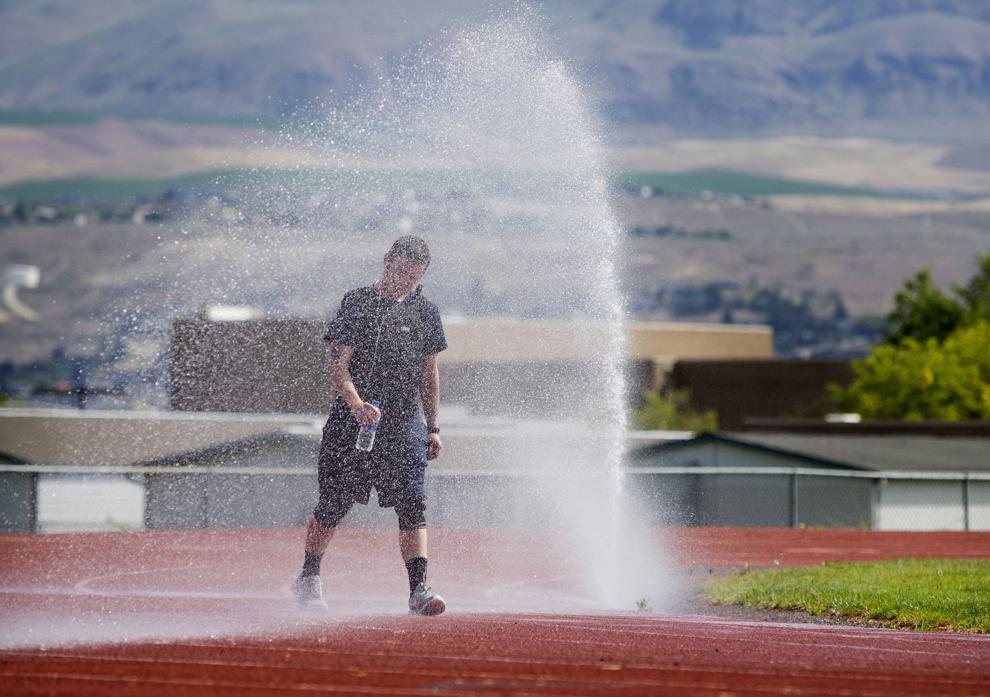 I liked this moment for the interesting image it created but also that it showed the firefighter's determination to pass the test.