---
At the beginning of every month, Wenatchee World Photo Editor Don Seabrook reflects on his best photos from the previous month.
---
Published in May but photographed in April, I shot what it takes for the Wenatchee High School softball team to put on a game at Walla Walla Point Park for a story on the differences between their facilities and the boys. It didn't take much effort to document their playing conditions.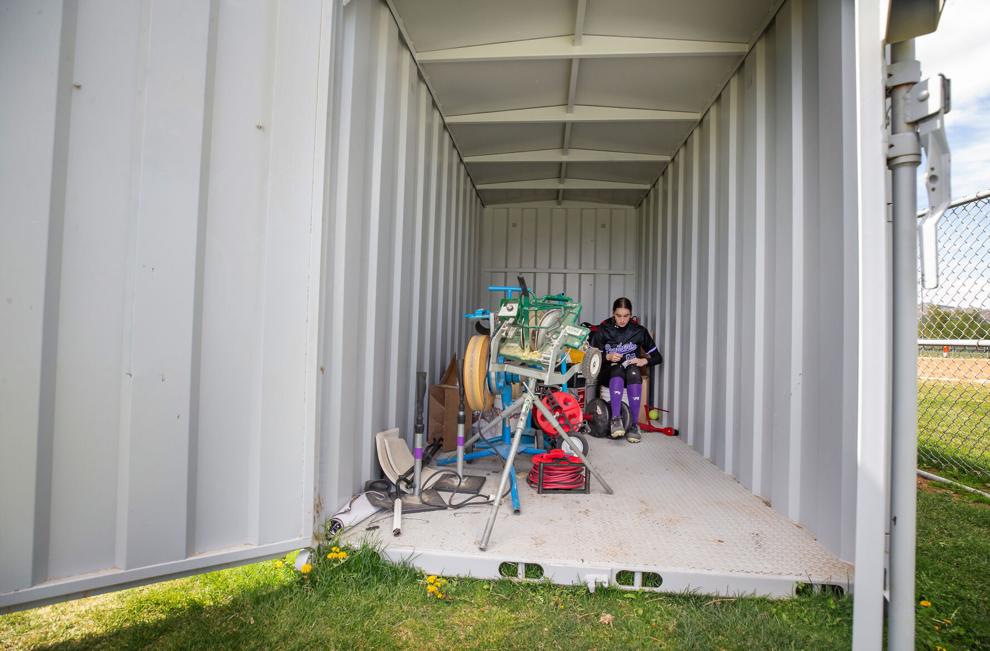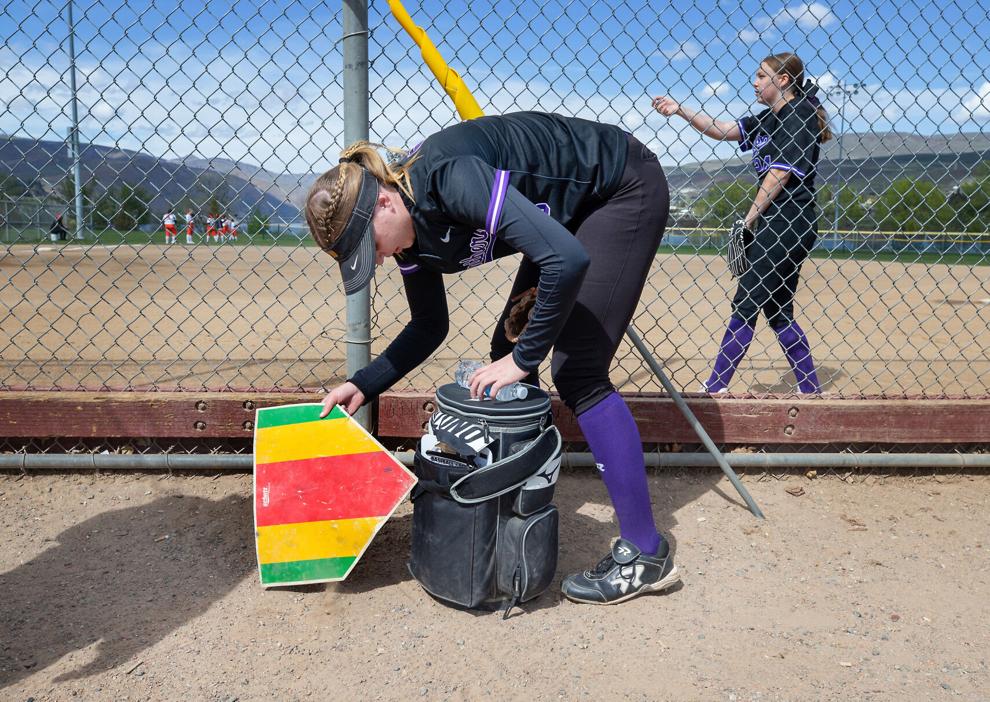 ---
A couple of sporting events early in May brought a couple of my favorite photographs for the month. I was following three groups of golfers that included high schoolers from Eastmont and Wenatchee. Eastmont wasn't expected to win the tournament but they surprised West Valley and Wenatchee on their home course. I was fortunate that what I thought was my best photograph from the event was of the golfer from Eastmont who led his team to a win.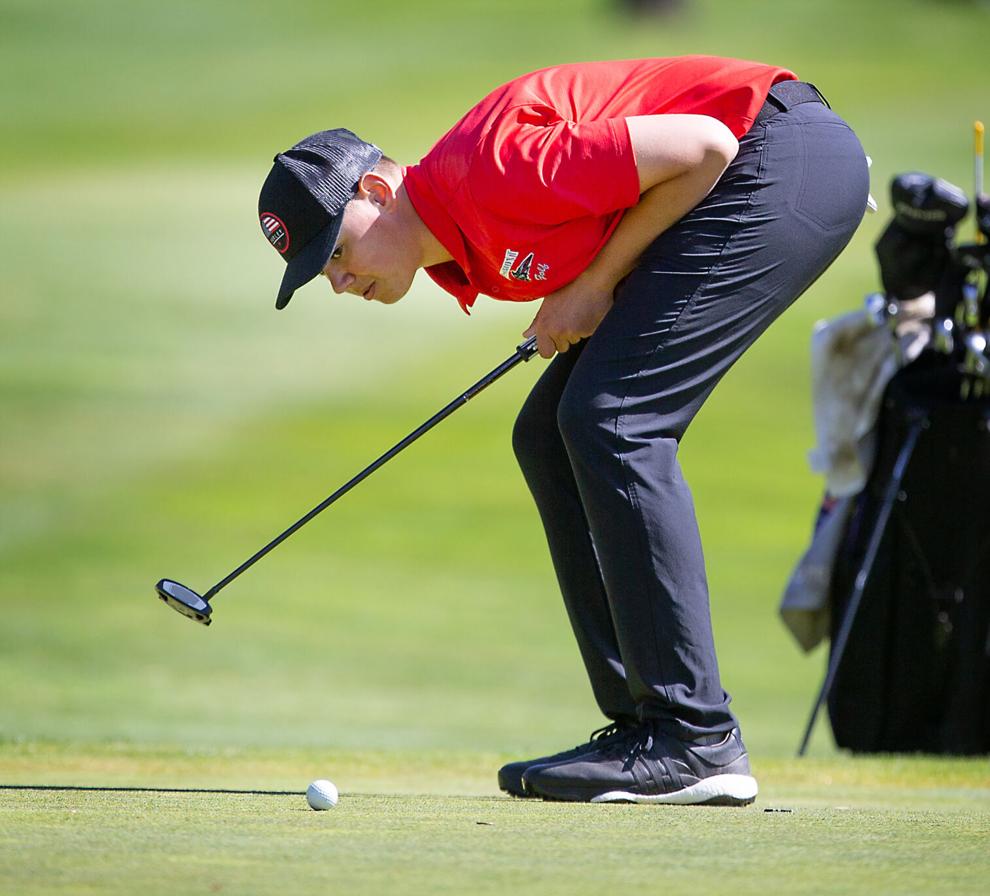 ---
I was at Eastmont High School's baseball field when the team played Eisenhower on May 6. Valente Barrios was one of the stars of the game and I made this image of him running to third base, the baseball being hit behind him as he ran.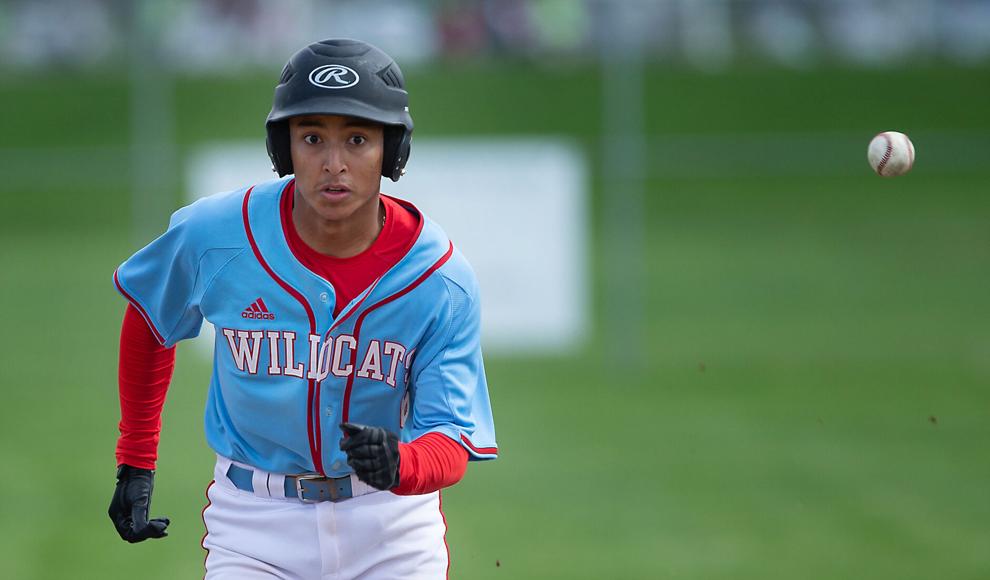 ---
Walking to work on May 7 to cover the Apple Blossom Grand Parade, I heard loud bangs about a block away from me and went to investigate. I ducked behind a light pole when a person across the street crouching behind cars with two children yelled that there was someone shooting at the church. Soon after, police ran around the corner and I photographed them.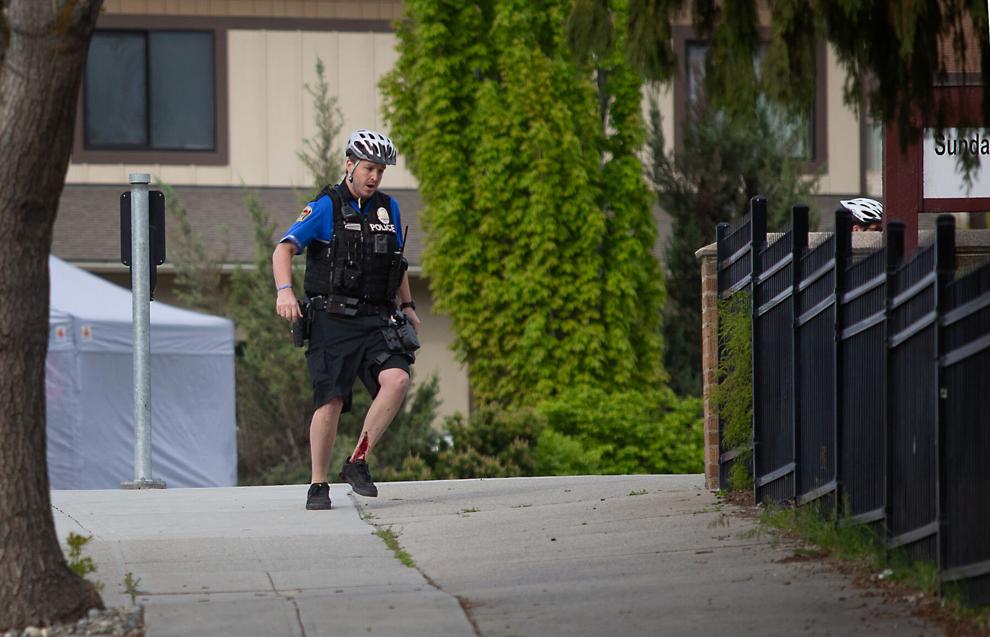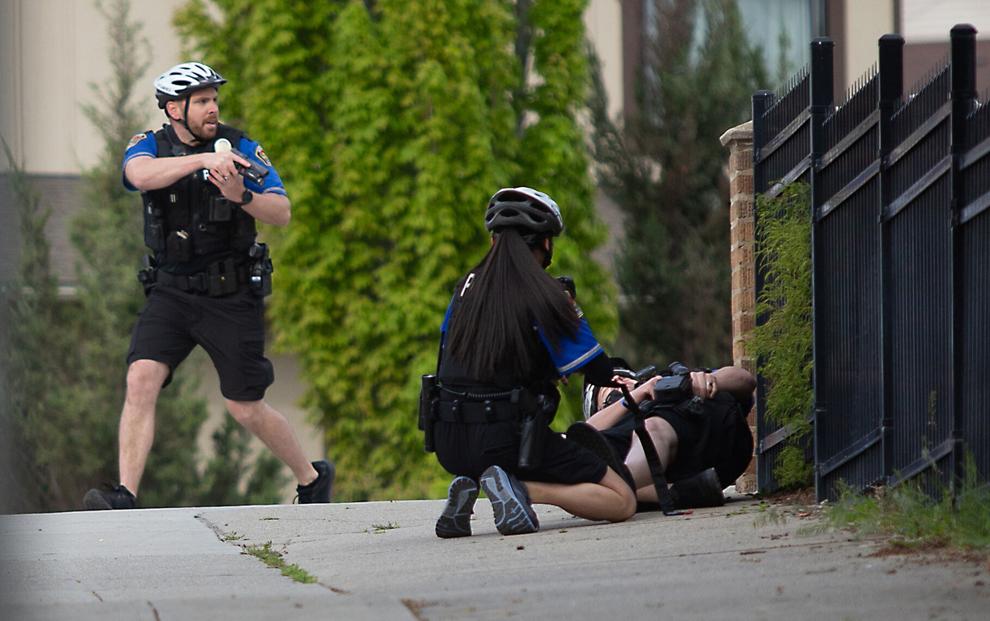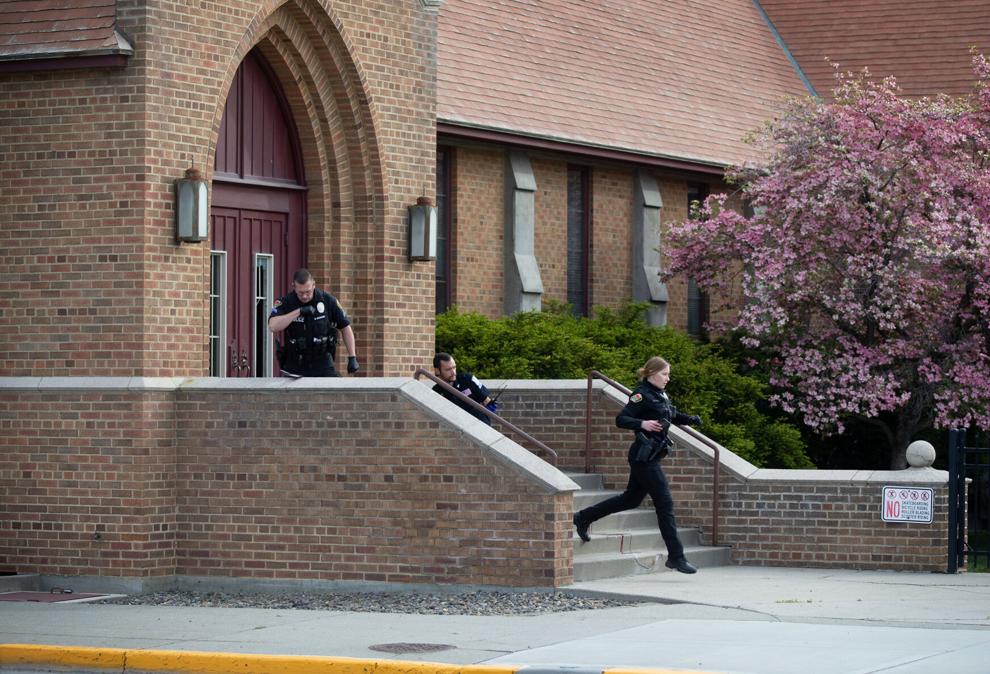 ---
I made my way around the perimeter before heading to the office, calling my editor and explaining what happened. I was able to get some of the images online, assuring the editor I was still OK to photograph the parade where I captured happy images, including these two.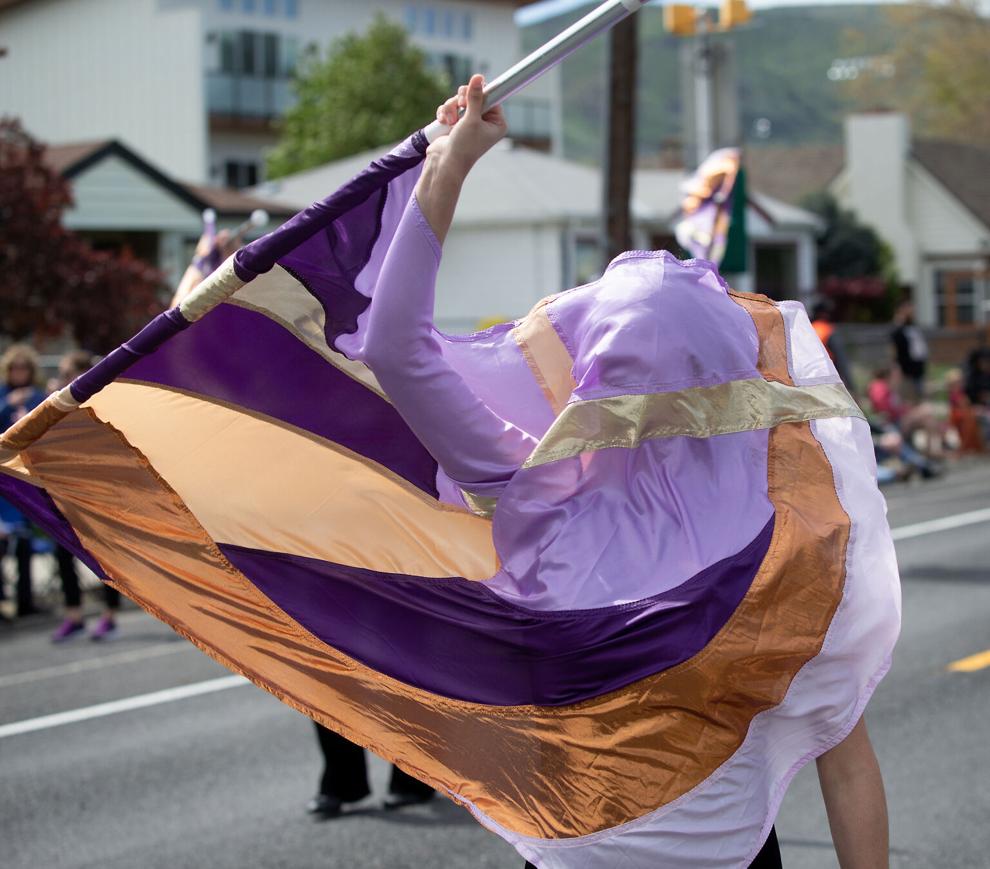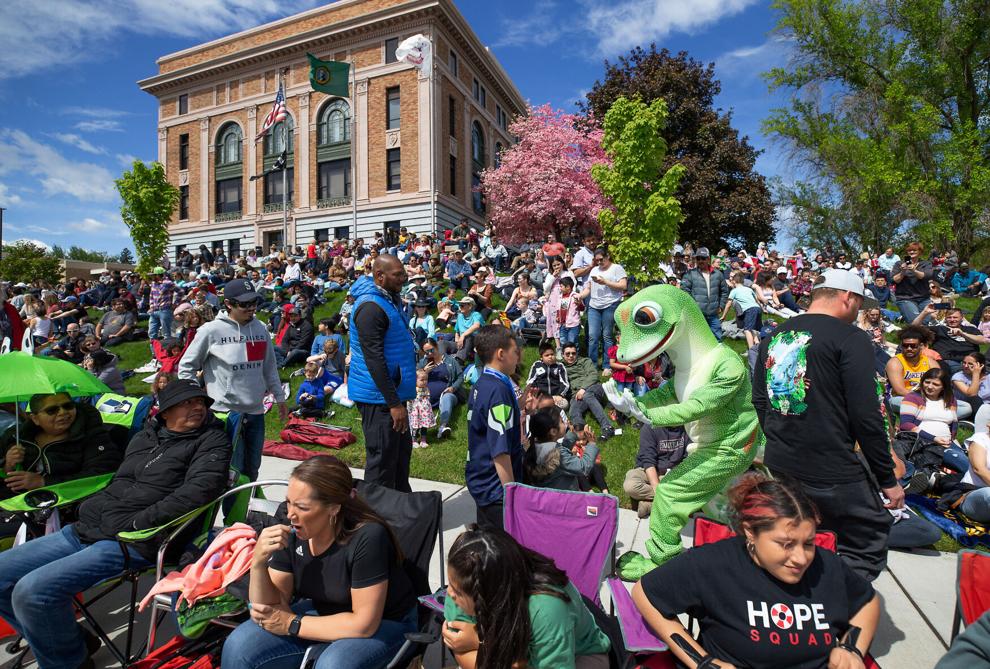 It was a traumatic experience for me but I was glad to surround myself with the joy from the parade.
---
I talked with Danielle Ovellette, an umpire for women's softball, about a month earlier while I was photographing the story mentioned above. Danielle told me she and her husband were the only husband-and-wife team who officiated local games. I arranged to photograph their next game (that wasn't rained out) on May 10. I followed them before and during the game and was excited to find out how much they interacted with each other and the players.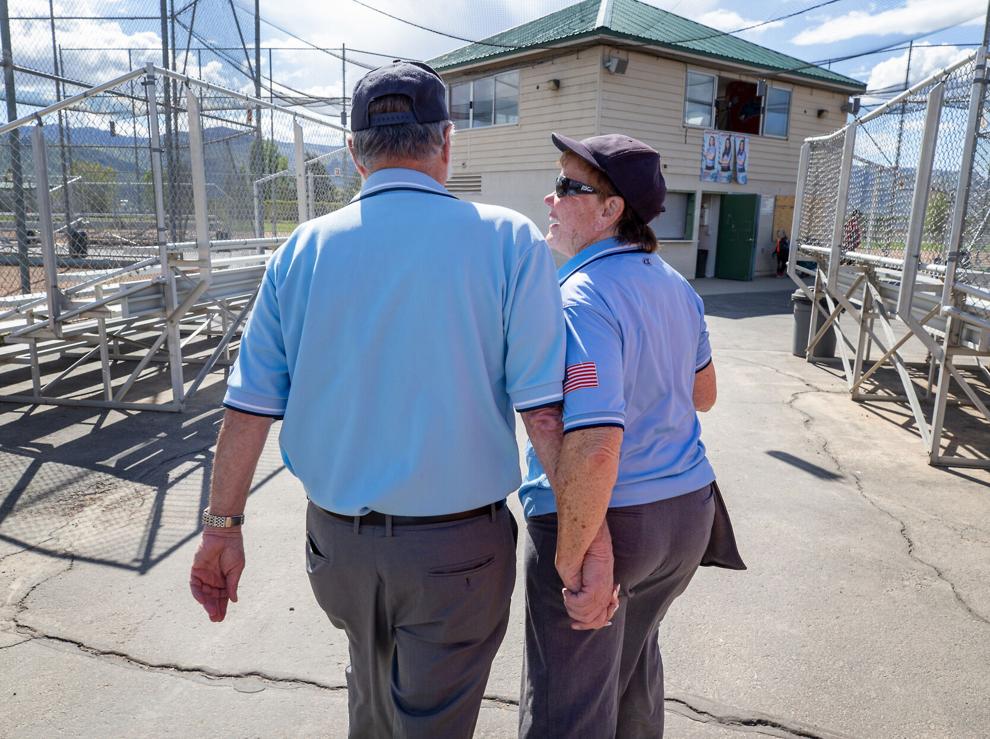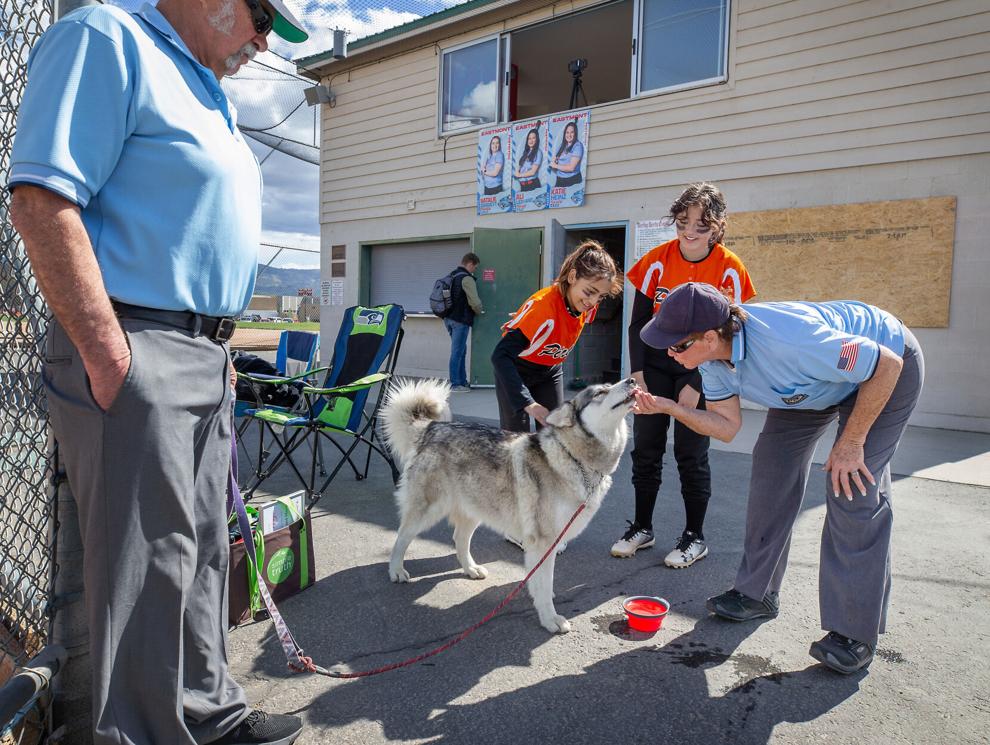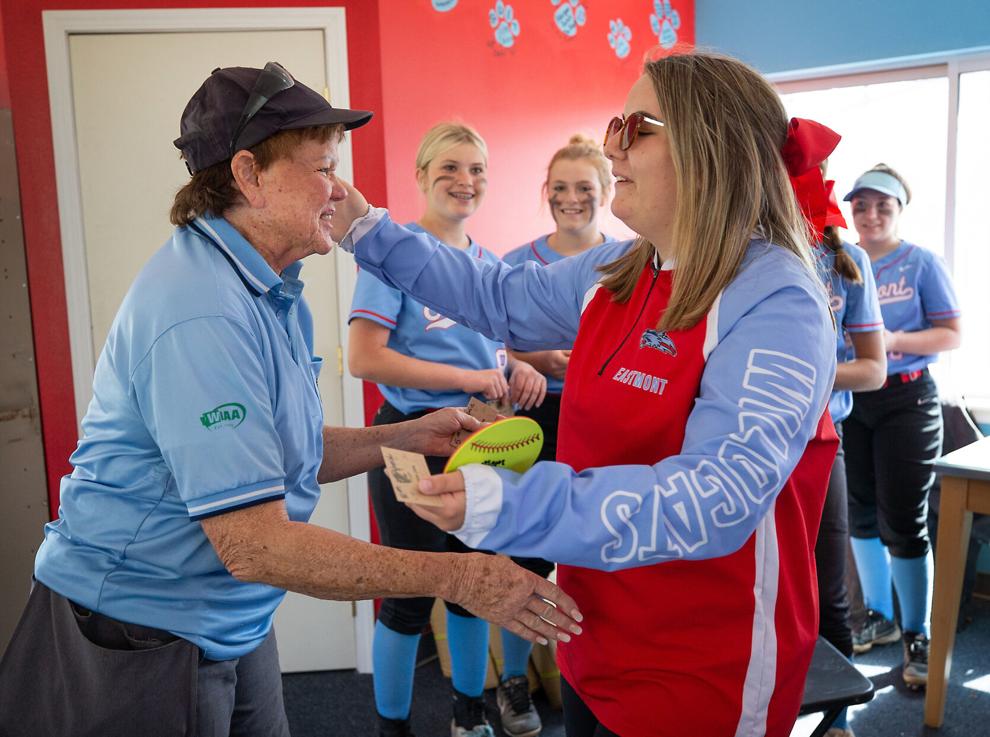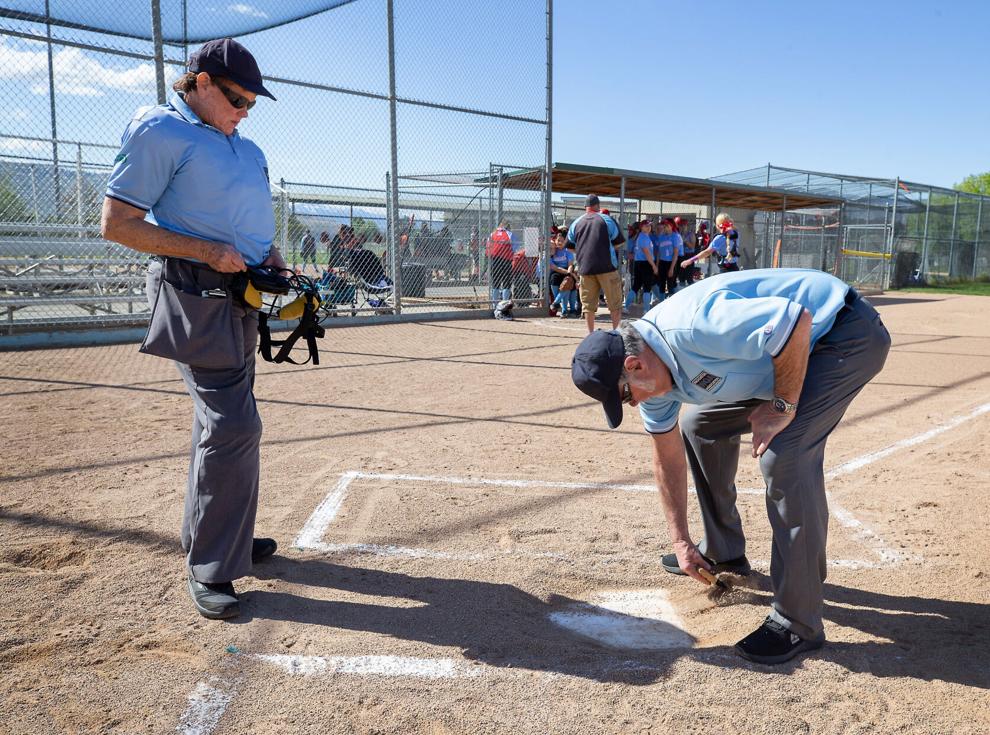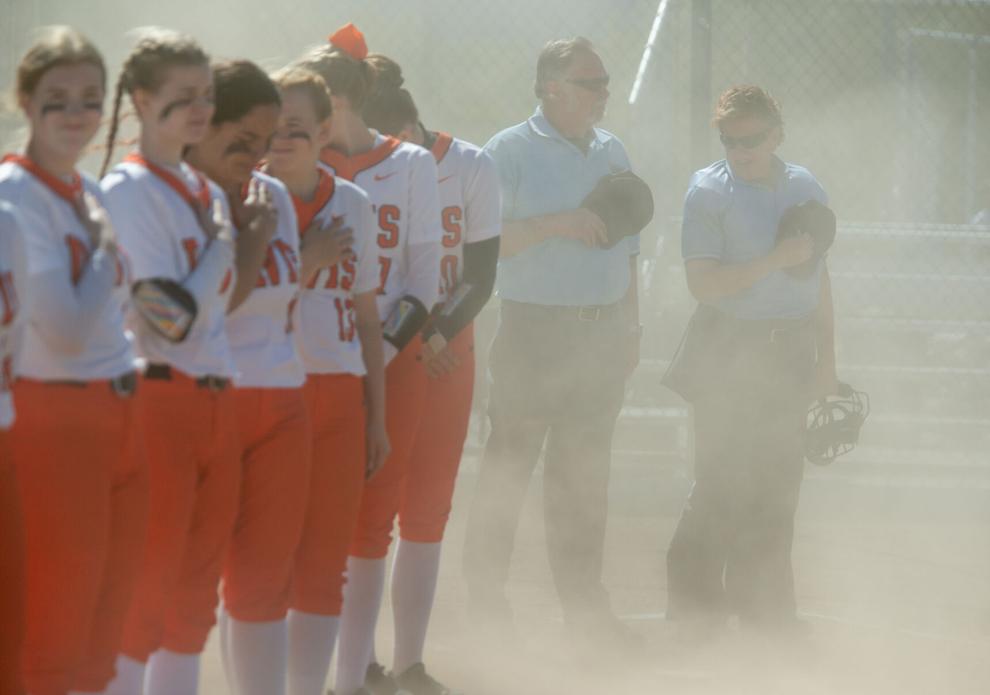 ---
In the middle of May, soccer playoffs were just starting. Playoffs are great events to photograph because the athletes are into the games, the matches are generally close ones, and many times they are played in daylight. My first playoff game was Bridgeport vs. Quincy.
---
On May 13, I ventured out onto the Columbia River with students in canoes on a Youth on the Columbia program. I was hoping for this kind of photograph showing the kids enjoying themselves. The other canoe had sprung ahead of us when we got stuck on a sandbar and that gave me the opportunity to get this shot.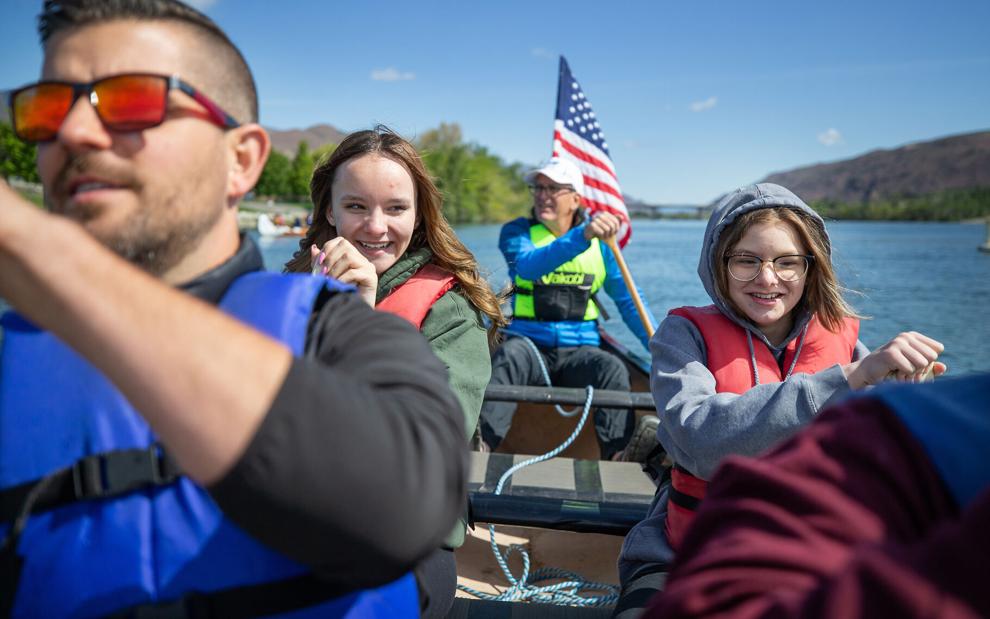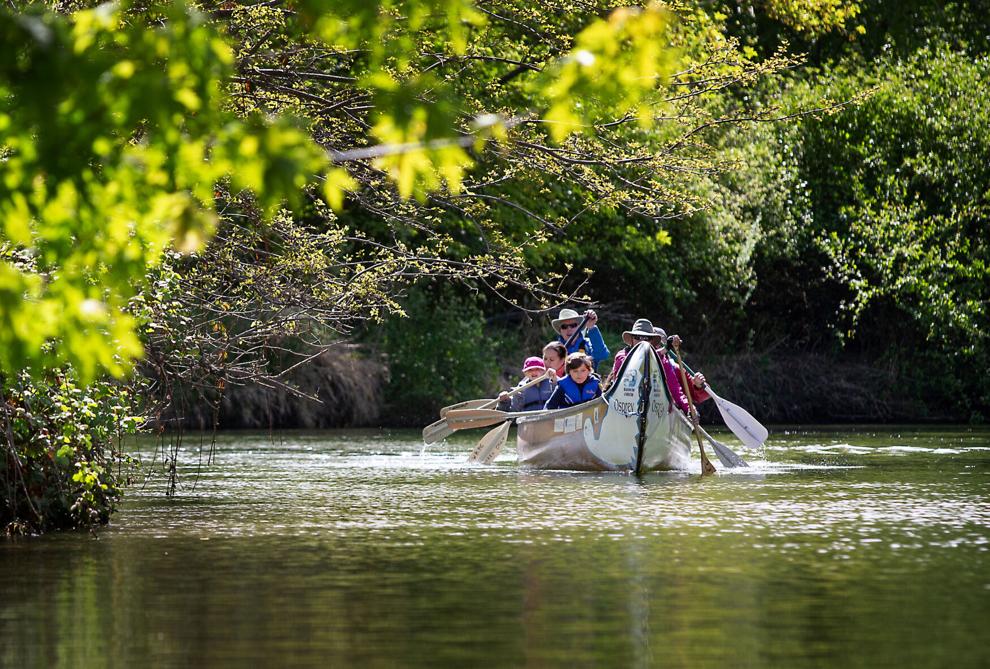 ---
I was looking around Rock Island on May 17 and spotted an osprey flying around Pit Lake. I noticed the spot where it landed was close to a road so I drove nearby and put a long lens on my camera. I waited quite a while for it to take flight. The bright, white feathers provide a wonderful contrast to the surroundings.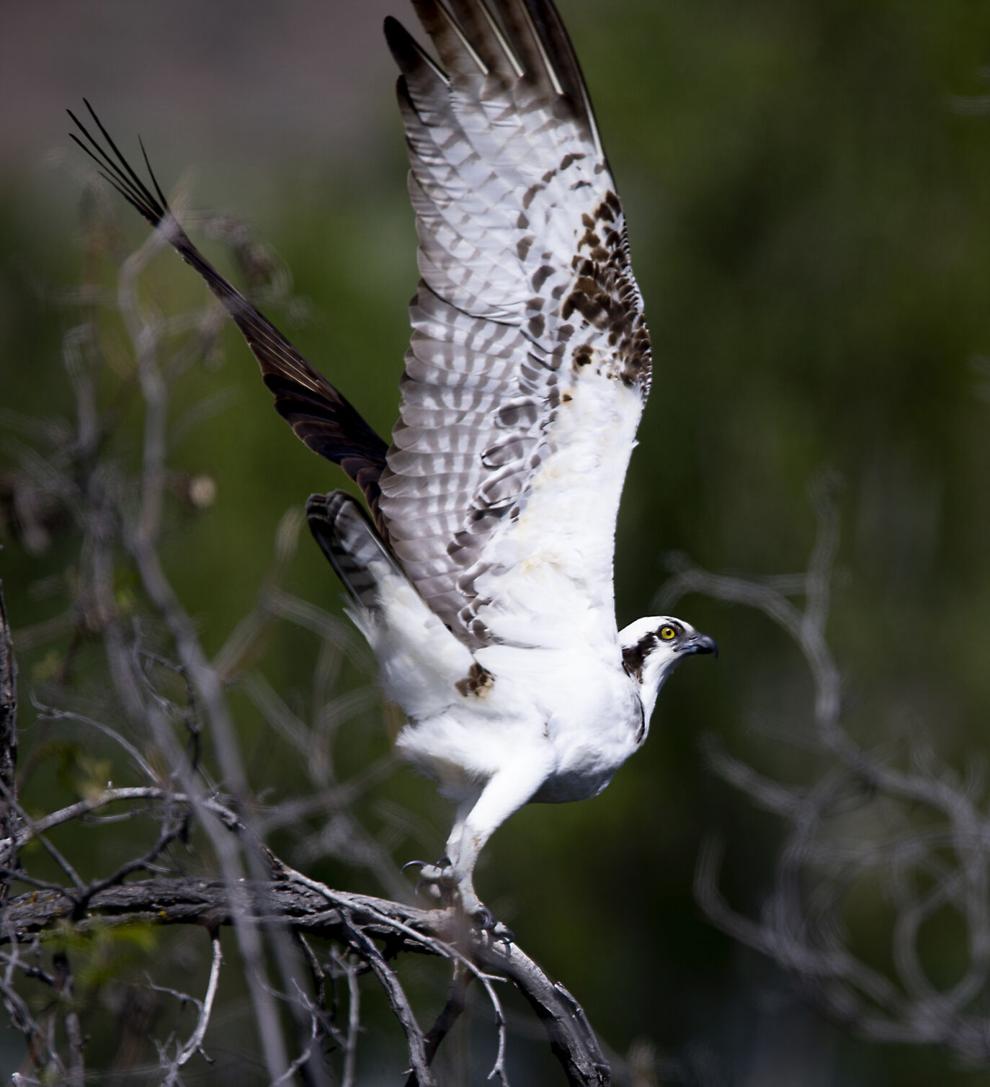 ---
The next day, this caught my eye while I was driving down Ferry Street. I waited for someone to pass by and captured this photograph. I think it's a pretty funny scene but even more laughable were the fan blades (the eyes of the face) spun in the wind.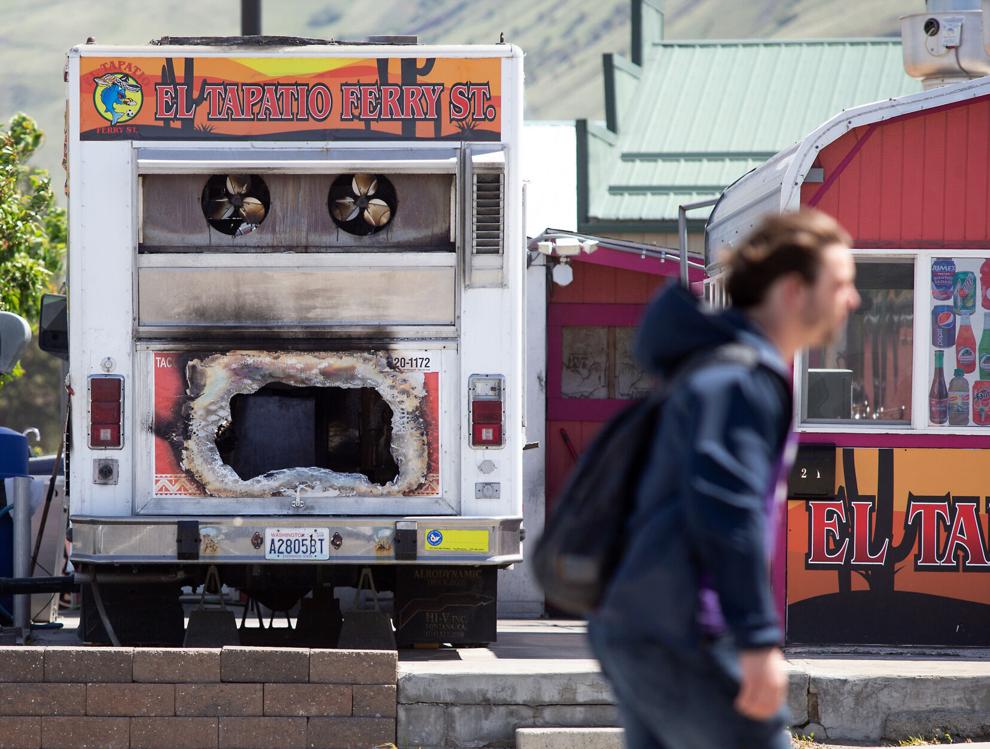 ---
Speaking of winds, it continued blowing the next day when a tree came crashing down on the Malaga Alcoa Highway, right on top of a car driven by Jesus Sanchez. It was fortunate he and his daughter walked away without injury.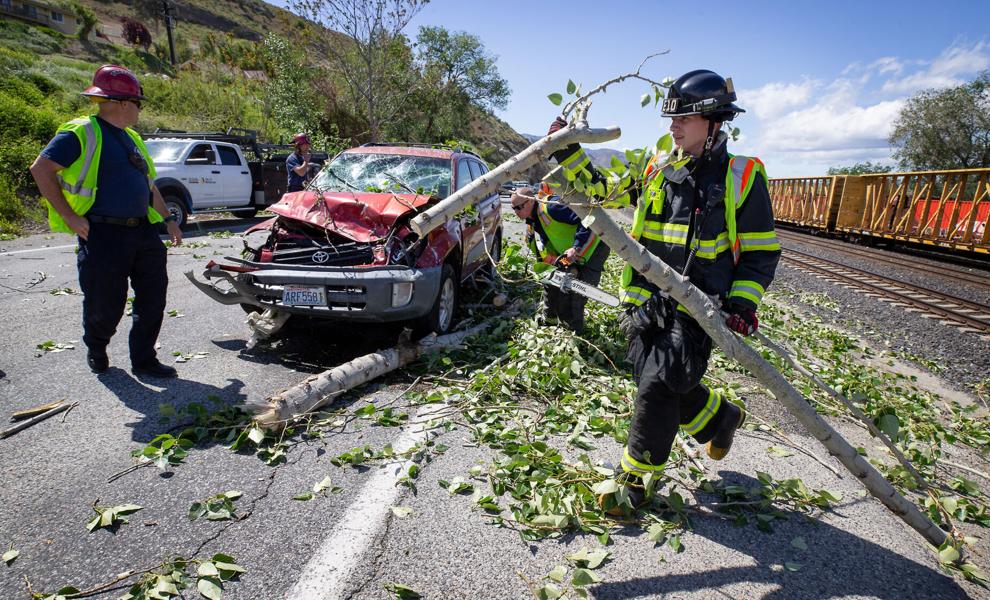 ---
I was heading to the Tumwater Dam the next week and saw construction work on the West Cashmere Bridge. When I was returning to Wenatchee, I stopped off to see what kind of a photograph I could capture that showed work was finishing up. I attempted to get a shot from near Hay Canyon but trees blocked my view. When I drove back down to the highway, crews were putting together fencing and I saw the mountain covered in snow in the background.