Vale Elementary School principal Sean McKenna let me inside the school Tuesday to photograph what it's like for students and teachers to operate under COVID-19 restrictions.
Kindergarten through second grade students are allowed in the building for half-day shifts. Between the morning and afternoon time slots, paraprofessionals disinfect the rooms.
We first went to second-grade teacher Deleiny Ledesma's class. There were about 10 children sitting at desks spread throughout the room. The children were focused on their writing assignment as Ledesma walked from child to child answering questions.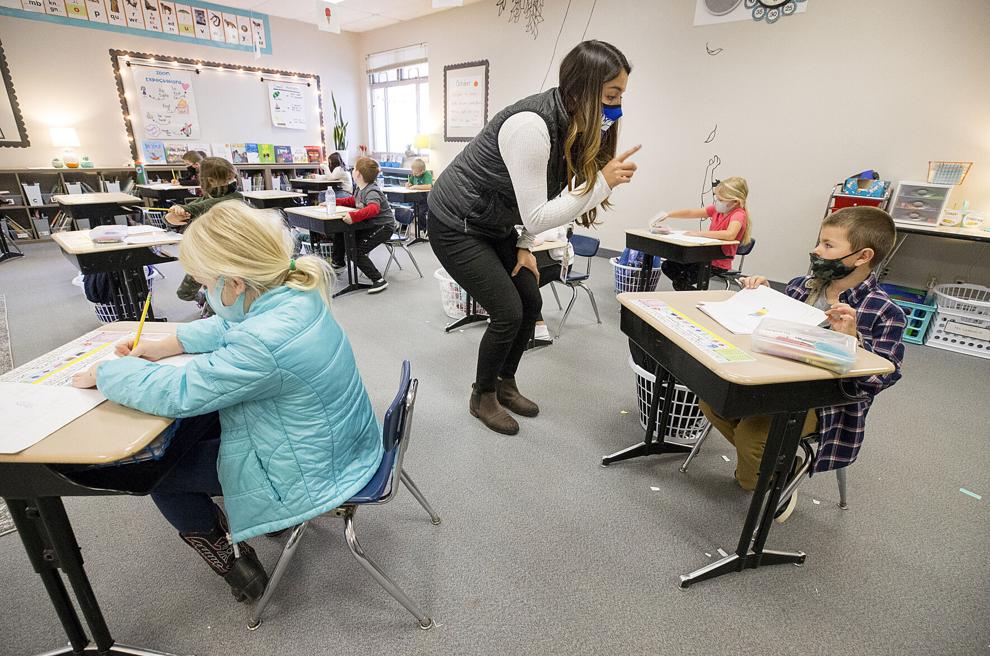 The kids didn't seem to mind wearing masks; it's most likely becoming pretty normal for them. I noticed their belongings in laundry baskets beside their desks. The walls seemed barren of posters and educational materials compared to what I've seen in elementary school classrooms in past years.
Maybe it's the smaller class size or because they were sitting far apart, but it seemed more like a college classroom as the children were fully into their work. There were no side conversations, no one getting up to get something. It was very orderly.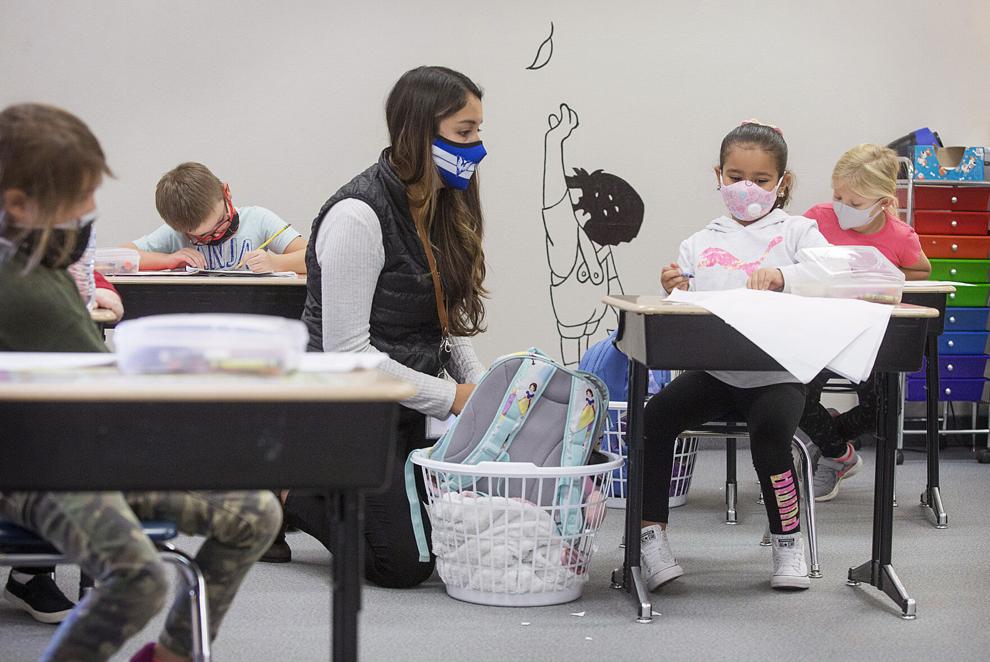 My next stop was to visit a teacher instructing her students by remote learning. I walked into Dawn Pace's third-grade room as she was standing in front of computer monitors talking with students at their homes.
A quilt hung as a backdrop with black lace draped across it. It looked like the stage of a low-budget play production. Chairs were stacked along a back wall and the center of the room was empty.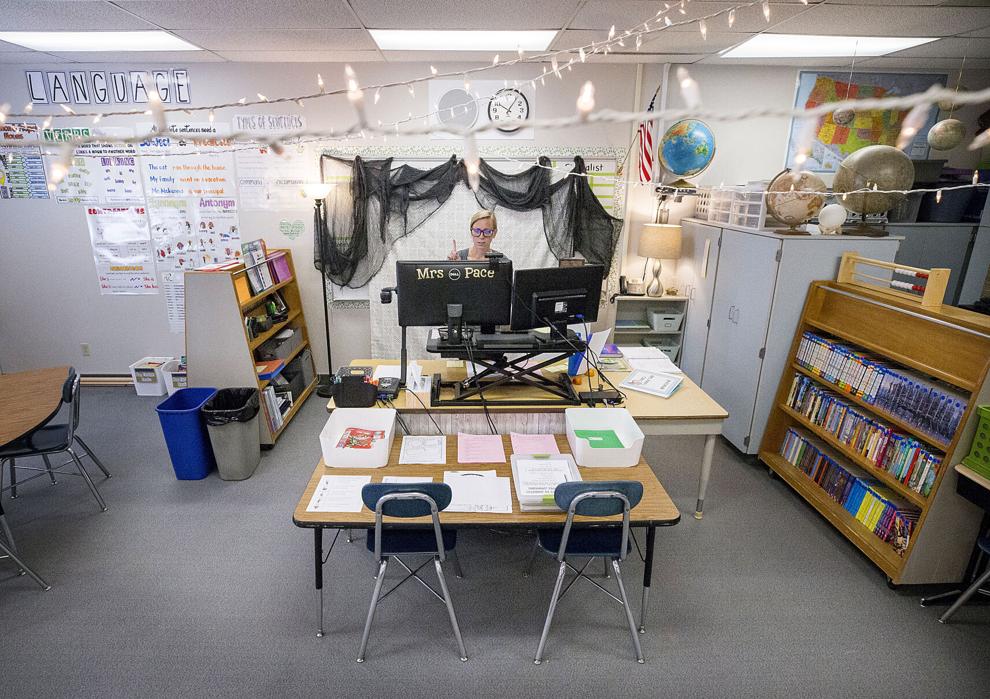 McKenna told me about the cleaning process between the morning and afternoon sessions and I returned to the school to photograph teacher aides sanitizing classrooms once students left the building before lunch.
Paraprofessionals worked from classroom to classroom, squirting liquid on door handles and then desks and chairs. After letting it sit on the surfaces, they wiped them clean.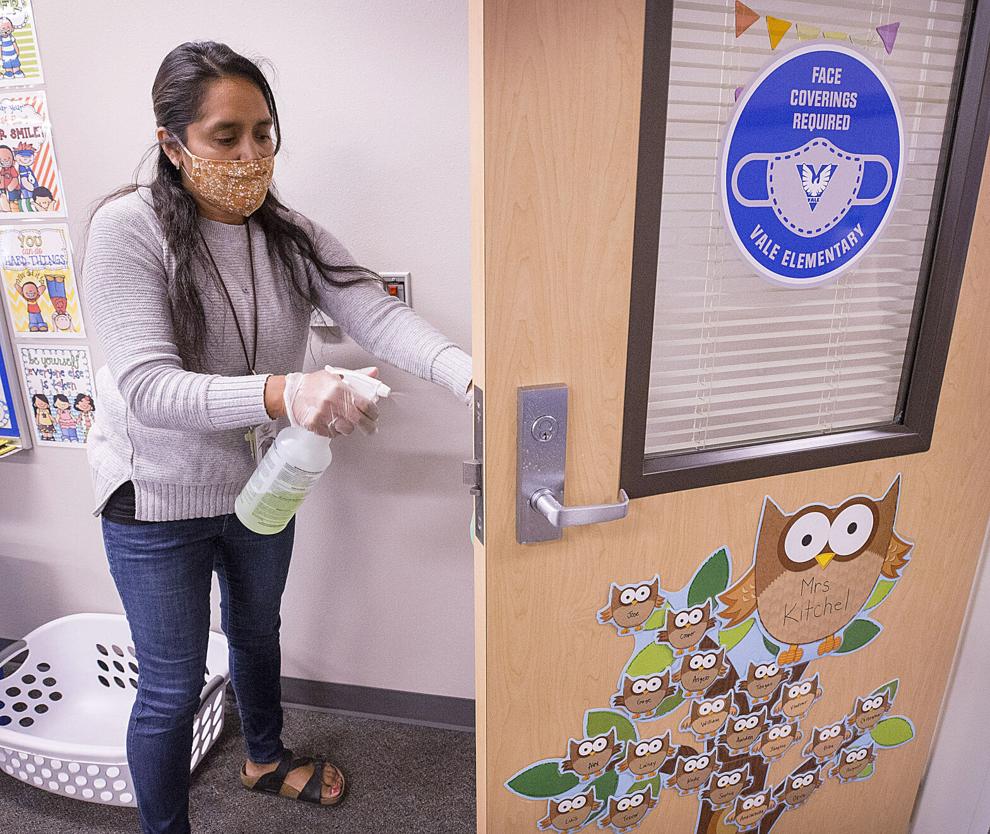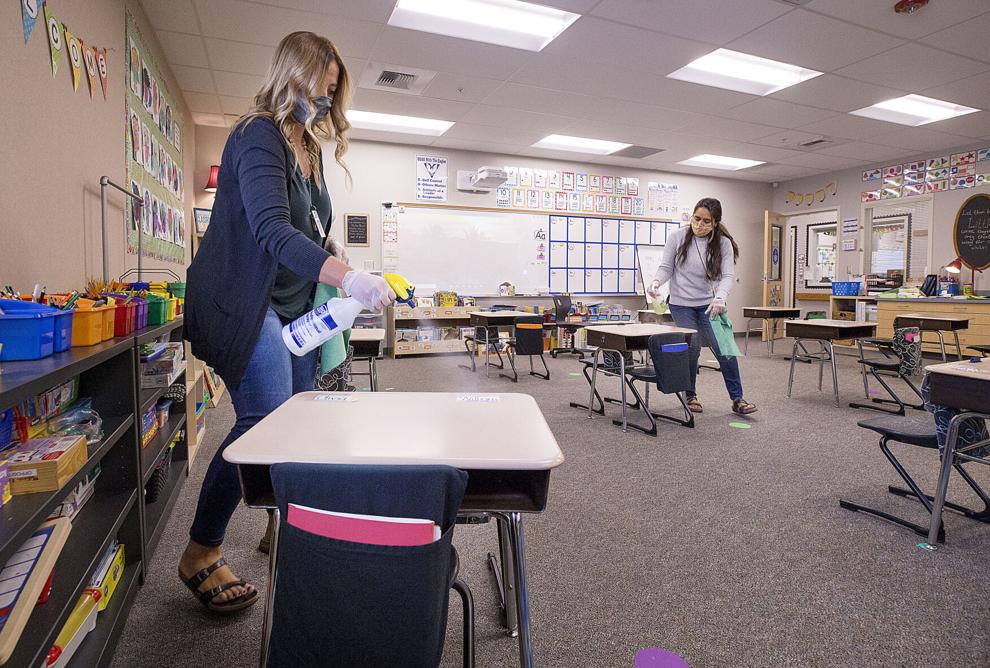 With the two largest schools in North Central Washington (Wenatchee and Eastmont) adopting similar approaches to opening up the first week of November, it was good to get a look at what it will be like for the students and teachers.