I received word from Wenatchee Valley College that the major demolition of Wells Hall on campus was starting last Tuesday. I had some time later that morning and headed over, looking for something different from the photo I captured on Dec. 16. On that day, workers had shown up to begin taking out asbestos-contaminated materials.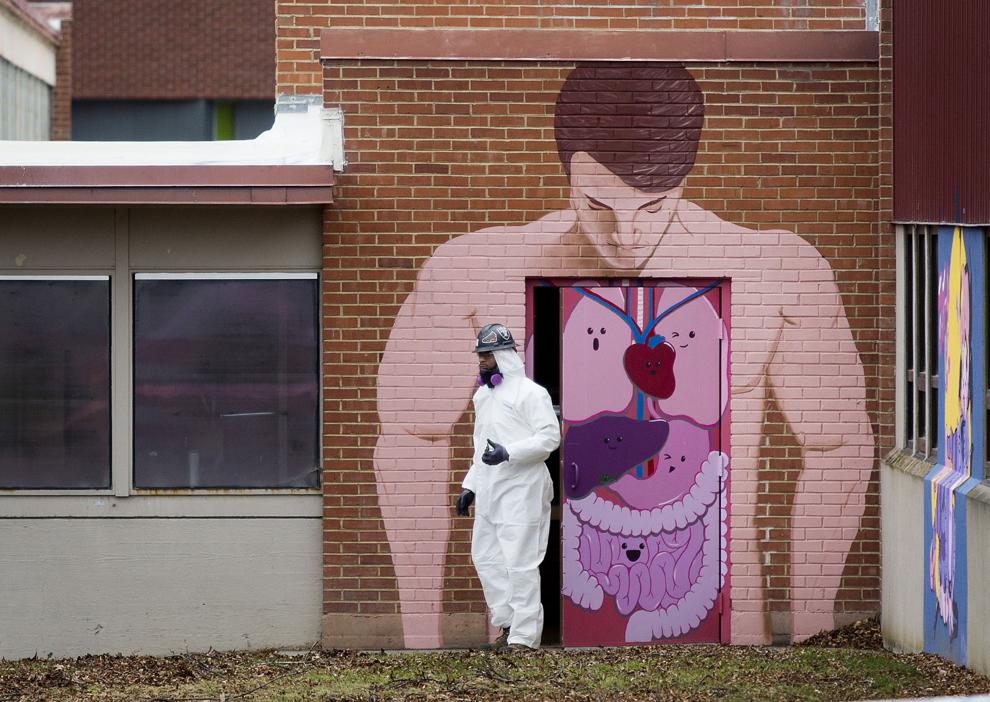 I climbed to the top floor of Wenatchi Hall, where I had a good view of the work that had started. I don't like shooting photos through windows, but it looked like the distortion would be minimal in this case.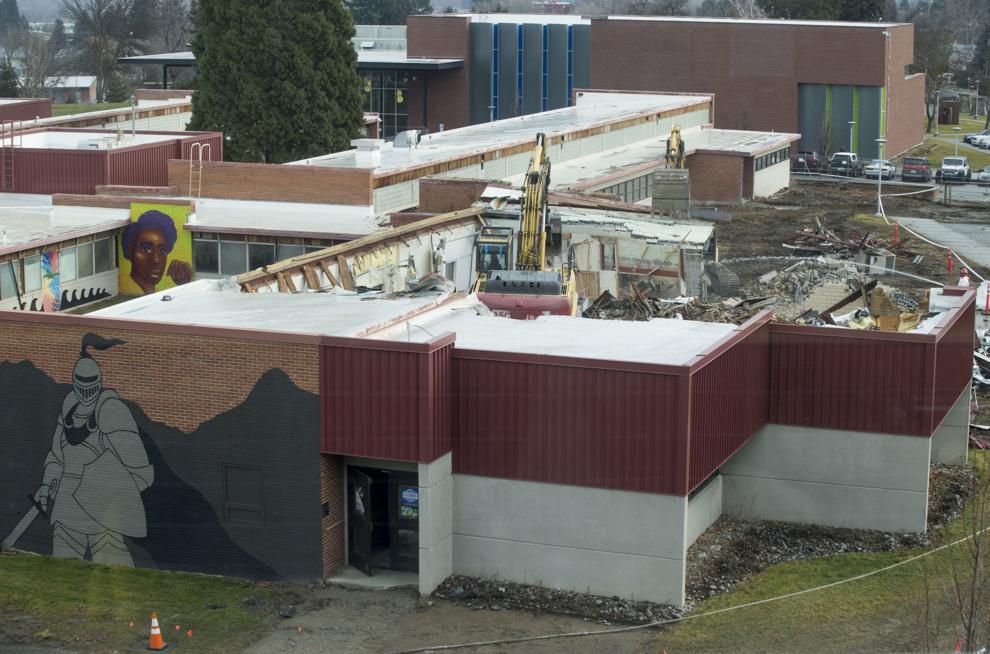 I decided to hang around until the work had moved to the knight mural; I thought a falling knight would be an interesting photograph.
I waited for an hour, but the workers took a lunch break. When I returned from mine, they were getting gowned up, ready to begin again. One excavator was at work in the back of the building attached to the knight mural. I was talking to someone about the demolition and noticed the brick wall with the mural begin to shake.
It surprised me because I was expecting the wall to come down only after the machine's jaws had reached it, but I was still able to lift my camera up — its settings were adjusted to take the photo — just as the wall began to fall down.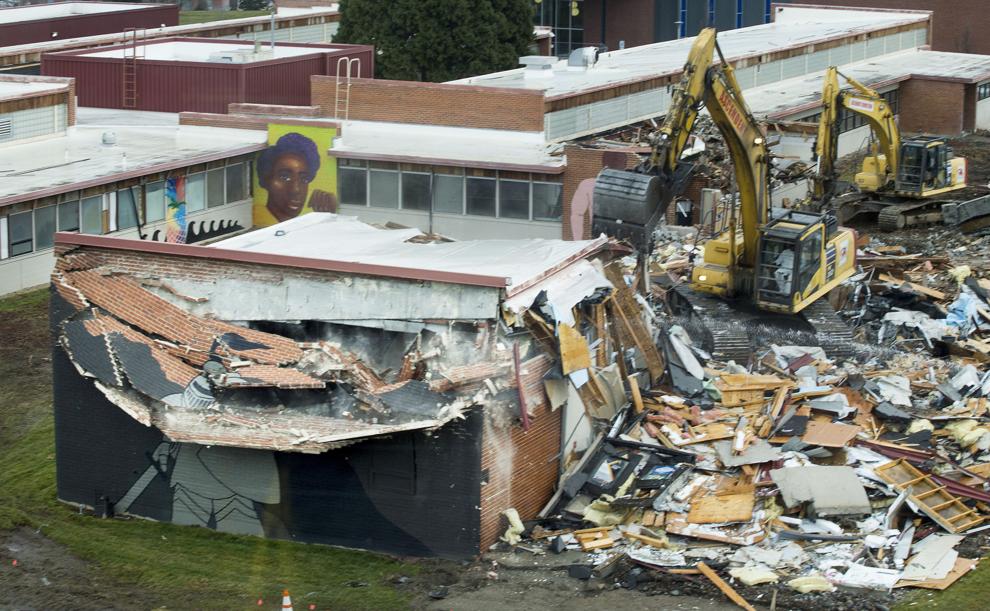 This was the photograph I had waited for.
At Tuesday afternoon's planning meeting, it was suggested that I go back on Thursday to get an updated secondary photograph because a lot would have changed before running the picture in Friday's newspaper.
When I returned and walked around the site, I noticed the excavators were working next to a wall of murals I had photographed last April while students were painting them.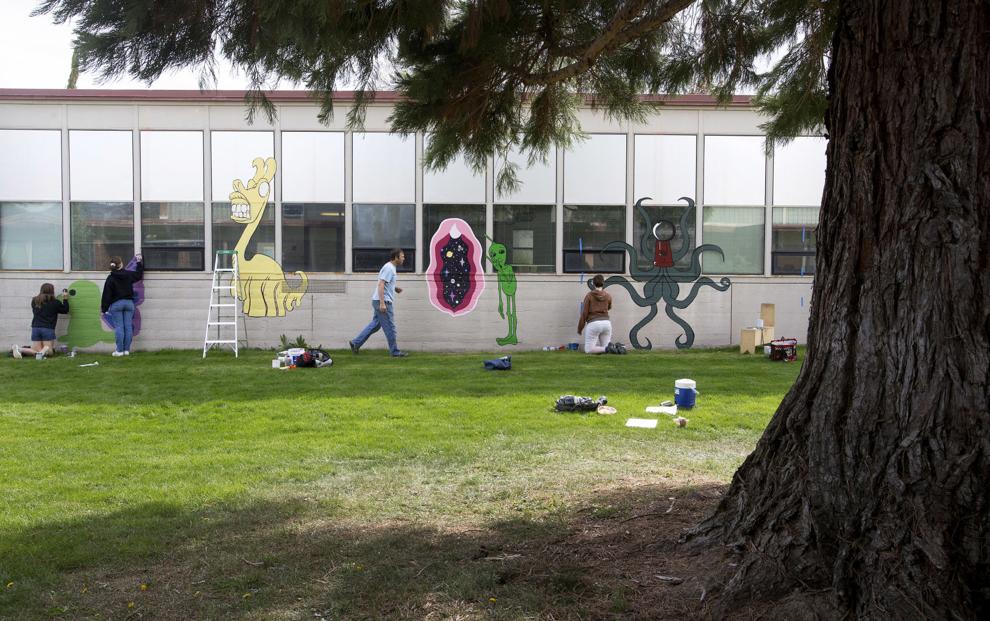 I composed the photograph with a worker in the foreground spraying water over the building to keep the dust down and waited for the machine's jaws to move over the creature, whose eyes were looking up.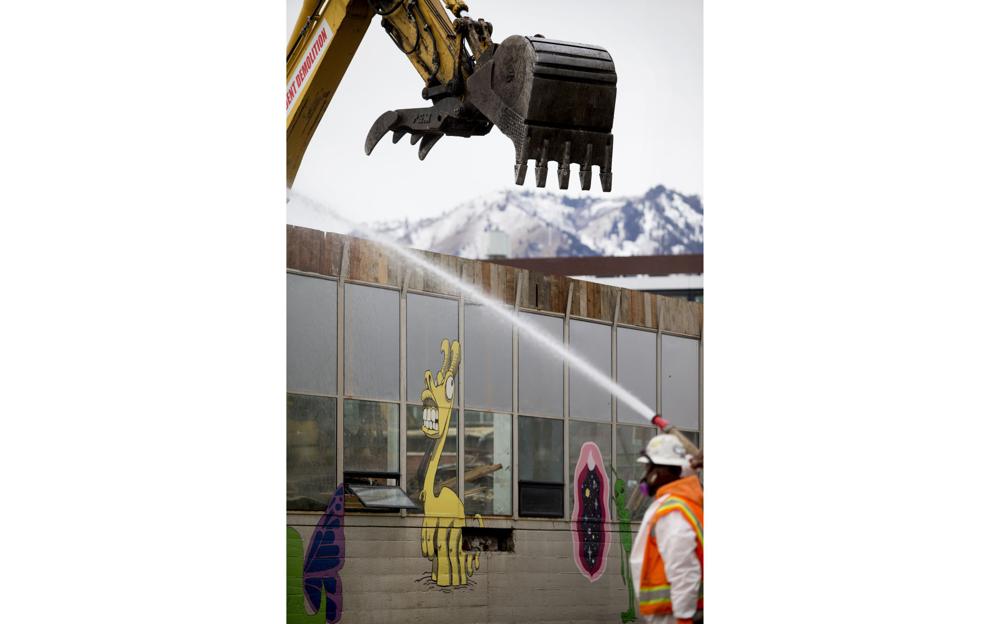 We decided Thursday afternoon to use this image instead of the falling knight photograph as the lead on Friday's front page.