Apple Blossom's top 10 royalty selection was held last week and organizers were able to make the event seem somewhat normal even with girls masking when together and no one in the audience at the Performing Arts Center.
The 30+ girls from Eastmont and Wenatchee high schools had been meeting in four different groups before selection night and I made this photograph as they saw each other for the first time. Festival administrator, Darci Christopherson, in the center, exclaimed at the large size of the group when they all came together just before the top 10 were announced.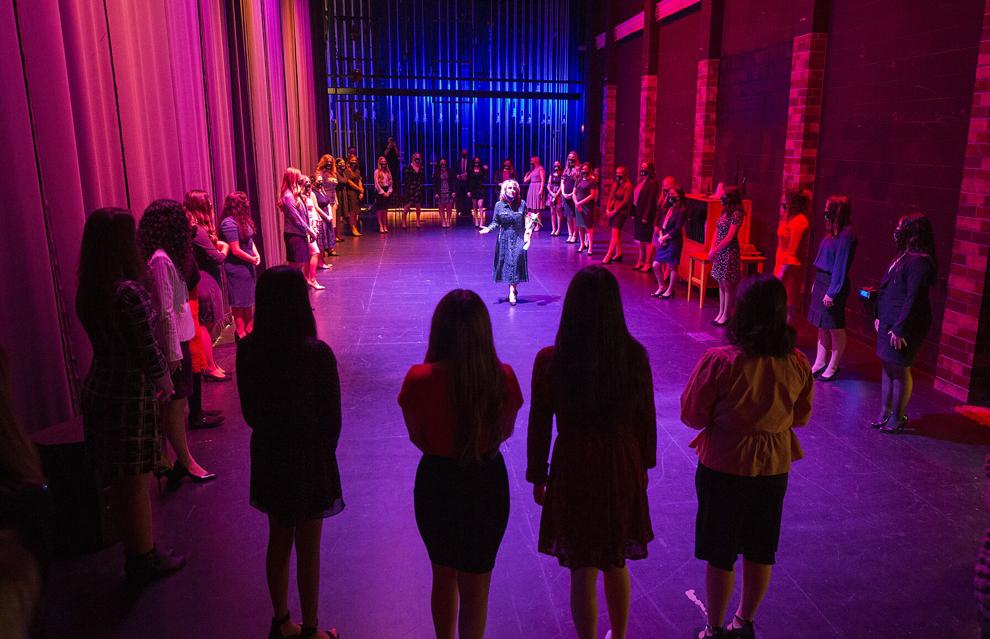 When I first arrived at the PAC, I noticed the cutout figures in the seats and tried to figure out a way to incorporate them in a photograph. It meant being on stage during the live television broadcast of the event and that wasn't an option. But the organizers wanted the girls to practice their introduction before the show so I got my chance to photograph them as they walked in front of me, waving to the "audience."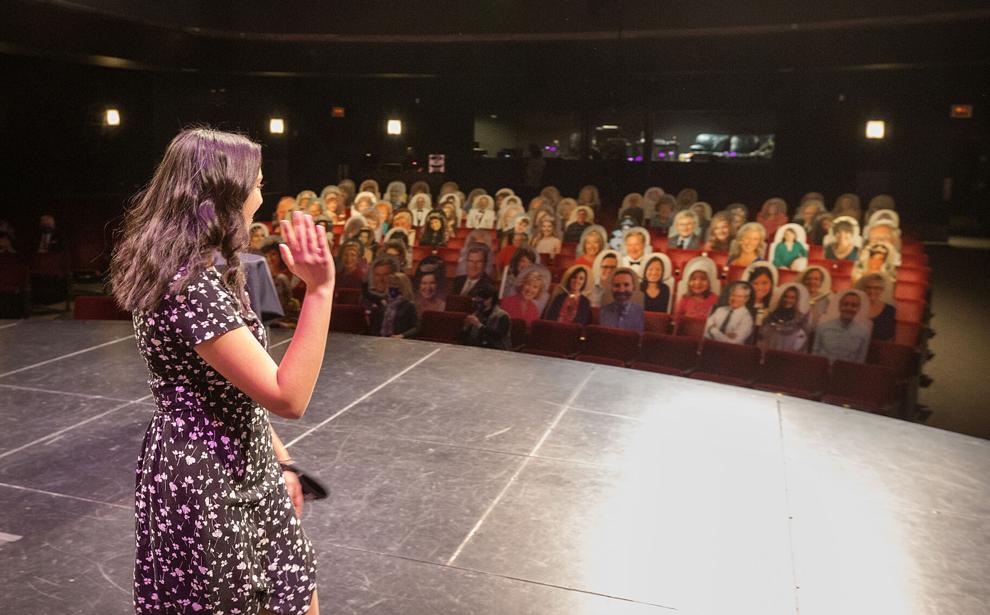 I took pictures of about a dozen candidates walking by and selected one to publish with a finalist so I could identify her by name.
Waiting backstage with all of them, I happened on a pair of candidates looking through a hole in the curtain but I'm not sure what they saw except for the cardboard cutouts.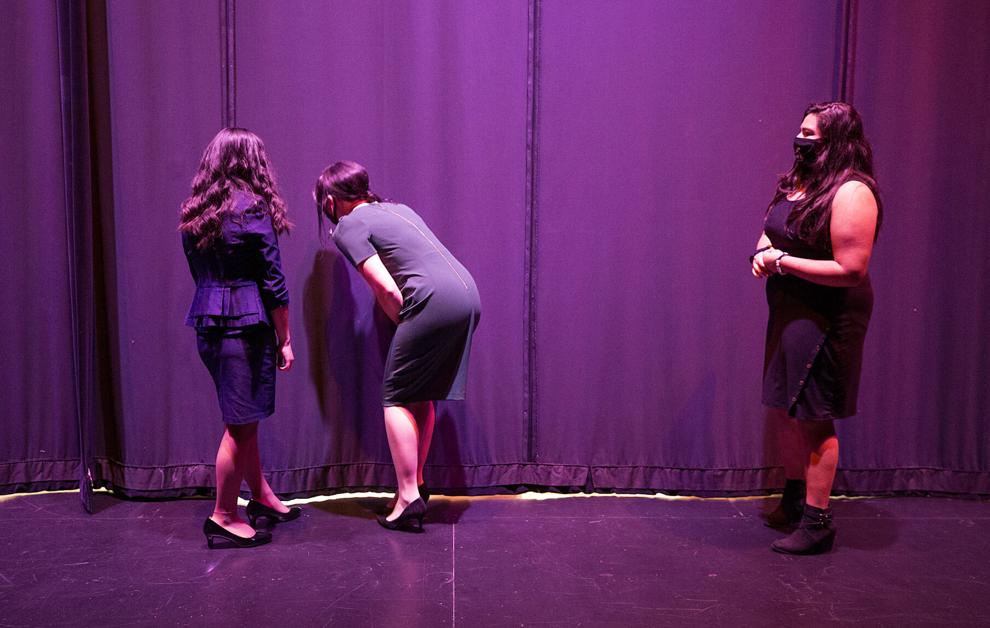 At the start of the televised show, I found a spot by the side curtains to photograph the candidates walking toward me during the introductions. I like this shot because it conveys a sense of distancing.
When the top 10 girls' names were announced, volunteers opened the curtain as they stepped through. I thought it was great that a spotlight was centered at the top of the opening.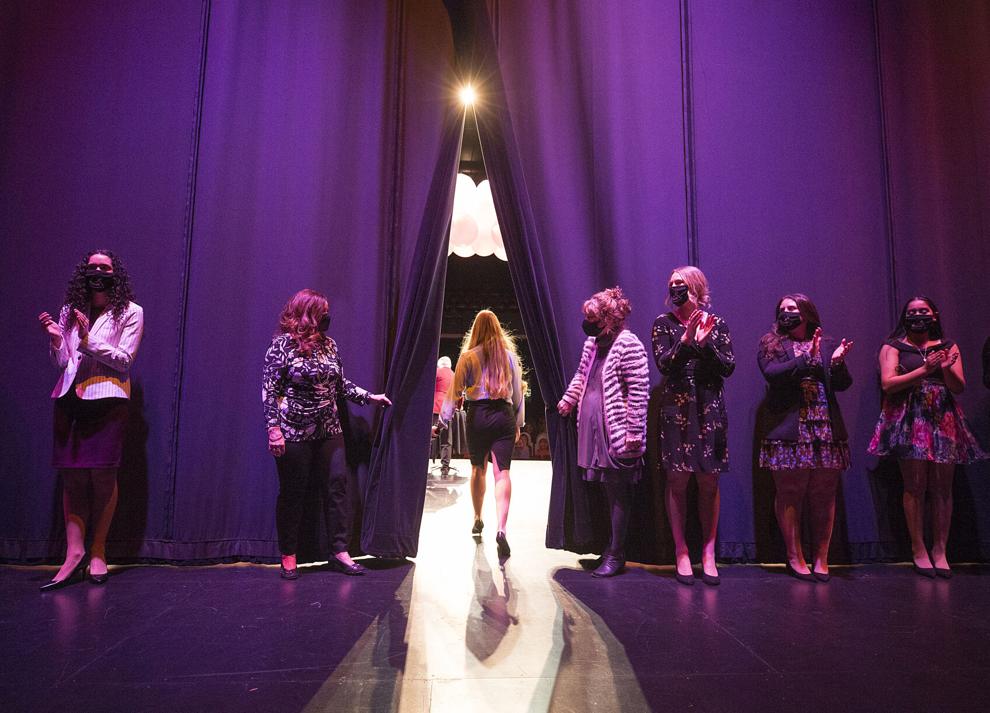 I had wanted to dash over to the room where the parents were being kept, separated from their girls and each other, but couldn't make it in time. I was wondering what their reactions were when their daughters won a spot on the top 10.
When all 10 were selected, everyone waited for the television broadcast to end, then the girls gathered in small groups to congratulate each other. It was a bit anticlimactic compared to other years as they were trying to keep at a distance from each other.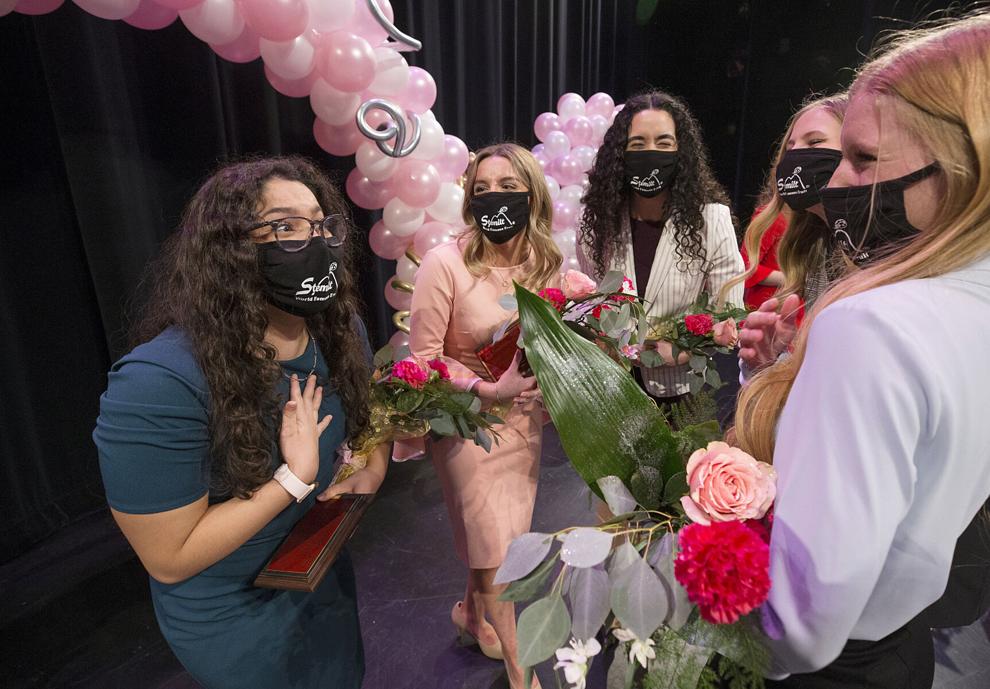 It was time to take a portrait of the 10 and with the help of Jeremy Anders we arranged the chairs in a pattern that would keep the girls 6 feet from each other — I needed a photograph without their masks on.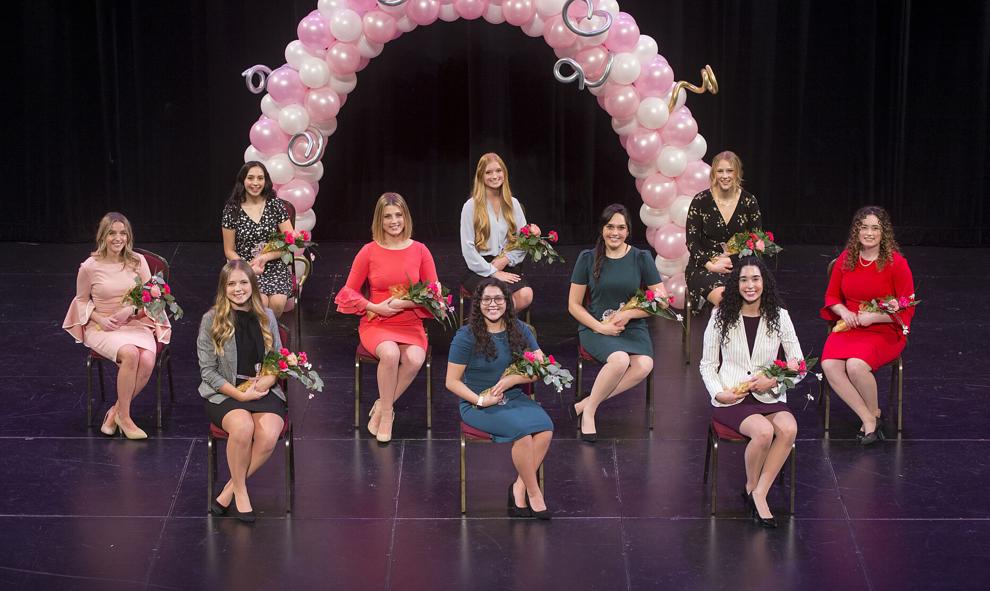 I was thankful that with the help of the PAC crew, the lighting on stage was bright and even. I was thankful to the festival crew to give me access and time to take the portrait. And I was thankful I had brought a tripod with me to shoot the photograph from the balcony with a long lens.